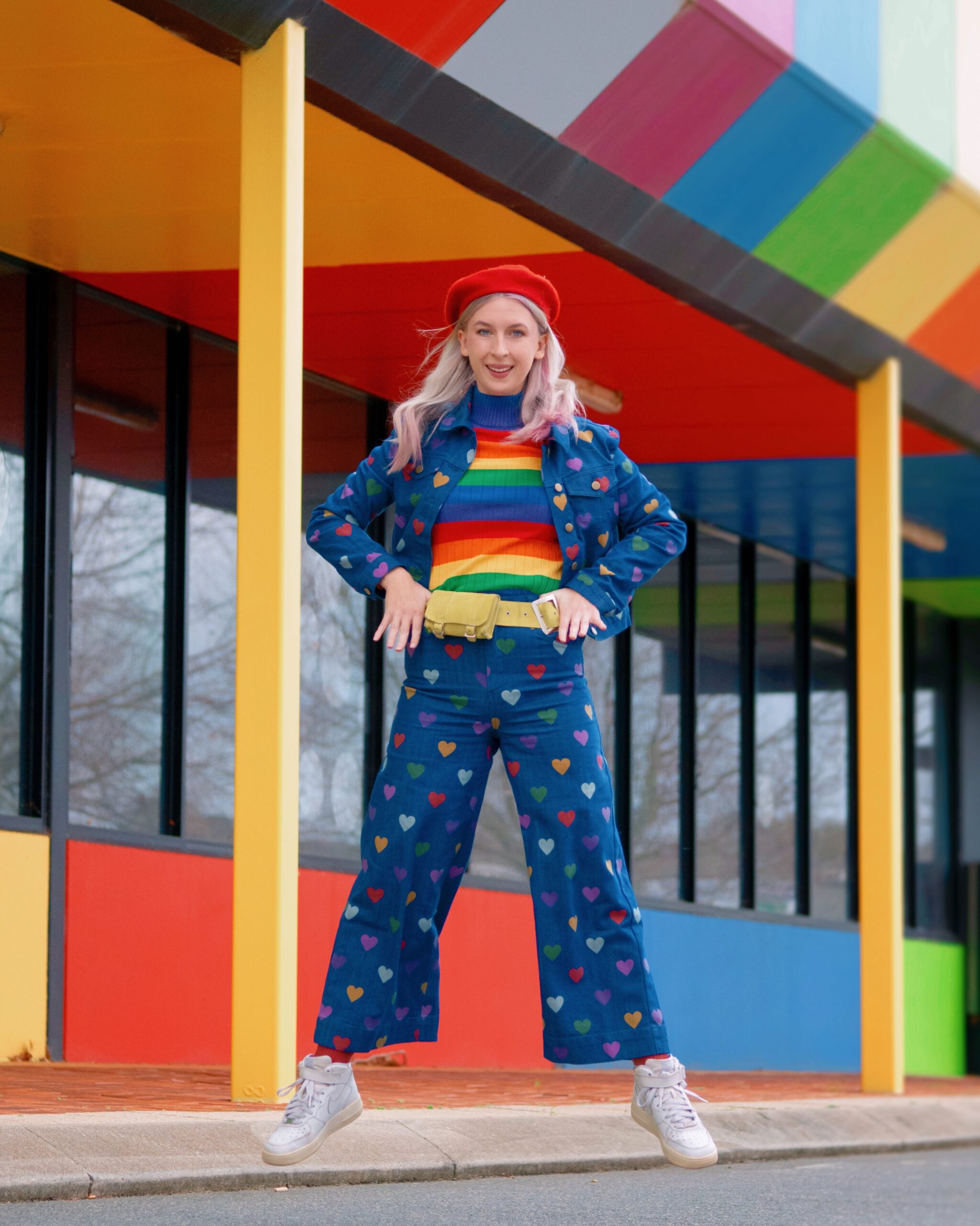 Jacket: Dangerfield *gifted
Pants: Dangerfield *gifted
Top: Dangerfield *gifted
Bag: (thrifted)
Shoes: Nike
Beret: An eBay purchase from many years ago
Question: What's better than denim? Denim sprinkled with a spattering of rainbow hearts!
When Dangerfield sent me this lovely outfit I knew just where to visit… My latest rainbow building discovery, Sik Hobbies in Rockingham! I think I'll have to pop inside and introduce myself to the staff, because they'll certainly be seeing a lot of me and my camera in front of their vibrant facade from now on. Fellow photographers and Instagram photo enthusiasts, Rockingham is well worth a visit for portrait sessions! This is just one of the many great spots I've found since moving here… Perhaps a 'photographers guide to Rockingham' blog post is in order?
I have always been a fan of matching separates. I love the versatility that piece like this bring to your wardrobe, and the variety of styling options… Mixing and matching comfortable pieces is timeless, and I'll be wearing these for years to come. The next way I plan on rocking them is as a faux jumpsuit – The jacket buttoned up, with a belt slouched down around the hips just at the point where the jacket ends to complete the illusion! Perhaps it will be this little waistbag belt that will make yet another appearance?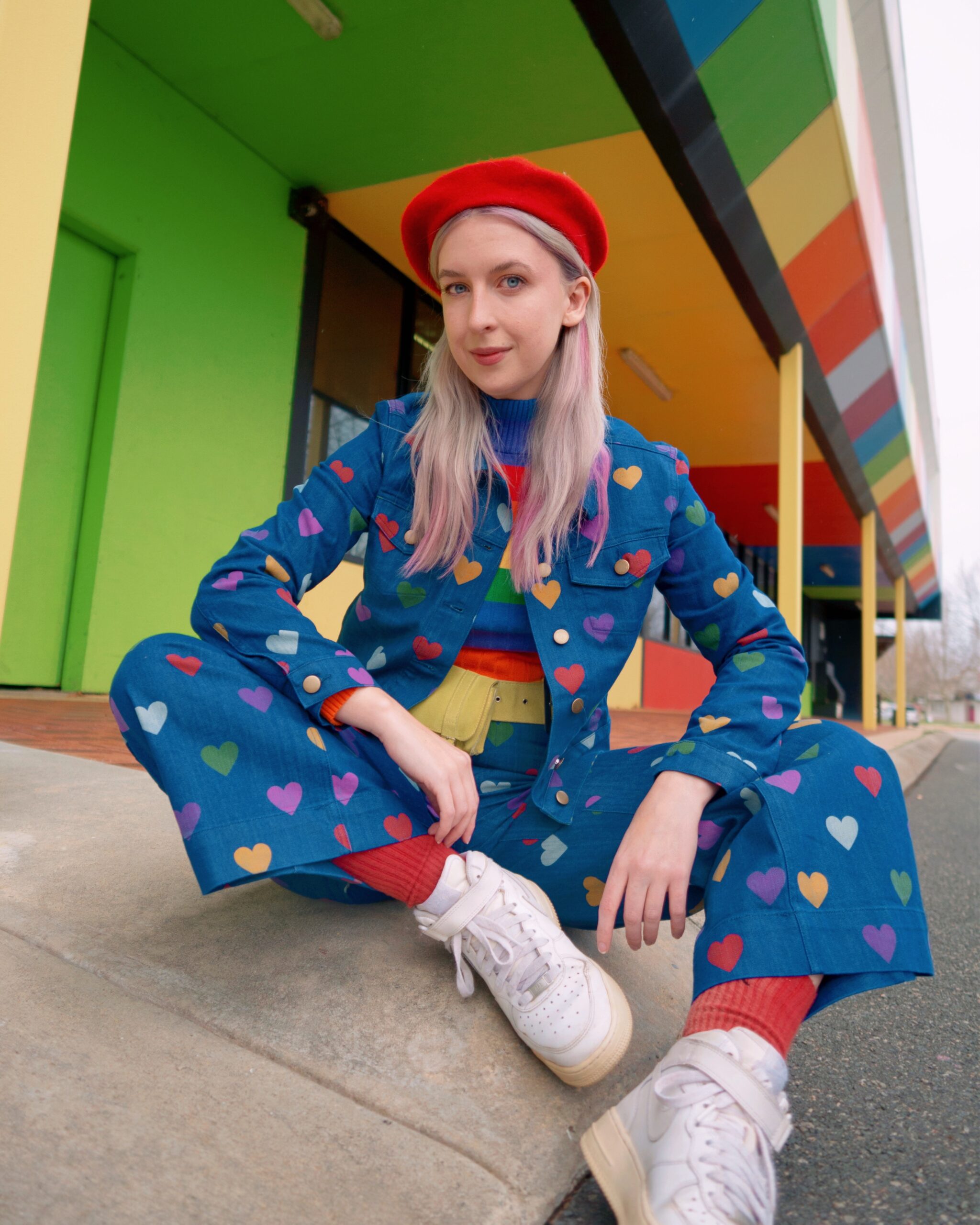 This belt/bag hybrid has become a fast favourite piece of mine. You might recall from a recent outfit post that it was a thrift shop find that cost me only $10 (AND is real suede leather!). It's a work outfit staple for me – When I'm on a content creation job for a client I always keep one of my charged camera batteries and some SD cards stashed in it to save me running back and forth to my big gear bag. Practical, well-made, and cute… Does it get any better?!