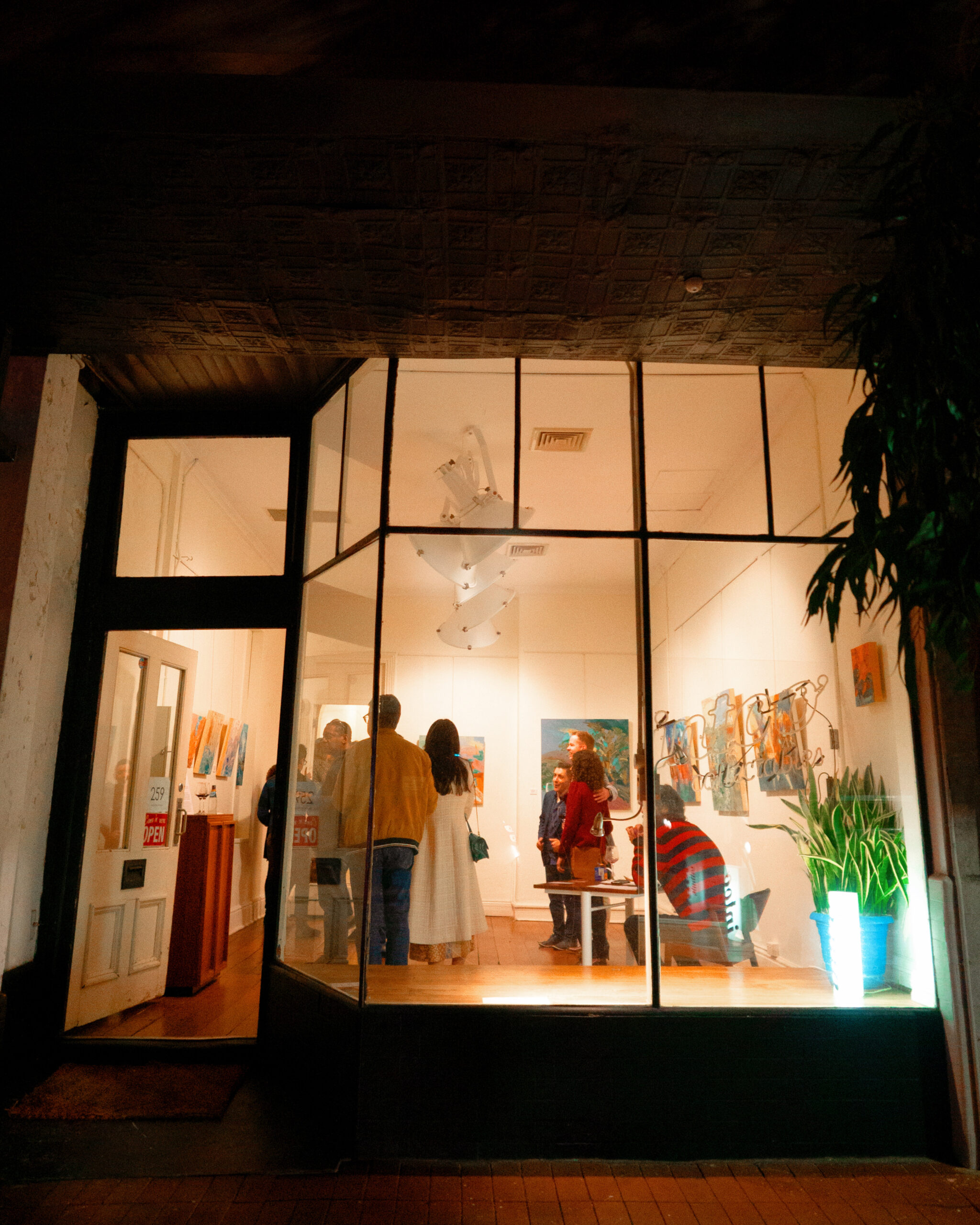 I love discovering pops of colour nestled amongst Perth's city streets. Little places that you can peer into like a vibrant vignette, and see what fun lies within! So when artist Sharee English invited me along to the opening night of her first solo exhibition 'VAST' at INTOO studios in Northbridge, I knew it would be right up my colourful alley… A new gallery, and my first time seeing her beautiful work in person!
Sharee's collection of work for 'VAST' draws inspiration from her travels through outback Australia, and the remote places she's visited. Her intuitive painting using expressive brushstrokes, palette knife marks, and oil paint capture abstractions of the rugged northern landscape. I love how she breaks these familiar landscapes down to their essence, giving us the raw materials to visualise what is represented by the colours and textures.
I enjoyed spending some time getting to know each painting, and uncovering vivid landscapes that I felt I could almost step into. Broad strokes of ochre became sheer cliff faces, and daubs of rust morphed into rippled expanses of red dirt. Sheree's organic style of painting evokes the wild and untamed nature of the outback… Fellow travellers, I'm sure you'll agree that certain je ne sais quoi is well-captured by her hand.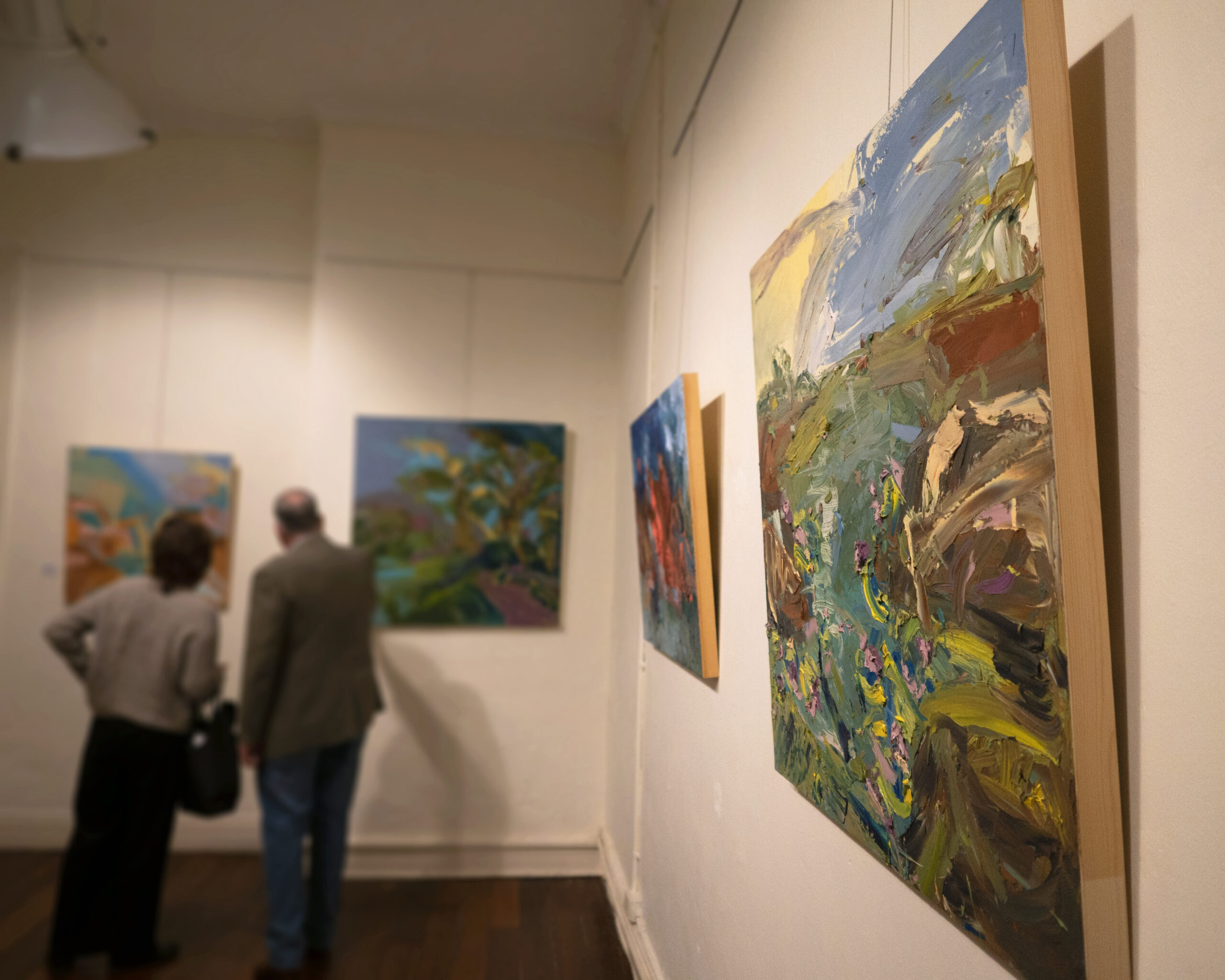 This exhibition is well worth a visit for any colourful compadres of mine here in Perth – If you enjoy art that makes bold use of colour and texture, you'll love 'VAST'!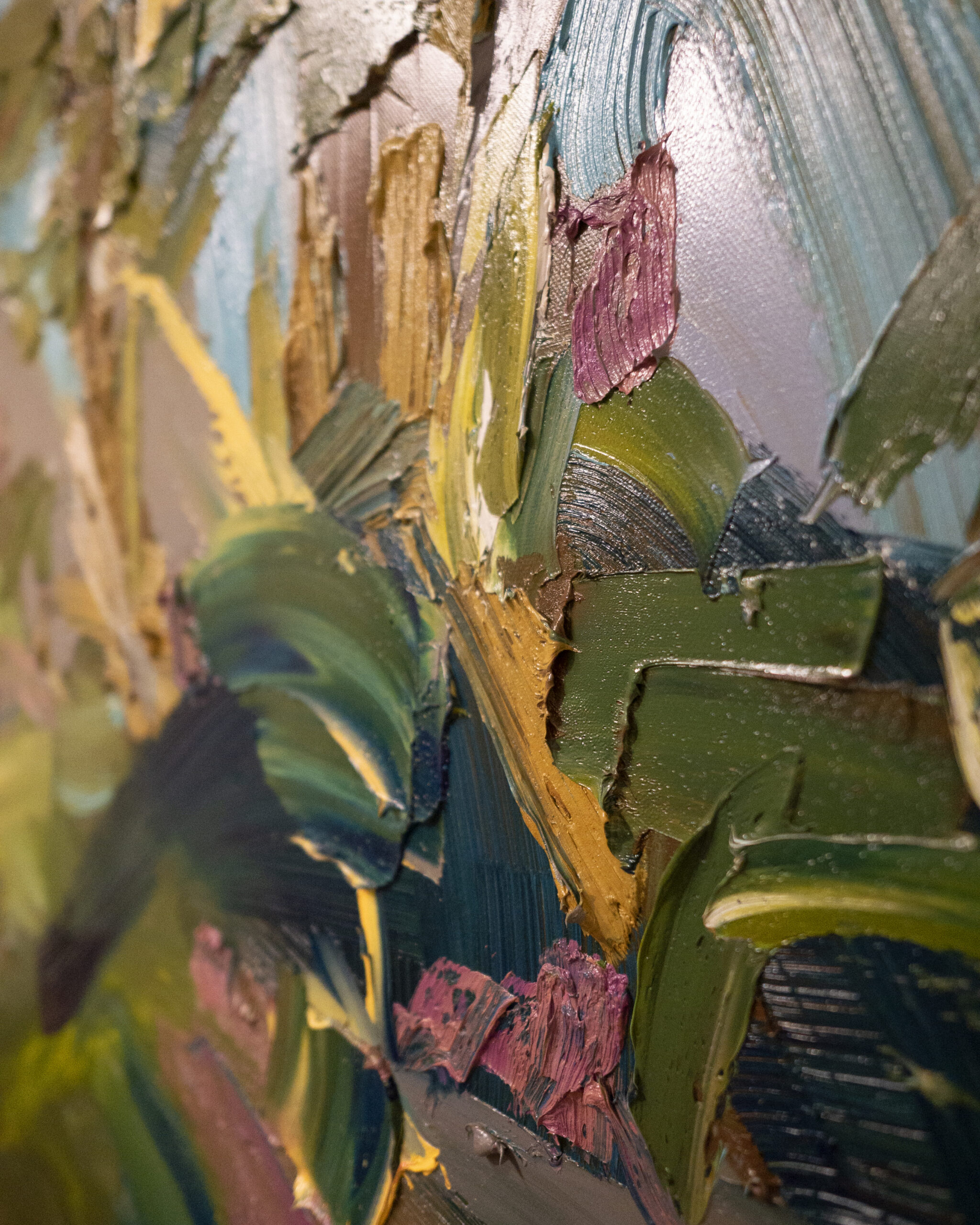 'VAST' by Sharee English runs from 16th July – 21st July at INTOO studios