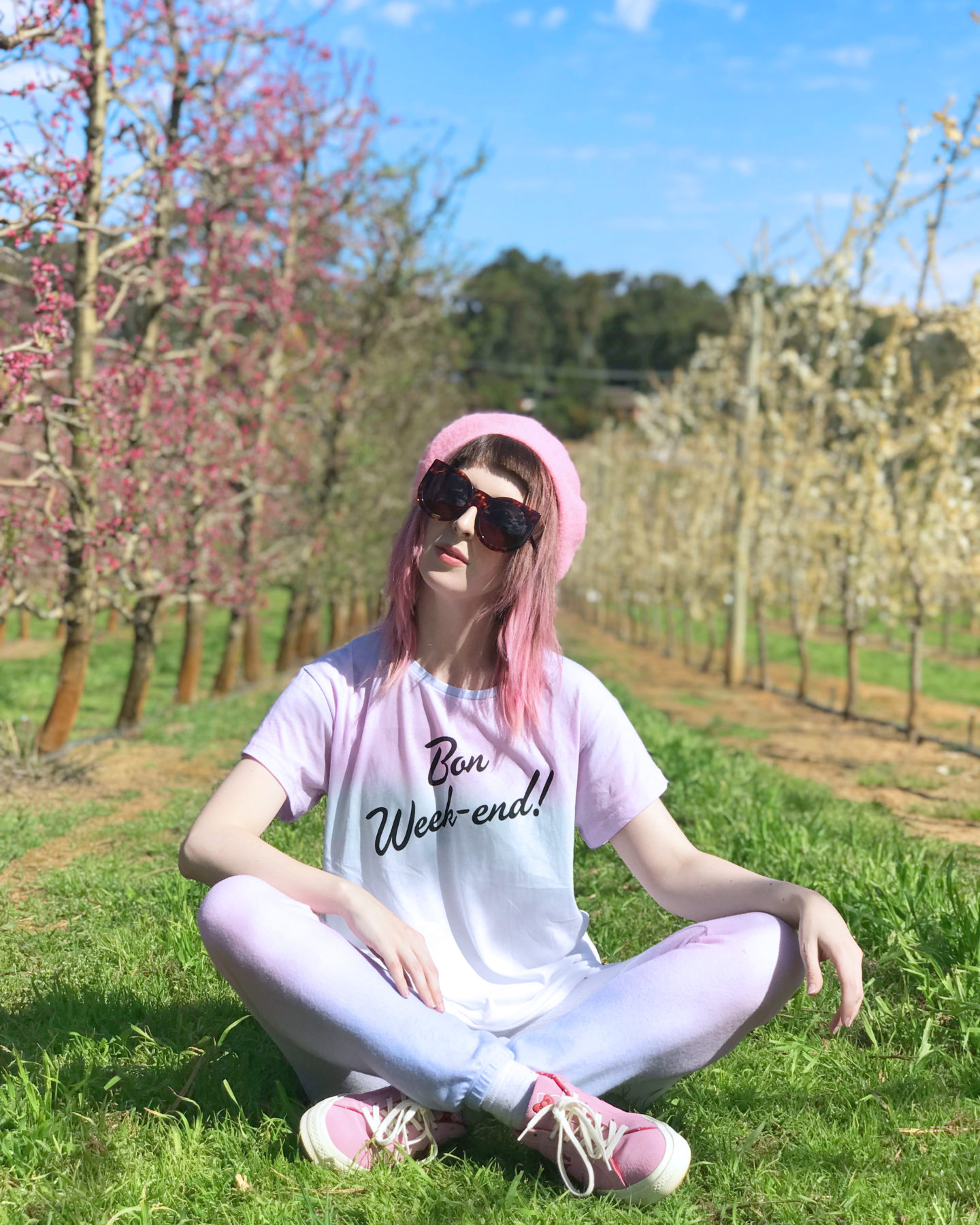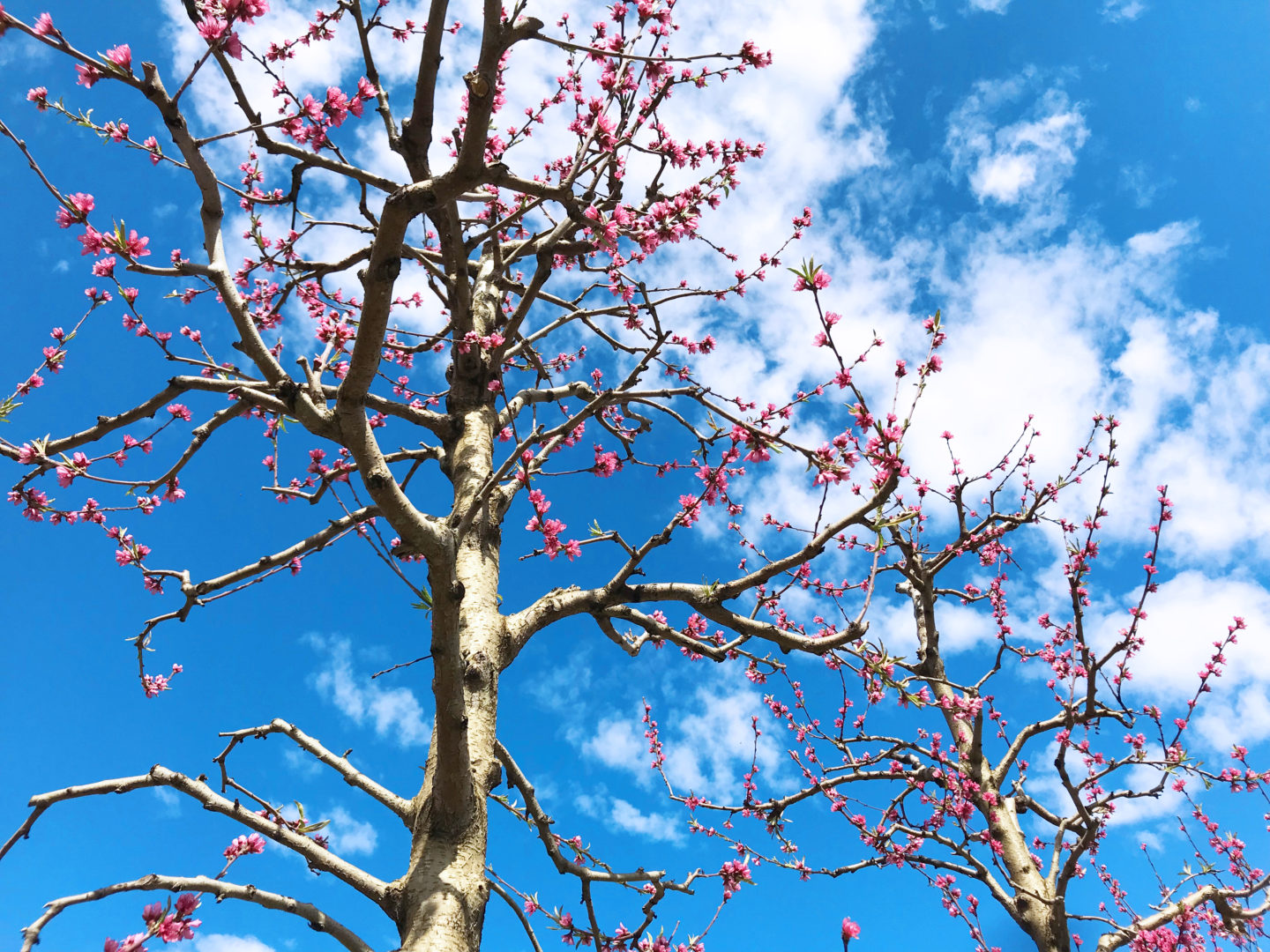 Before I flew out to America a few weeks ago, I decided I to take an afternoon off for some much needed relaxation. It had been such a busy few weeks (months, even) in the lead up to my trip that I was feeling a bit stressed… This was my first international trip to showcase my fashion design work outside of Australia, and I had been working hard behind the scenes to get everything in place for going over, to make sure that the time spent there was successful and well-utilised. In the interest of mental wellbeing I treated myself to an afternoon at Raeburn Orchards – A place I have wanted to visit for the longest time!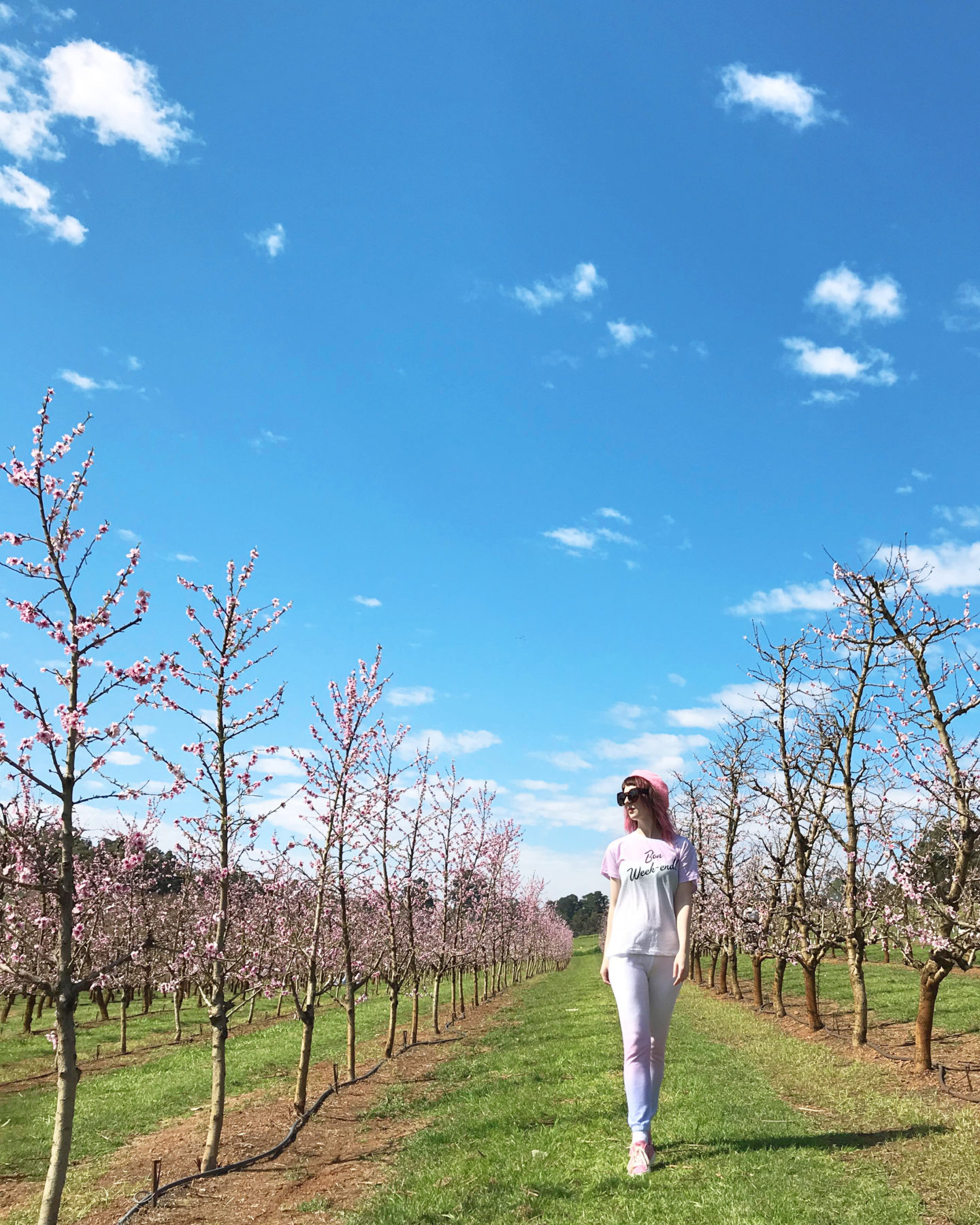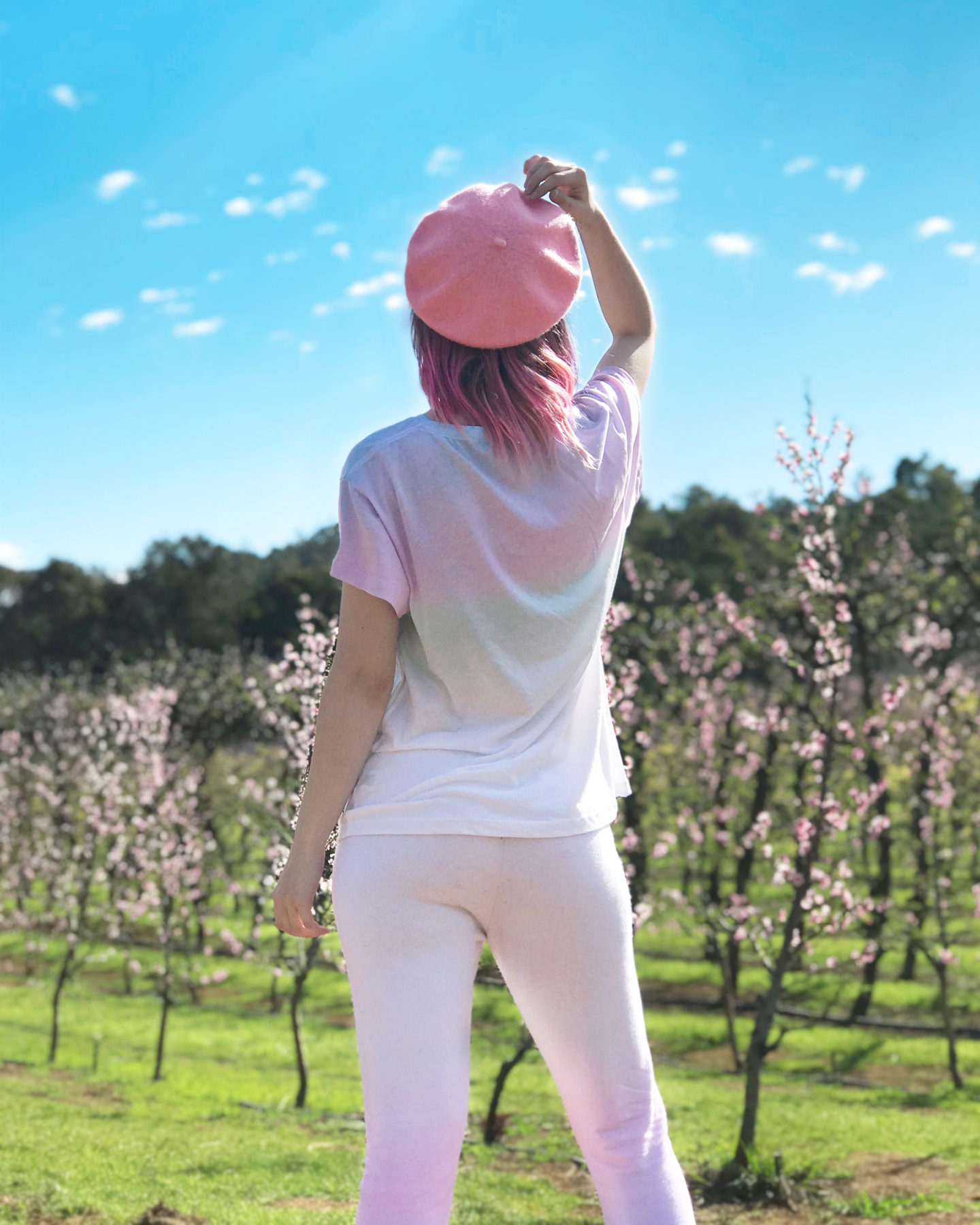 Spending some time in the glorious springtime sun was wonderful… After being cooped up inside spending so much time on the computer/on my phone/at my sewing machine it was so refreshing to get out and about! Other than snapping a few quick photos (how could I resist when my outfit so perfectly matched the colours around me? 🙂 ), I spent my time just relaxing in peace and silence among the blossoms. Absolute bliss.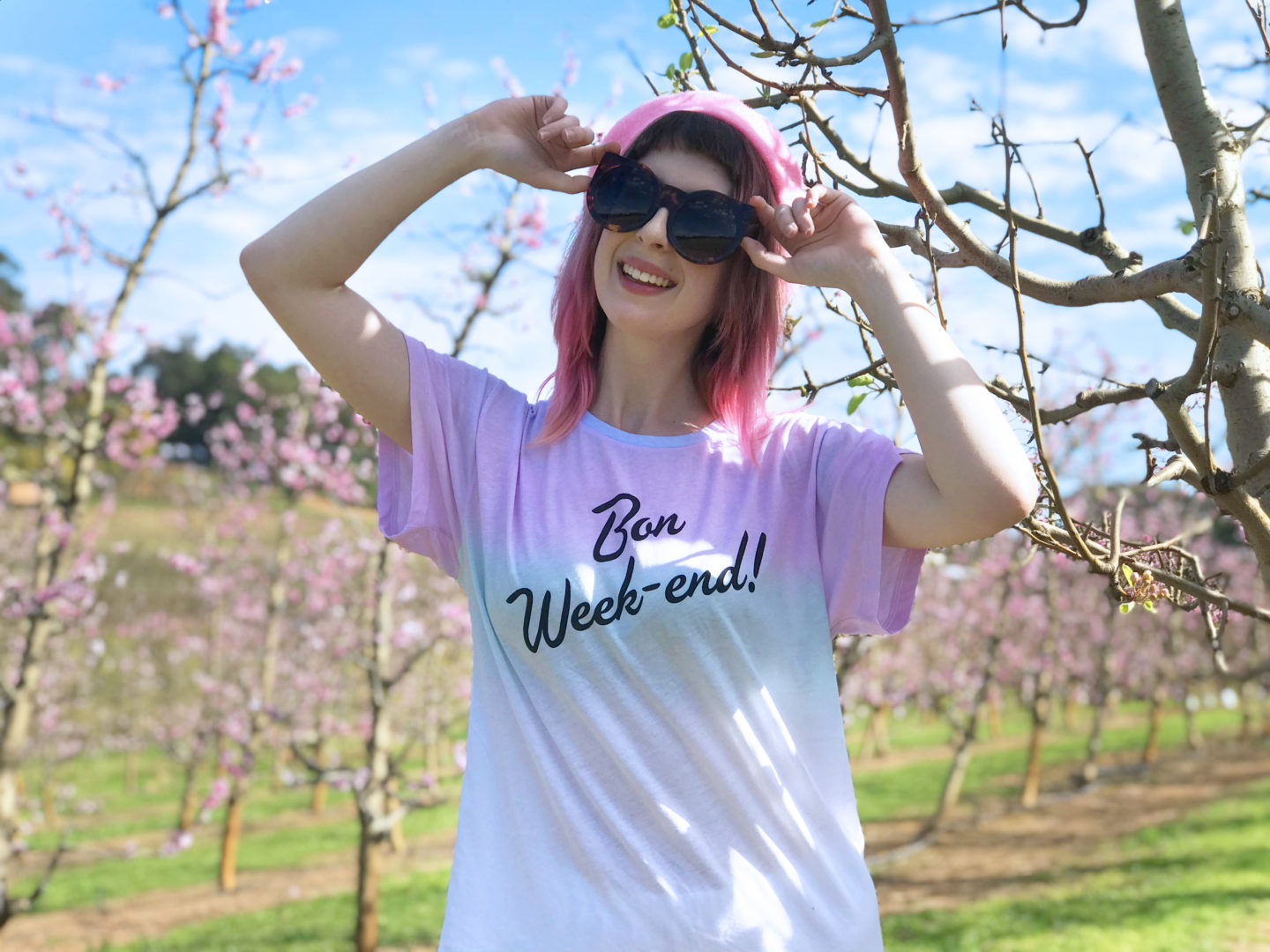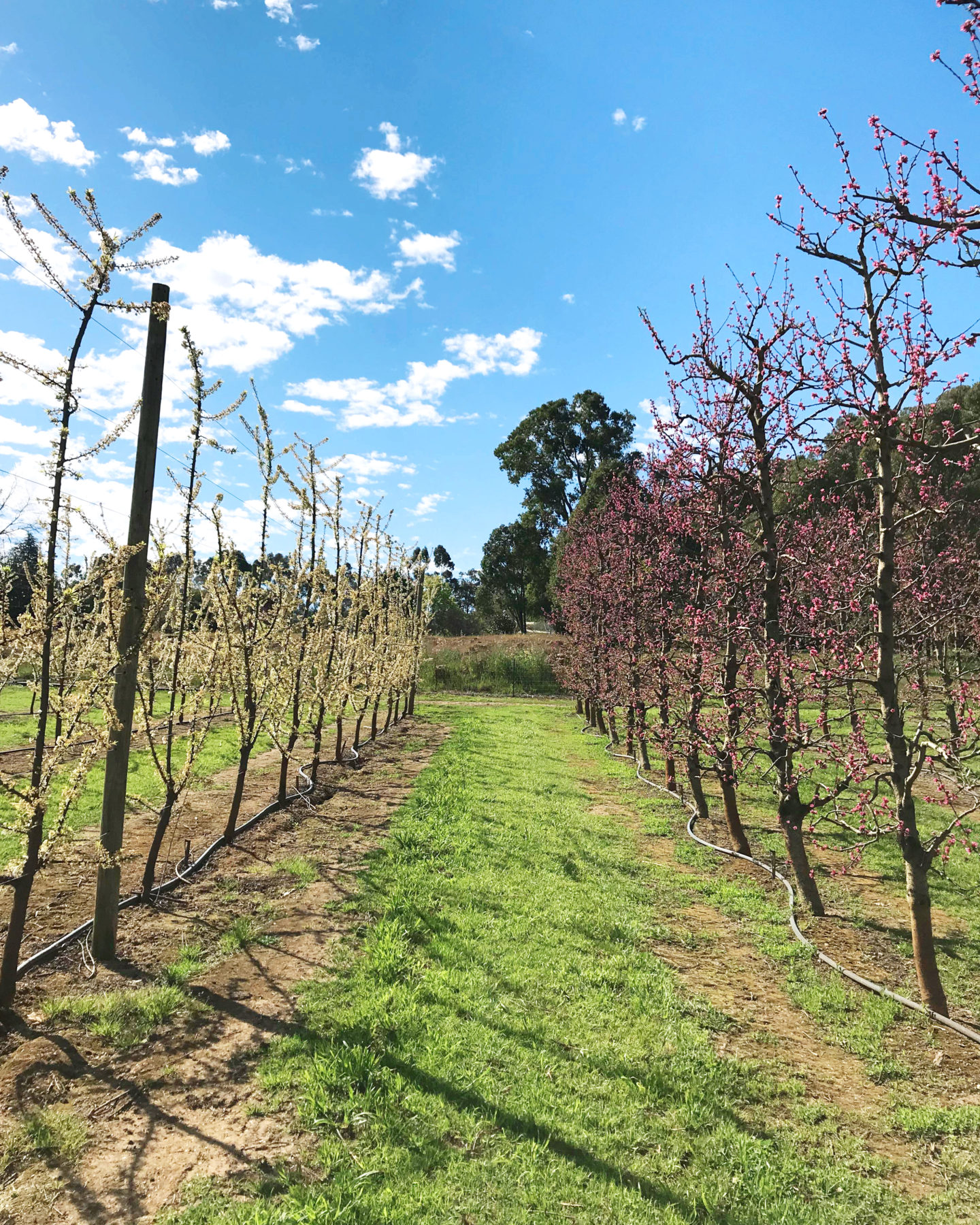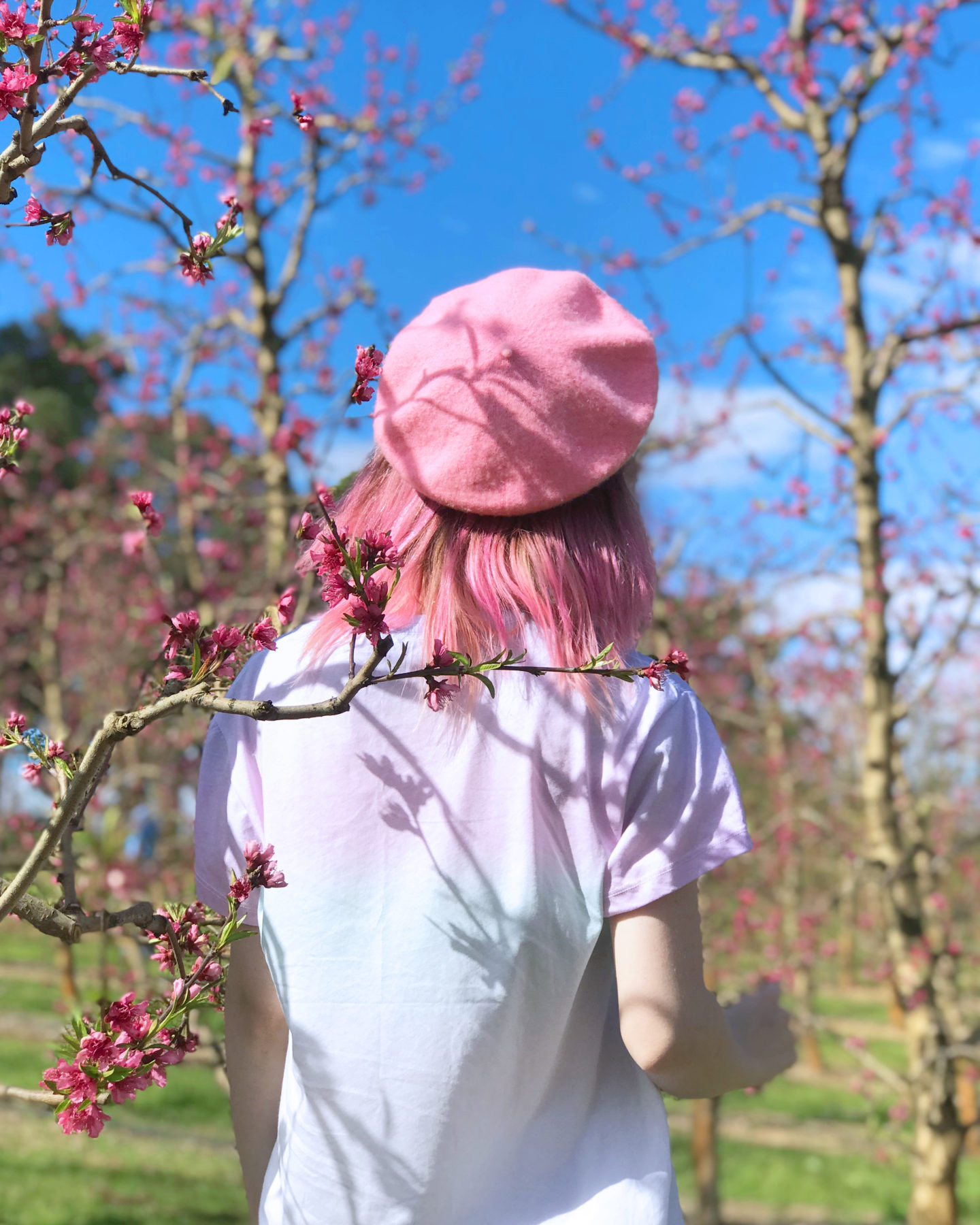 As well as being a perfect pastel match with the colours of the orchard blooms, my outfit was also so comfortable! I wore a Wildfox Couture tee and slim tracksuit pants from Spoiled Brat – an online store who carry such a great range of Wildfox goodies (among many other lovely things!). These pieces are made from a SUPER soft stretch jersey fabric, the perfect fabric for relaxing in! That afternoon I had so many other visitors comment on how I matched the flowers with their pastel pink and white blossoms… I felt right at home 🙂
You can also spot on my feet in these photos some of my favourite sneakers – A collaboration between Converse and Hello Kitty, two brands that I love! I'm quite fussy when it comes to footwear, but these I really like. They're comfortable to wear, and I love the pink suede finish and cute Hello Kitty details. I also wore a pair of Wildfox sunglasses that I've had for years… By far the largest pair of sunnies I own!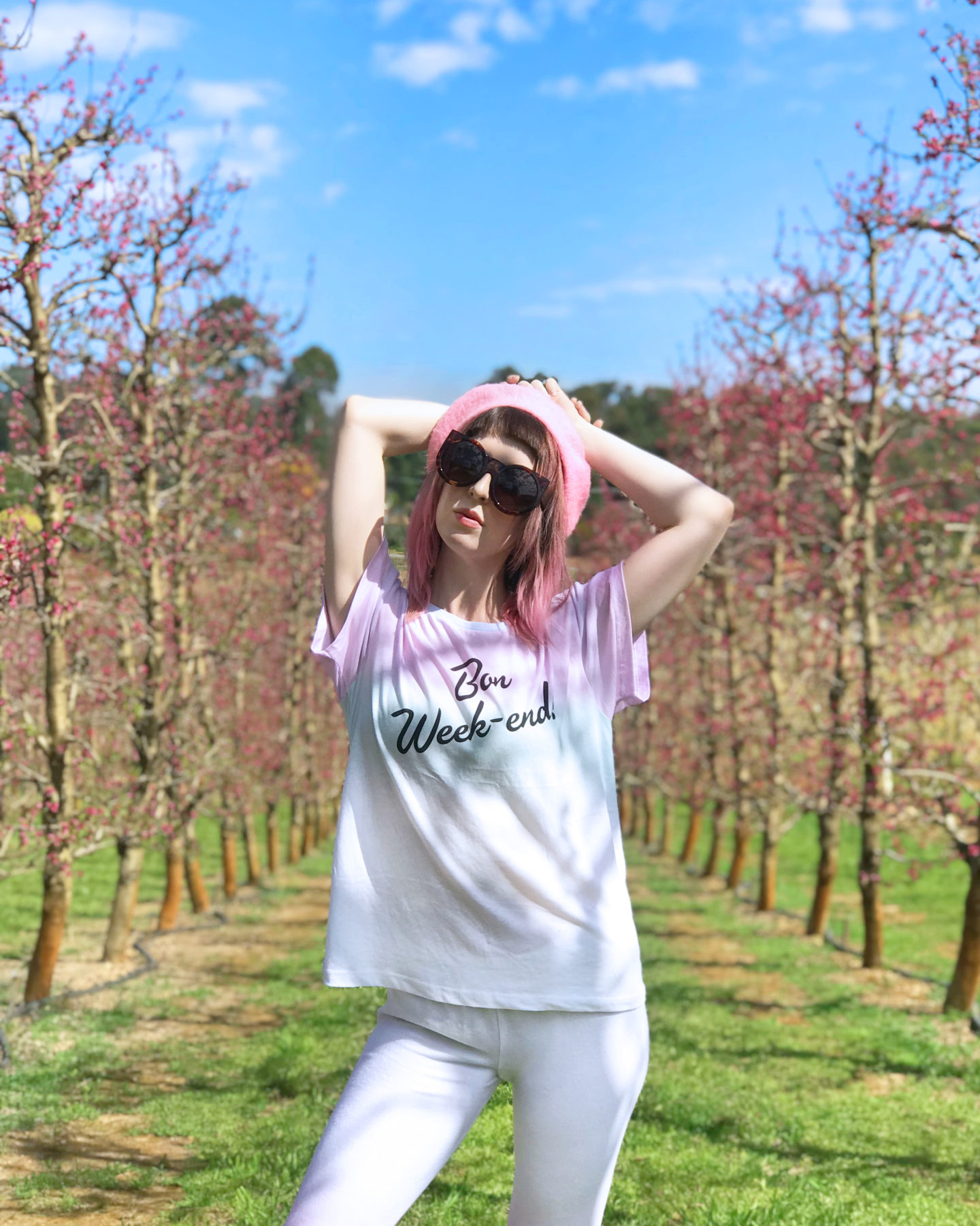 It was so lovely to take the afternoon off to relax and get some sun and fresh air! I even picked up a bottle of cider to take home with me – Raeburn Orchards have recently started making their own cider ('Roleystone Brewing Co'), and it is the most refreshing thing after a few hours out in the sun! Best part is they support reusing their bottles – You can bring the bottle back in to purchase a cider refill, which is great as you save a few dollars for reusing the bottle, but also helps minimise waste. I highly recommend dropping by Raeburn to spend some time in their beautiful orchards, buy some fruit and cider and support a local business! I really enjoyed my afternoon there, and I'm sure you will too.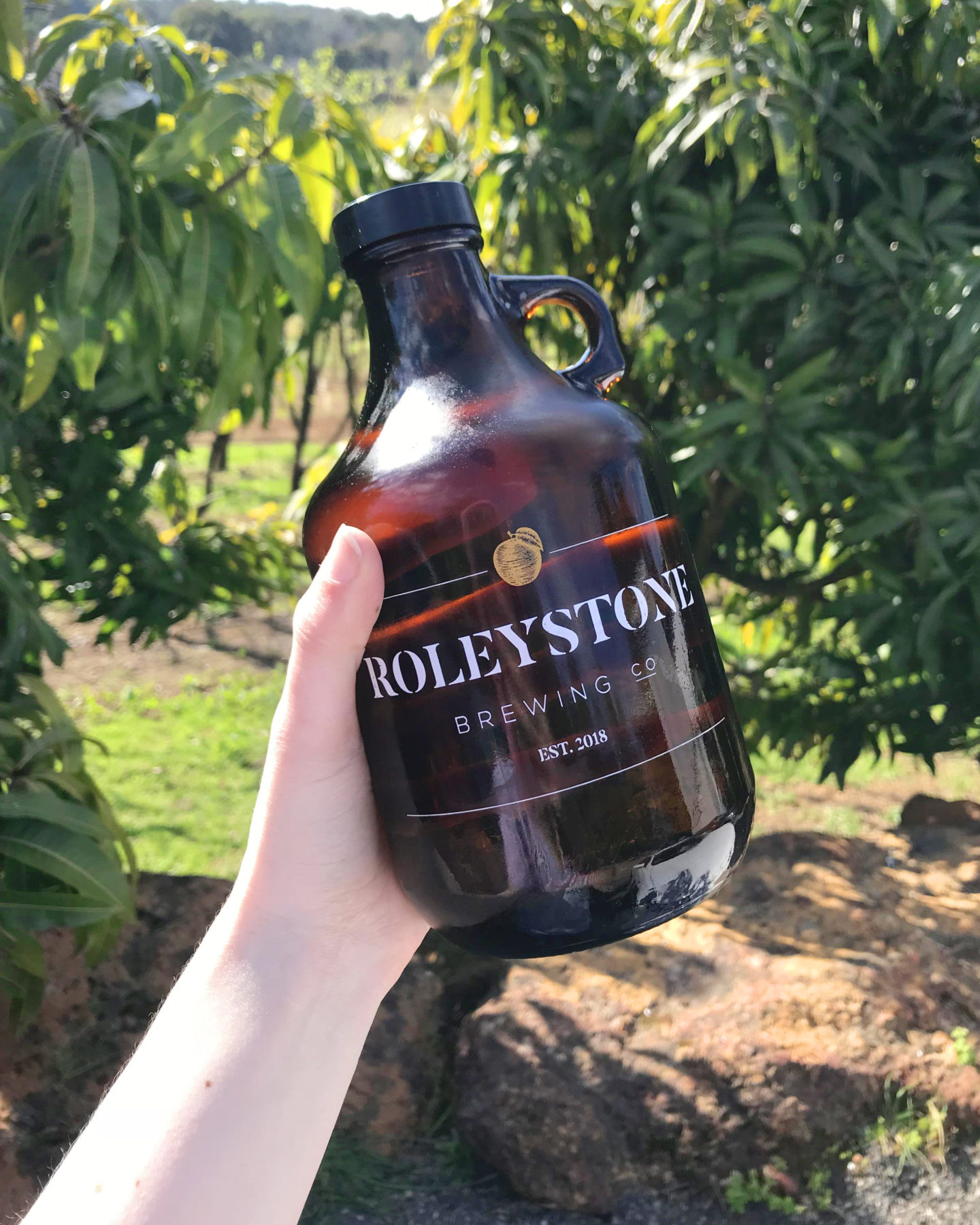 Top and Pants: Wildfox Couture from Spoiled Brat (heads up – both are on sale at the moment!)
Sunglasses: Wildfox Couture (sold out in this colour, another colour available HERE)
Shoes: Converse X Hello Kitty