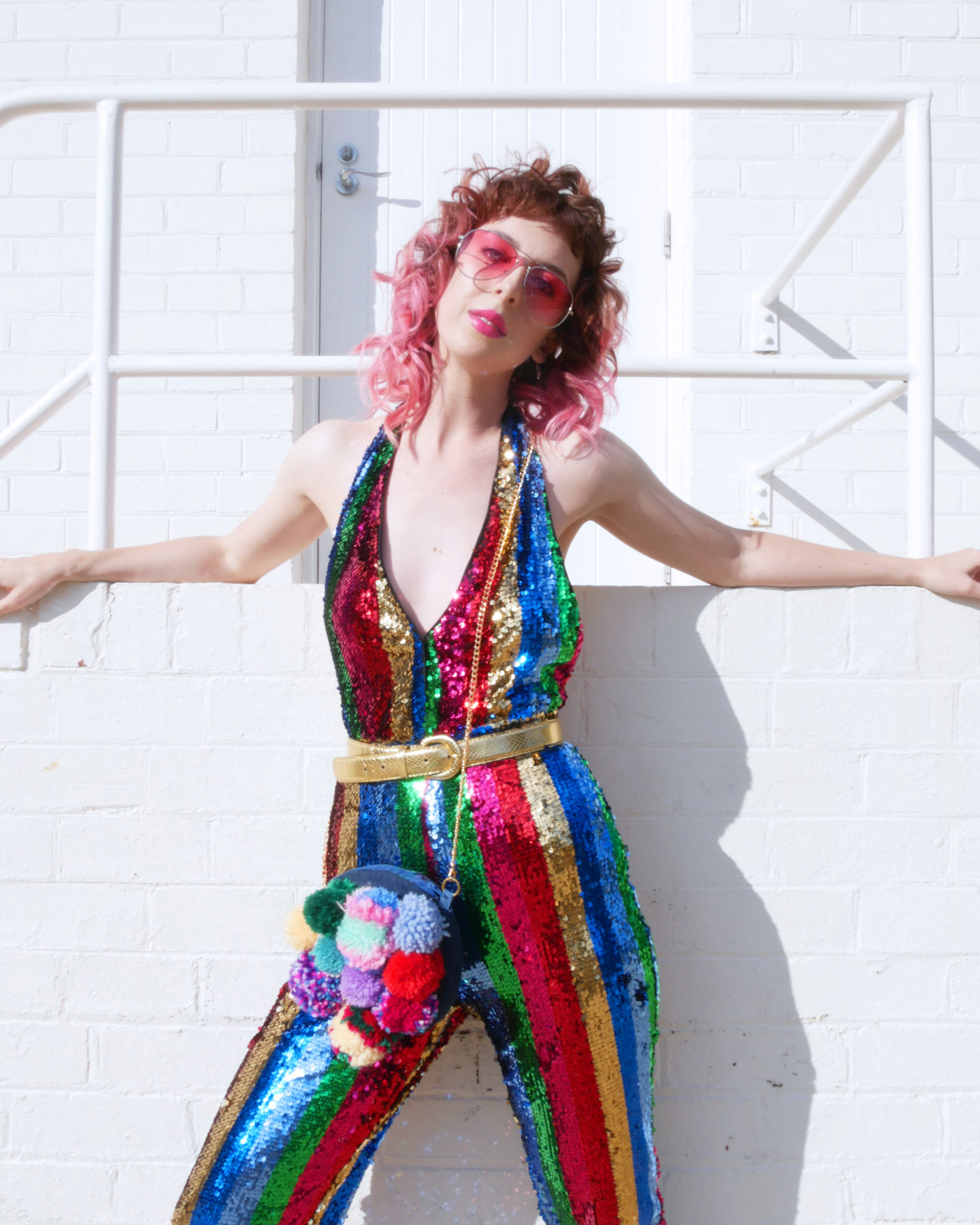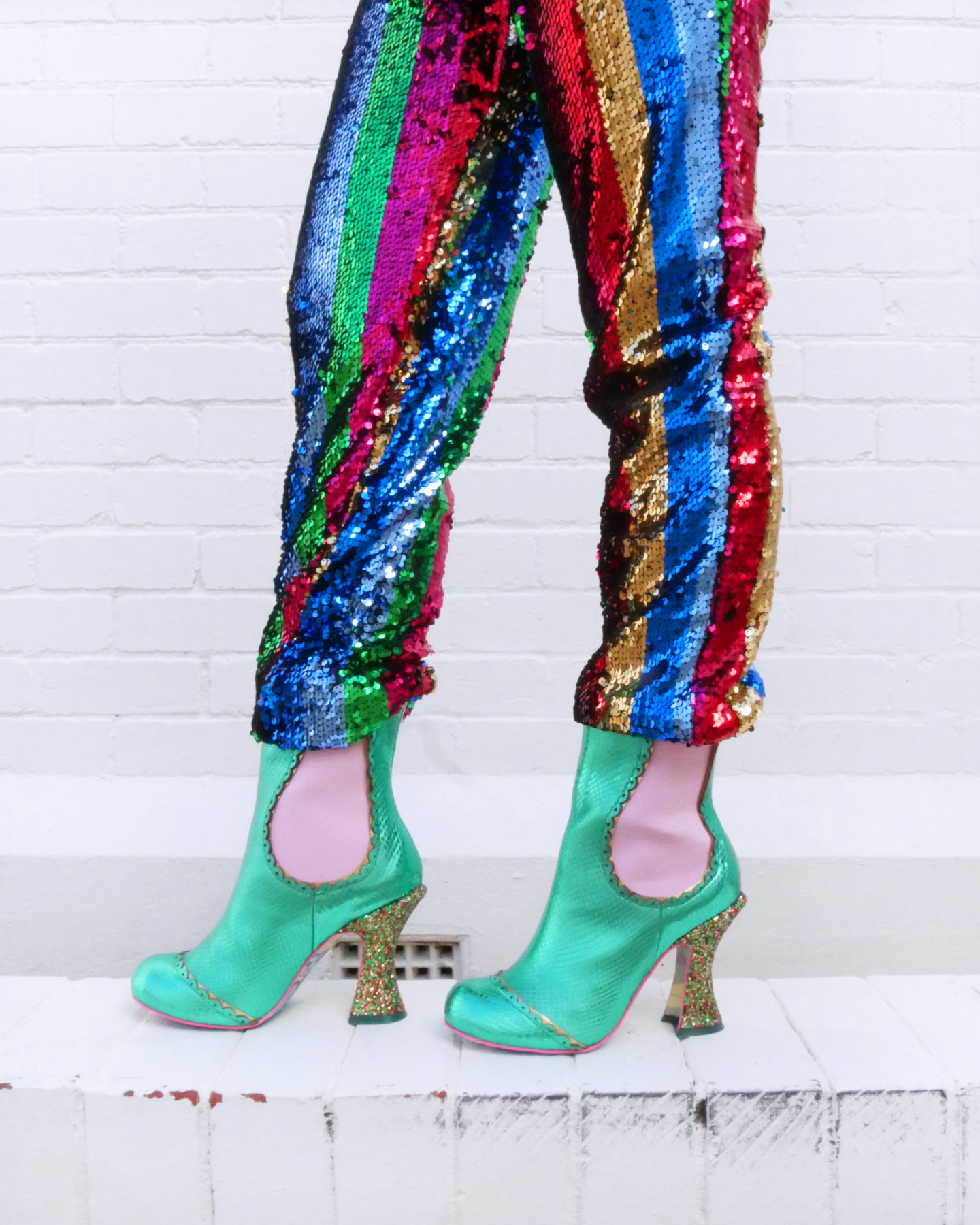 As spring continues here in Perth the weather is consistently getting more bright and cheerful, so of course I've been dressing appropriately vibrantly! On this particular day I decided to channel some disco-inspired vibes. This involved lots of sparkles, pom poms, and colour… Sounds like a recipe for fun to me!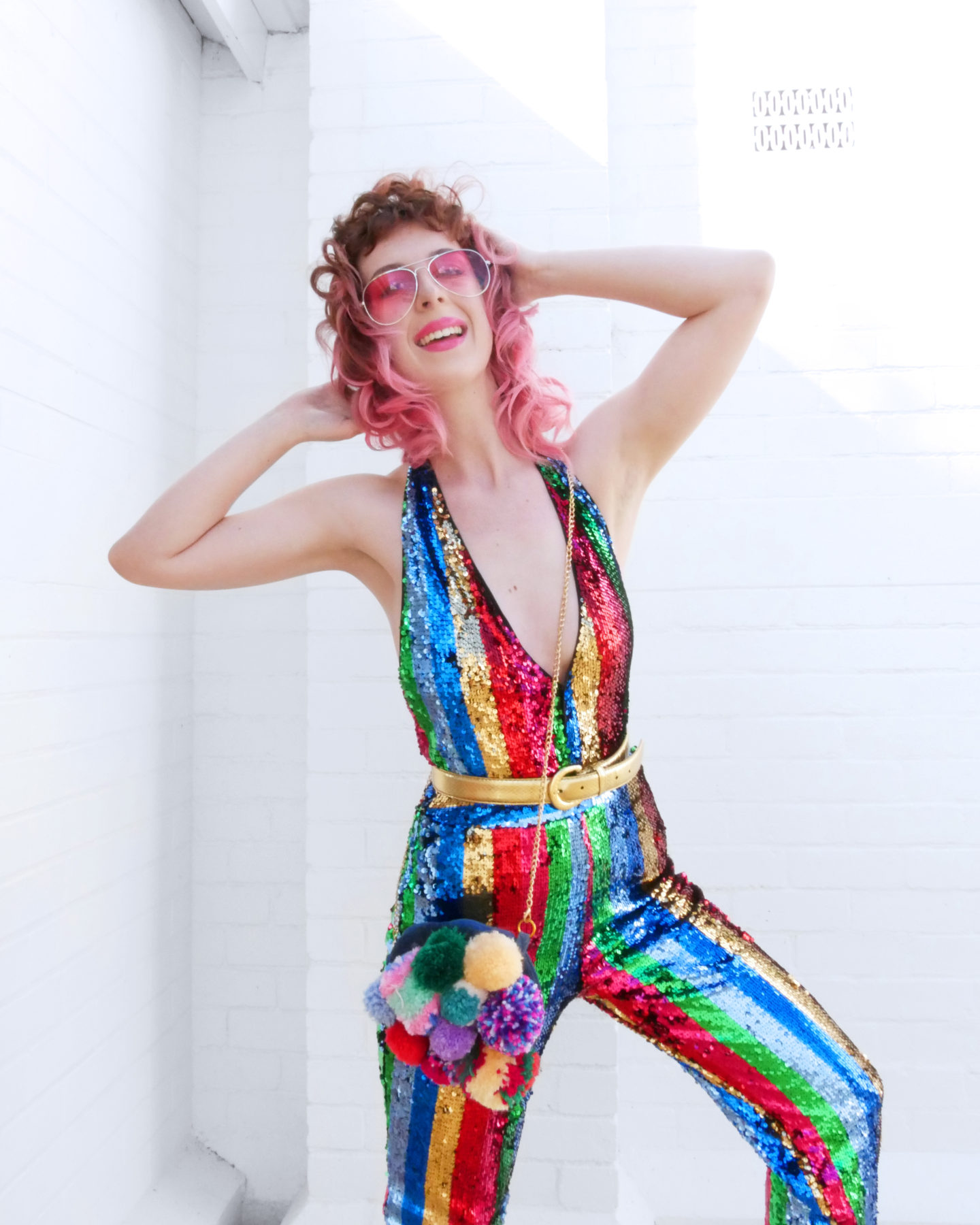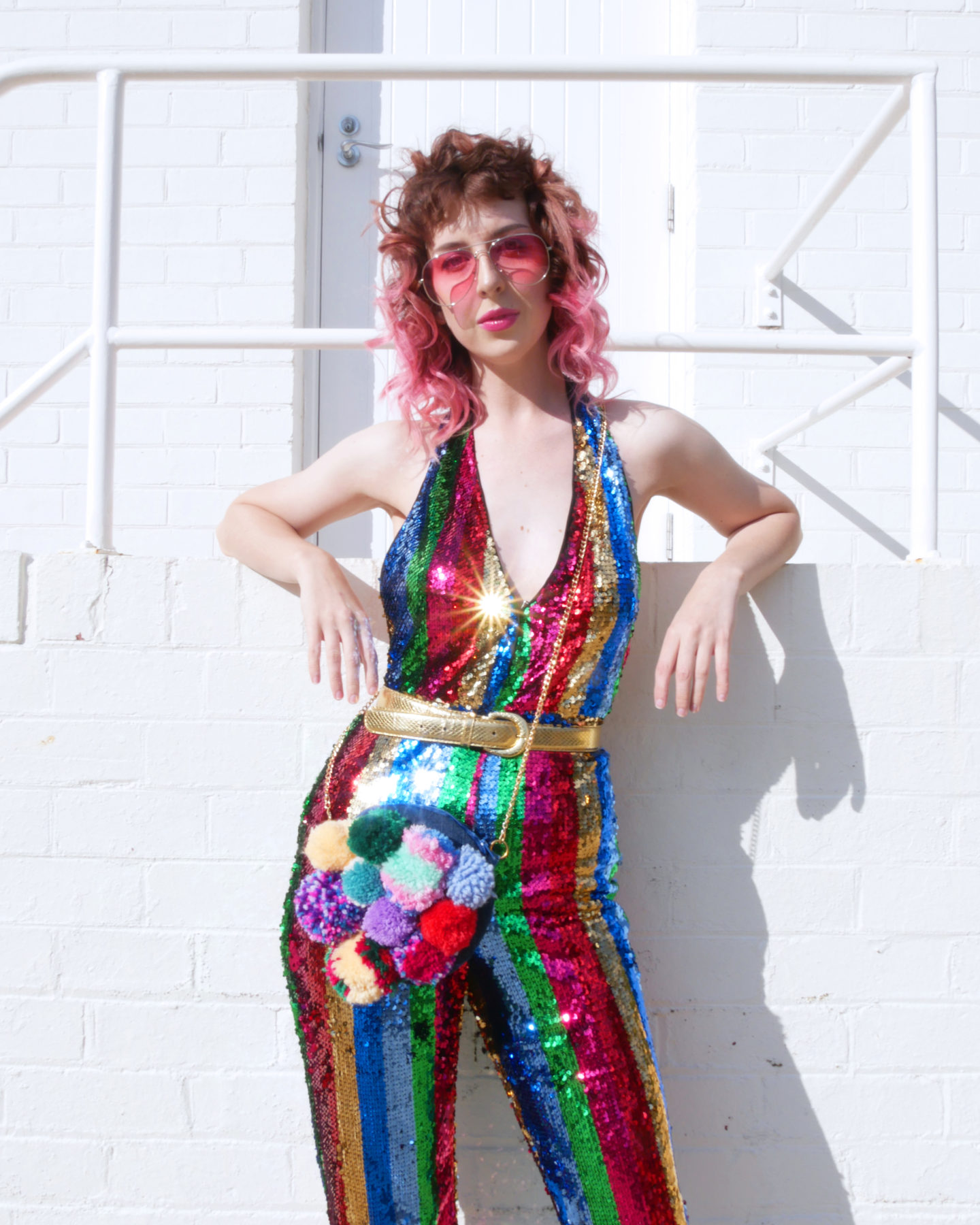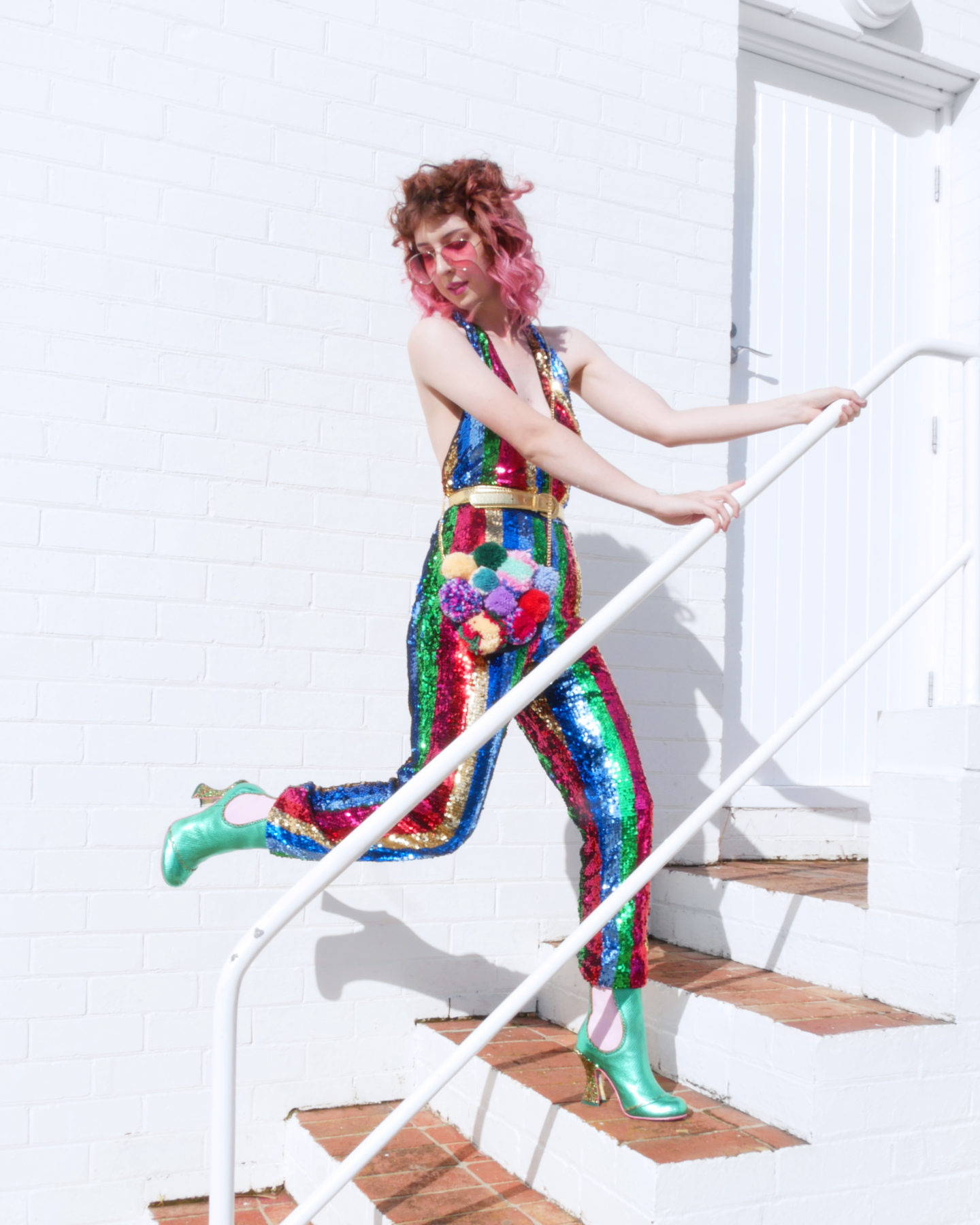 I rocked these gorgeous boots I was recently gifted by a shoe brand I absolutely love – Irregular Choice! As a self-admitted maximalist I have long been an admirer of their embellished, highly decorative shoe designs, so I'm absolutely delighted to finally have a pair of my own to prance around in! I paired them with this bedazzled, sparkly jumpsuit that was a recent purchase from me L.A. trip. I found it in a little boutique while shopping on Melrose Avenue, it was one of the few things I bought while in America. With these two statement pieces together I felt like I was channeling disco divas of bygone days…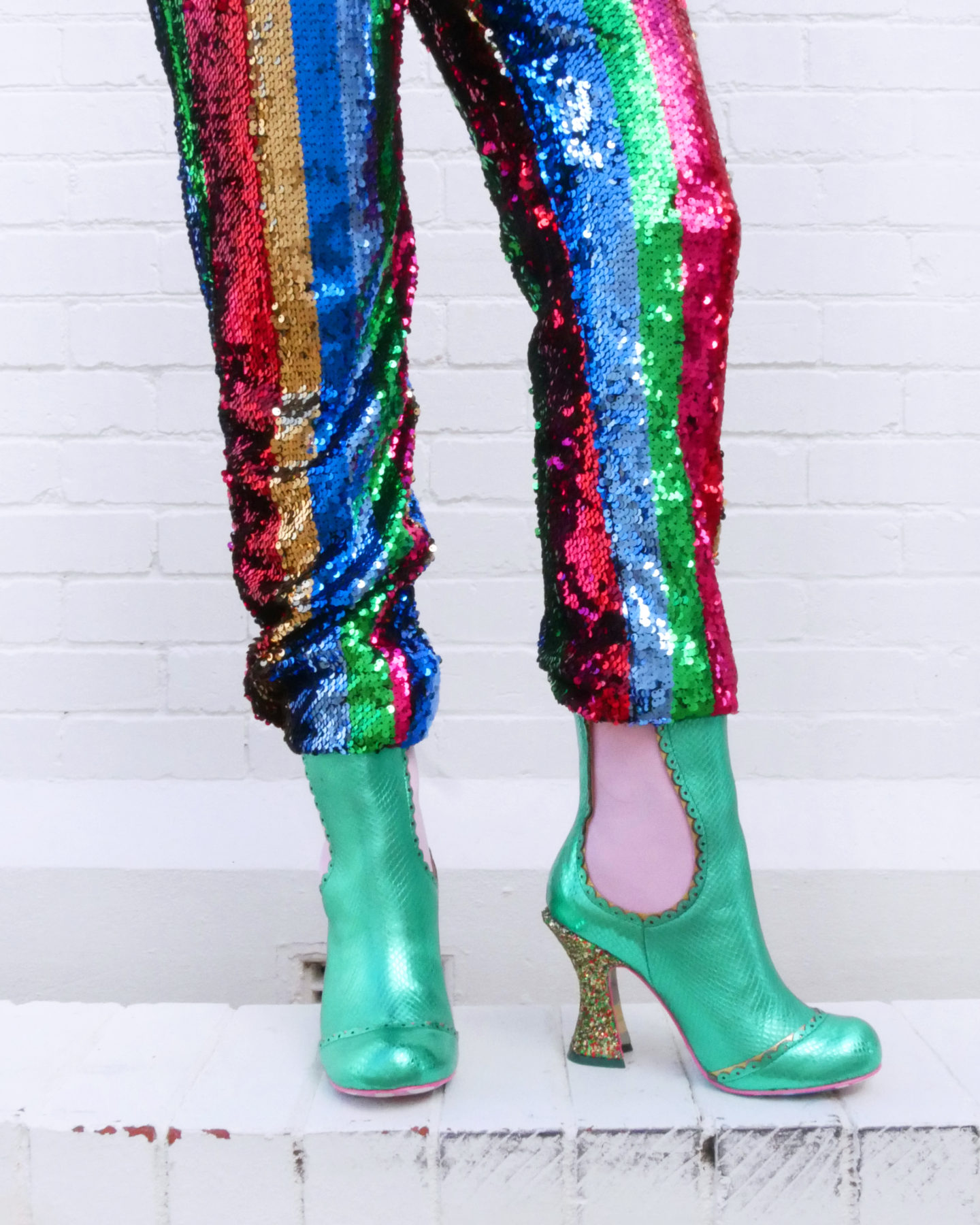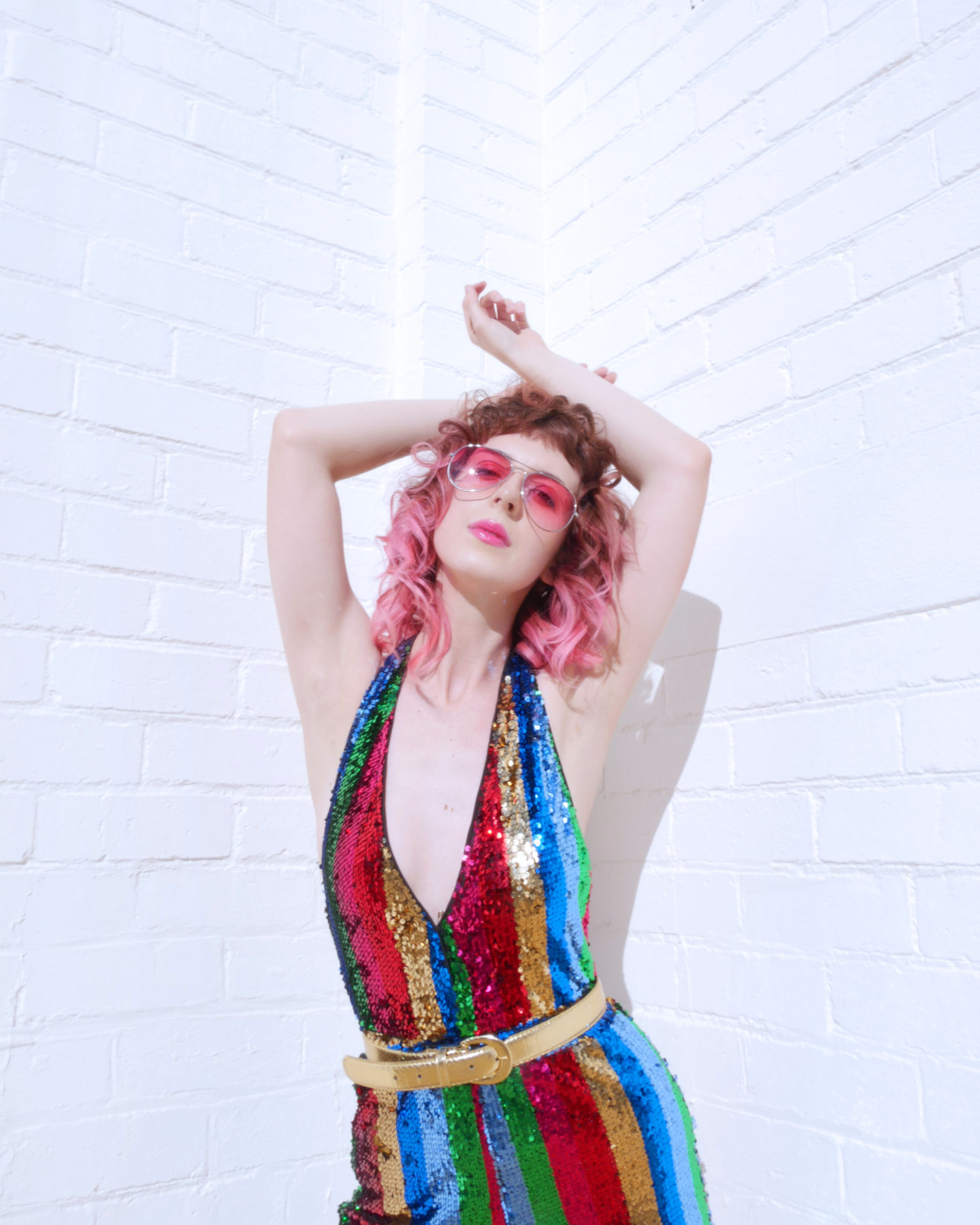 The gold belt I'm rocking was actually a secondhand find I picked up while opshopping/thrifting recently. Its the perfect thing to top off this jumpsuit, particularly as the jumpsuit is a little bit big on me and needs a little bit of help cinching in nice and close on the waist! Of course, being a fashion designer I could run it in myself… But a phrase I seem to always find myself saying is "I'm a designer, not a tailor"… Garment alterations are something I just really don't enjoy doing, so I probably will never get around to it, haha!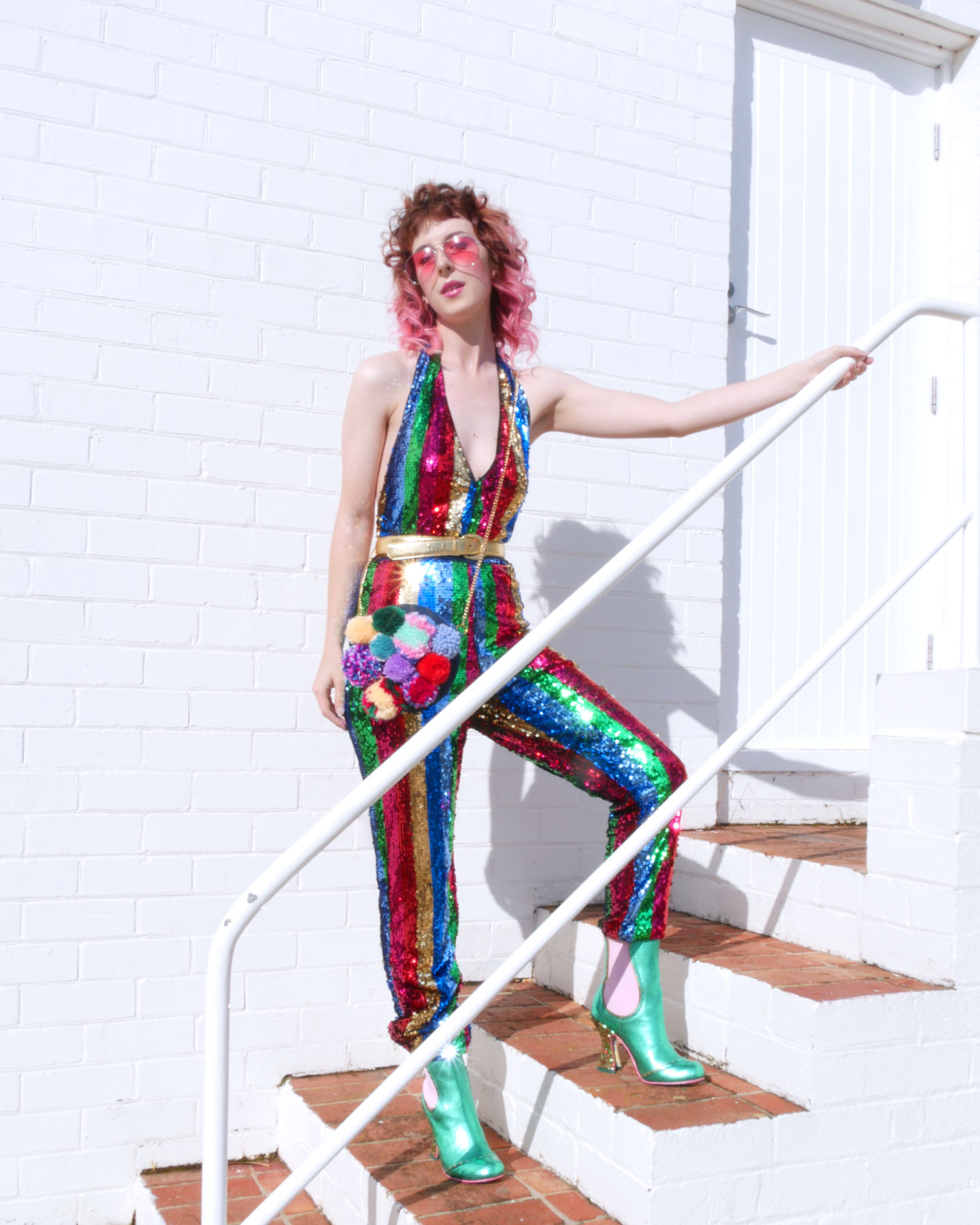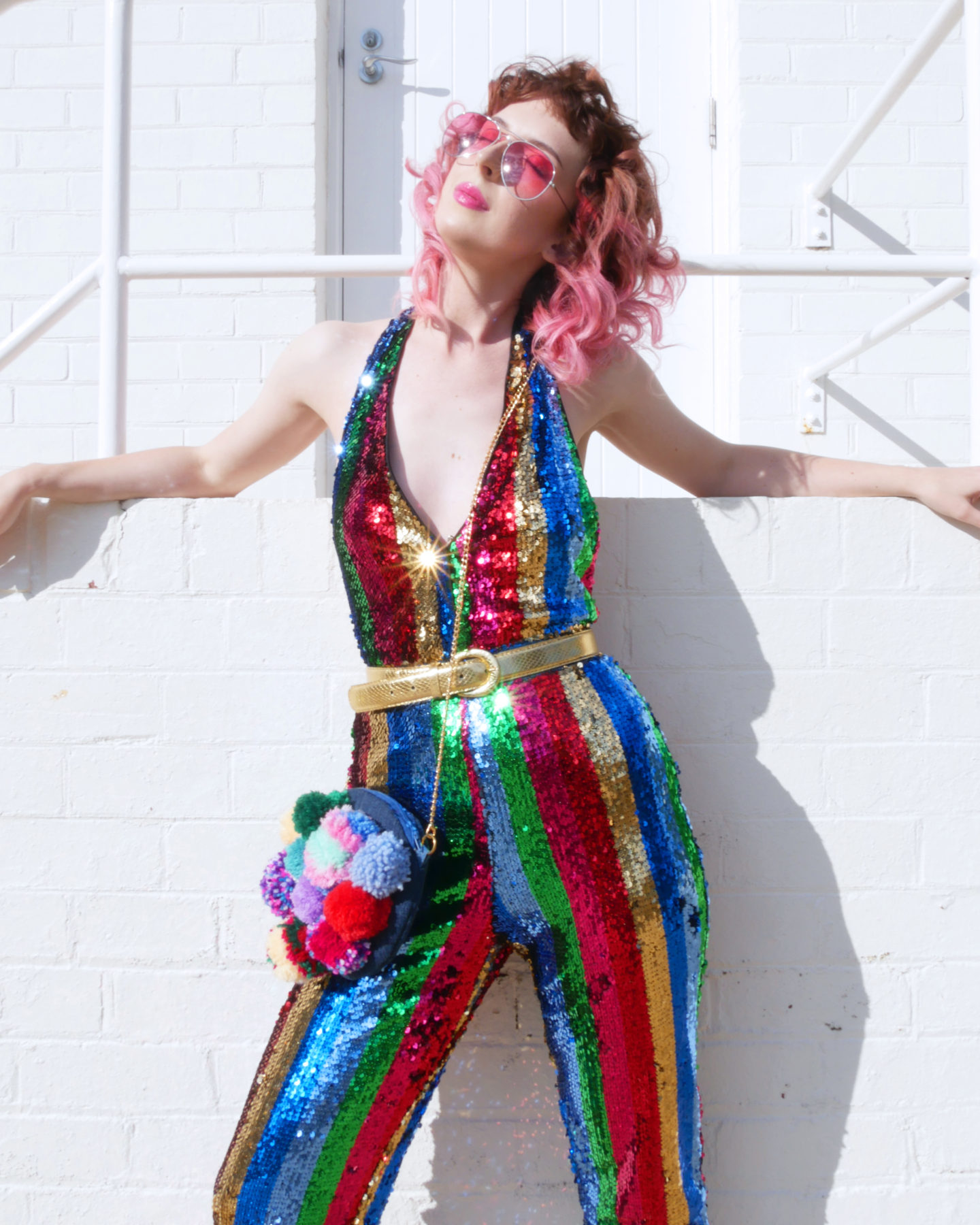 Speaking of being a designer, of course I paired this look with one of my own creations! A cute P'JUNK mini pom pom bag, the colours just went so well with the rainbow stripes of the jumpsuit. Another great finishing touch was some pink aviators from Tibbs & Bones, a great match with my current pink locks, which I styled in some fun, bouncy curls. I would love to get a perm so my hair could always be like this, however I've been told that you can't perm bleached hair, so I'd have to choose between colour or curls… I think you can all guess what the winner is there! 😉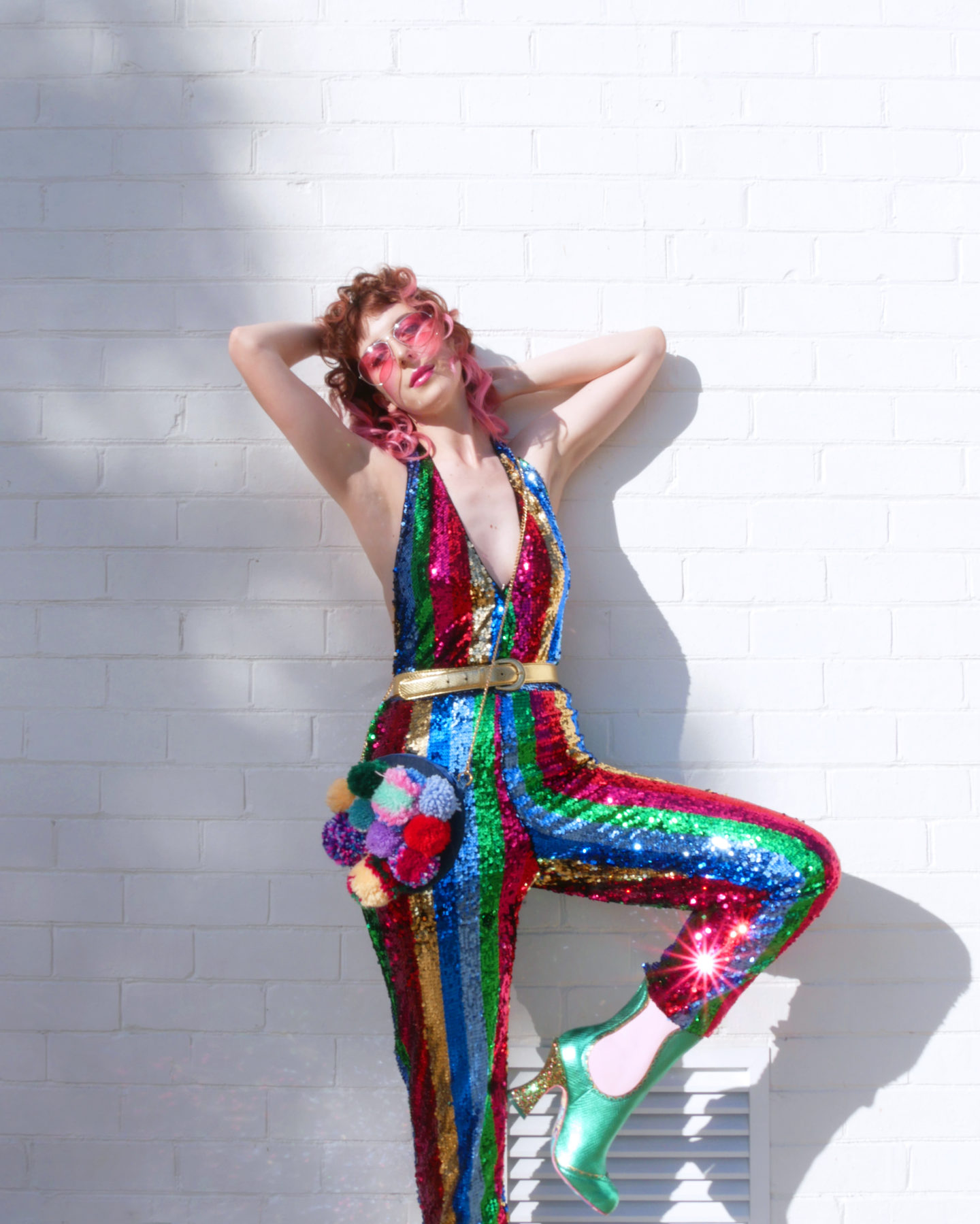 Shoes: Irregular Choice
Sunglasses: Tibbs & Bones
Bag: P'JUNK