This week I was fortunate enough to find myself in Melbourne at the same time as 'The House of Dior' exhibition at the National Gallery of Victoria. I'd seen details of the exhibition online earlier in the year, and lamented the fact that it wasn't coming to Perth, as it was an exclusive collaboration between NGV and Dior to celebrate the houses seventieth anniversary. So I was super thrilled that I ended up in Melbourne for a few days with my partner Alex while it was open, so I didn't miss seeing it!
There was so many beautiful pieces (over 140 designs!), all arranged in the most magical way… Walking through the gallery amongst all of the elaborate couture garments was a very special moment for me, and something I feel so lucky to have experienced. Alex really enjoyed the exhibition too despite him not being a total fashion lover like me, so if you have a boyfriend/partner/friend who isn't necessarily into fashion it's definitely still something they will find interesting to check out! I snapped lots of photos while I was there to share with you all, you can take a peek at them below 🙂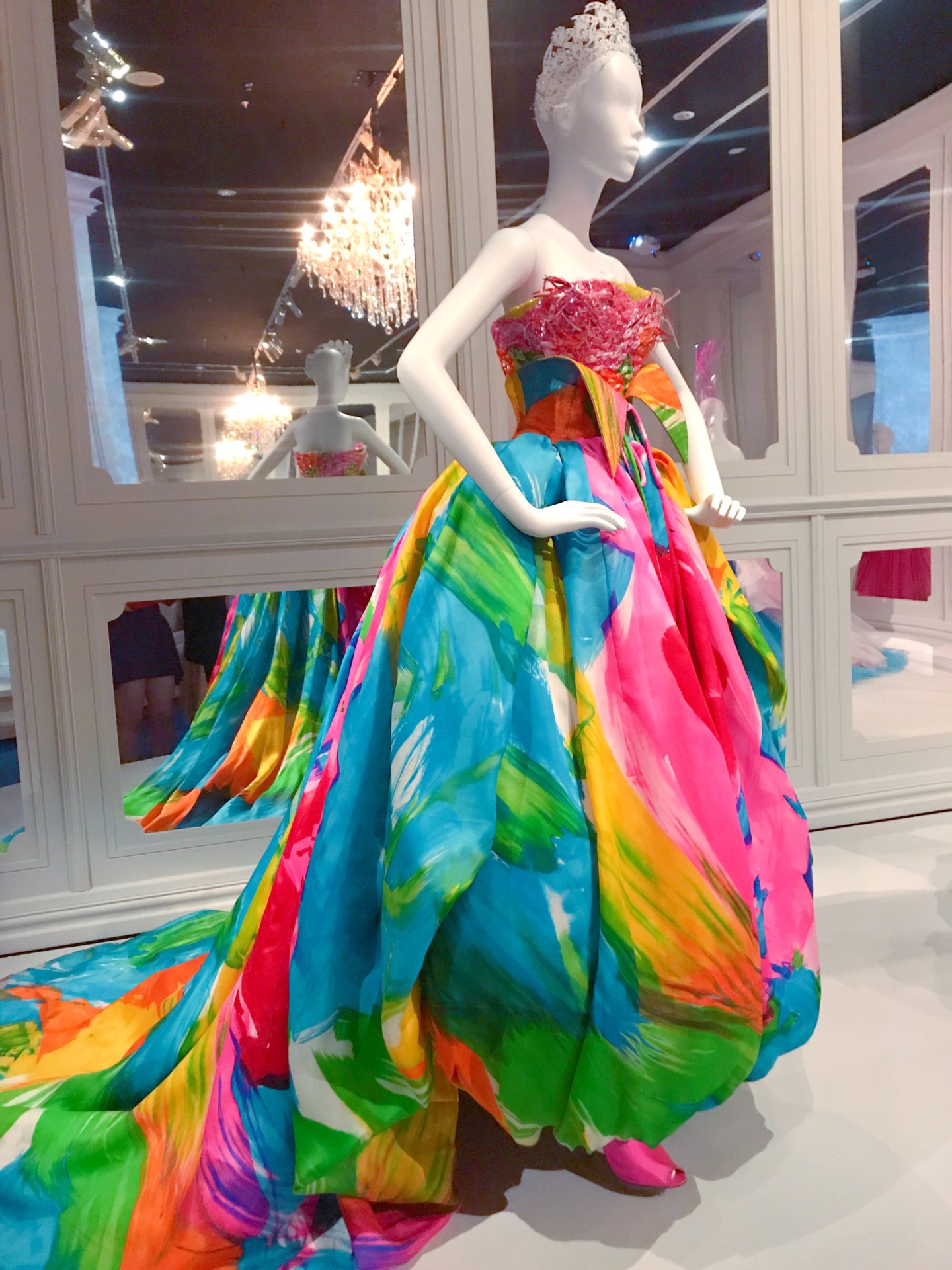 This rainbow gown was a definite highlight of the exhibition for me – Id seen photos of it online prior to attending, and it was one piece that I was super keen to see!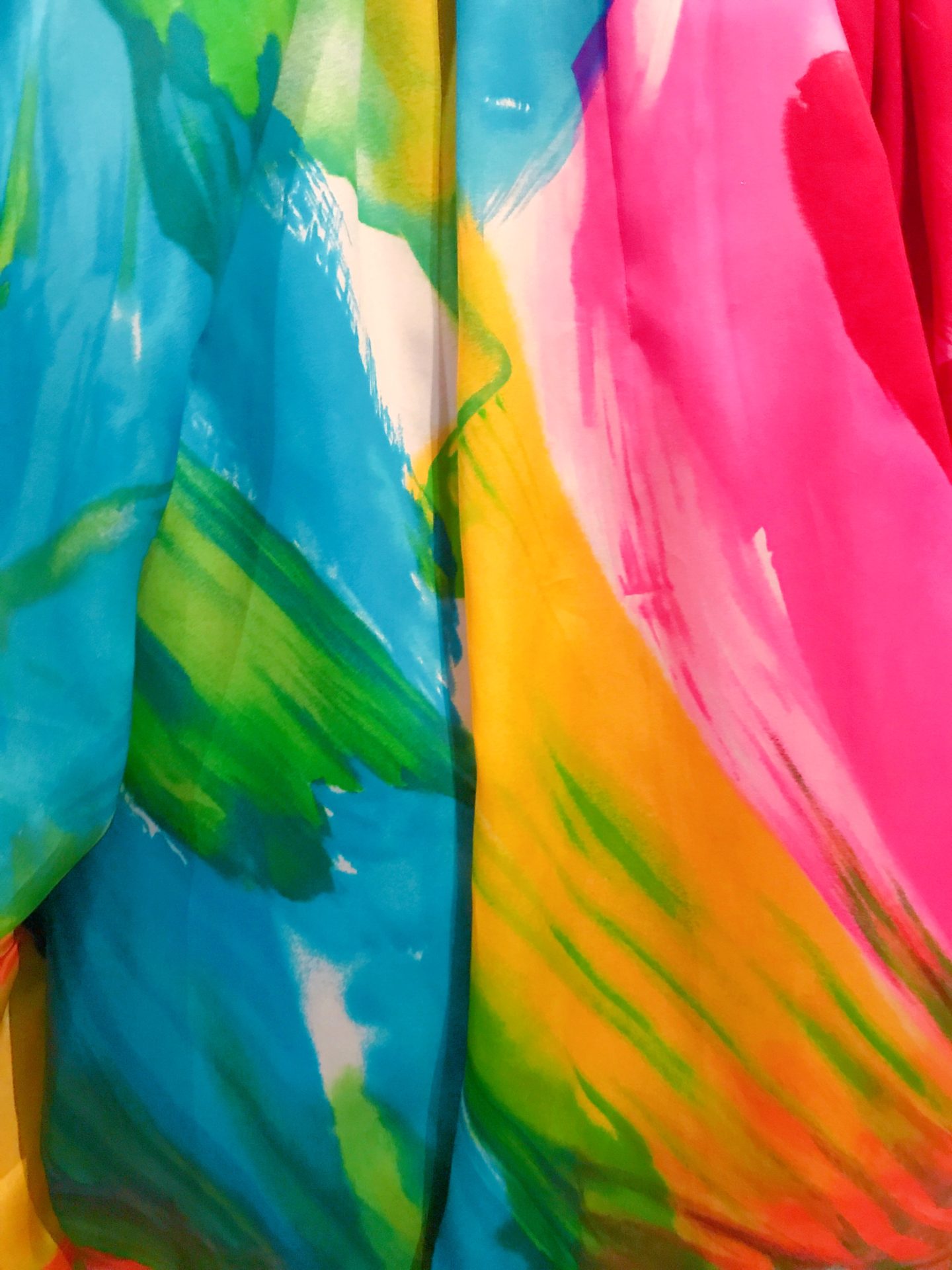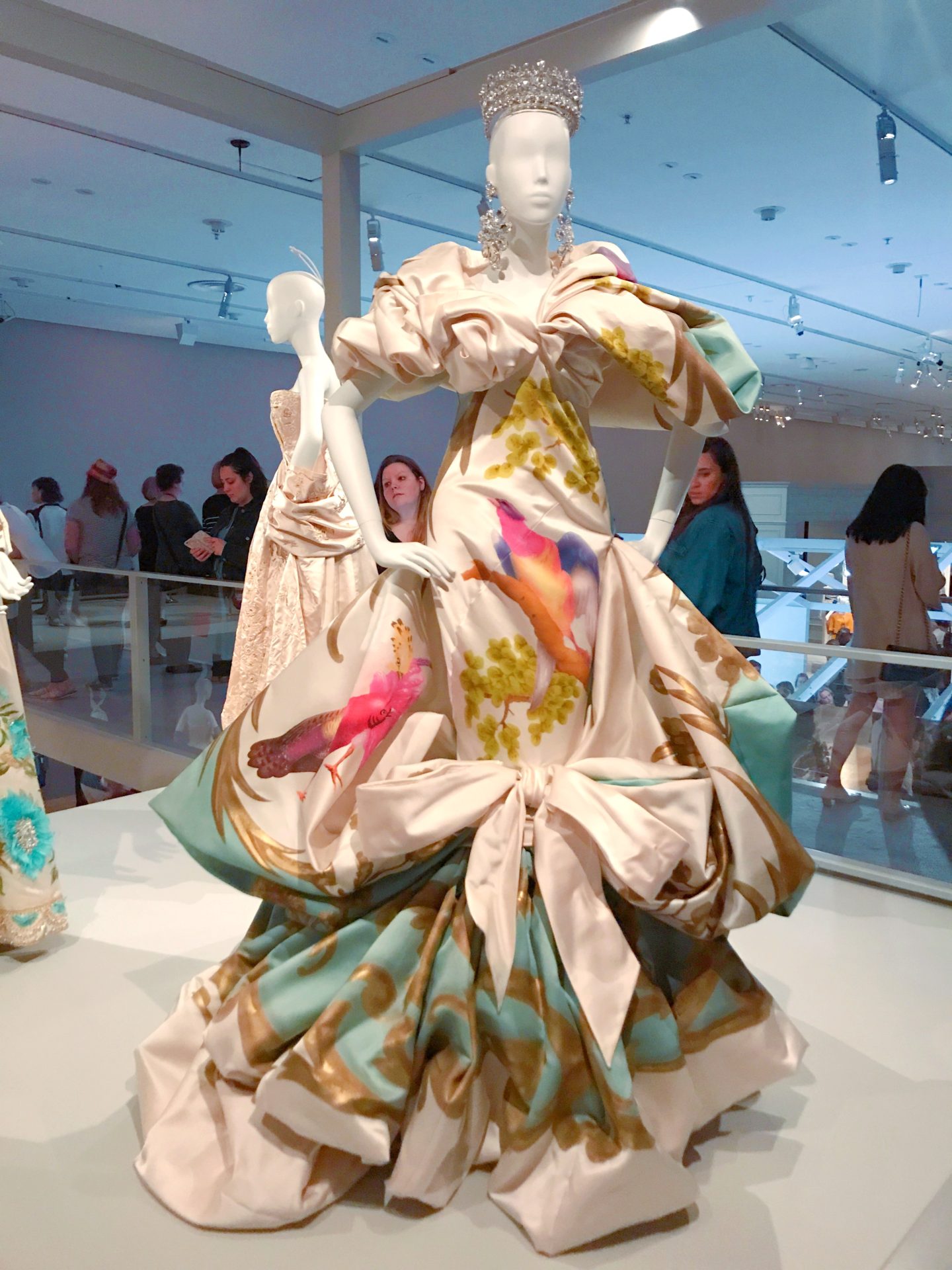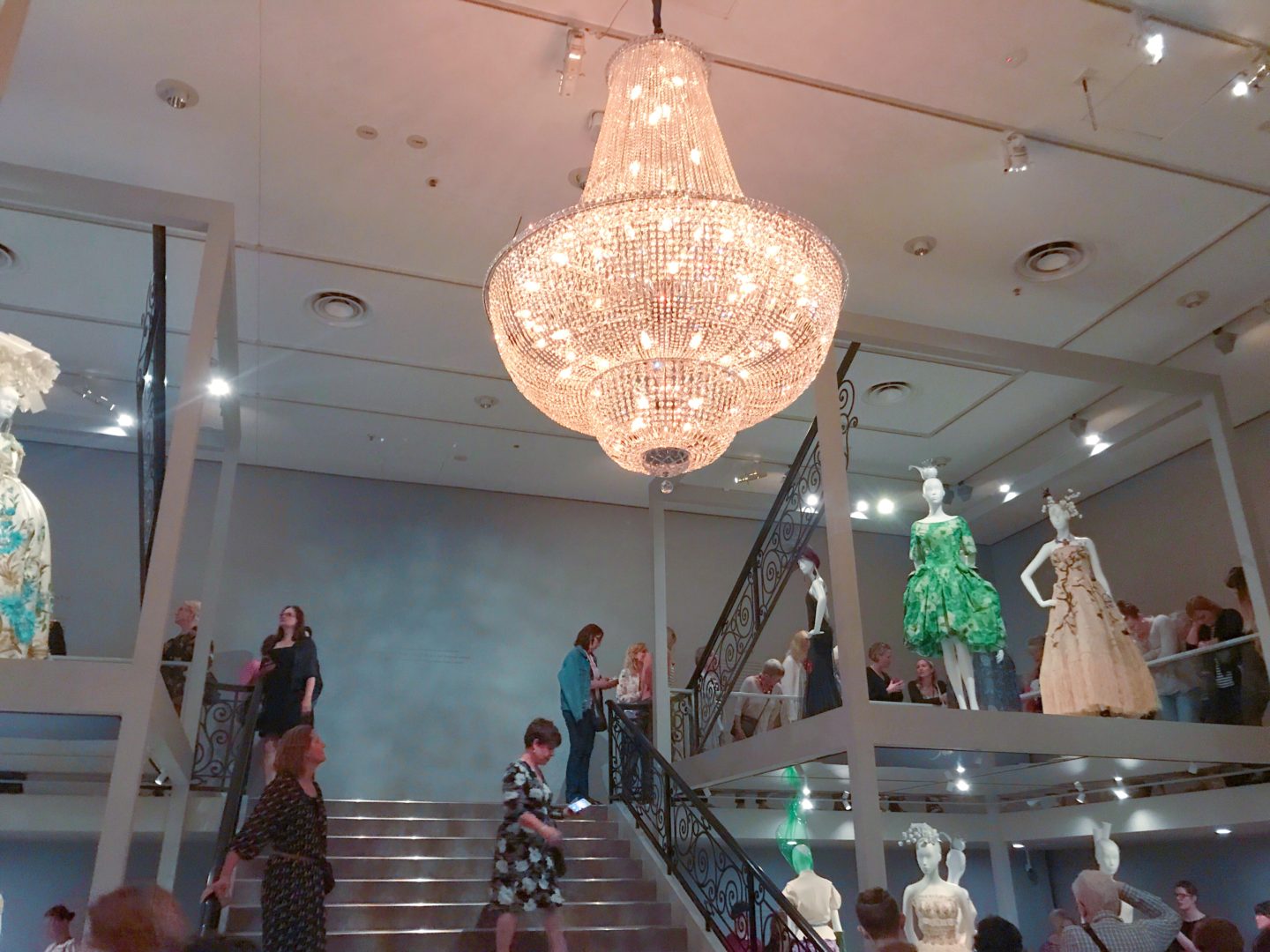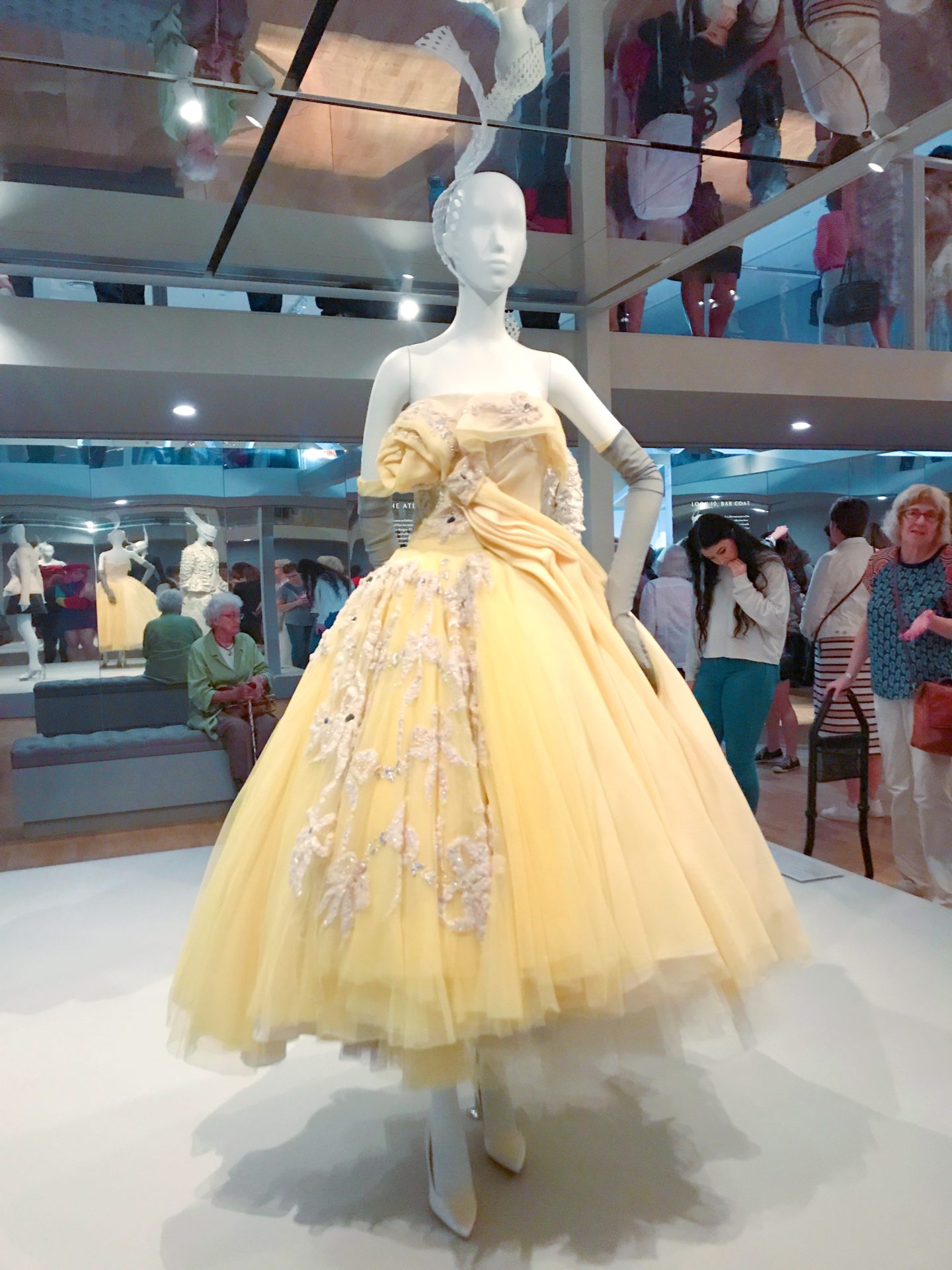 This dress reminded me of a lemon meringue… A very high fashion lemon meringue! 🙂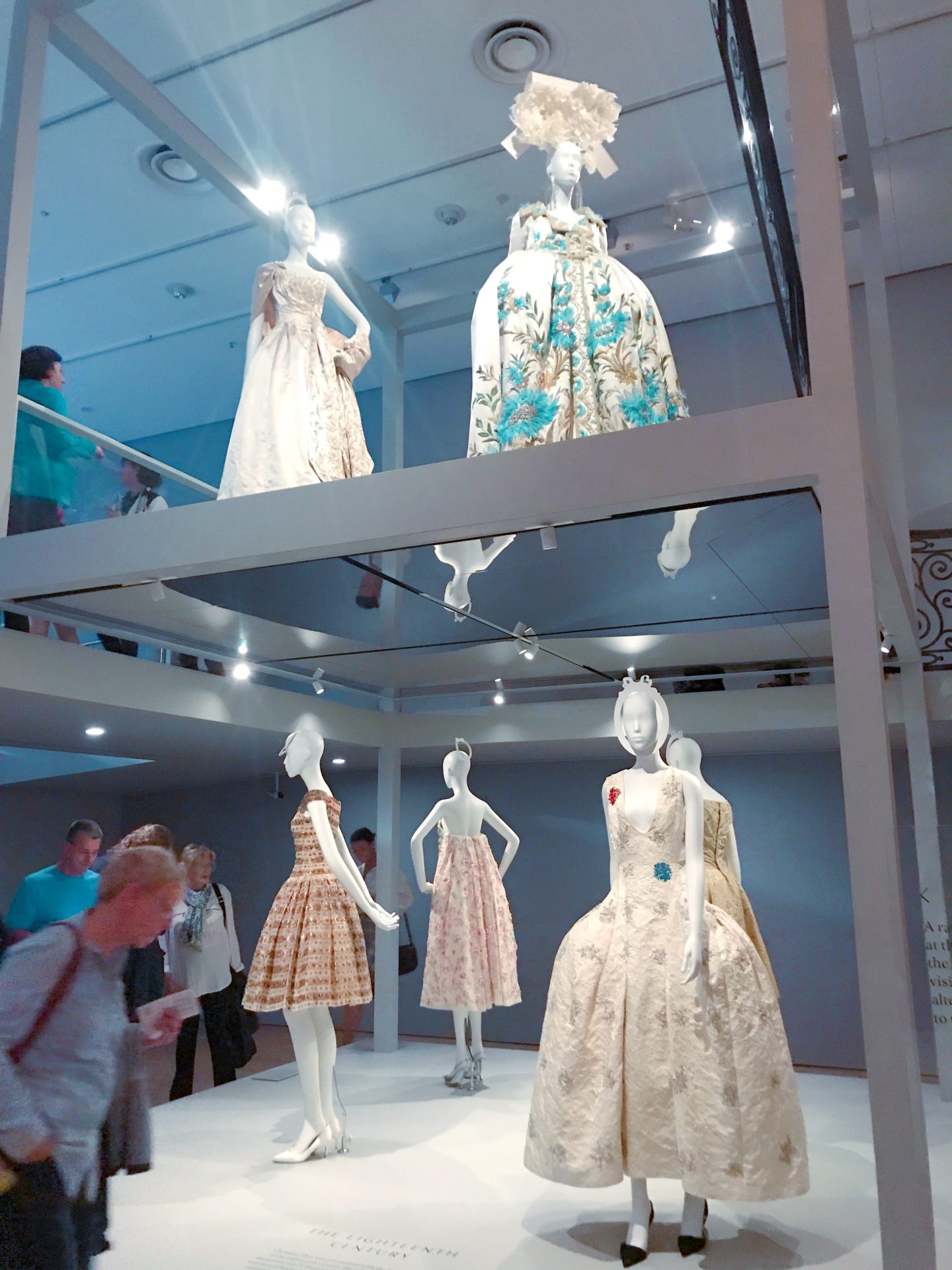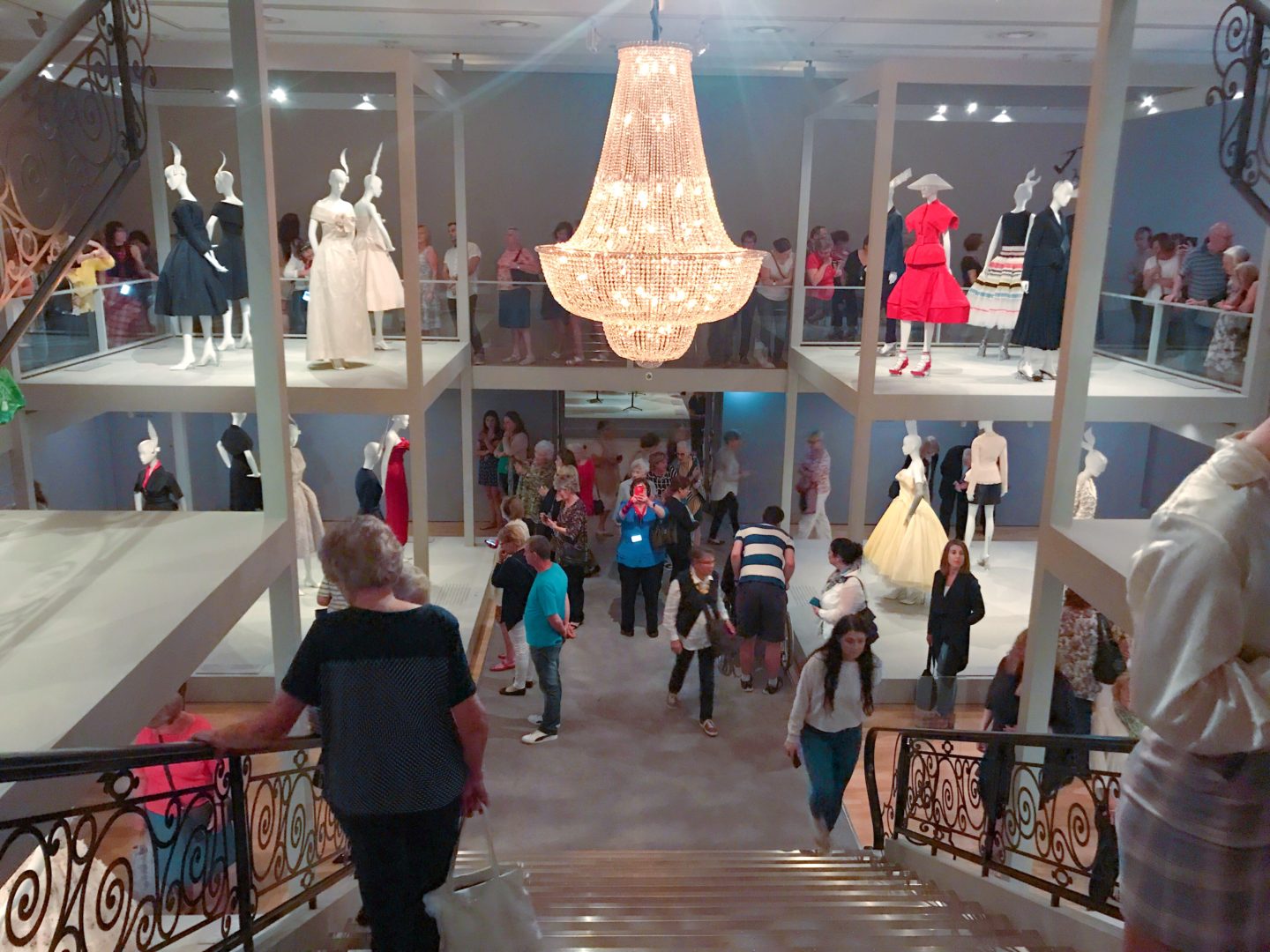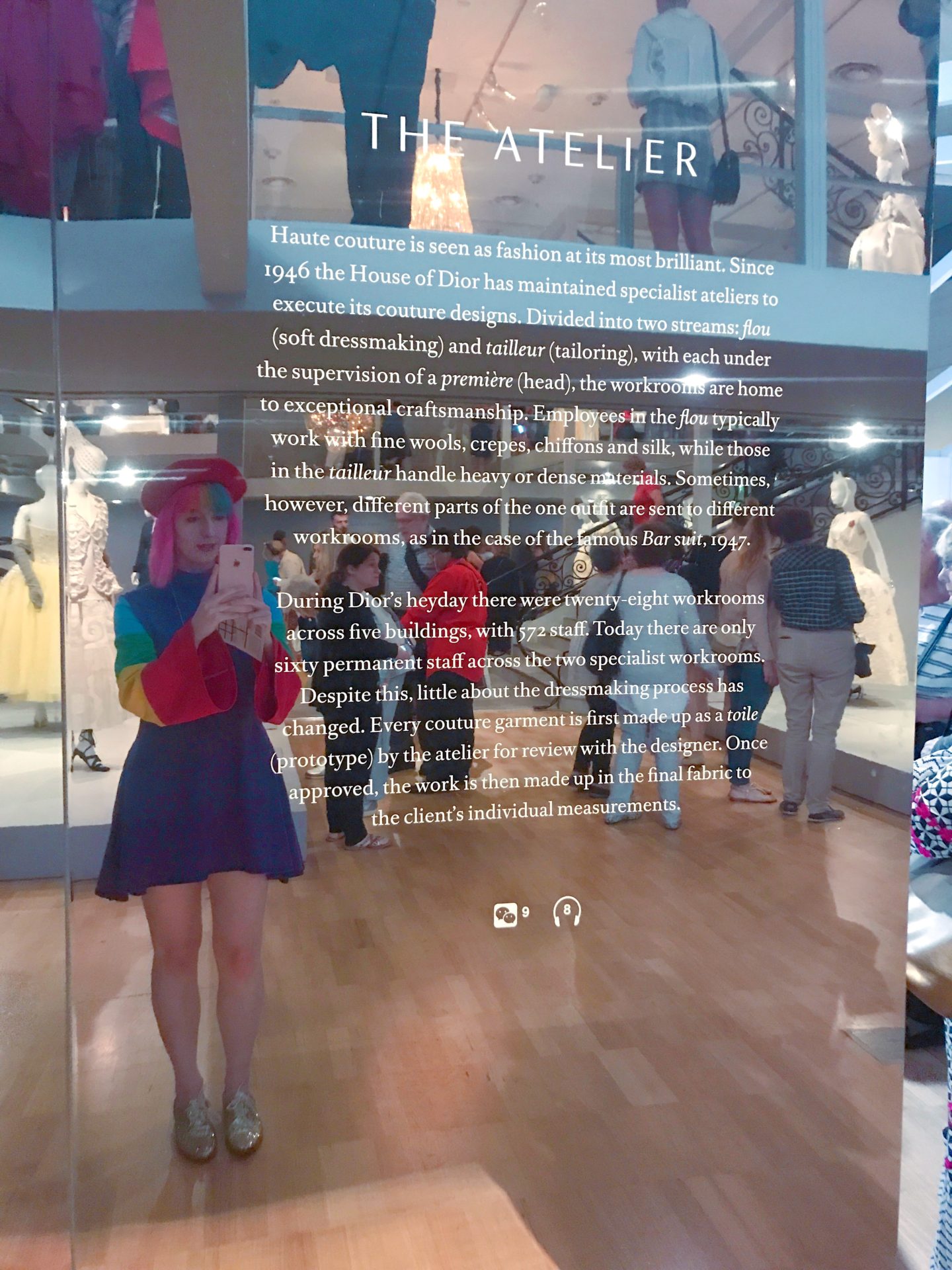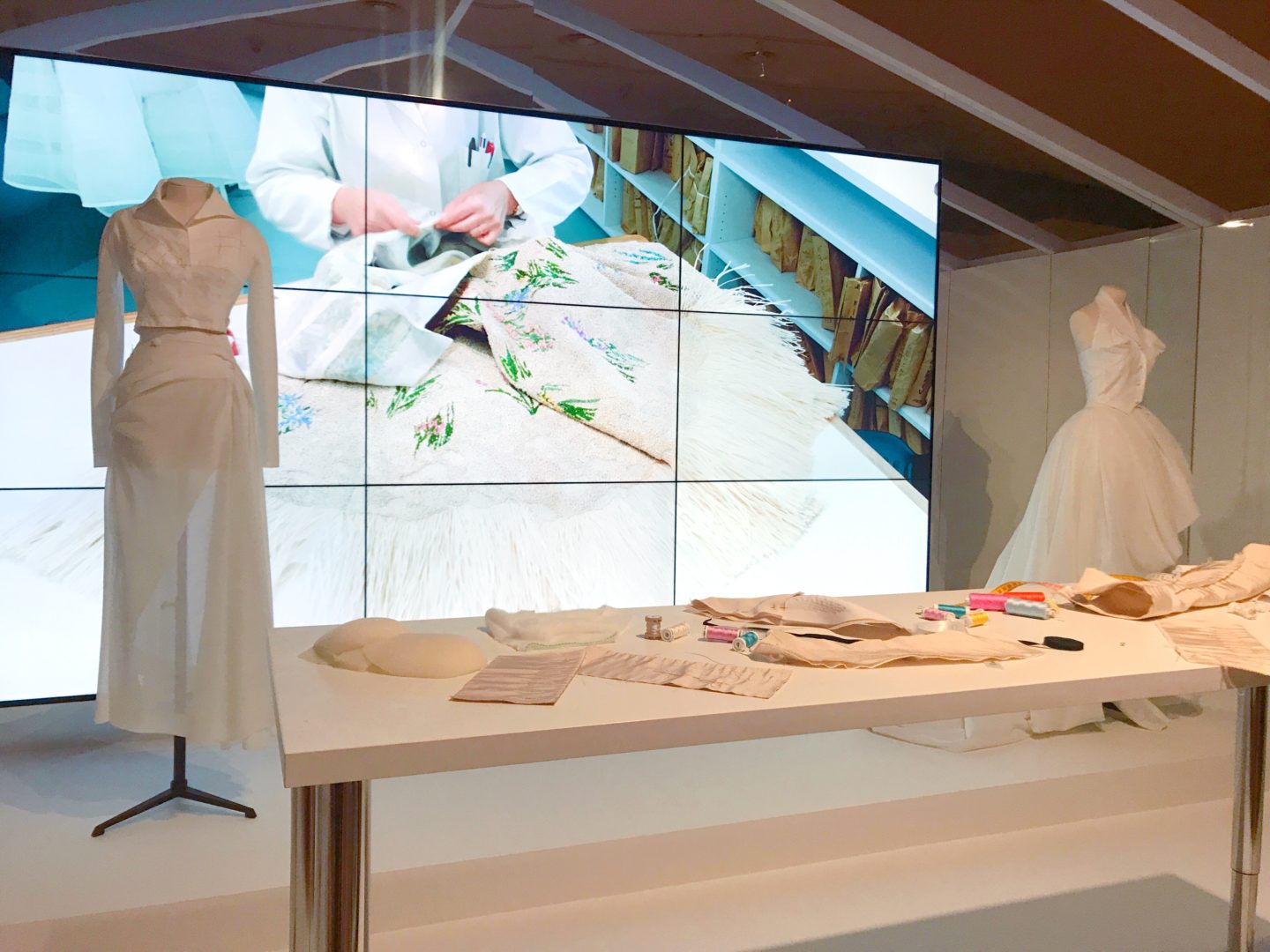 Seeing videos of the delicate hand-work that goes into Dior garments was so interesting! As a fashion designer, I love seeing process videos of what happens behind the scenes in the making of a garment, especially couture pieces like the ones in this exhibition!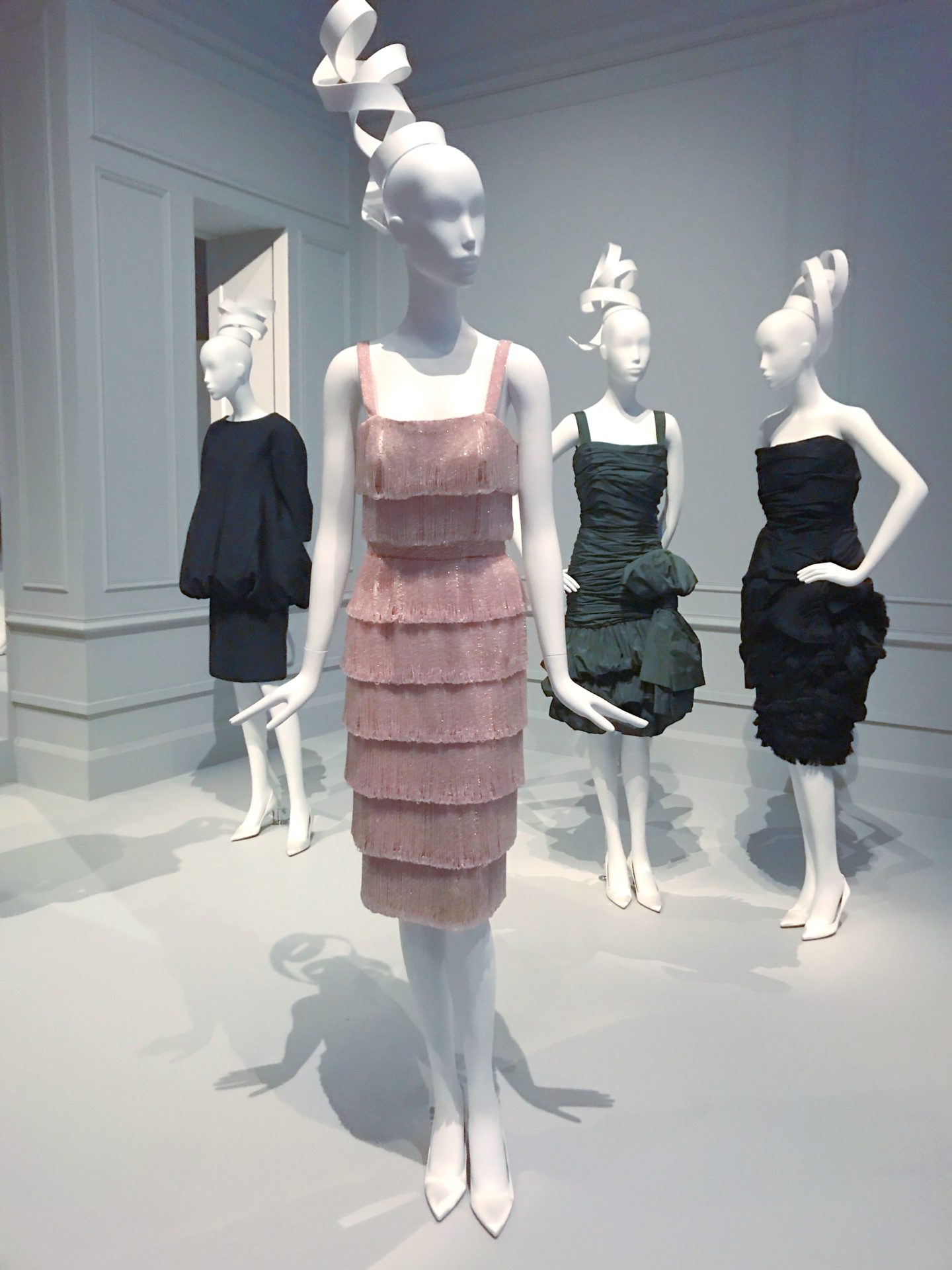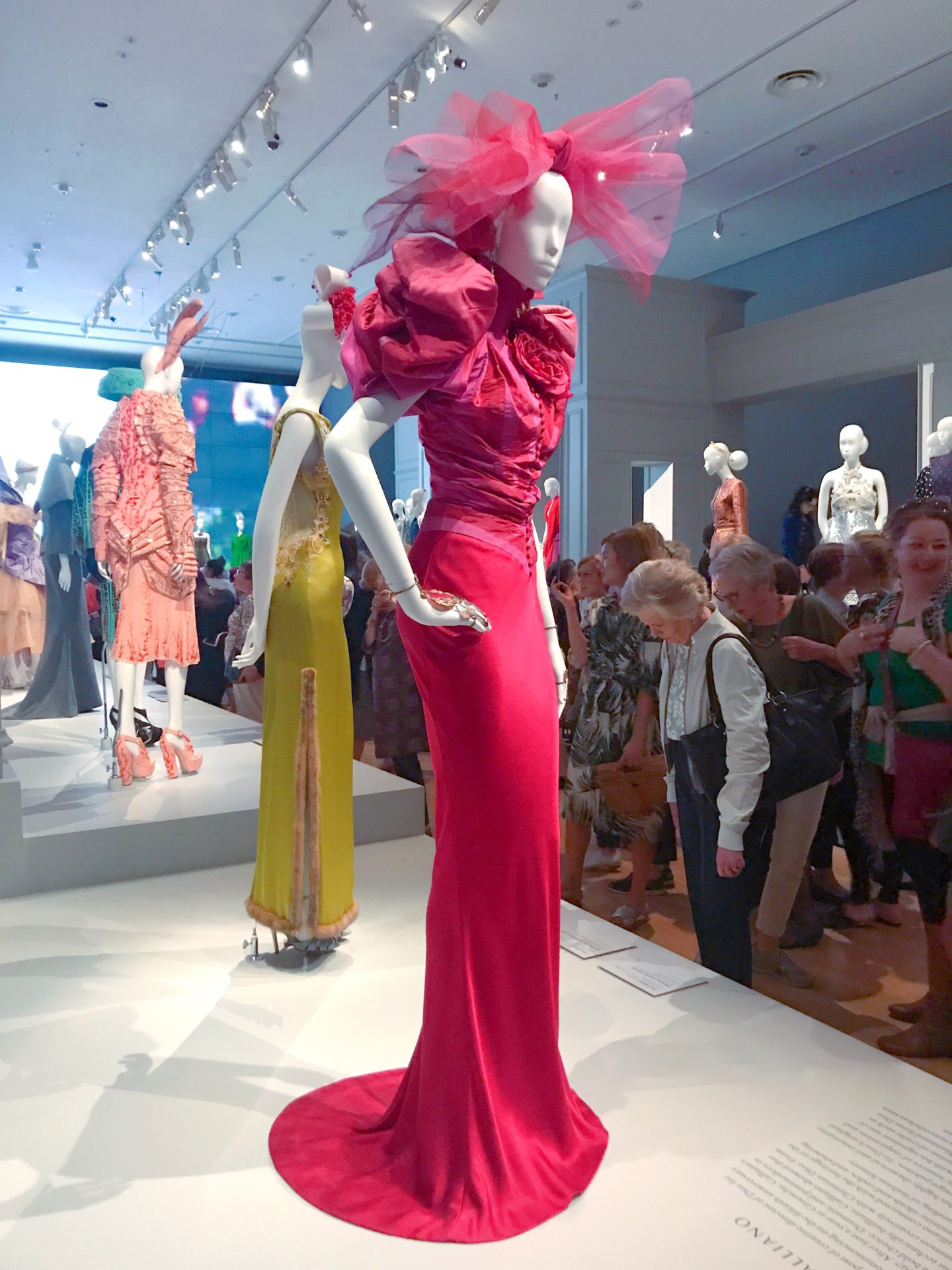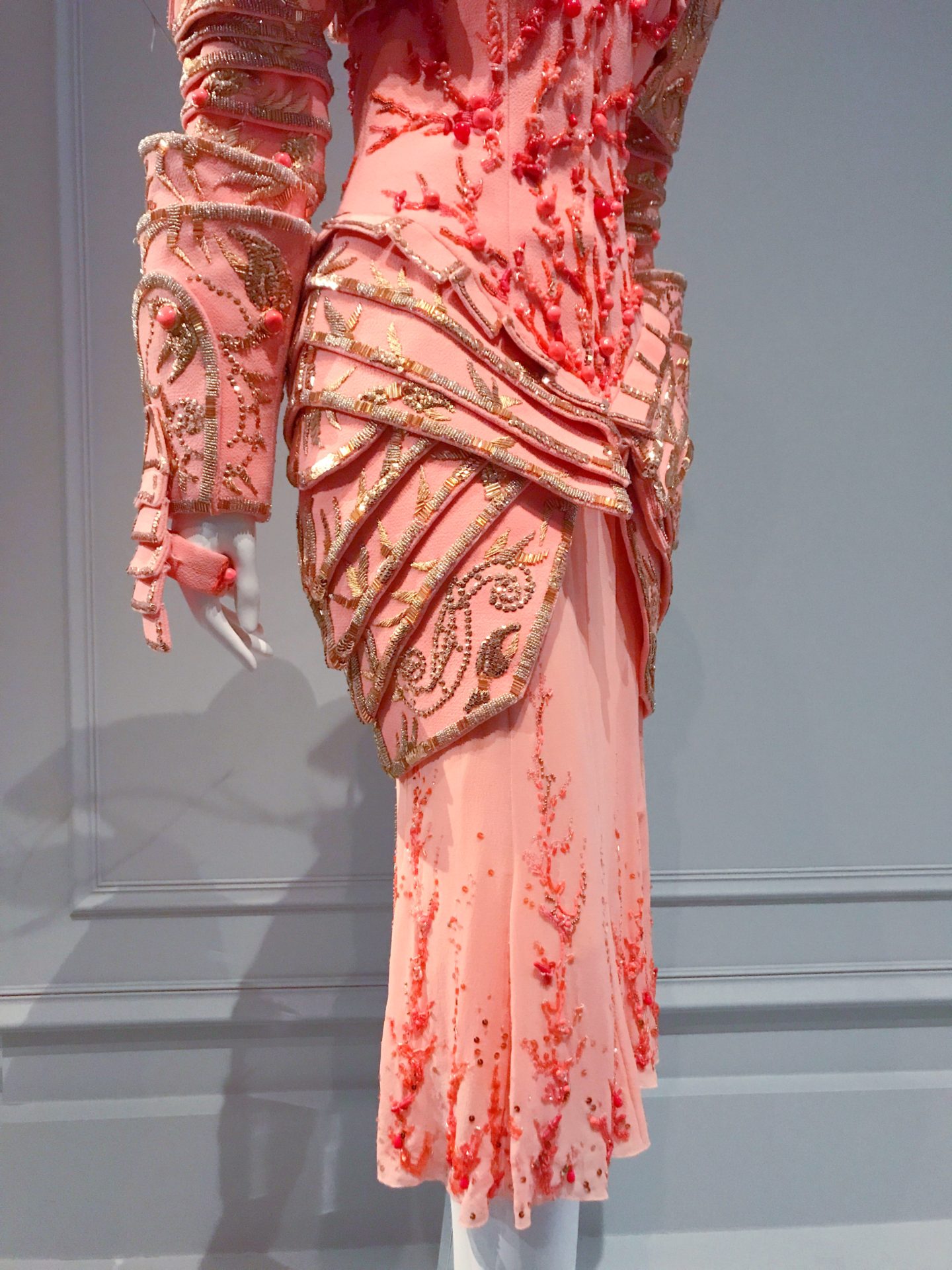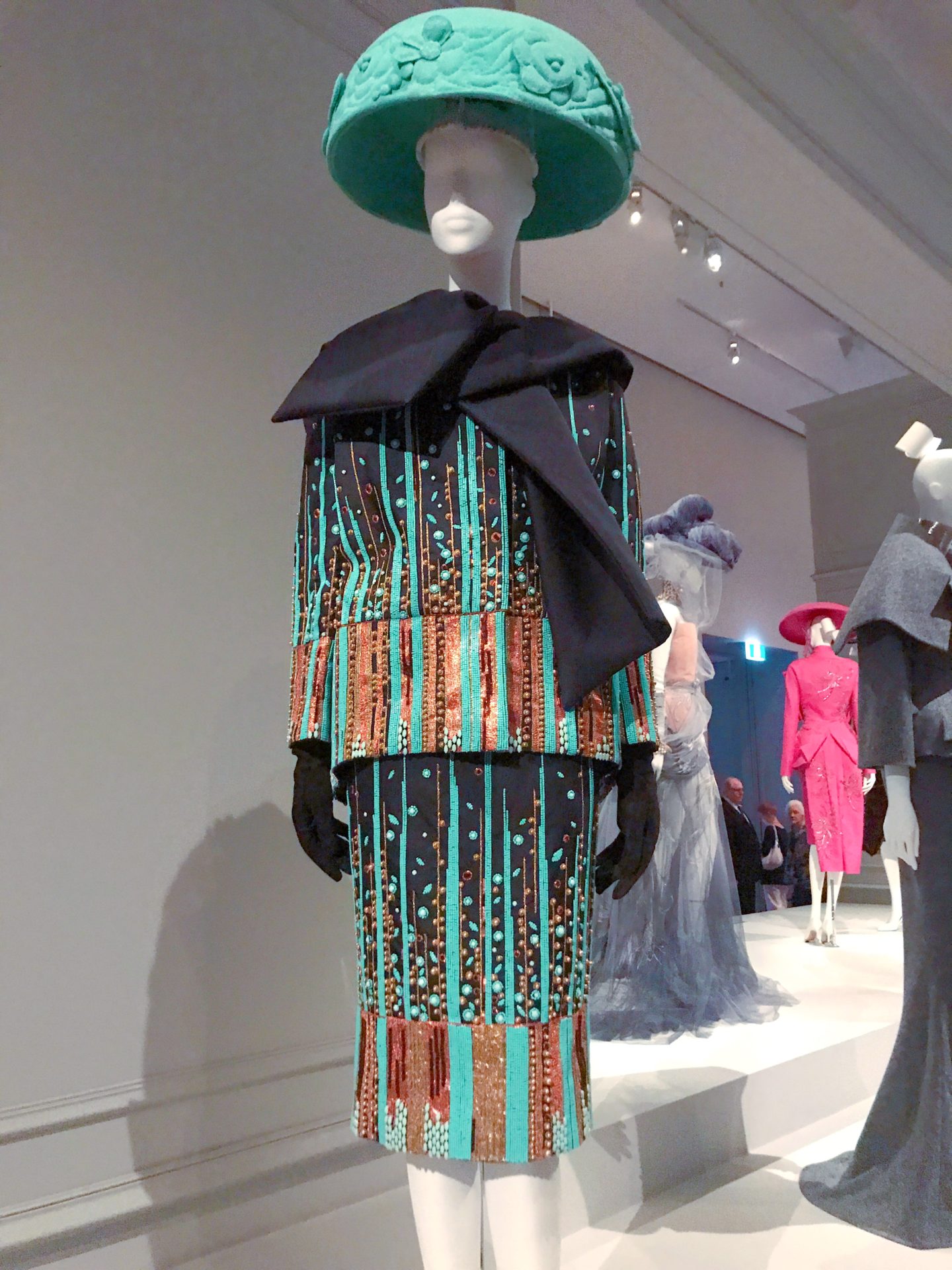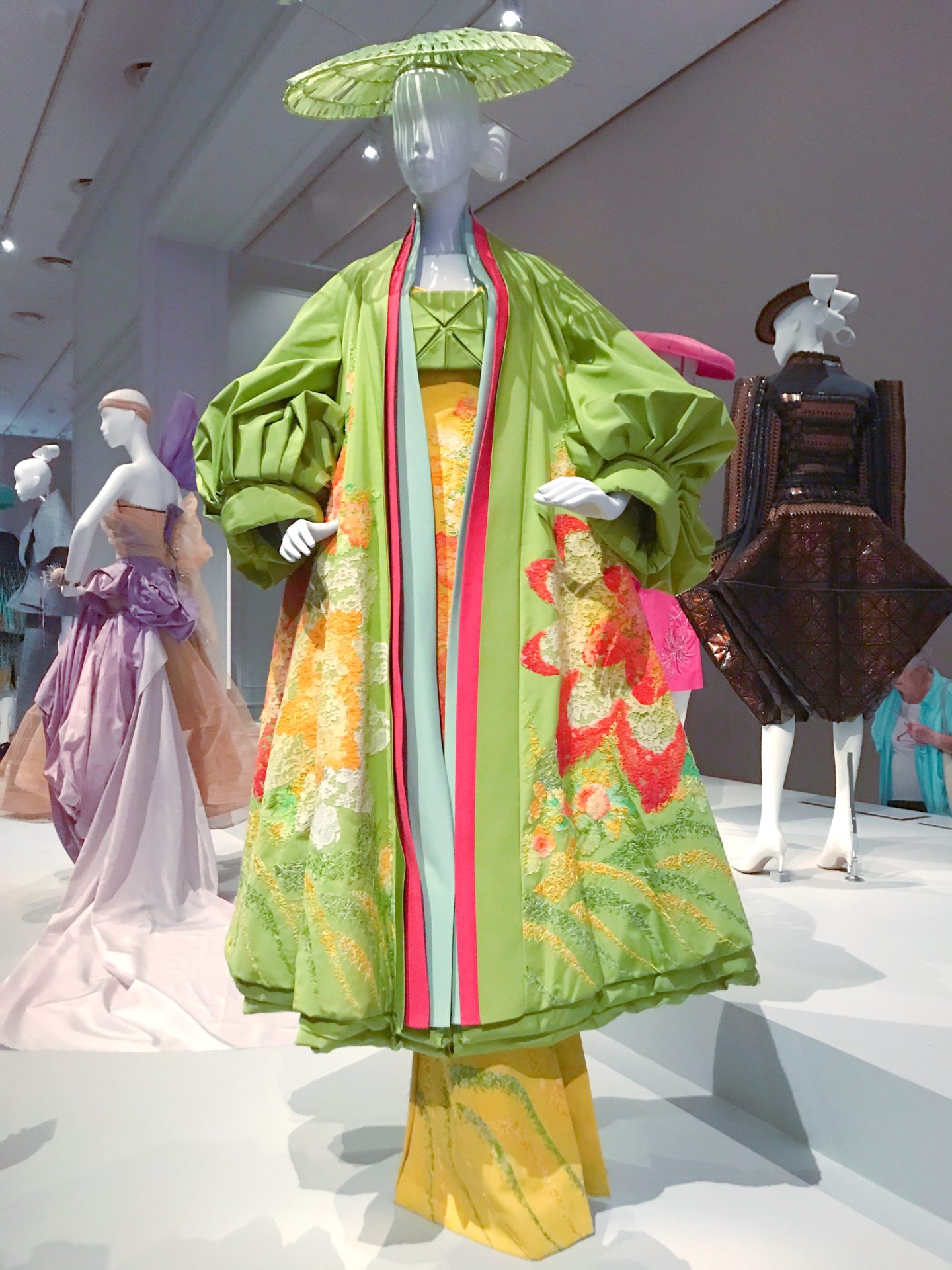 The stitching on this amazing piece was so eye-catching!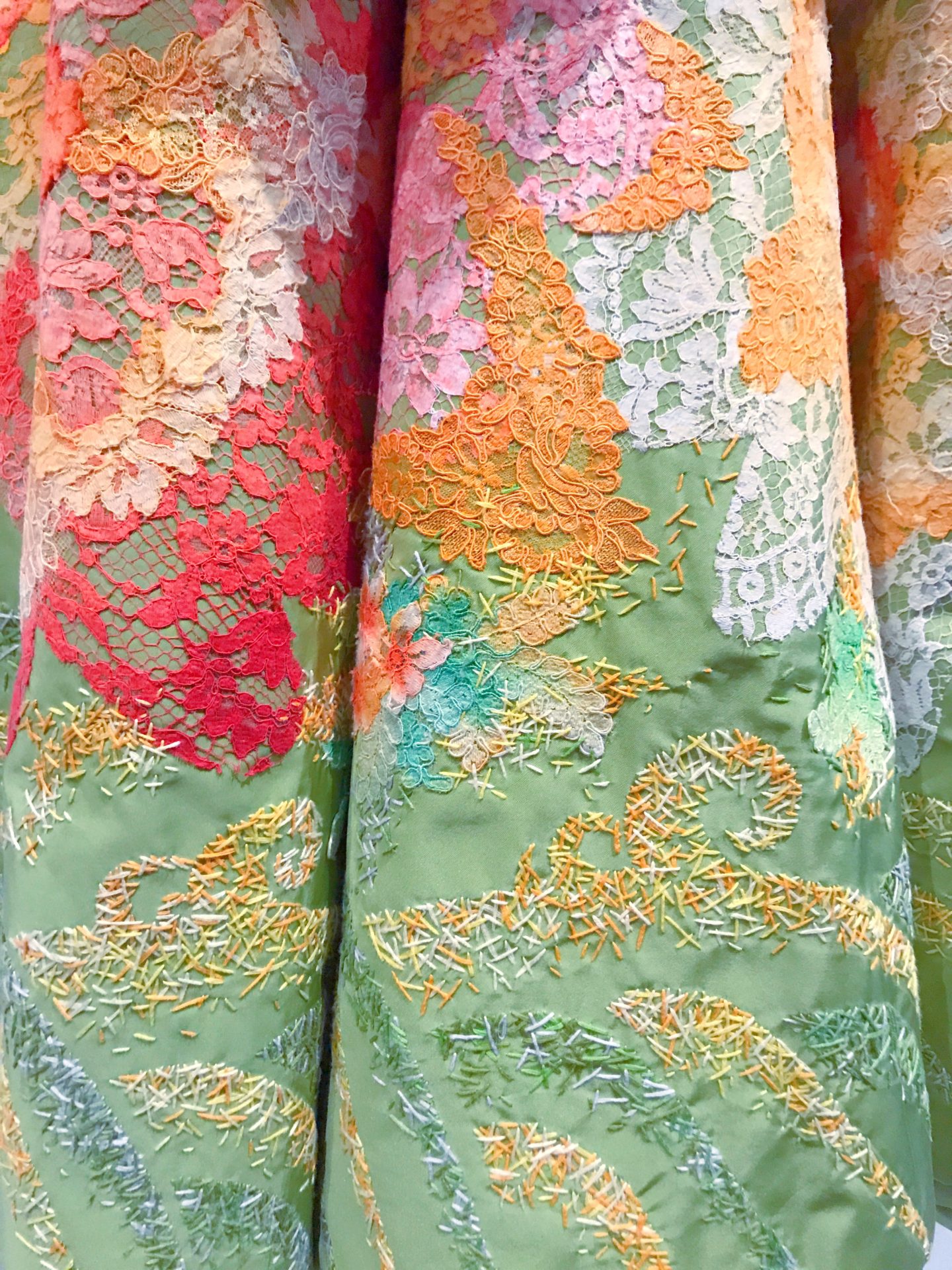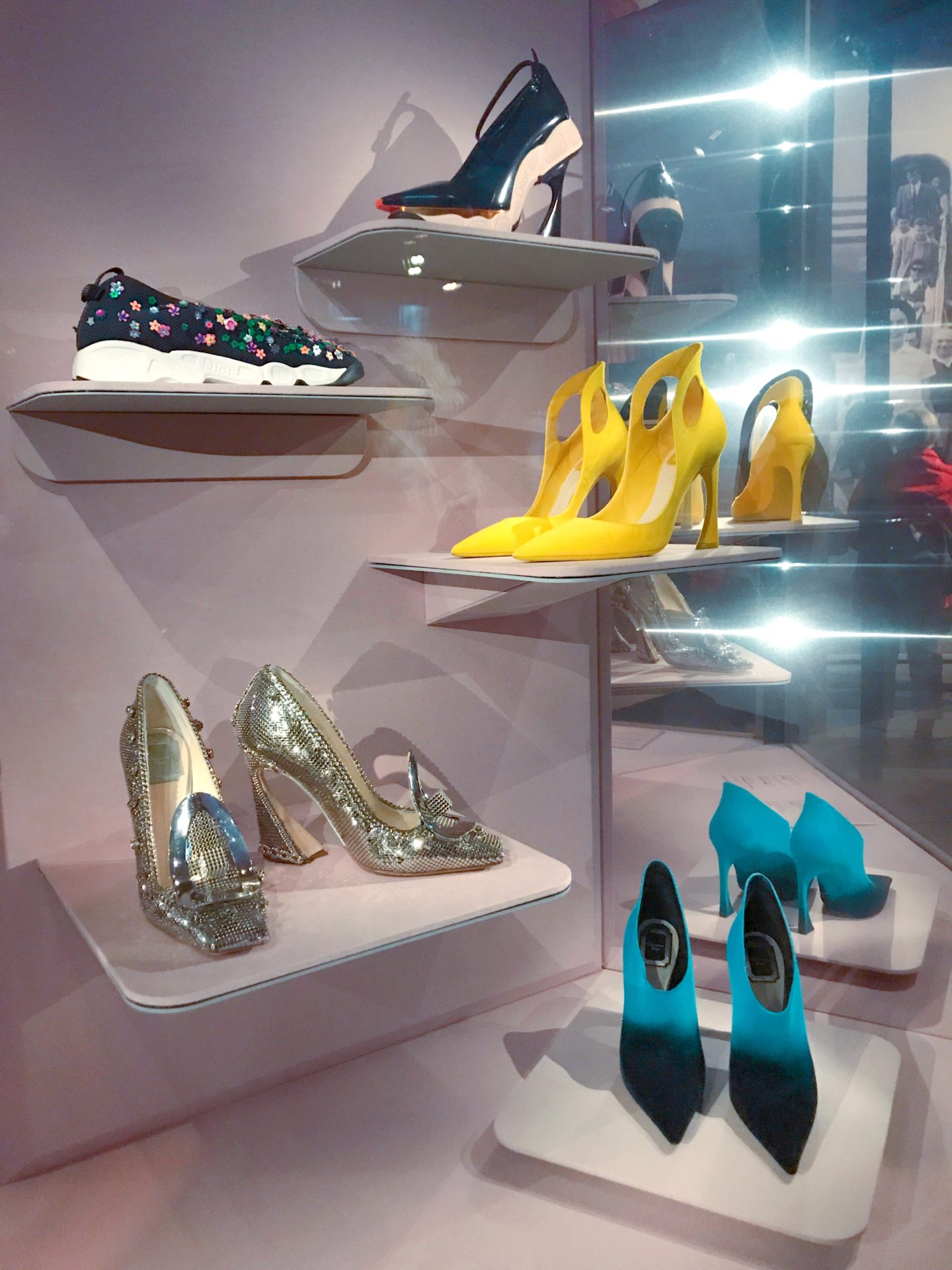 Those yellow shoes would be more than welcome to join my wardrobe… <3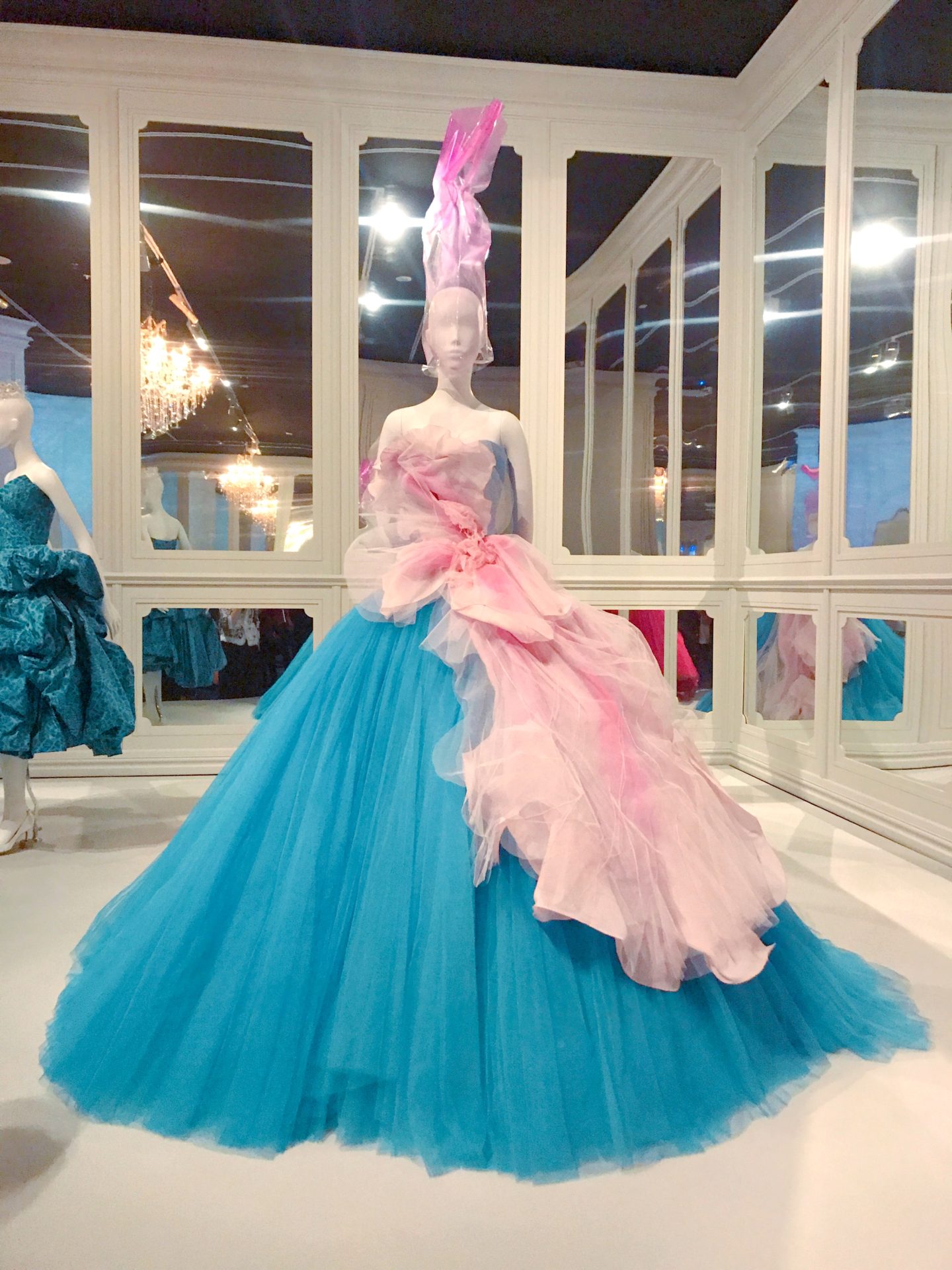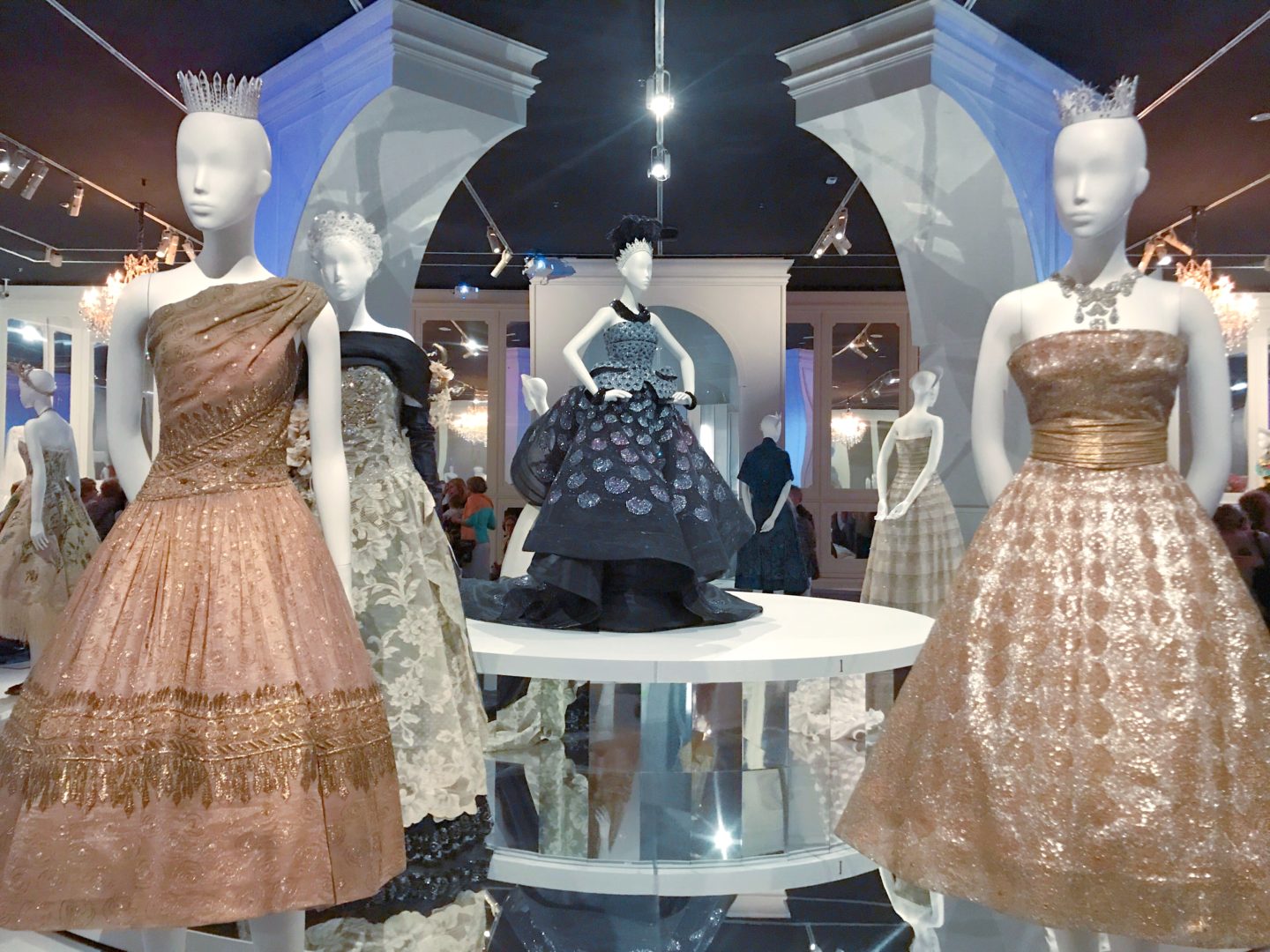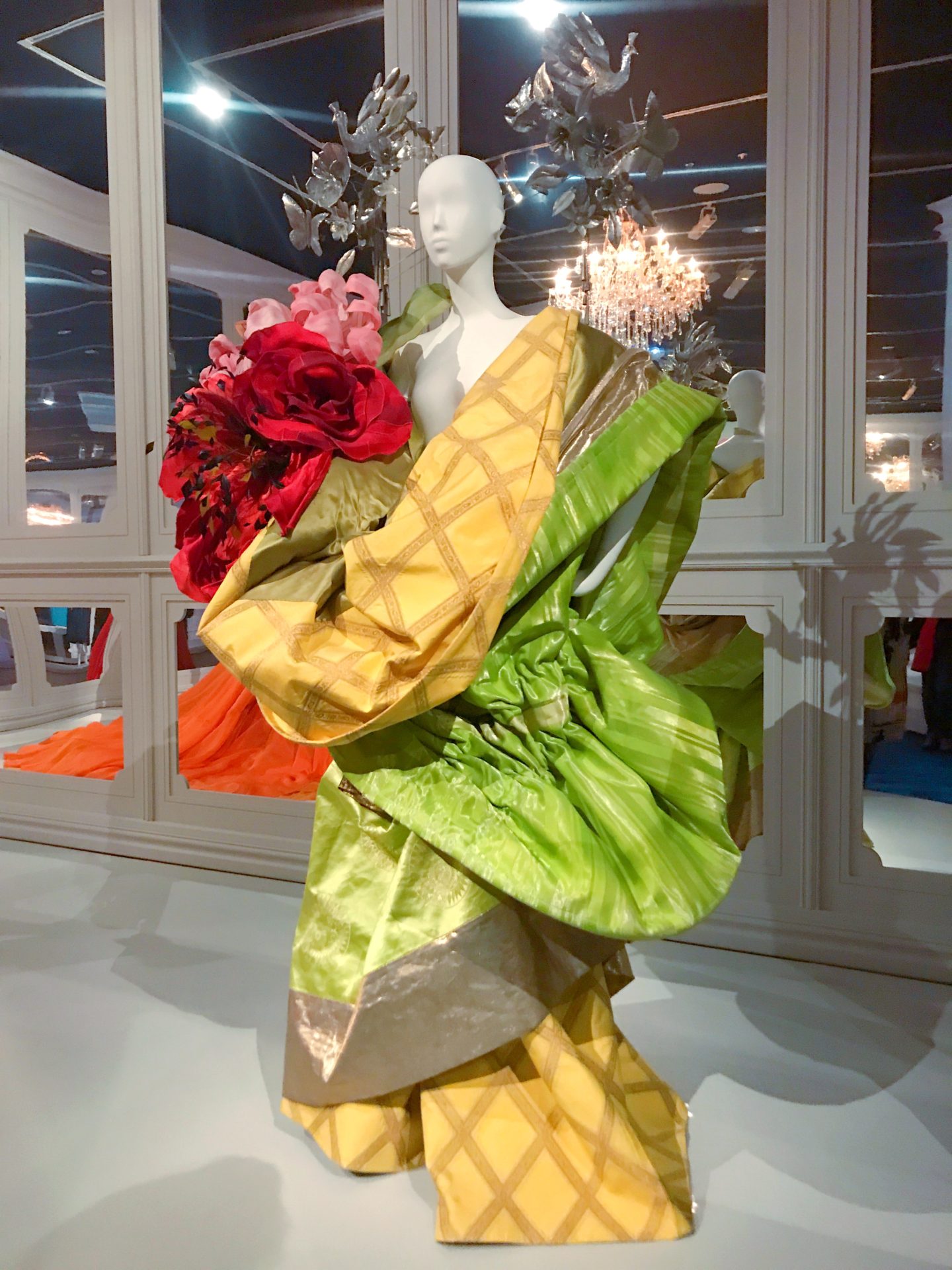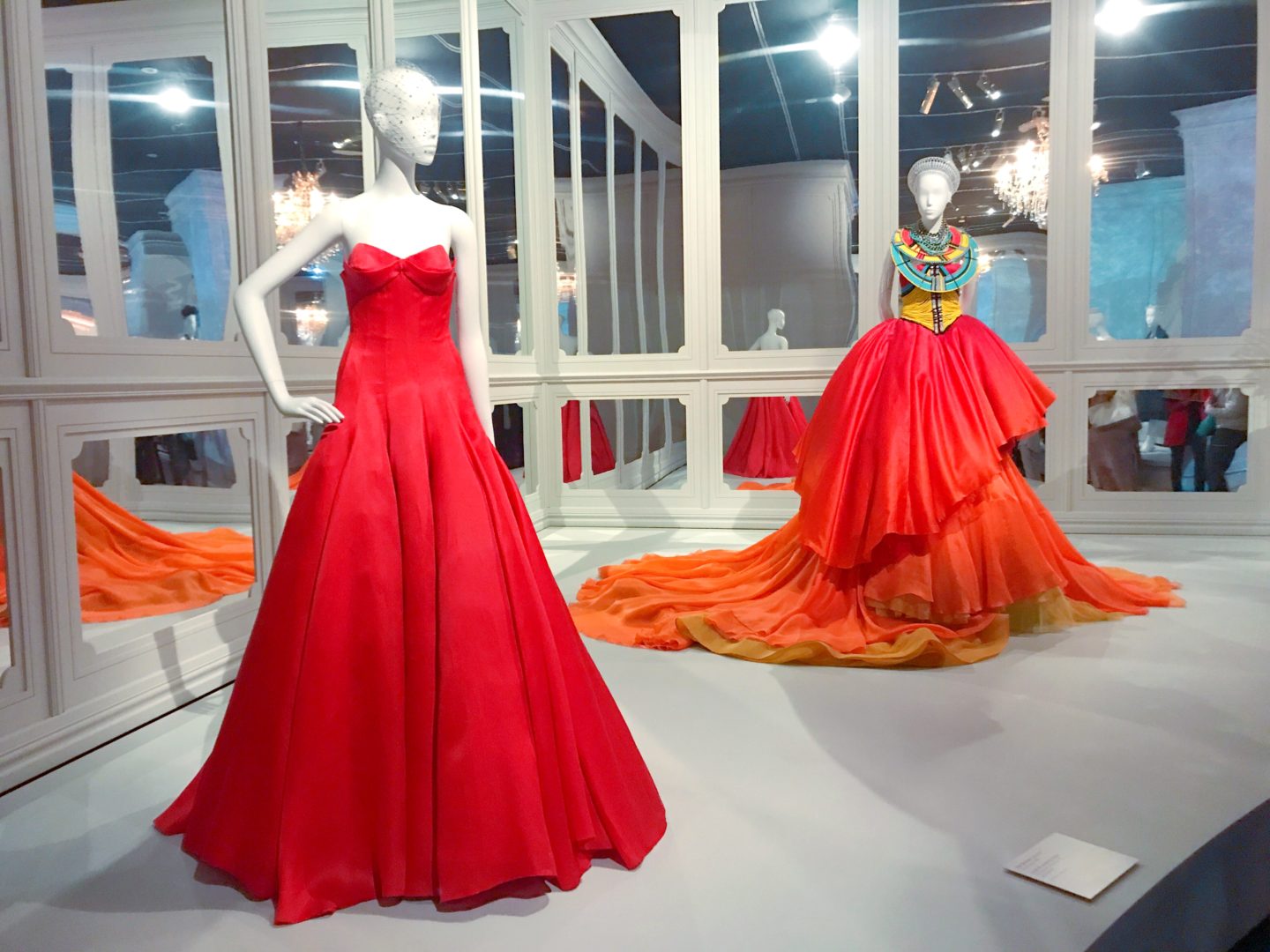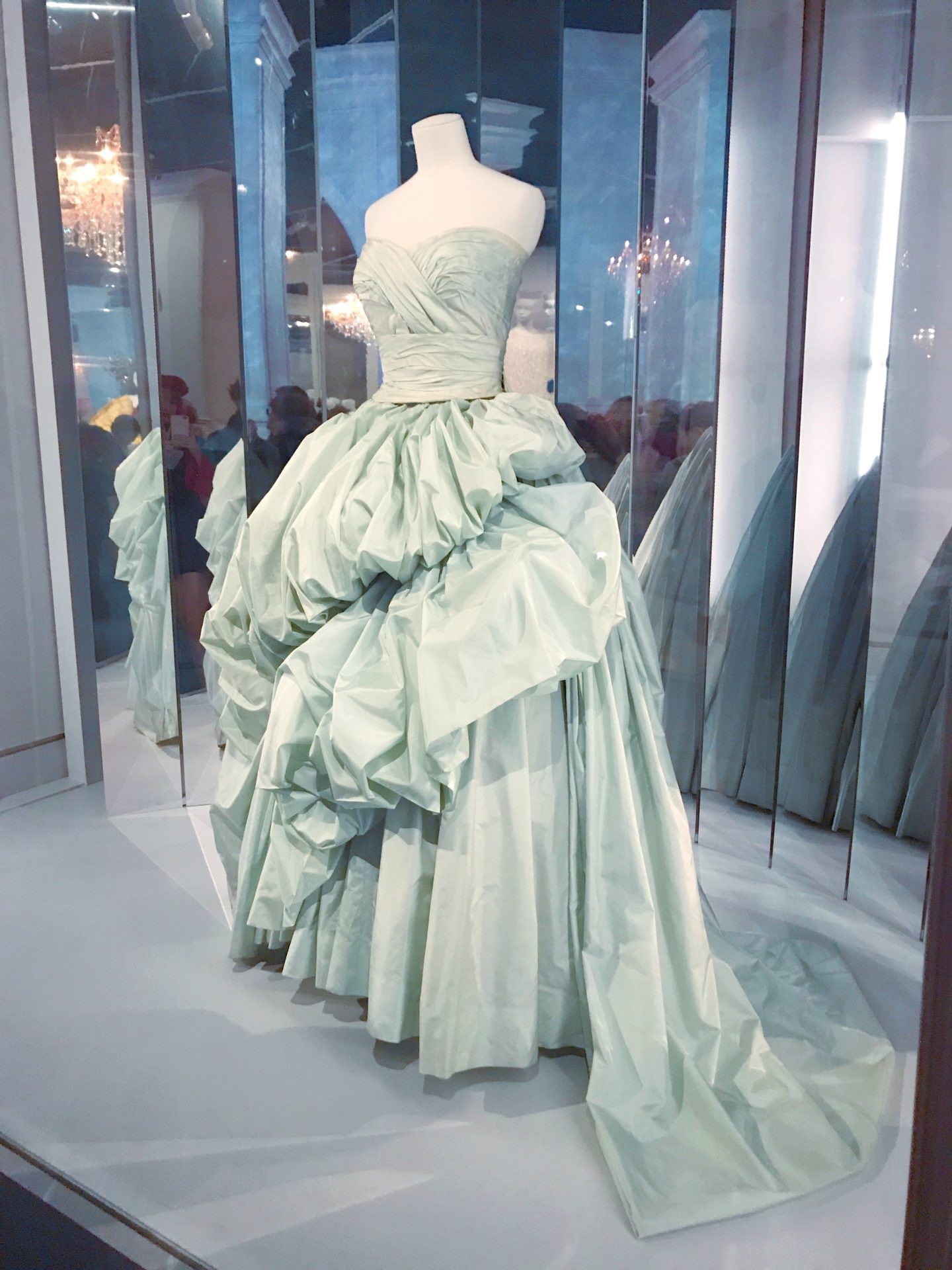 'The House of Dior' exhibition runs until 7th of November 2017, at the National Gallery of Victoria International gallery.
Pre-purchase tickets/read more details at www.ngv.vic.gov.au/exhibitions/the-house-of-dior