At long last, something I'd been keeping under wraps for months was revealed in August – I was one of the emerging fashion designers lucky enough to be chosen by a panel of judges to showcase my work as part of Telstra Perth Fashion Festivals 'New Generation' runway! I had been told this exciting new back in April, but of course had to keep it top secret until the TPFF program launch later in the year… Boy oh boy was I glad when it was finally out in the open, as at last I didn't have to act all vague and mysterious when I was asked what my fashion-design-related plans for the year were!!
This show was something I had been really hoping I would get selected for – It provides a great platform for designers who are just starting their own label to show their work, and I LOVE the hustle and bustle of being involved in runway shows! The 'New Generation' showcase took place recently on the 14th of September, and although a few weeks have now passed I'm still totally buzzing with post-show excitement (especially while looking back over the photos and video below!) 🙂
The collection I presented for my soon-to-be-launched label P'JUNK was a exploration of ideas around the concept of 'youth':
"
'Over The Rainbow' is an exploration of the nostalgia and ephemeral nature of youth. Whimsical textures, sickly sweet colours, and playful silhouettes invoke memories of being young and carefree…And present the question, does the vibrant spirit of 'youth' really have to leave us as we grow older? This debut collection of artisanal garments from P'JUNK, the newly formed label by Perth designer Kate Hannah, sees the youthful, vibrant world of P'JUNK bought to life on the TPFF runway and made available to own and treasure.
"
I was so pleased with how my handmade creations looked up on the runway! My main focus with my label is sustainability, so the overwhelming majority of textiles used to make my pieces are recycled and second hand sourced… I'm a regular customer at all the thrift shops near where I live in my quest to source materials, haha! My fashion studio at home where I work is bursting with secondhand jeans (in a rainbow of colours!), vibrant secondhand t-shirts, mountains of wool sourced new and secondhand, and loads of other secondhand bits and pieces that I stumble across and can picture being used in a new way. Perhaps I'll make a video giving you all a tour of it sometime! 🙂
One awesome thing about being involved in Telstra Perth Fashion Festival as a designer is the great media material that is released post-show! Here is a video that I absolutely love shot by Apertunity that shows some of the action backstage and on the runway (keep an eye out as I make a sneaky appearance in it too! ;P)
Here are images of each look in detail as they came down the runway, captured by photographer Stefan Gossati. Which outfit is your favourite?: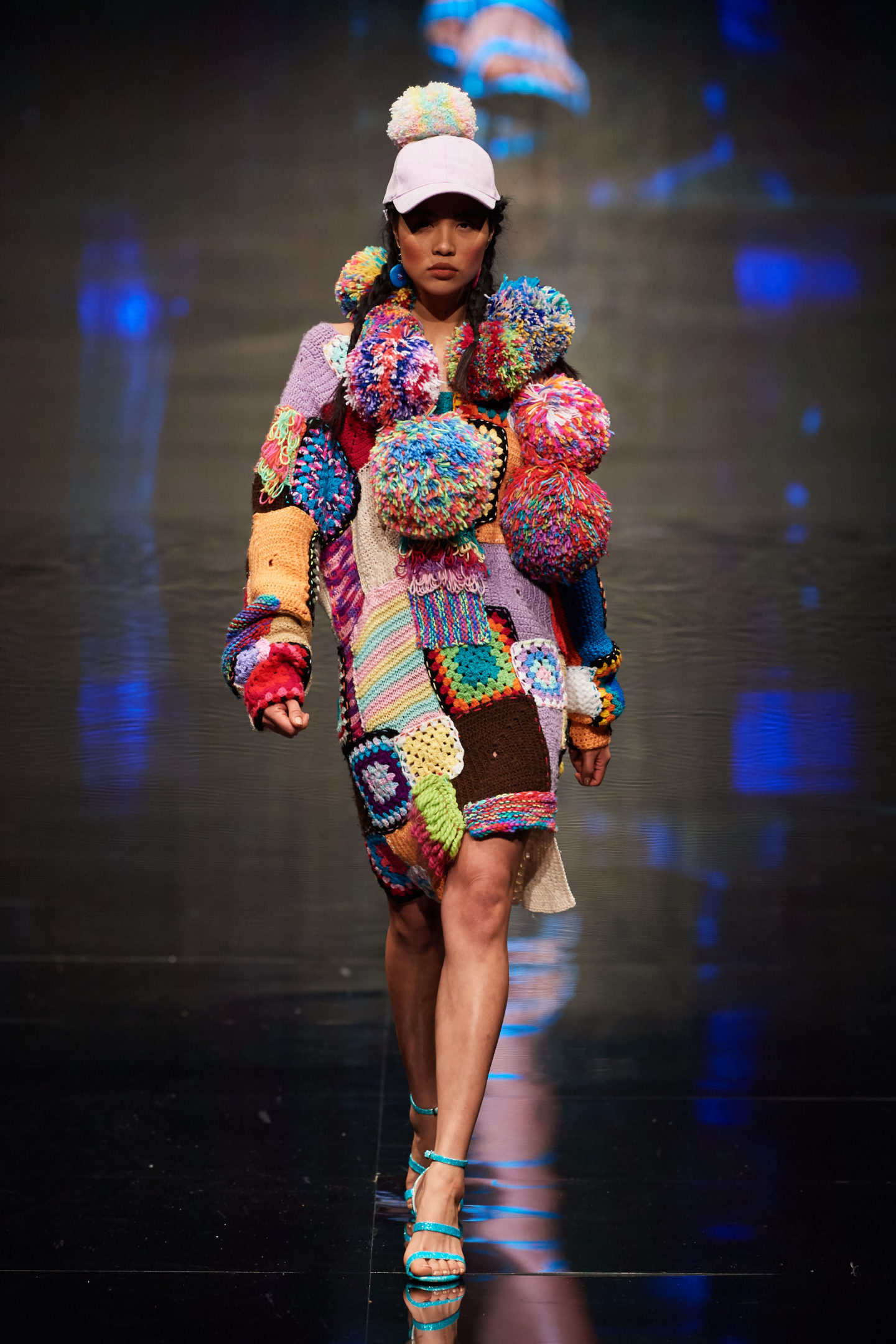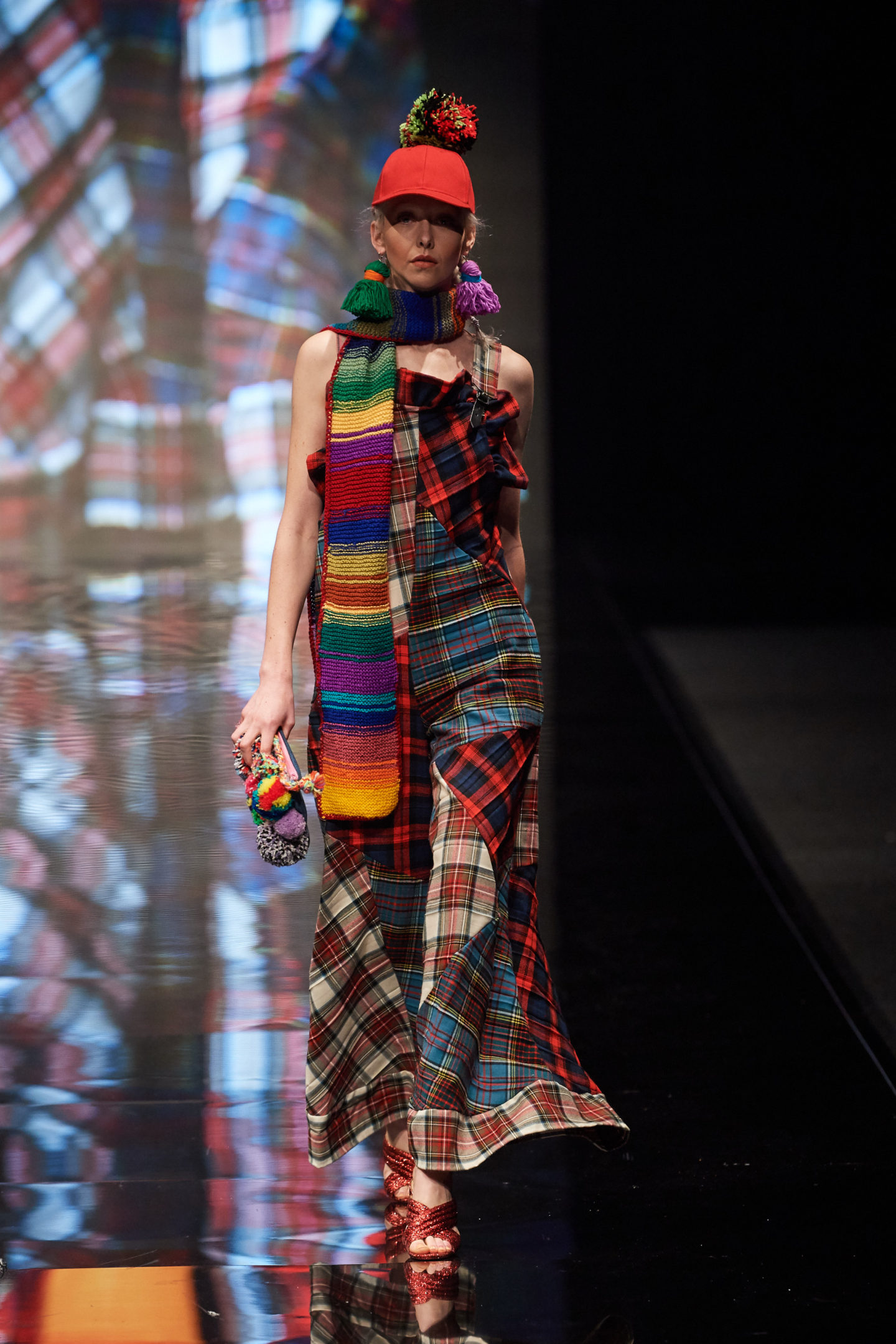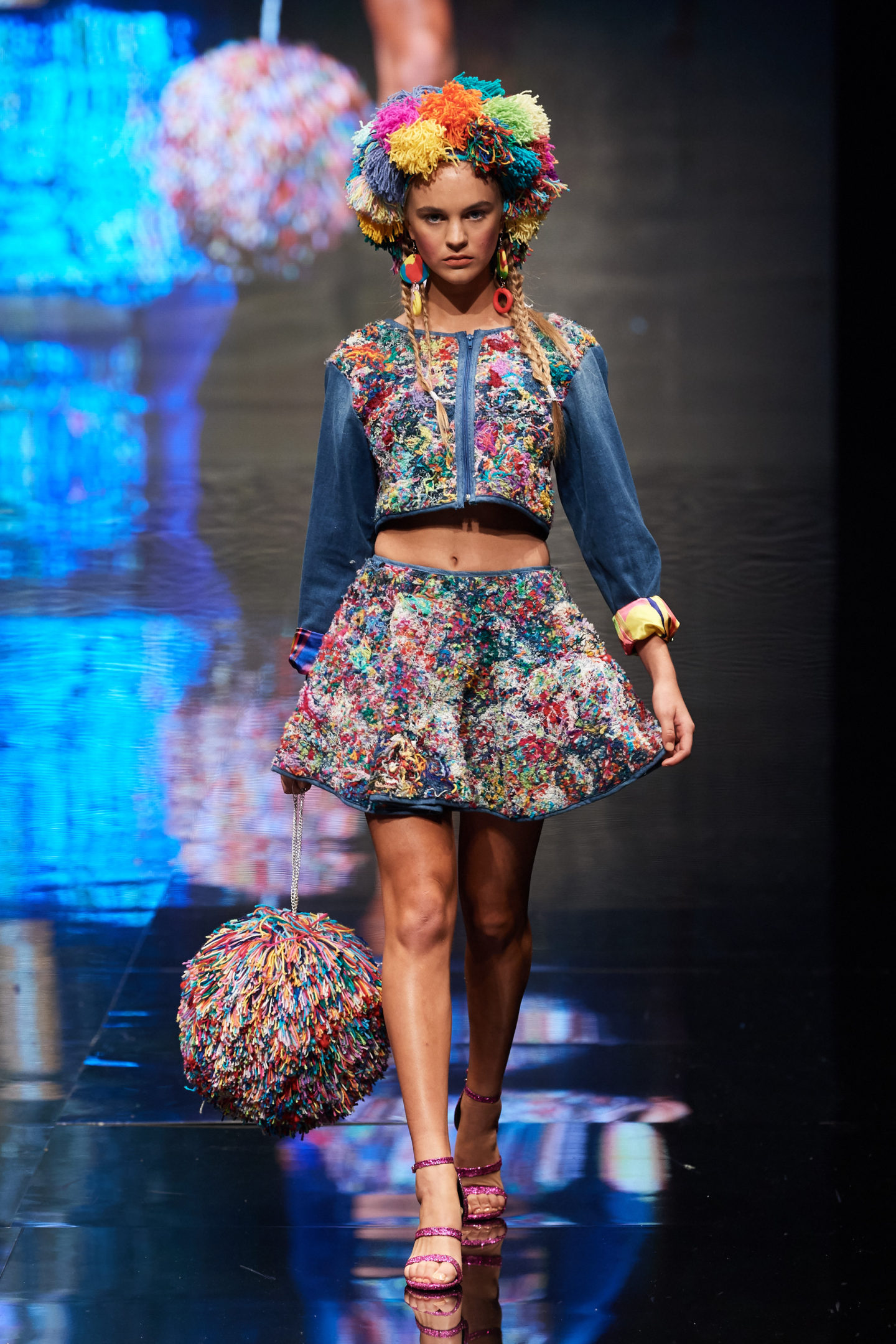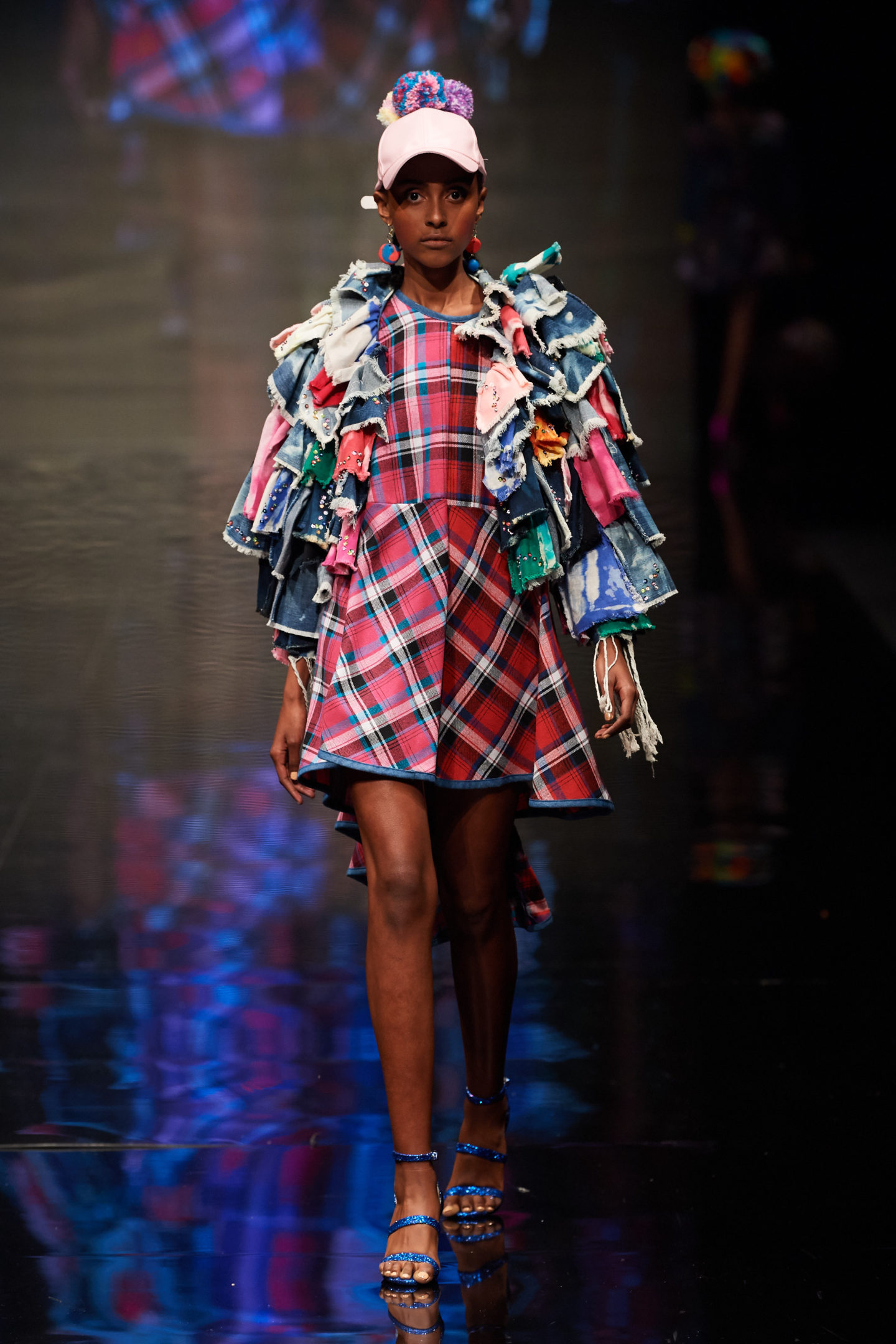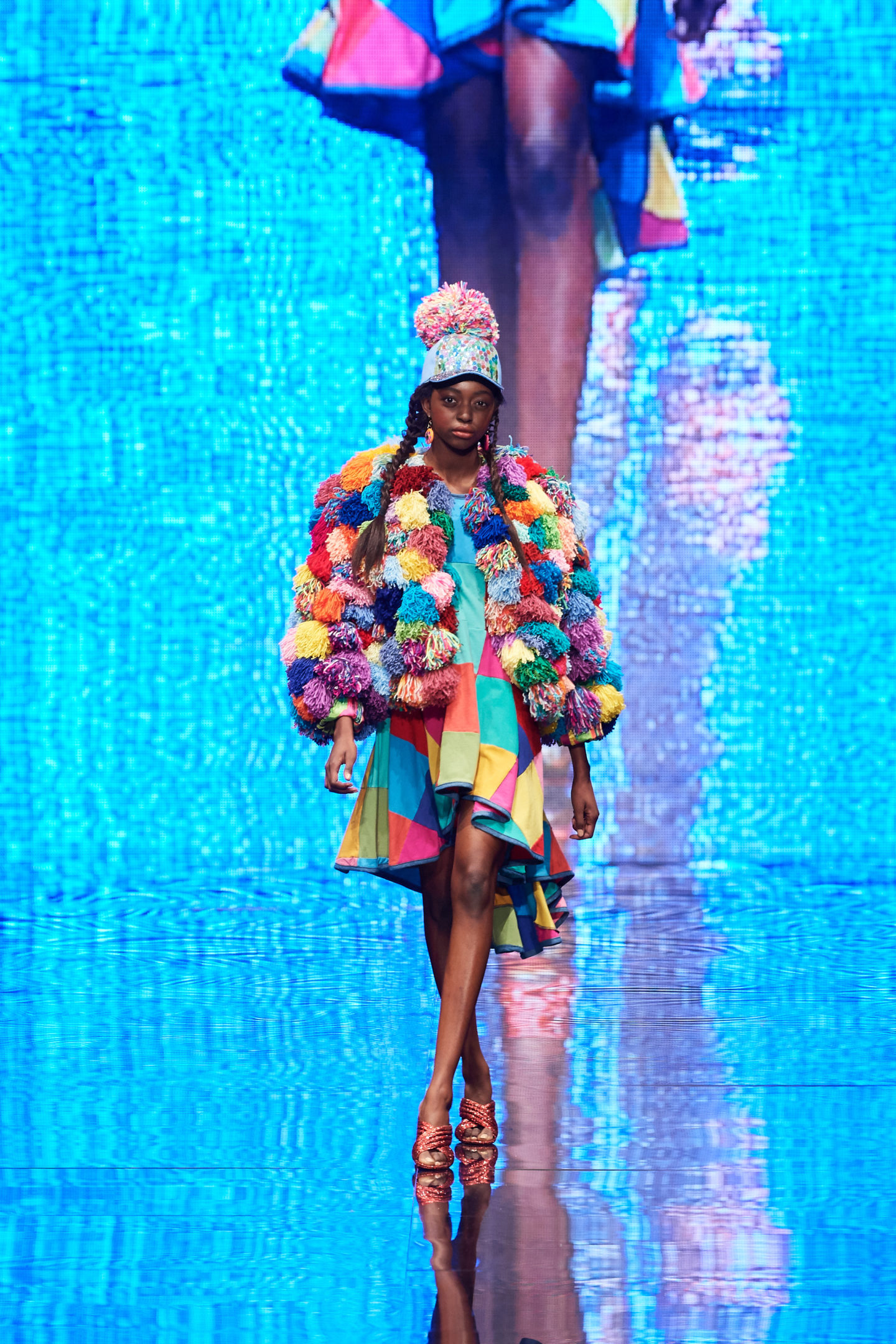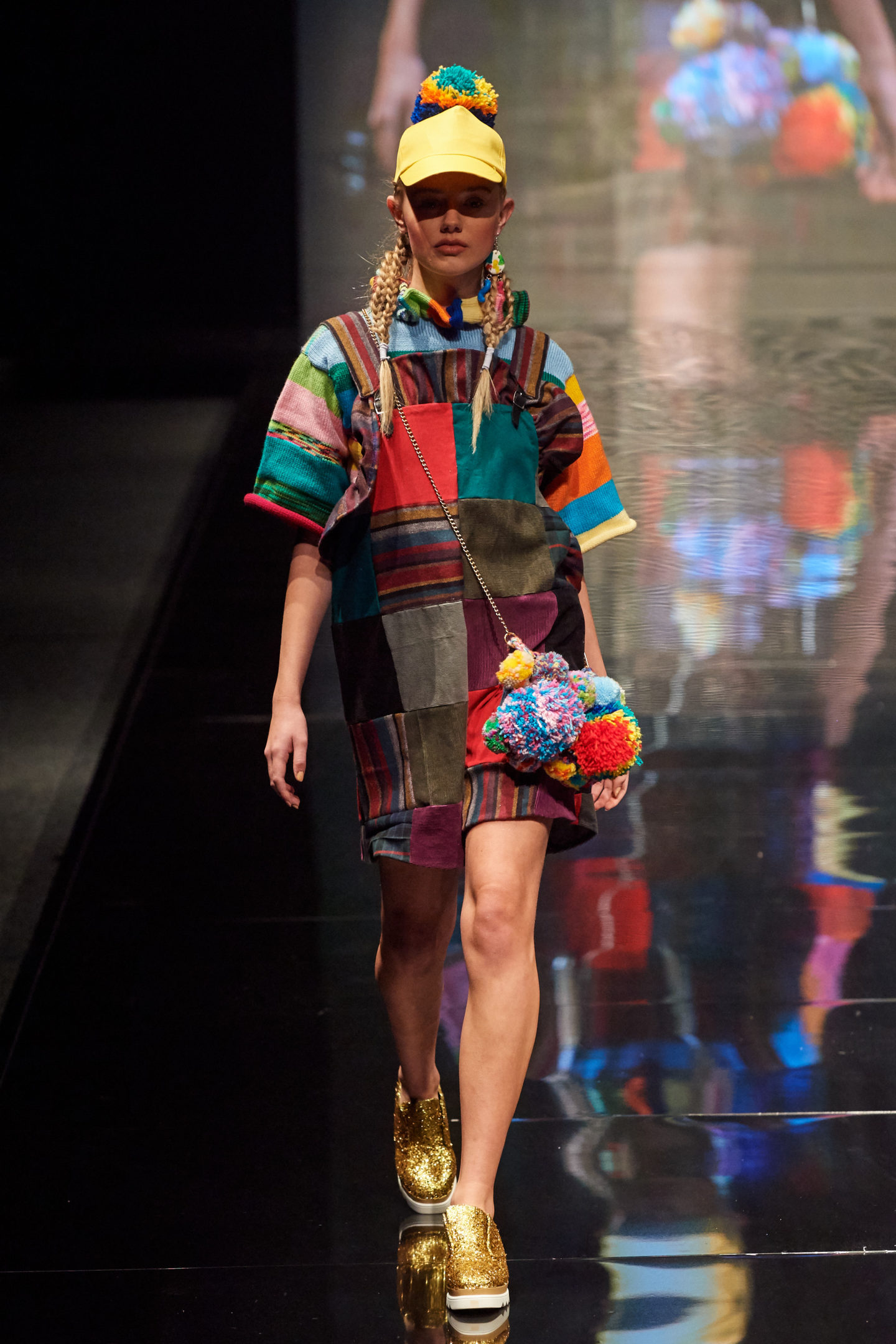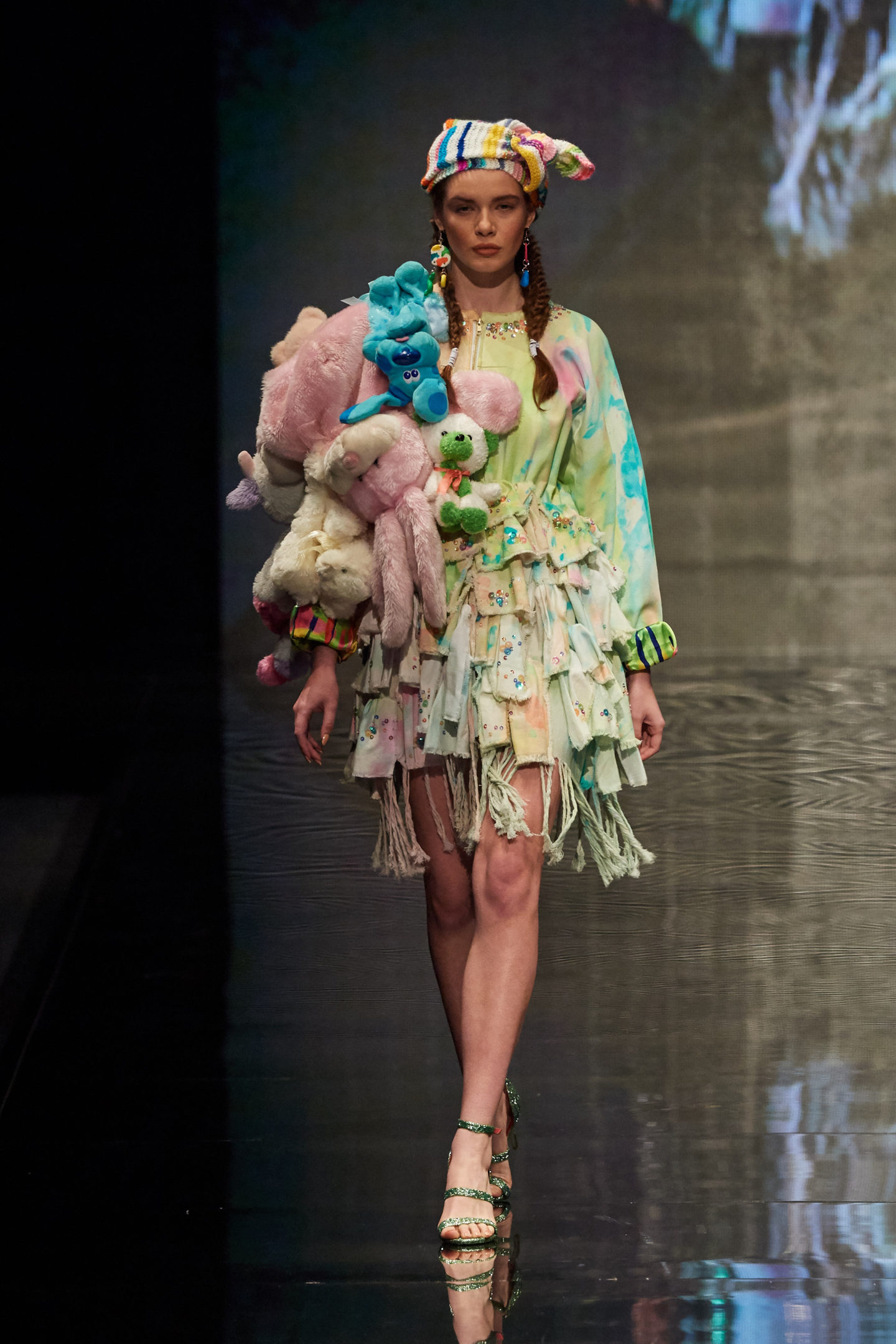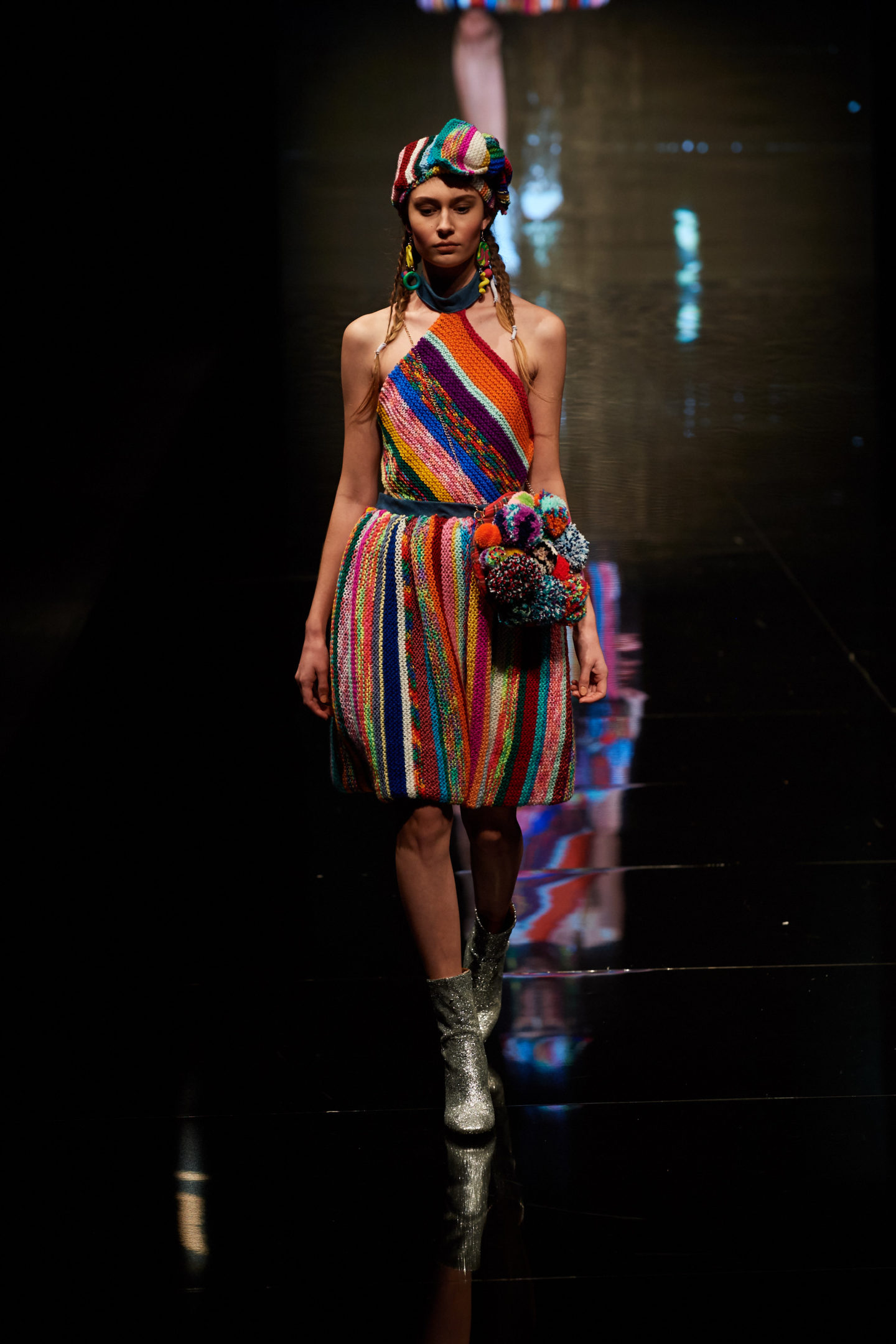 And some other shots from the runway/behind the scenes that I love! 🙂
Thanks so much to everyone who came along to the show to watch, and for all of the kind words and interest in my label post-show! 🙂 Stay tuned for a P'JUNK online store launching soon, I'm in the process of setting it up at the moment as well as working on some exciting new things!