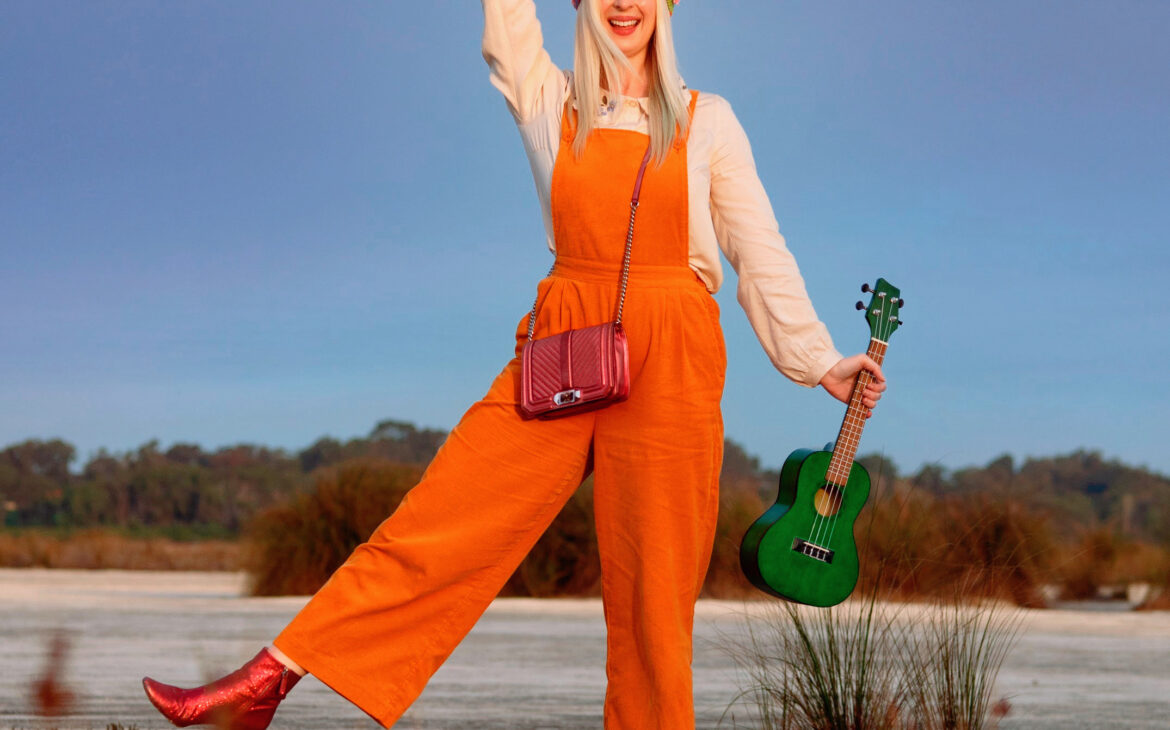 Top: Princess Highway *gifted*
Overalls: Princess Highway *gifted*
Beanie: P'JUNK (made by me – currently sold out, but I might knit more!)
Boots: Marc Jacobs, *gifted* by Shopbop (sold out)
Bag: Rebecca Minkoff (sold out – but here's another pink colourway they make in the same style!)
As soon as I donned this top and overalls from Princess Highway, they gave me a vibe… The vibe of an awesome look to rock while playing my ukulele! Theres just something about corduroy and folksy embroidery that screams (or perhaps, softly sings) 'acoustic music under the stars'.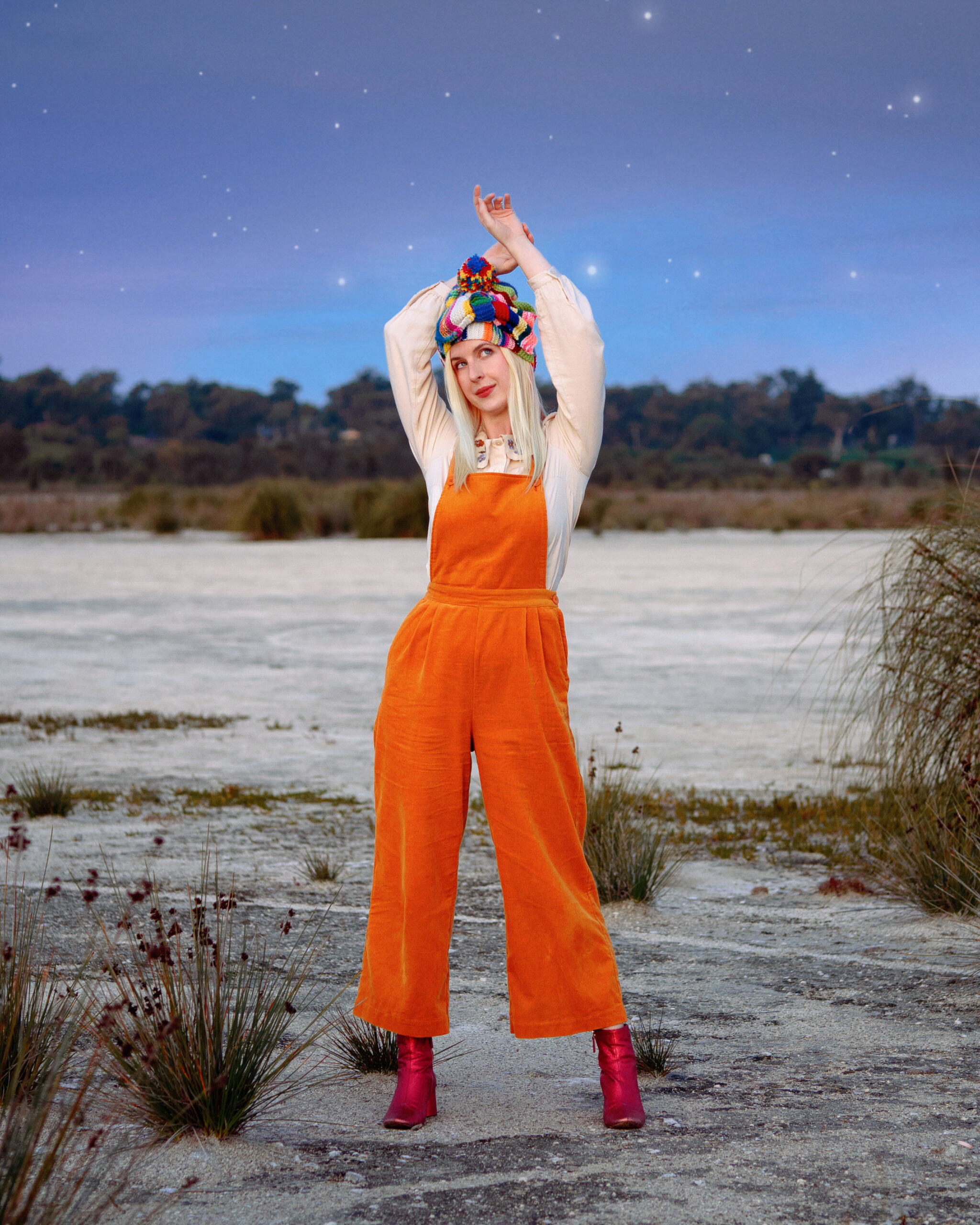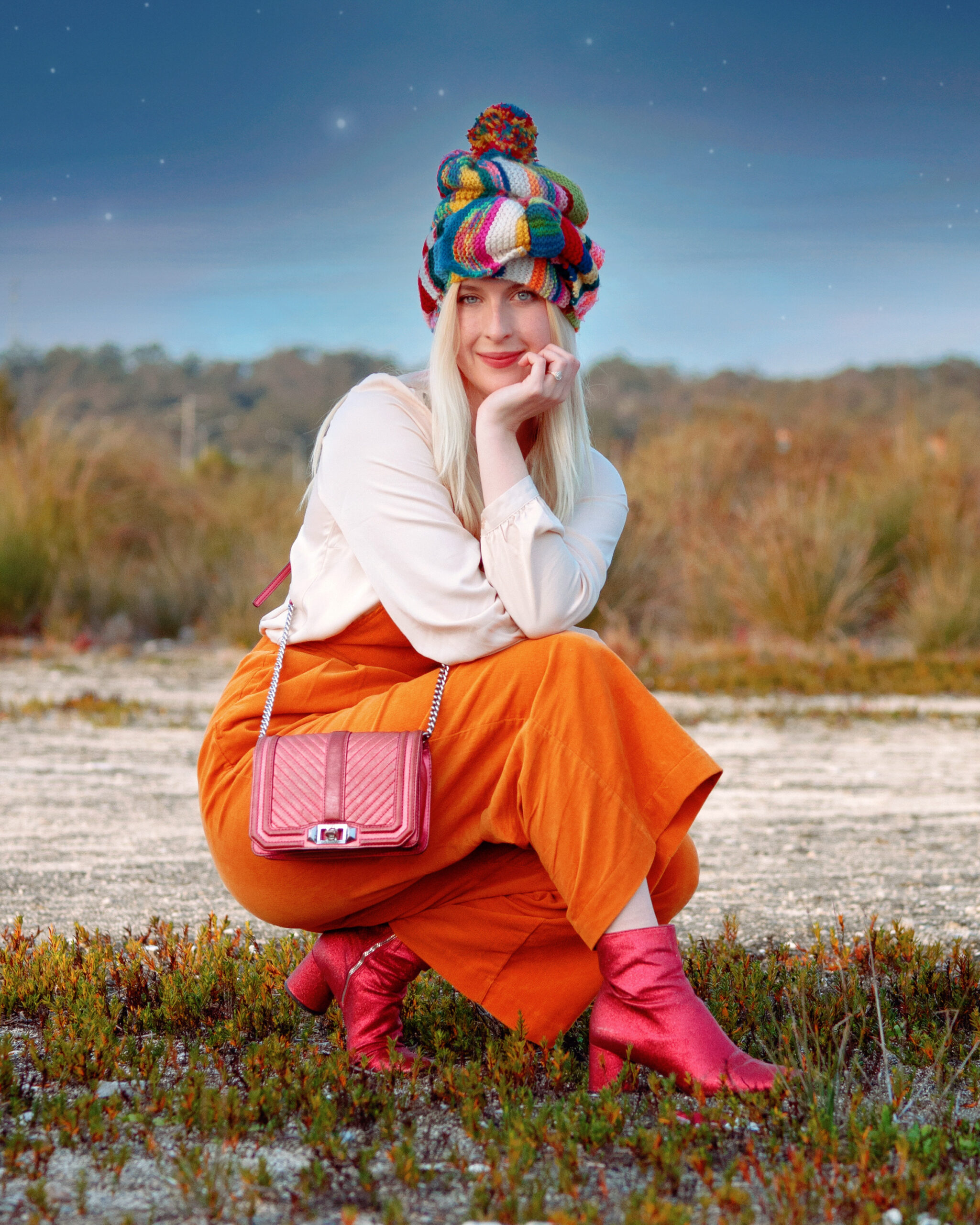 I paired this top and blouse with some extra pops of colour, most notably the one bundled atop my head. This beanie is one that I hand knitted for my fashion label P'JUNK a few years ago… Whenever winter rolls around you can guarantee it will make an appearance on my noggin' many times! When you can't find the perfect maximalist beanie, you've just gotta make it yourself!
Two other old favourites completed this look with a touch of pink – My much loved Marc Jacobs glitter boots (which are due for a visit to the cobbler for a re-sole!) and my Rebecca Minkoff handbag. This bag was something I bought myself as a souvenir when I went to Los Angeles for LA Fashion Week in 2018… It brings back wonderful memories whenever I carry it!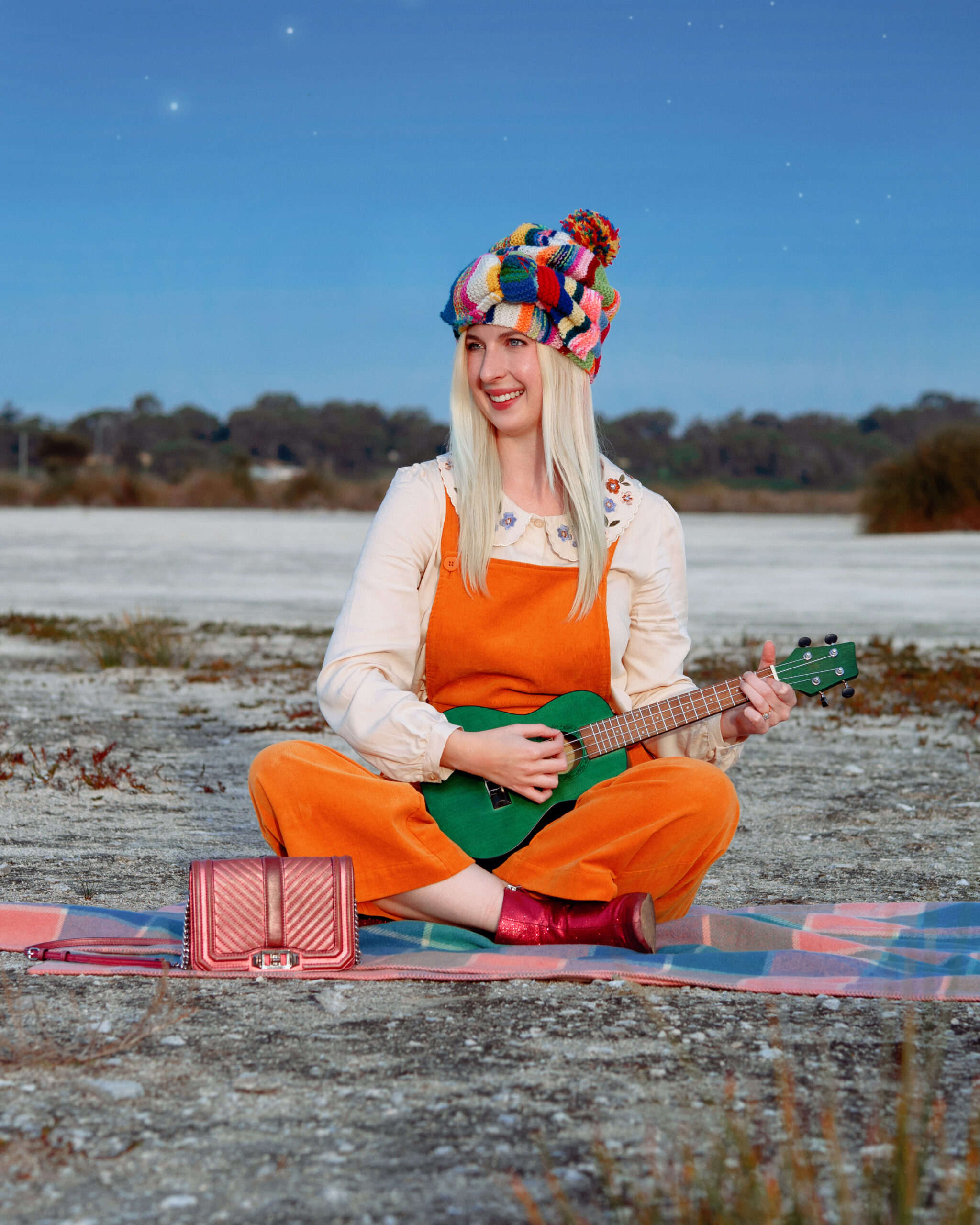 On a photography note, I shot these photos at twilight just as the sun was going down. I've never shot portraits (self or otherwise) at this time of day before, and I am pleasantly pleased with the results! Capturing the golden glow of the sun's final moments and then the changing colours as night begins makes for really interesting snaps! It's a brief window of time to shoot in, and I'm so glad I caught it.
And on a ukulele note… My learning to play has been coming along well! I can now play five songs and sing along, hooray! 🙂