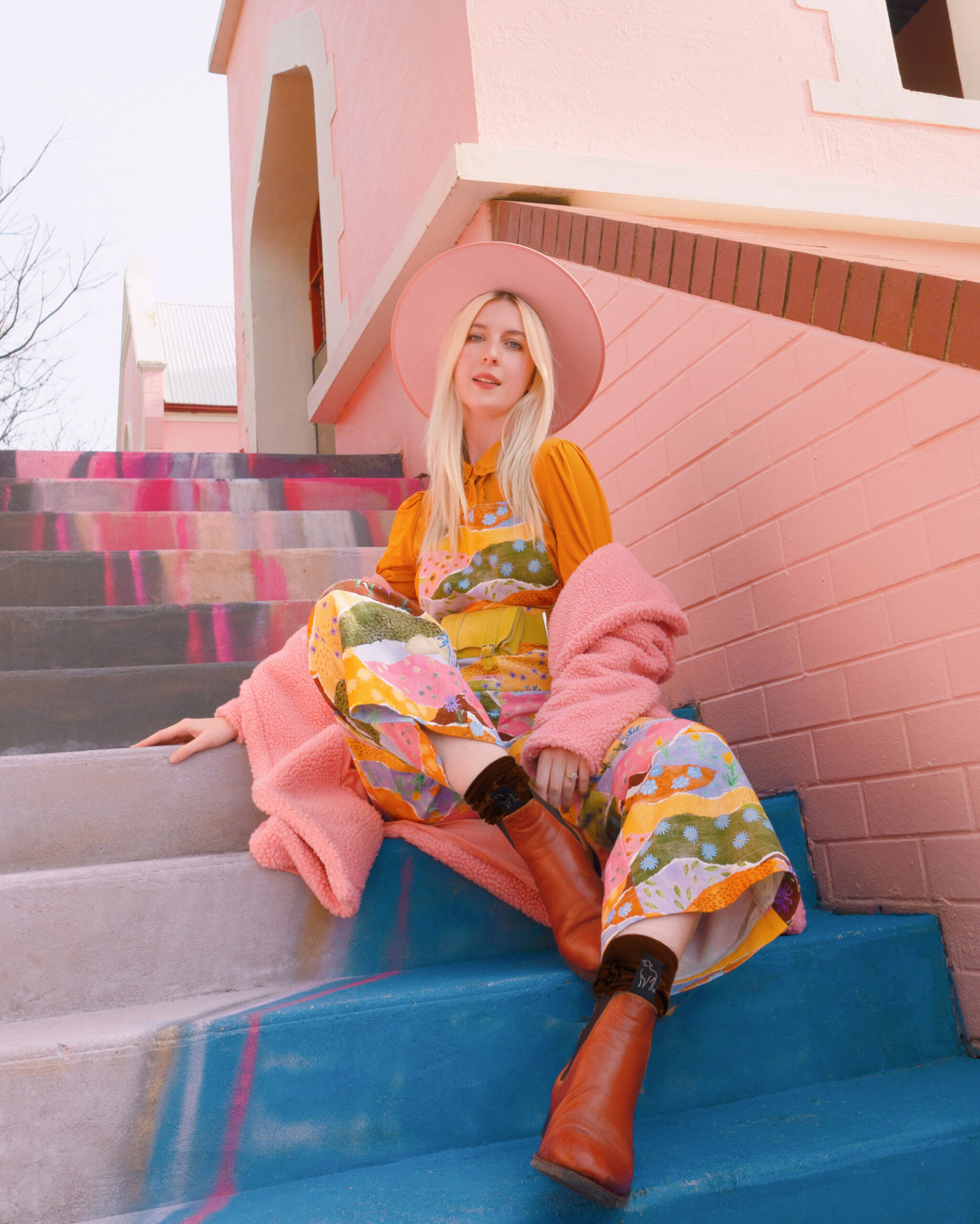 Overalls: Princess Highway *gifted
Blouse: Princess Highway *gifted
Jacket: Sportsgirl (sold out)
Hat: Lack of Colour
Boots: Dorper Lamb
Bag: (thrifted)
Any outfit that has even the slightest hint of pastel pink makes me think of one of my favourite locations to shoot photos at – Bunbury Regional Art Gallery! This place is like a giant dolls house, bursting with gorgeous detailing and vintage charm. So of course, BRAG was at the top of my list when thinking of the perfect place to photograph this look and it's soft colour palette.

Luckily for me, I was going to be driving right past it the next day… This matching moment was meant to be!