Outfit details:
Jumper: UNIF (I've had this for years, so it's well and truly sold out!)
Enamel pin: Erstwilder (gifted)
Jeans: Thrifted and DIYed by me
Shoes: Nike (purchased from Foot Locker, I've had these for nearly 10 years!)
Hat: Thrifted and DIYed by me

If you peeped my previous May wishlist post, you no doubt noticed the abundance of wavy printed garments… I just love this style of fabric print! I've had my eye on a few pieces that are covered in wonderful waves recently, but wanted to try putting my own spin on this trend for a cost-effective, sustainable fashion option.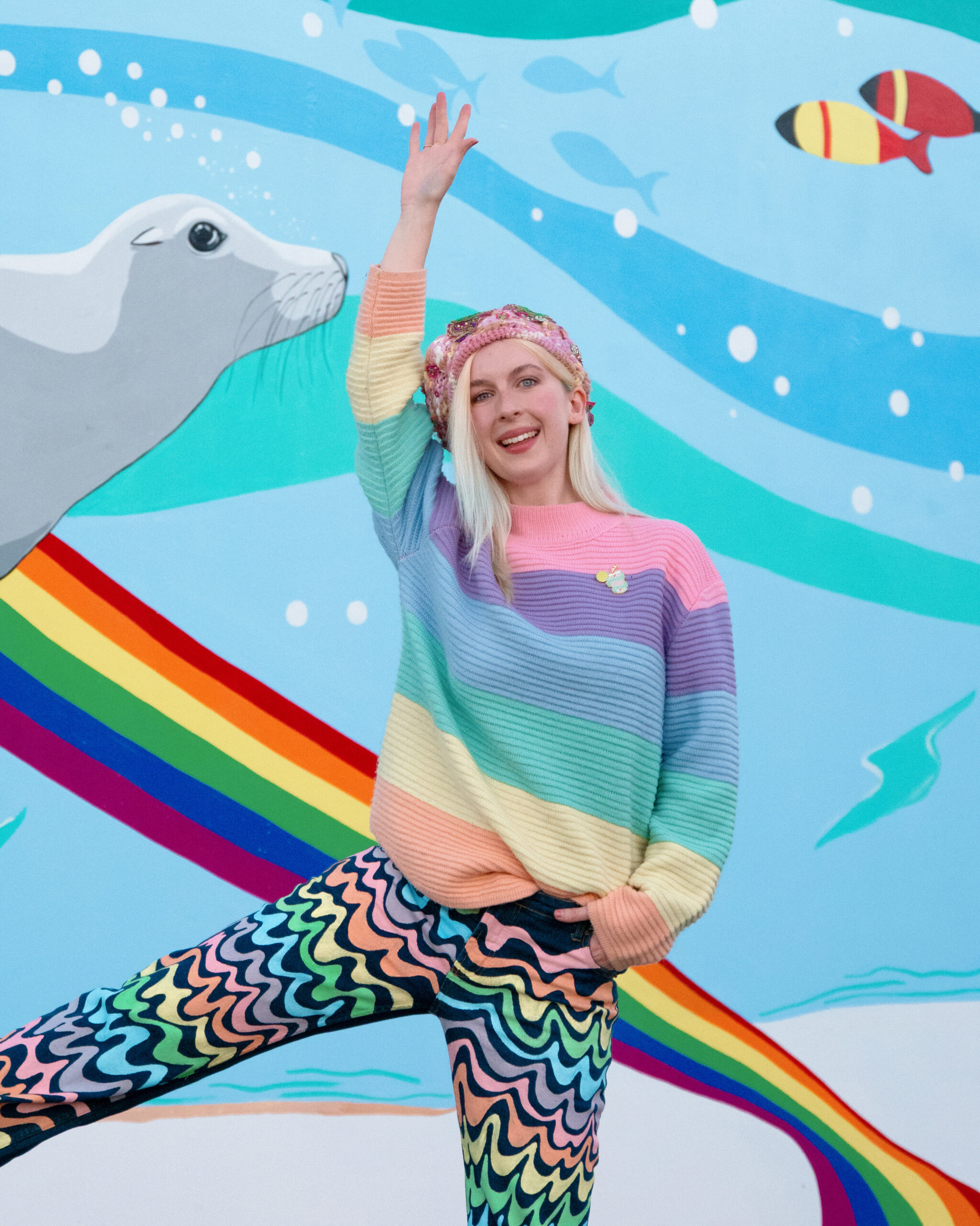 For the perfect canvas I purchased a cheap pair of jeans in a cool, loose-fitting style from my local thrift shop. They were plain and simple off the rack, but certainly wouldn't be staying that way for long! I already had all the necessary craft supplies in my home studio, but for those playing along at home, here is what you need:
Acrylic paint in any colours you desire. Make sure to buy a white paint to use as a base coat to prep for using light or bright colours!
Textile medium to mix with your paint (available at art supply stores, the brand I use is Jo Sonja's)
Fabric marker or tailors chalk, for drawing your designs before painting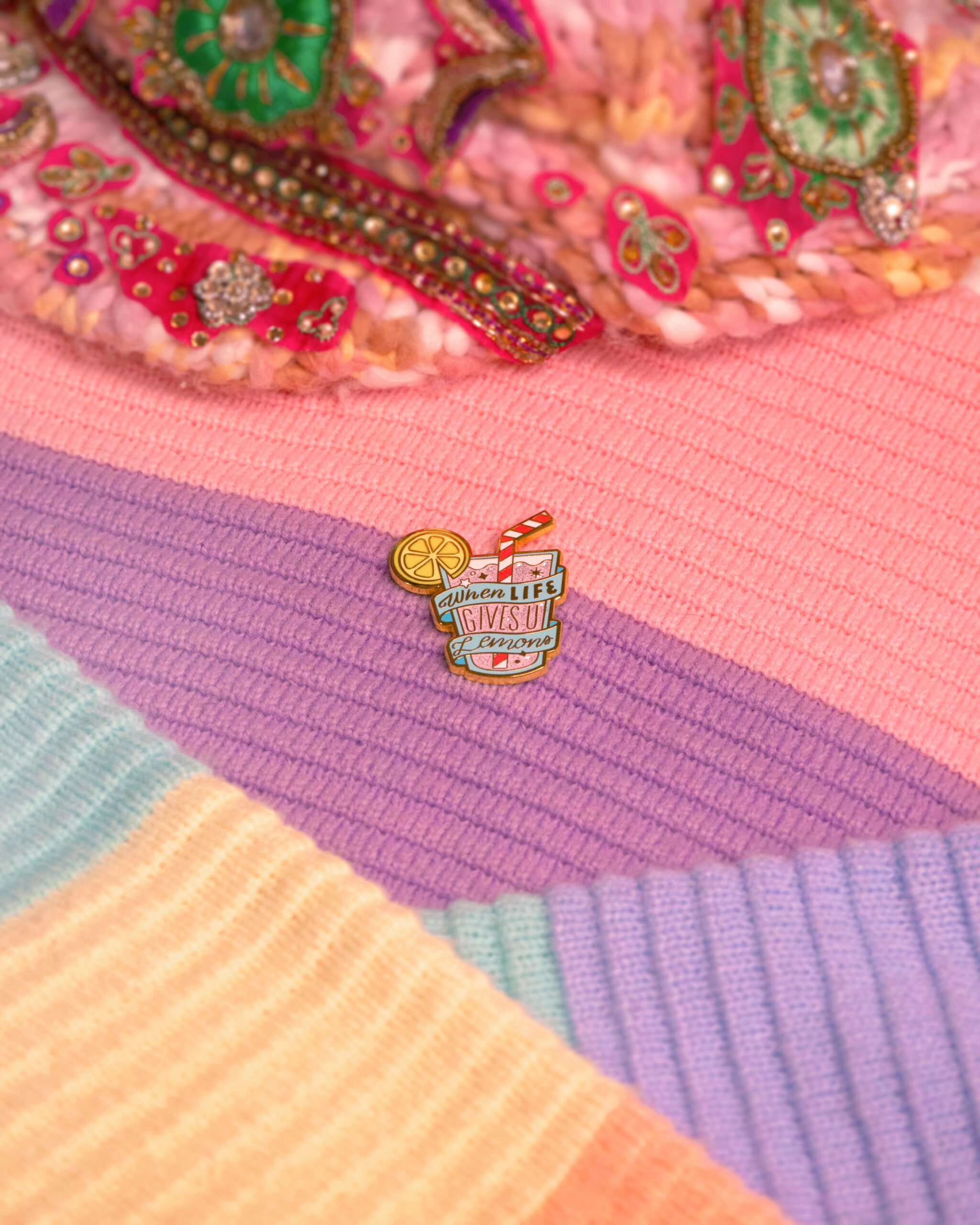 Here's a video peek at my design process for bringing these custom-painted jeans to life! Have fun making your own pair, and don't forget to follow the instructions on your textile medium to make sure your wearable artwork lasts! 🙂