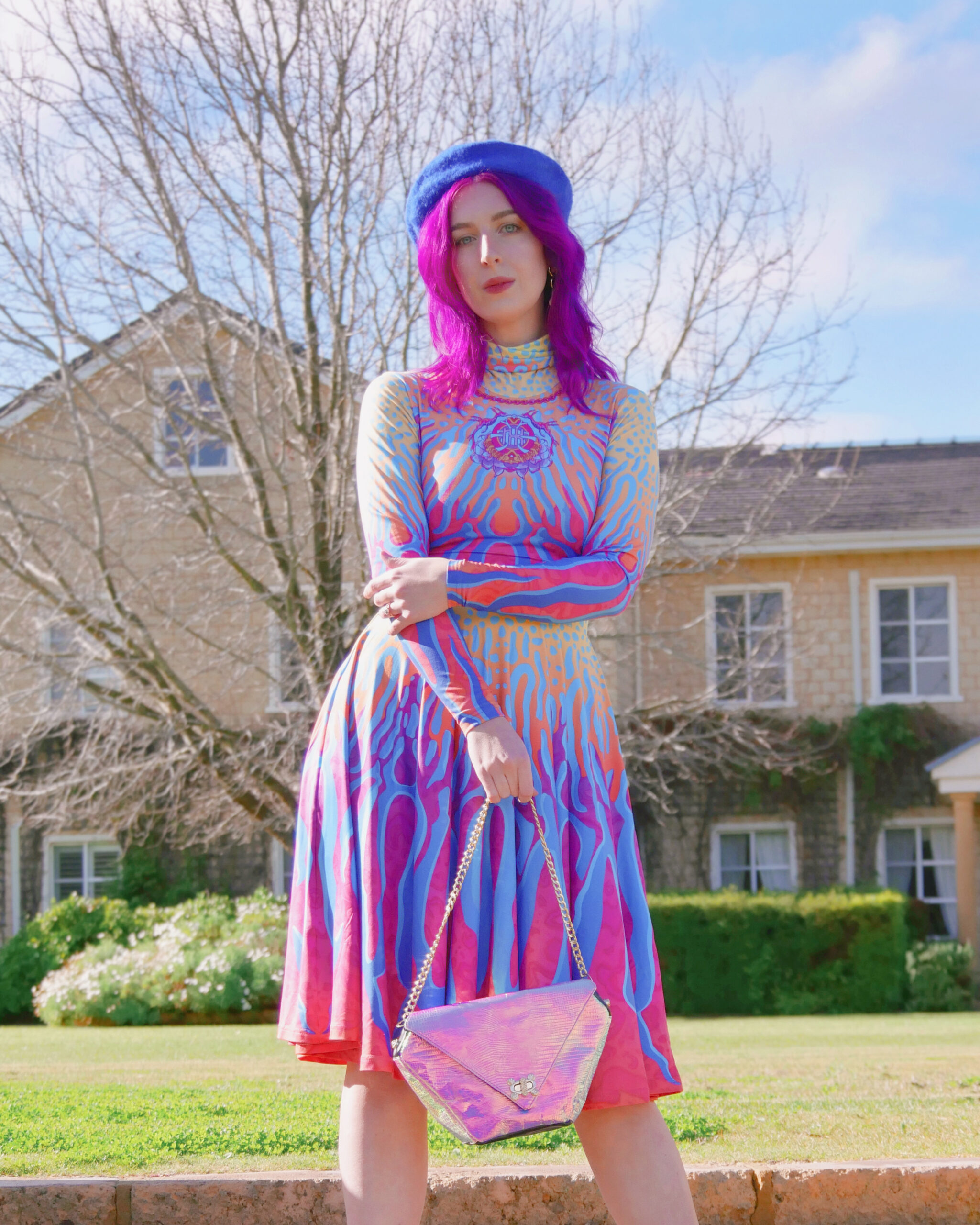 It was so lovely to finally visit Peel Manor House this past weekend! Alex and I have wanted to go there for quite some time after spotting them on a travel TV show, and it totally lived up to our expectations. As well as being a great place to visit, the grounds also provided the perfect backdrop to shoot some photos of this vibrant outfit, blending elegance with a touch of seapunk.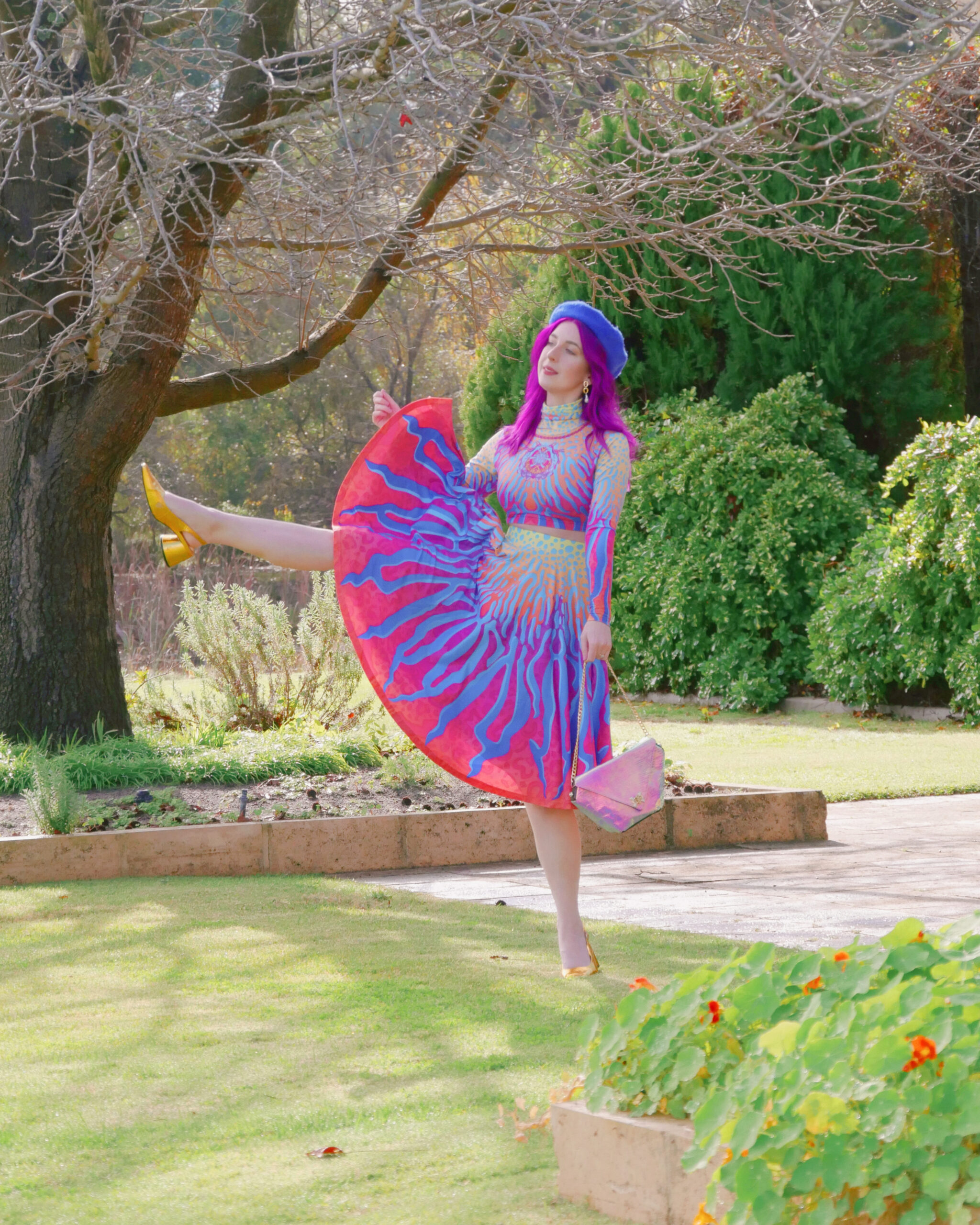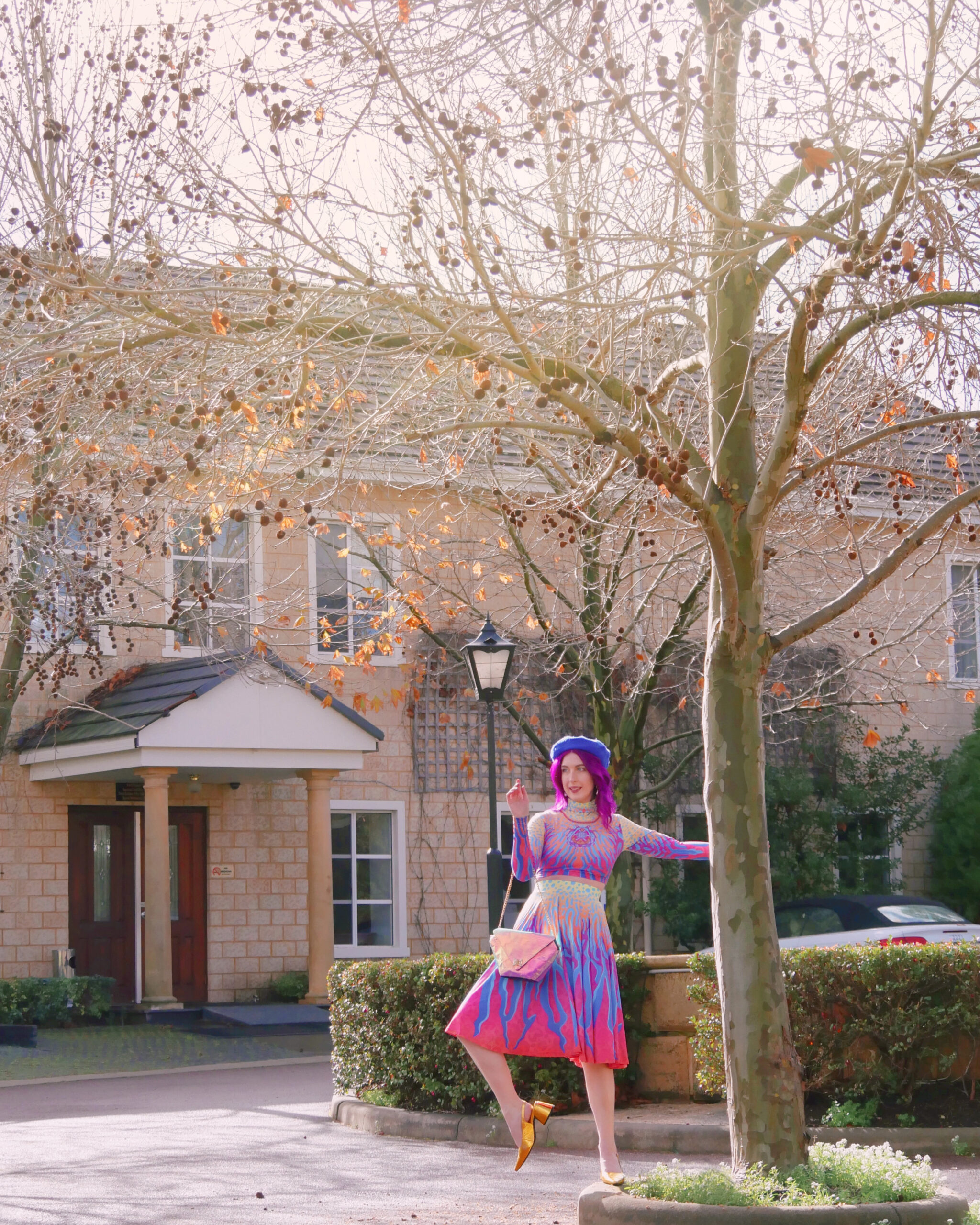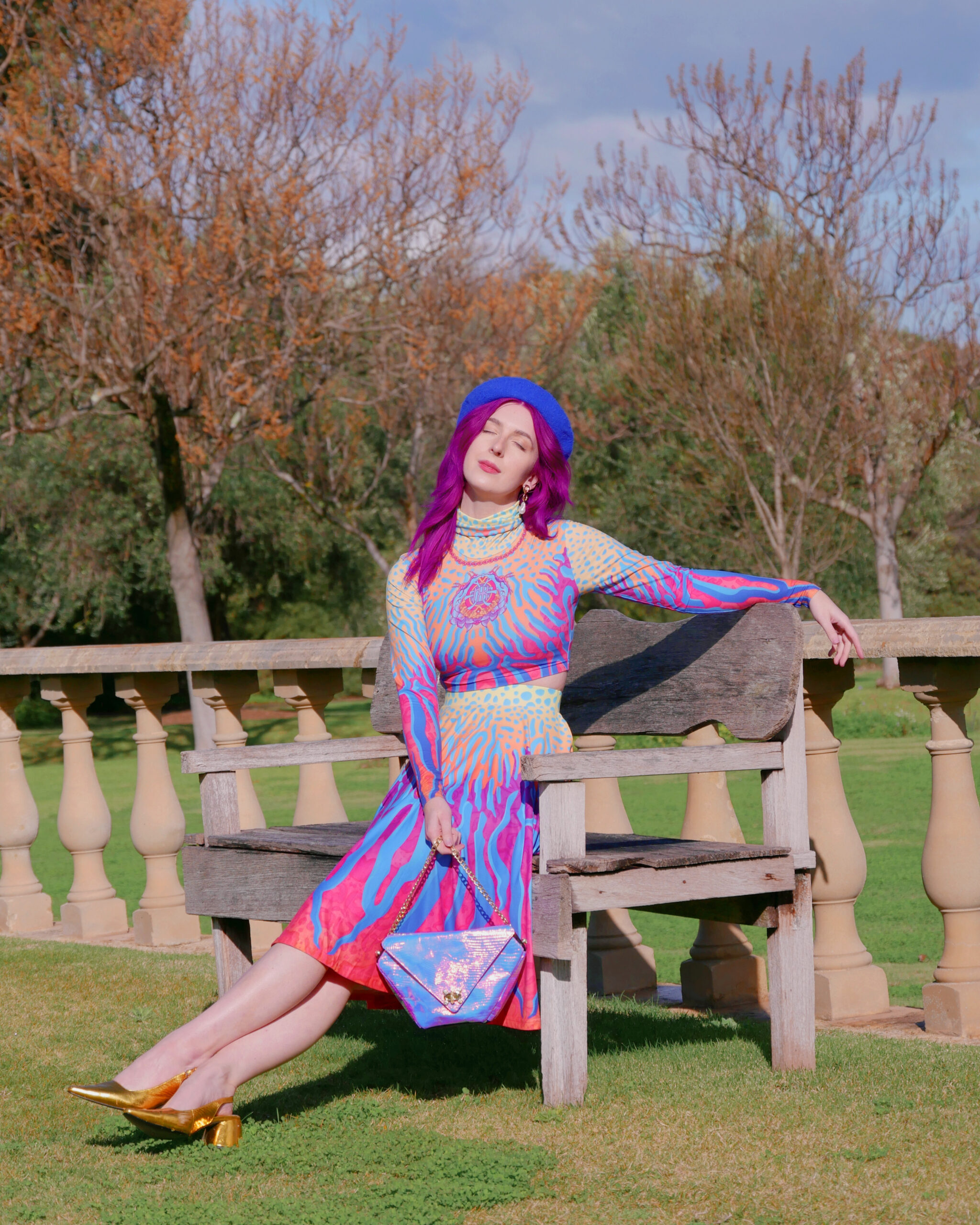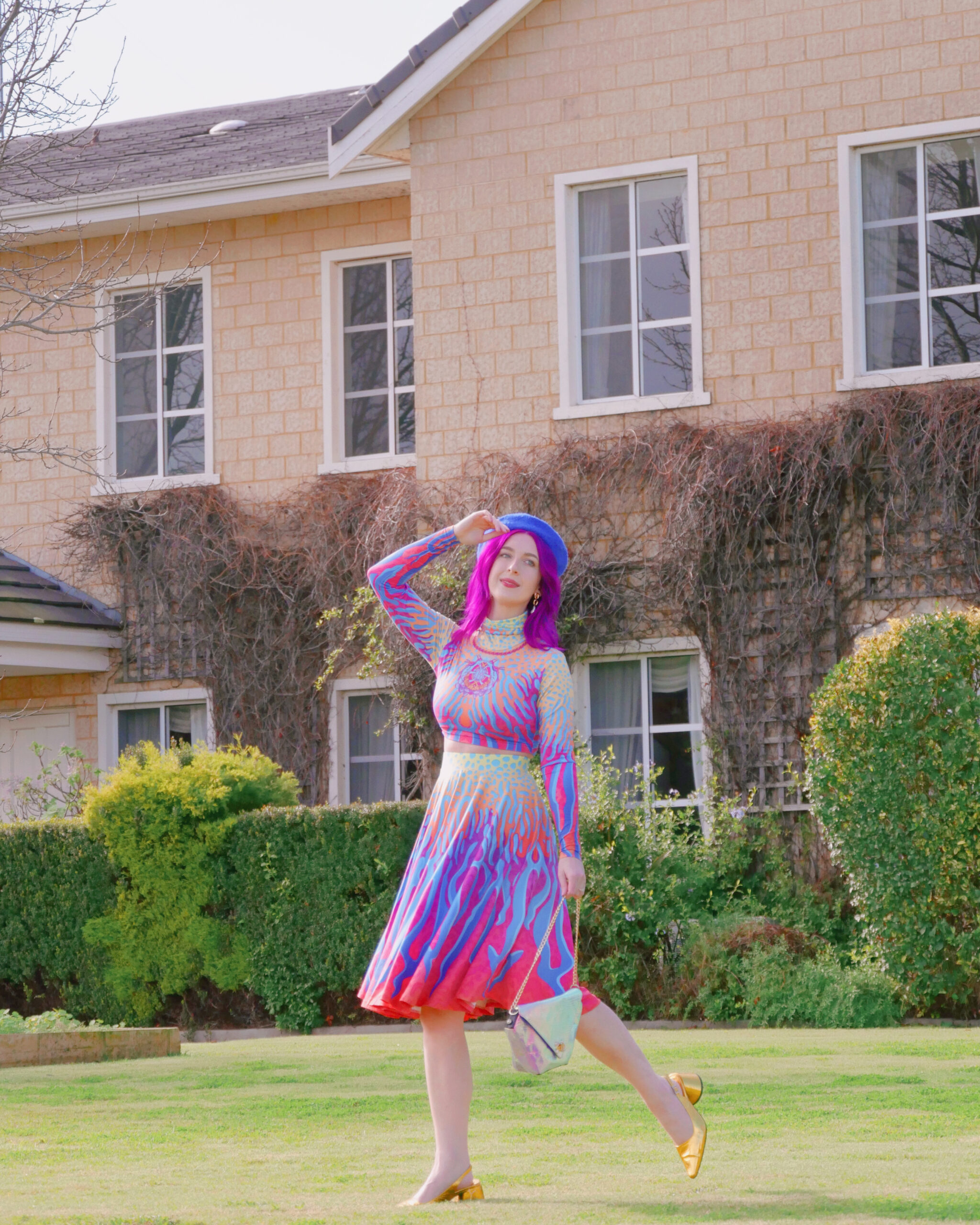 This top and skirt was loaned to me by fellow rainbow babe Nixi Killick, for a little bit of photoshoot fun. She designs all kinds of colourful creations, so if you like these you will LOVE the other goodies on her NXK website! Many of her pieces also have more to them than meets the eye… They have an element of augmented reality! Curious how clothing can incorporate AR? Peep my TikTok video below where I demonstrate the AR side of this outfit in action.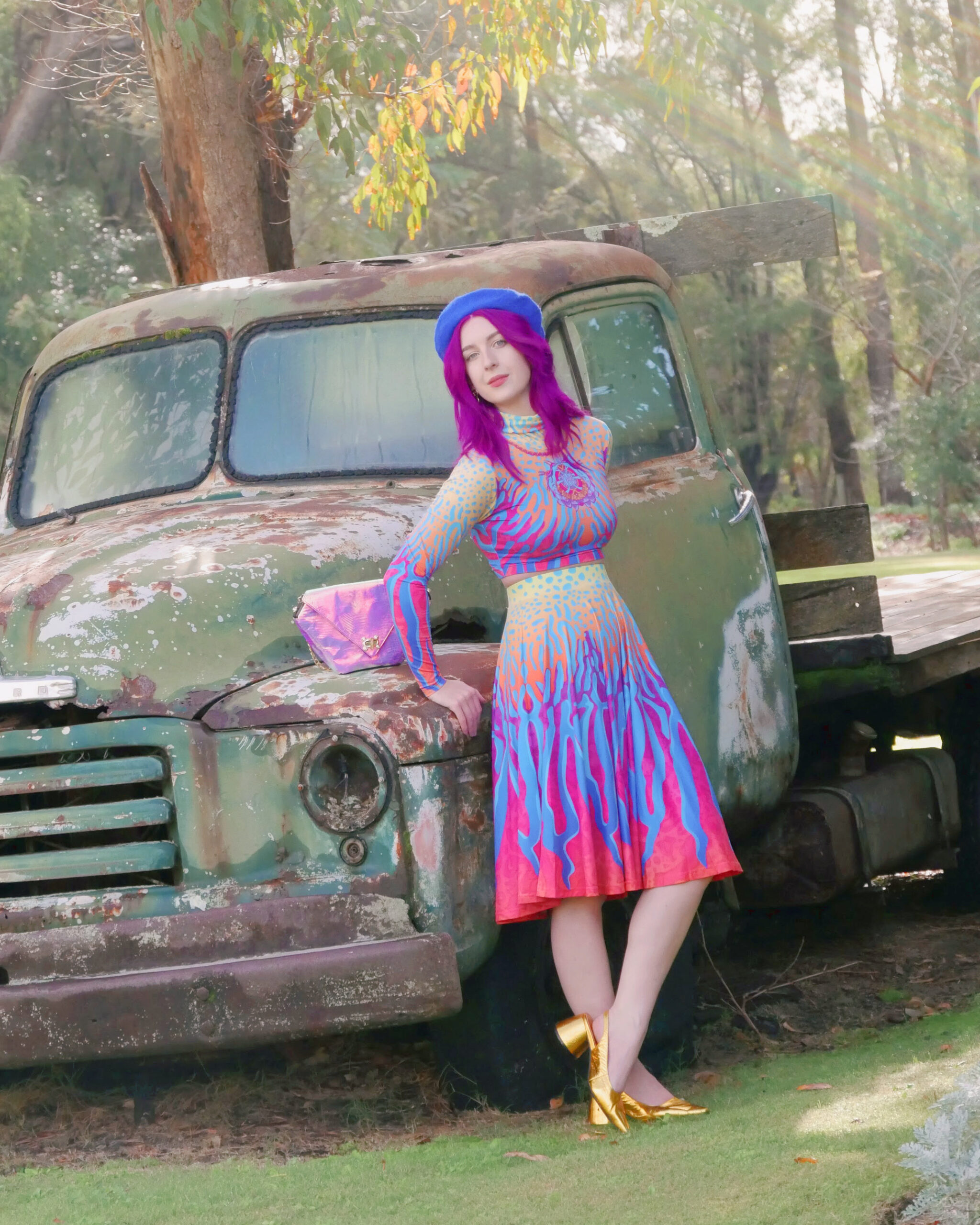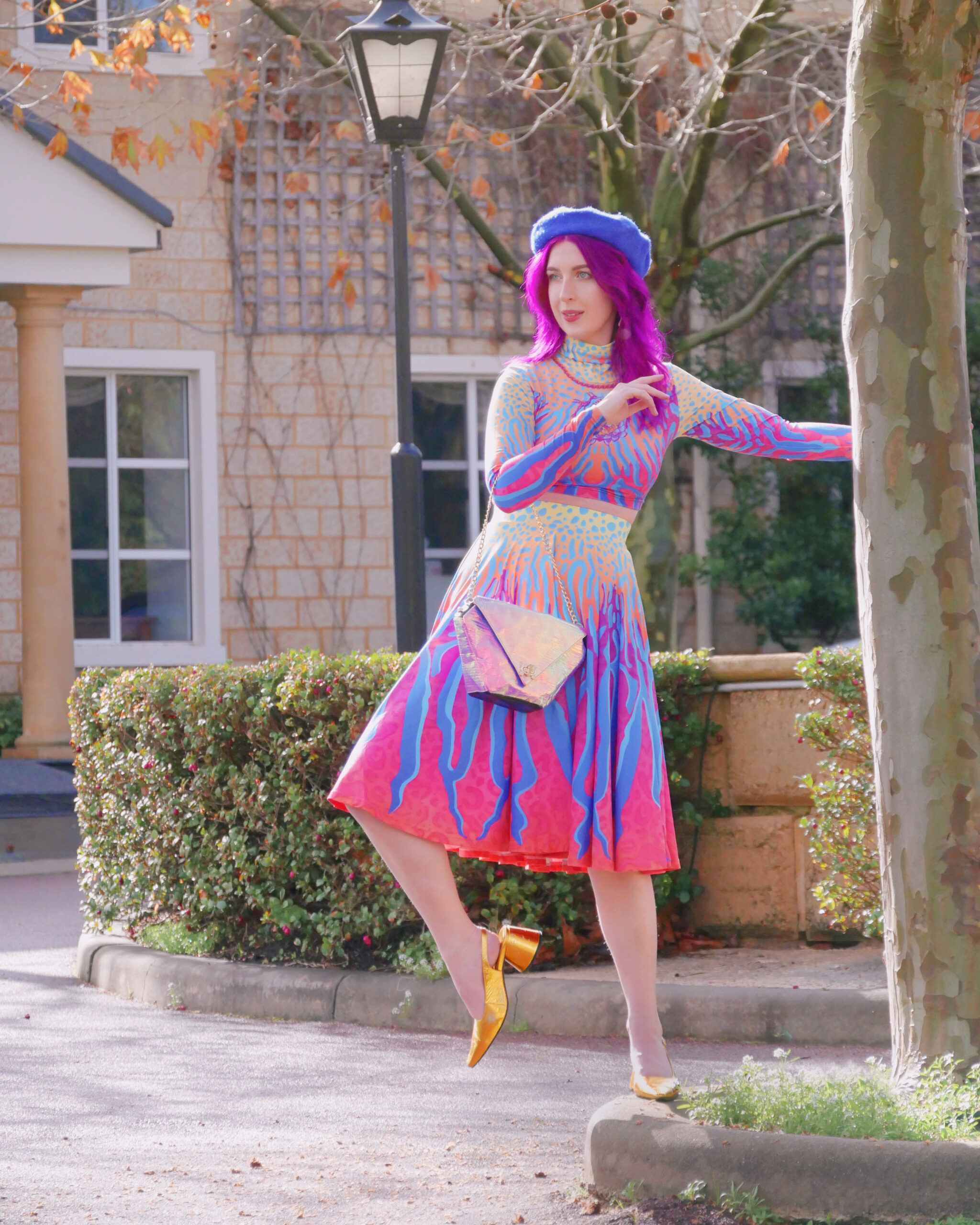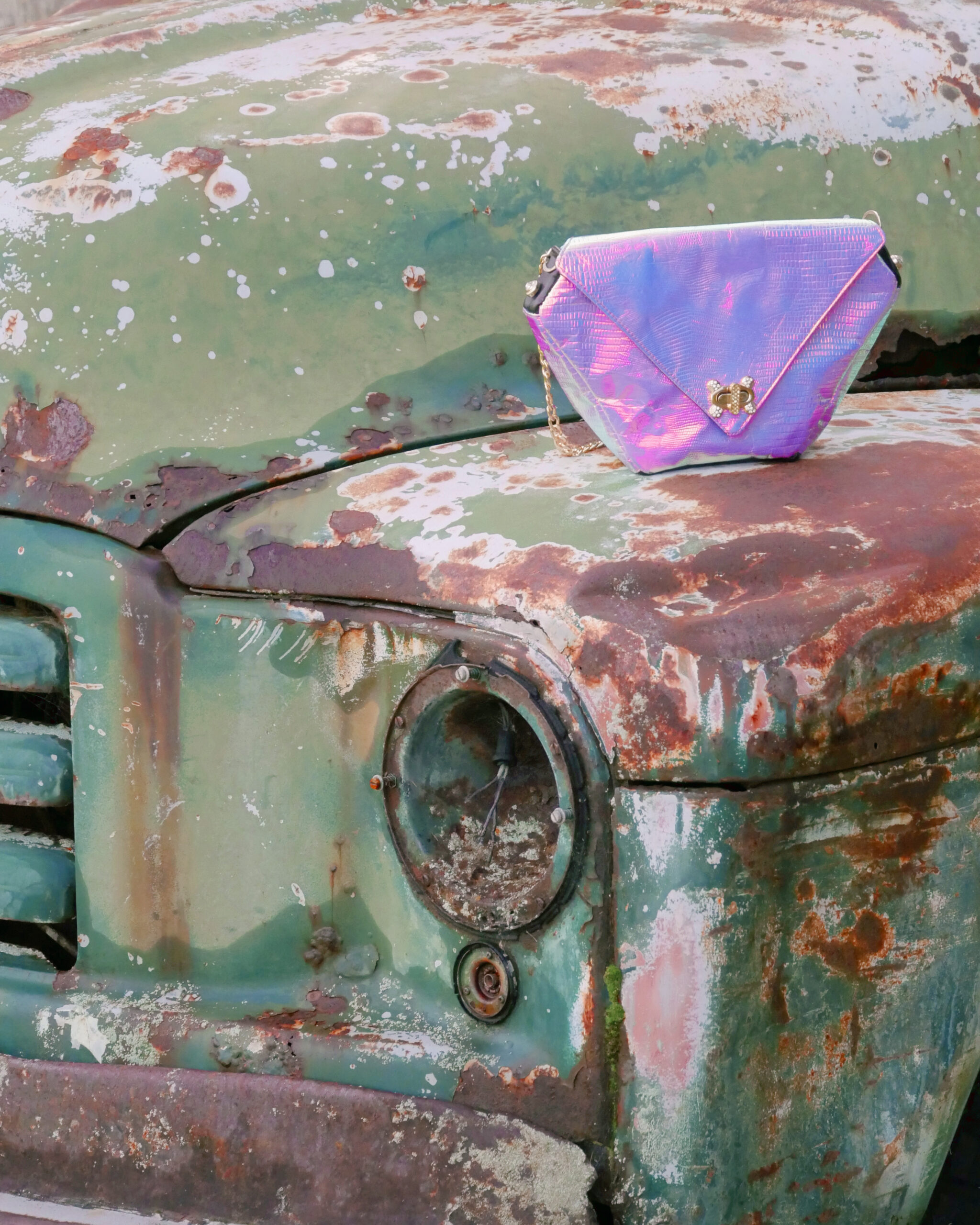 After wandering the manor grounds, we also popped inside to take a peek around the building itself. Since our engagement a few months ago we've been keeping an eye out for wedding venues, and this is actually the first one we've visited in person! We had a little tour around the accommodation and event space, and it's definitely a contender for our big day. Being the first 'site visit' we've done, I felt I could really start picturing what our big day might look like… What dress would I design to walk down the aisle here? What colour palette would suit the decor? It was all very exciting!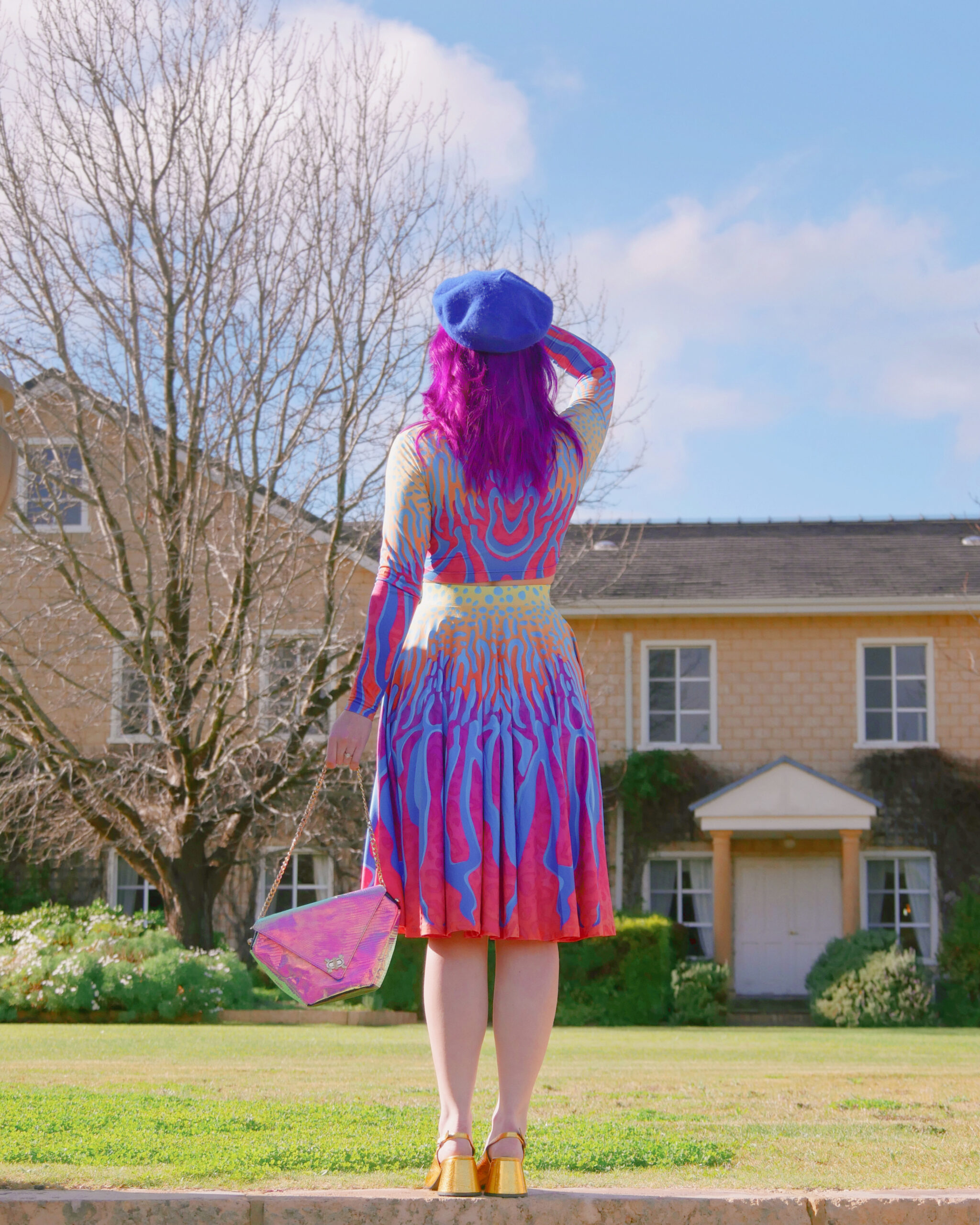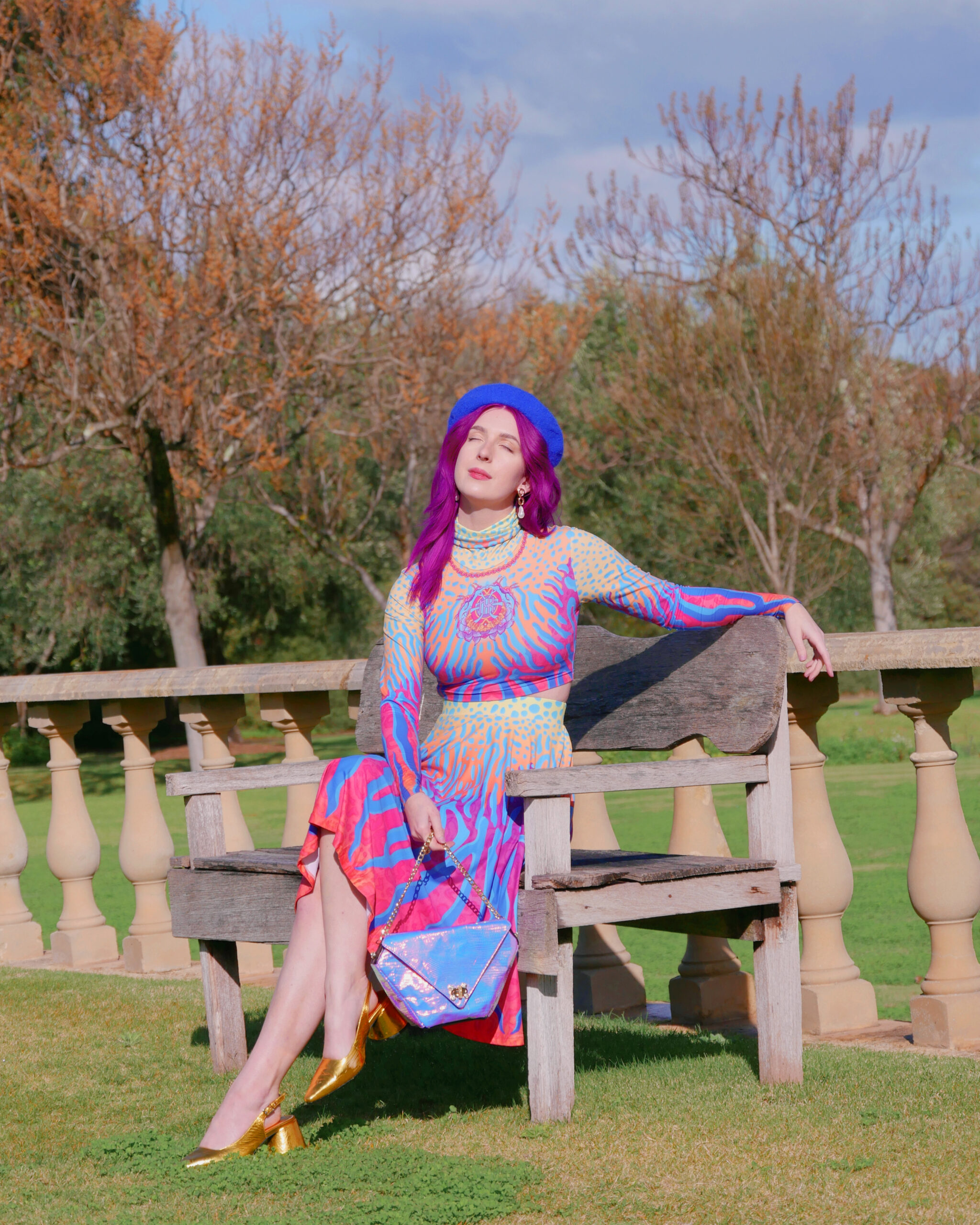 By the time we had taken a look around inside, the weather had shifted and it was gloomy and raining! The rest of the weekend took a stormy turn, so having that morning adventure with a little bit of sunshine was especially lovely. Needless to say I'll definitely be returning to the beautiful Peel Manor House, and next time I'll be sure to make a booking for their high tea too!
Top & Skirt: NIXI KILLICK
Shoes: Jeffrey Campbell (purchased from ZOMP)
Bag: MAUDE Studio
Hair colour: by Jordyn at Stevie Vincent Studios