Something that I'd had my beady eye on for weeks was our bedroom wardrobe… There was potential there to create something really cool from what was already installed! I wanted to give it a new look, but for the longest time just couldn't decide what to lock in and do as the options seemed endless. After much pondering (and wooden slat counting) I decided on wide, striped panels of colour. Alex liked the idea, and was happy for me to get cracking on painting… But of course he wasn't getting off that lightly!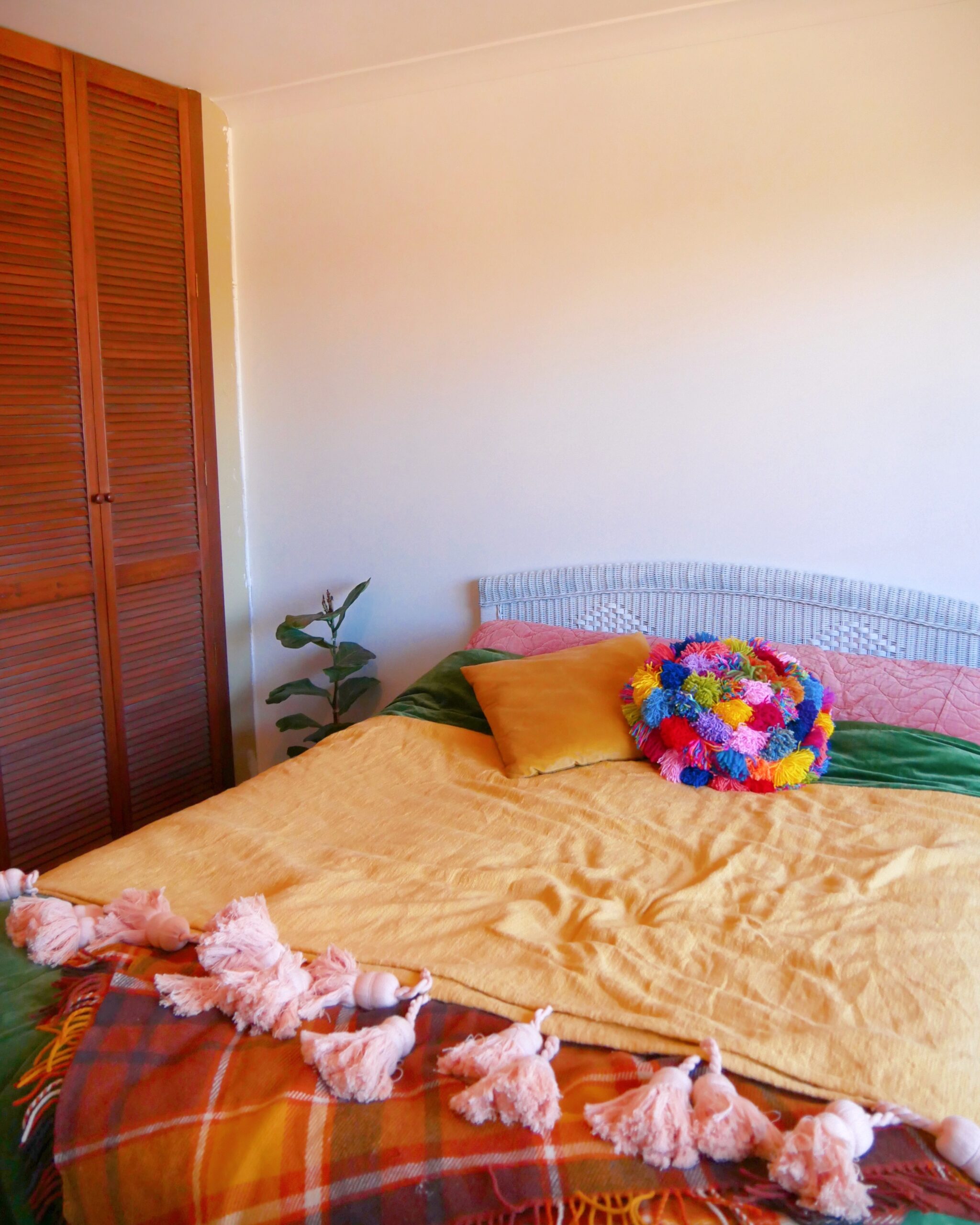 Before any painting could begin, the first step was sanding the wardrobes to remove the slight sheen of an old varnish… A painstaking process thanks to the slatted doors! Alex and I spent quite a bit of time getting them prepped, and breathed a sigh of relief when it was done. As tempting as it is to skip this step, it needs to be done to ensure the paint goes on (and stays on) properly!
Following the prep, I was then able to paint a white base coat across all the slats and doorframes. The frames that were destined to stay white had three coats applied, and the slats had just the one to get them ready for colour. Even just covering the wood with a wash of white made a huge difference, brightening up the room!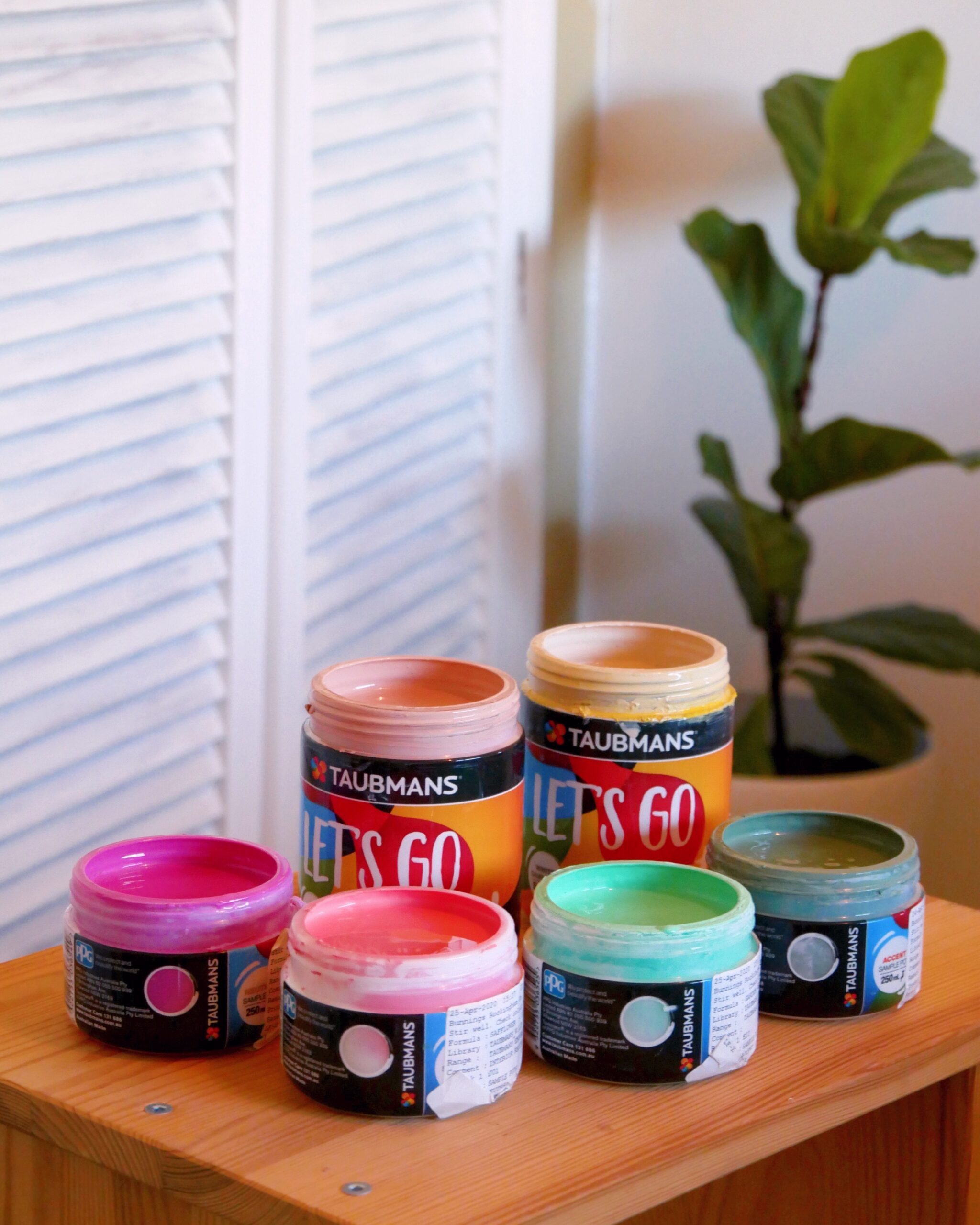 Next up, the fun part… COLOURS! I visited my local Bunnings and selected a medley of different Taubmans shades, and also purchased a metallic gold finish paint from Dulux. I elected to use a blend of saturated shades alongside a few more subdued tones to get the balance right… Too much vivid colour striped together could be a bit overwhelming for the room, so I wanted some less vibrant elements in there too!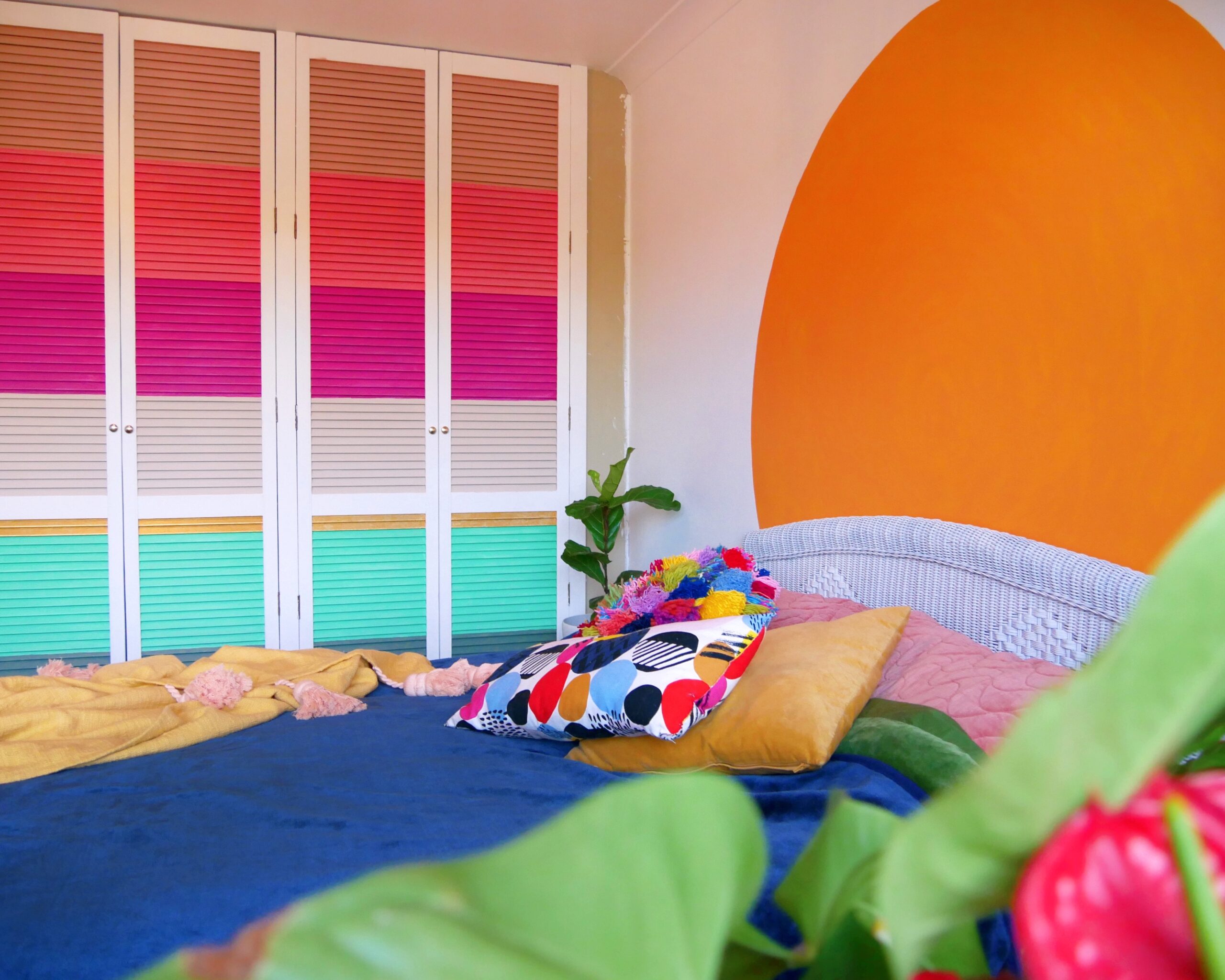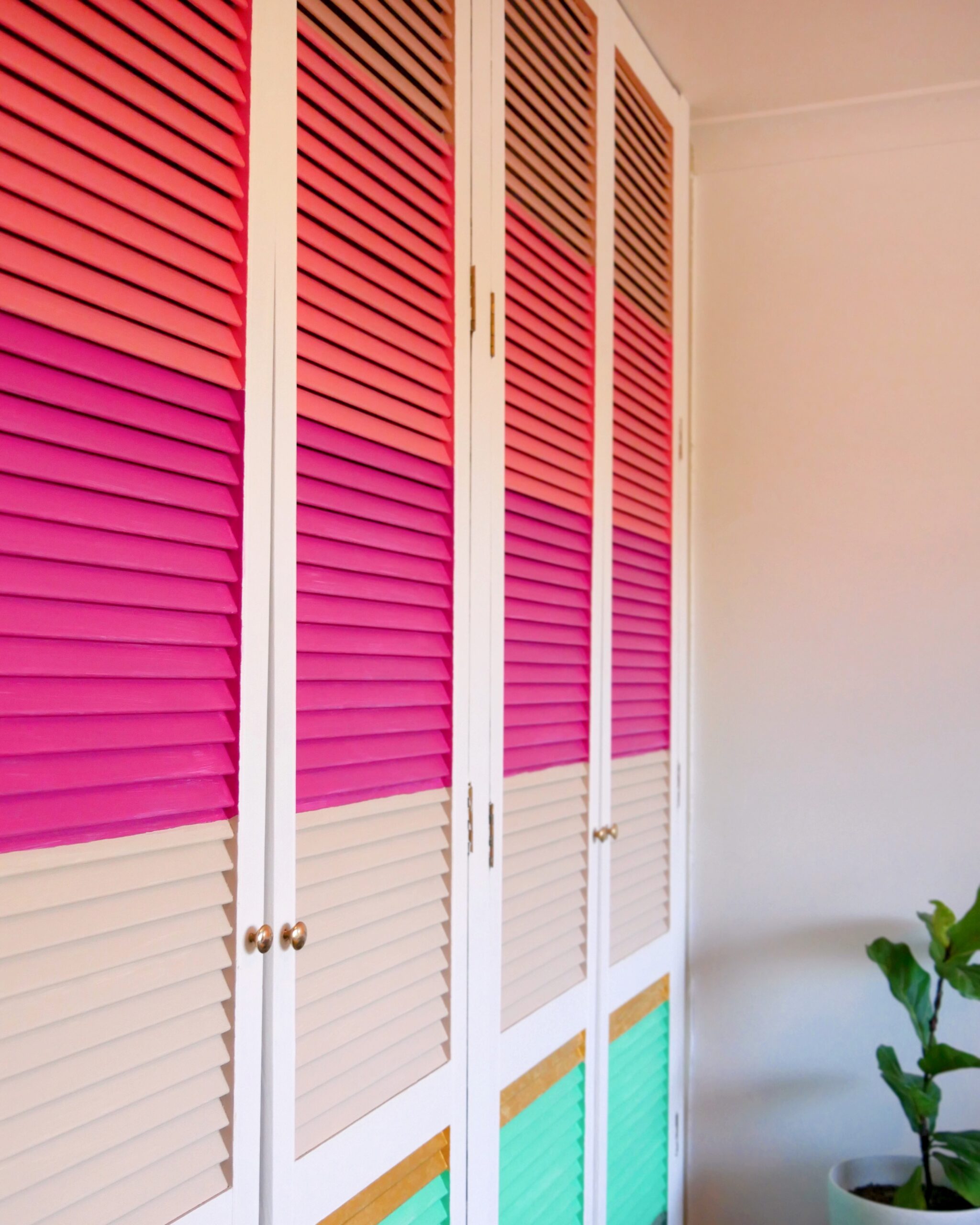 I bought some knew knobs to replace the old wooden ones… I love how they look against the white frames, a much better alternative than simply painting the old knobs white!
An Extra Finishing Touch…
After all my painting was done, I added a little something extra to tie things together… Some painted terracotta pots incorporating many of the same paint shades I used for the wardrobe! These pots sit on the opposite side of the room to the wardrobe, so it makes things nice and cohesive having a pop of the same hues somewhere else in the space. This is a great way to use up leftover paint too. I'm getting quite a stash of sample pots, so the more little projects I can find to inject these colours elsewhere the better – expect to see these shades popping up again throughout our home! 🙂