Ever since painting our bedroom white, I had been eyeing off a big expanse of plain wall above our bed… It was driving me crazy! So much stark emptiness that needed SOMETHING! I had initially thought about just hanging artwork there to create a gallery wall above the bed, however something I'd seen through my online inspiration searching was unconventional feature walls. Abstract shapes or stripes painted on walls to make them pop, rather than just painting a whole wall in a feature colour. I decided to take this on board and paint a large circle in the centre of the wall, to fill the space with an unexpected colour pop!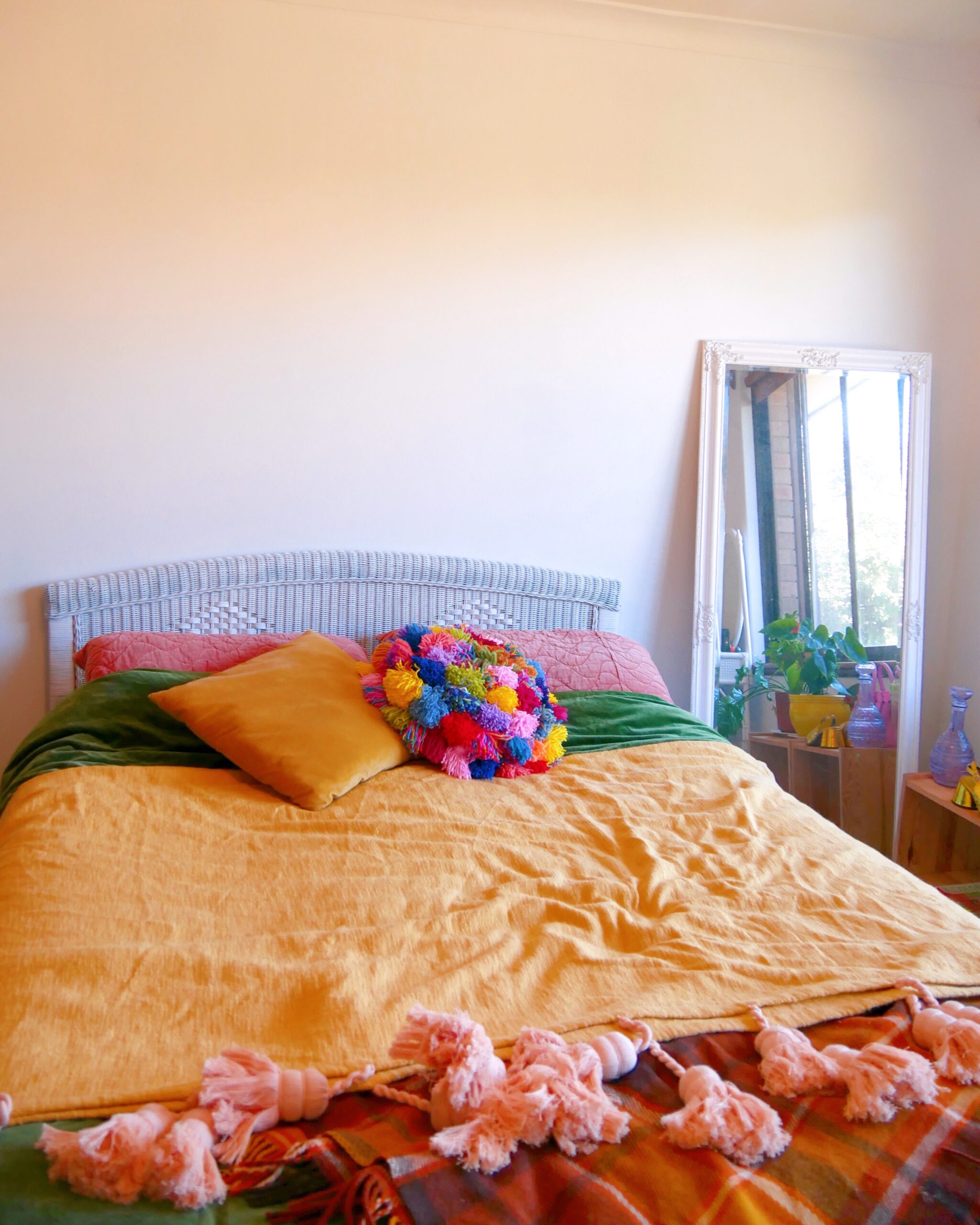 To get things started, I first measured the wall vertically and horizontally to find the centre. After marking the centre point I then measured a piece of string to be the length of the diameter of the circle I wanted… This step makes the job of drawing a perfect circle so much easier than sketching by eye!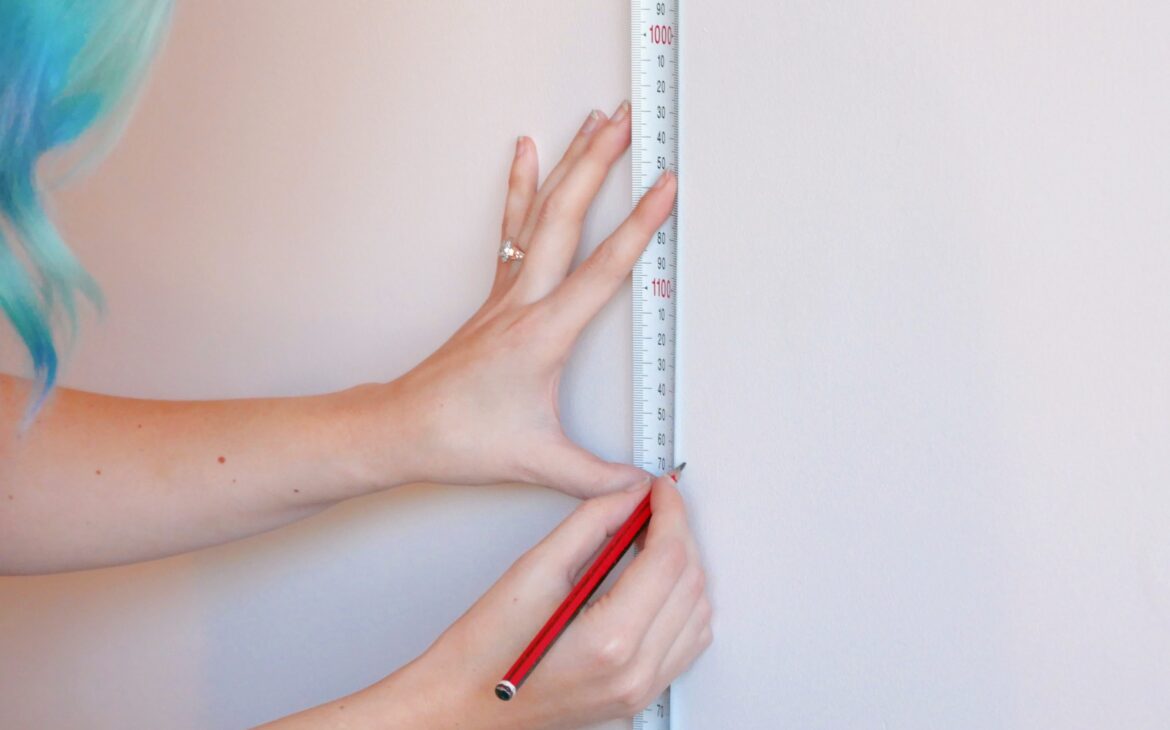 My fiancé Alex helped me by holding one end of the string onto the centre point I marked on the wall (you can also use a pin to keep it in place if you don't have a helper handy). Then, I pulled the string tight along the walls surface, and held the other end of it in my hand alongside a pencil. This enabled me to use the tightly pulled string as an aid for drawing a giant circle with an even diameter. So nice and easy – you just keep the string tight to guide you, and lightly draw a circle around your centre point!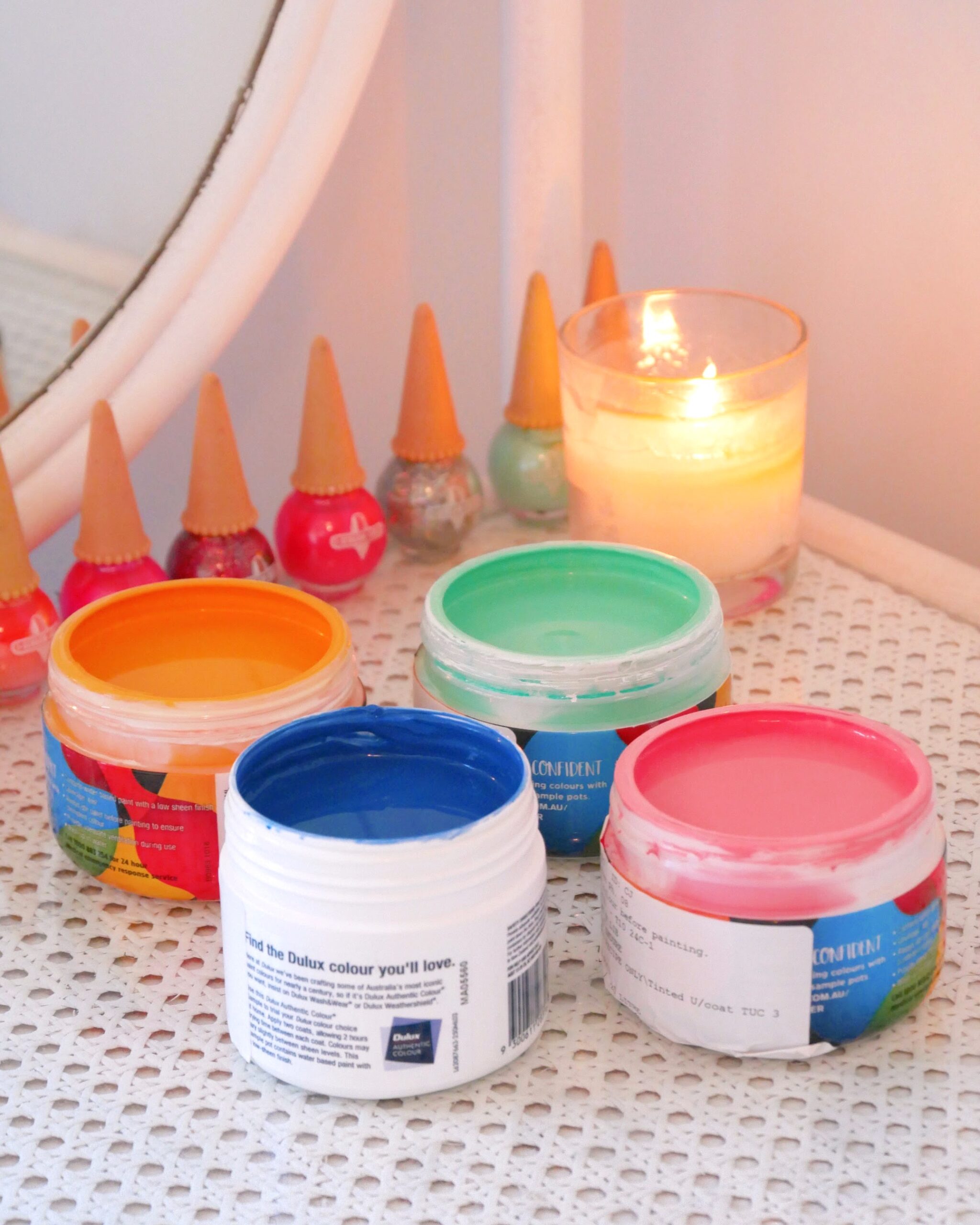 I had a few sample pots of paint that I was debating between… I knew I wanted a bright colour pop, but thought I'd get the circle pencilled in first and then decide once I had it drawn out to visualise. I chose 'Autumn Harvest' from Taubmans, the perfect warm shade of what I would call 'mustard-orange'. I thought it would be like waking up to a gorgeous golden sunrise every morning having a circle painted in this shade over the bed, and that is just the type of energy I need to start my days!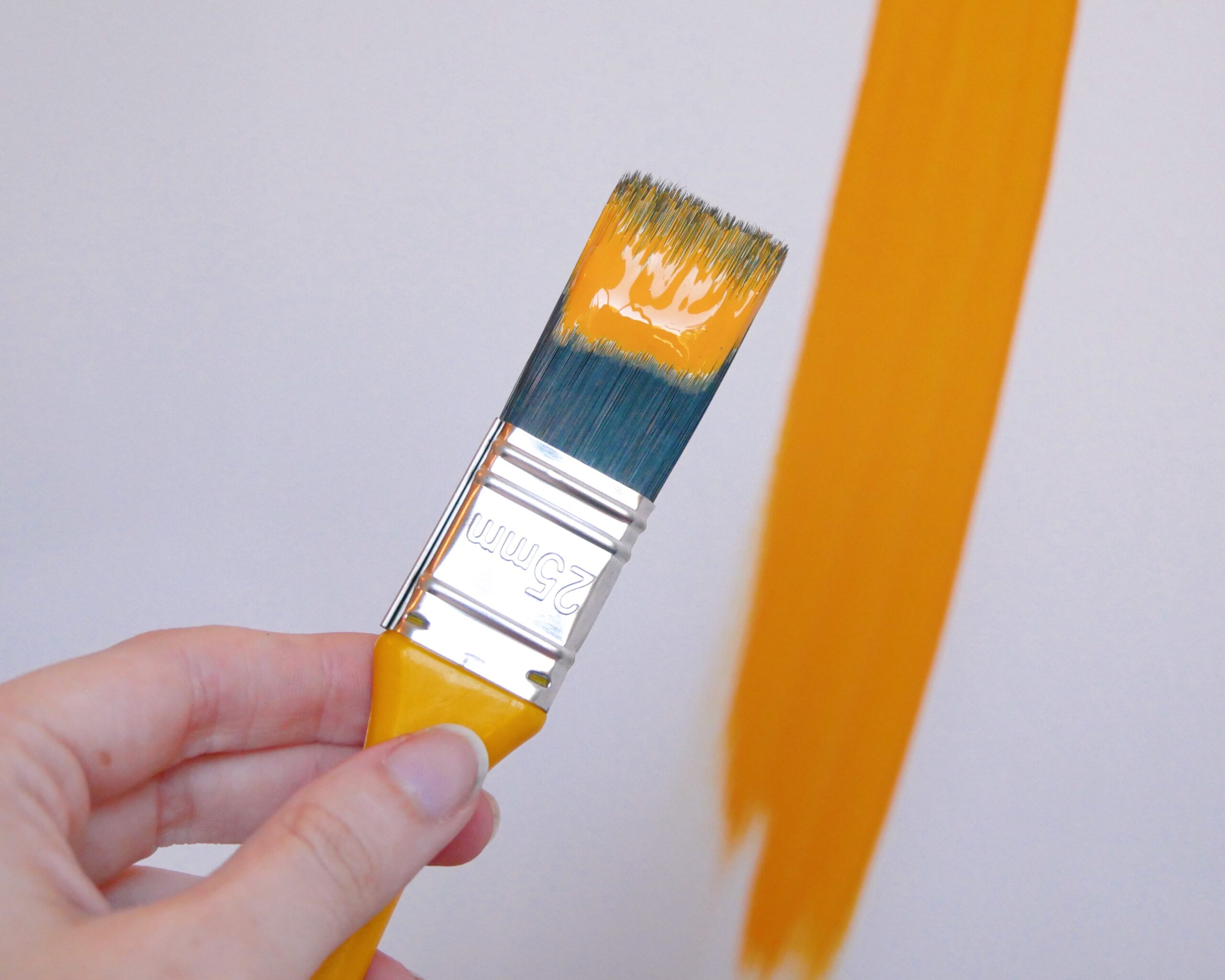 I painted two coats of colour as I wanted a hint of brushstroke texture to show, giving my circle a touch of hand-painted charm. If you want a smooth, flat finish I'd recommend three coats and also using a roller for the painting (besides painting the edges of the circle using a brush of course).
Alex and I were so happy with the outcome – Doesn't it look cheerful? 🙂 Take a peek at my TikTok video below to see it come to life in motion…