Inspiration can be found in the most unlikely of places, and I'm always on the lookout for interesting references. While enjoying a sneaky bevvy or two this past Friday evening a new source of inspiration became apparent, you might say it was right under my nose – Craft beer labels! Something you might not know about me is that my 'day job' is actually in the label manufacturing industry. I'm a bit of a label nerd when it comes to colourful and fun designs… They're my favourites, and it's slightly embarrassing how much joy they bring me, haha!
While sipping away and looking at the groovy can before me, I got to thinking… Wouldn't it be fun to create matching outfits to some of the cool craft beers I drink? The cans are so creative, and I do enjoy a good fashion 'challenge'… So, my new blog series 'Crafted Style' was born! This first installment is based around Apple & Guava, a fruity sour brewed collaboratively by Pirate Life Brewing and Sneakers & Jeans. I enjoyed my first can of this over the weekend – What a delightfully refreshing drop, perfect to enjoy after a busy working week!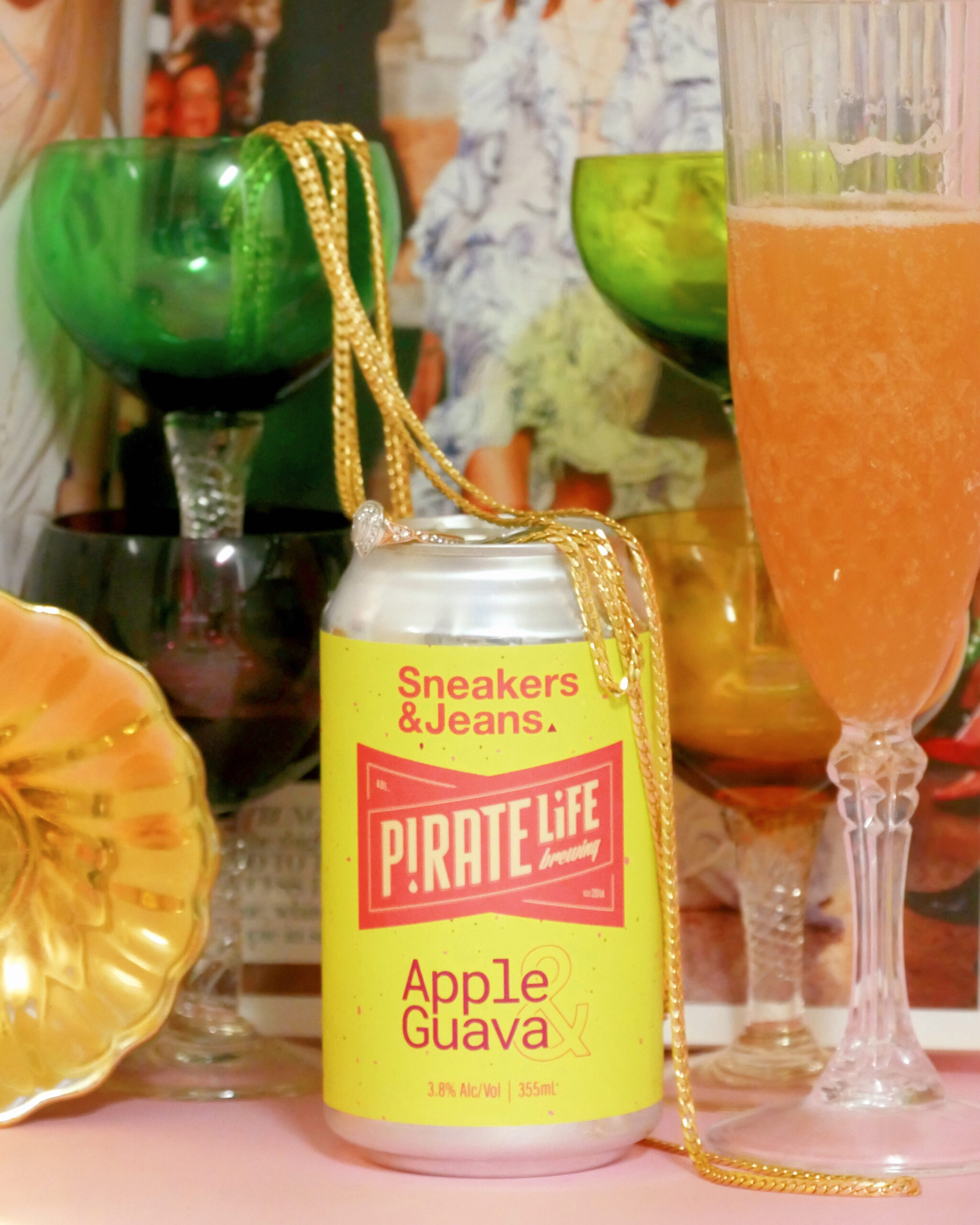 The old saying 'pink and green should never be seen' couldn't be further from the truth. These two colours make an eye-catching combination, one that I've always been quite fond of. This can certainly caught my attention among all the others in the bottle-shop fridge because of it! I drew inspiration from this funky colour palette to put together my coordinated look…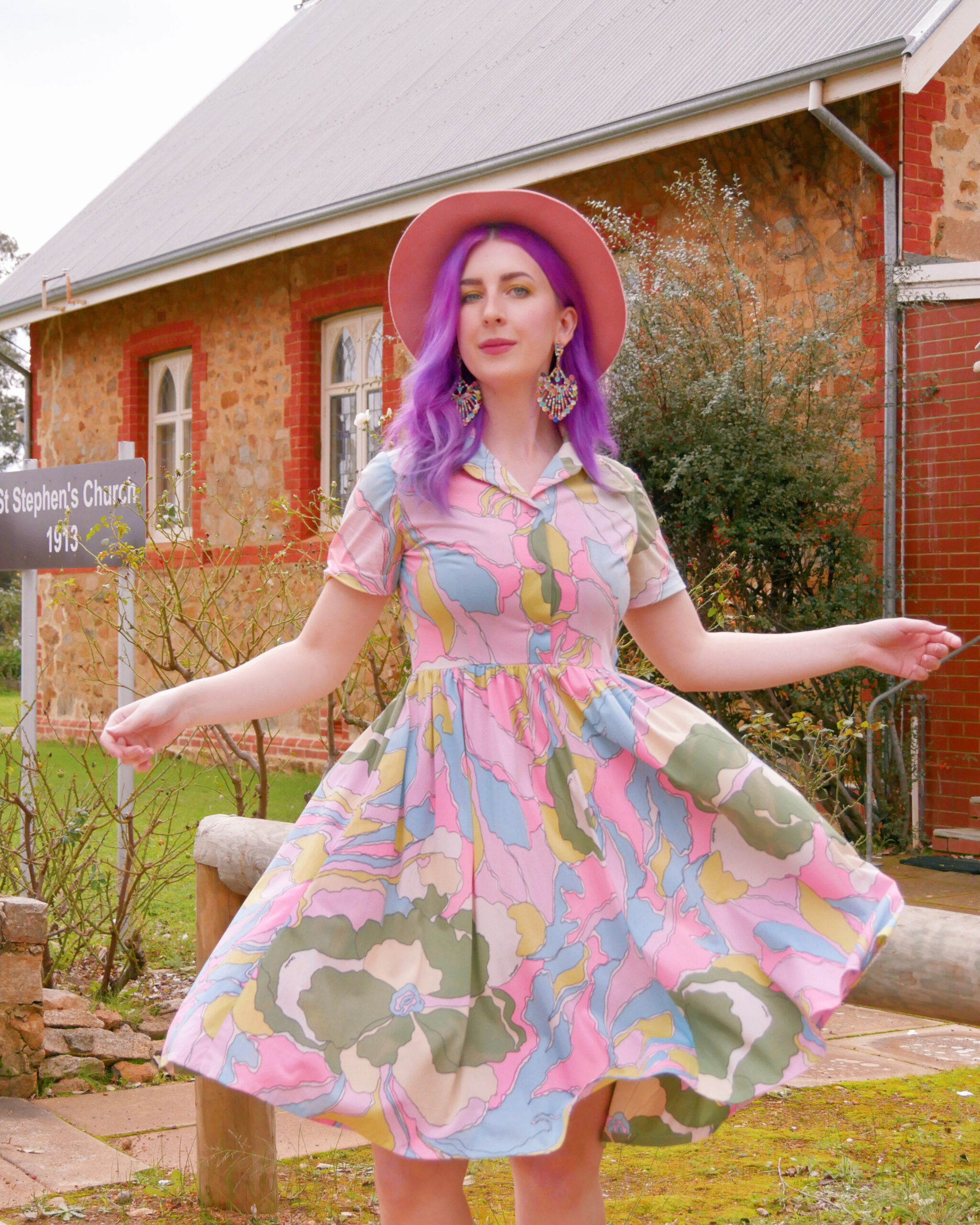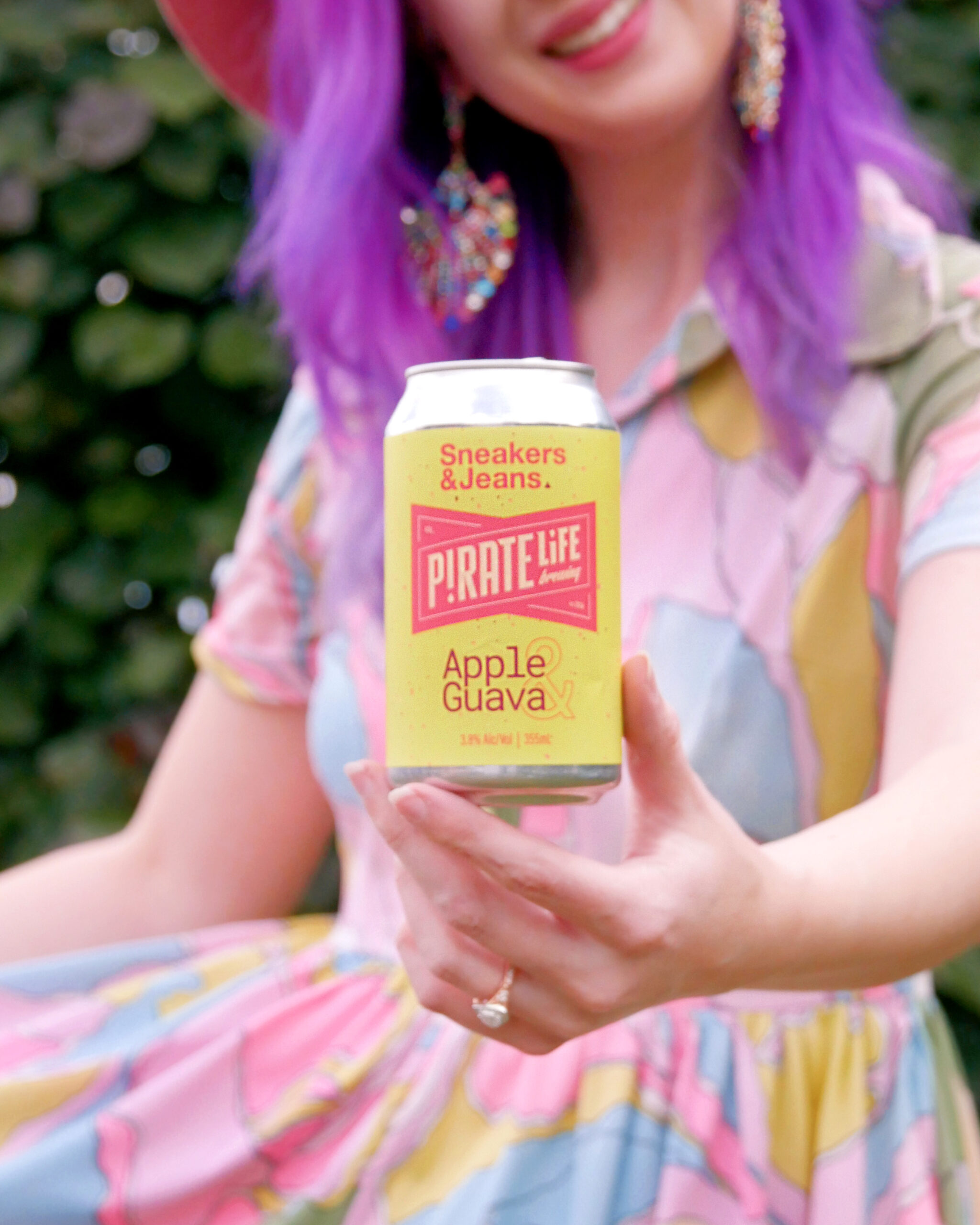 It may be winter, but this outfit coupled with a refreshing sour had me feeling springtime vibes, no jeans and jacket required here! Luckily for me Perth winters are quite moderate, so I can still rock outfits involving dresses during 'cold' weather. This vintage dress has been a regular fixture year-round in my wardrobe since I stumbled across it in a Melbourne vintage shop. If I was going through a Melbourne winter on the other hand, it might not be so lucky to see the light of day this time of year!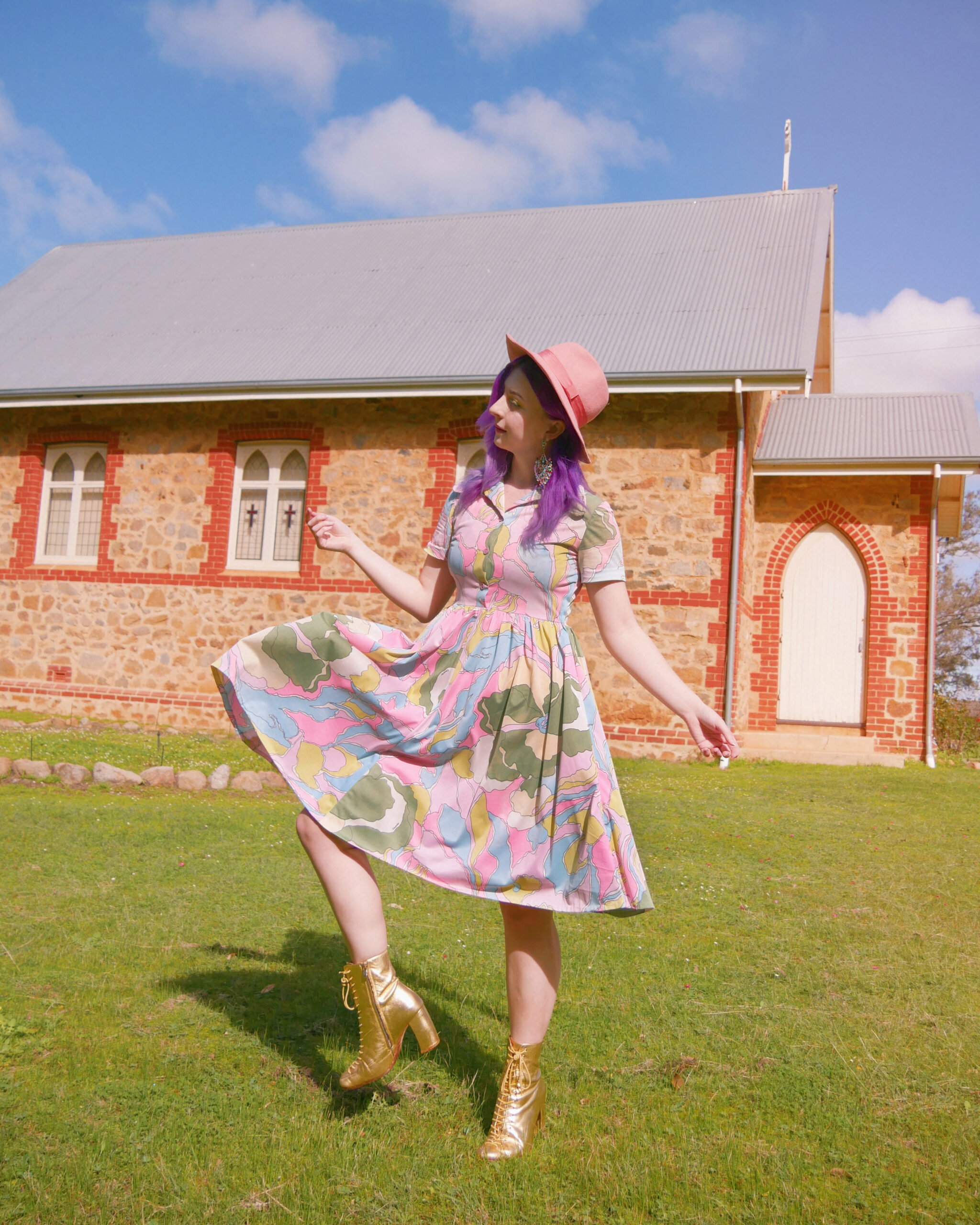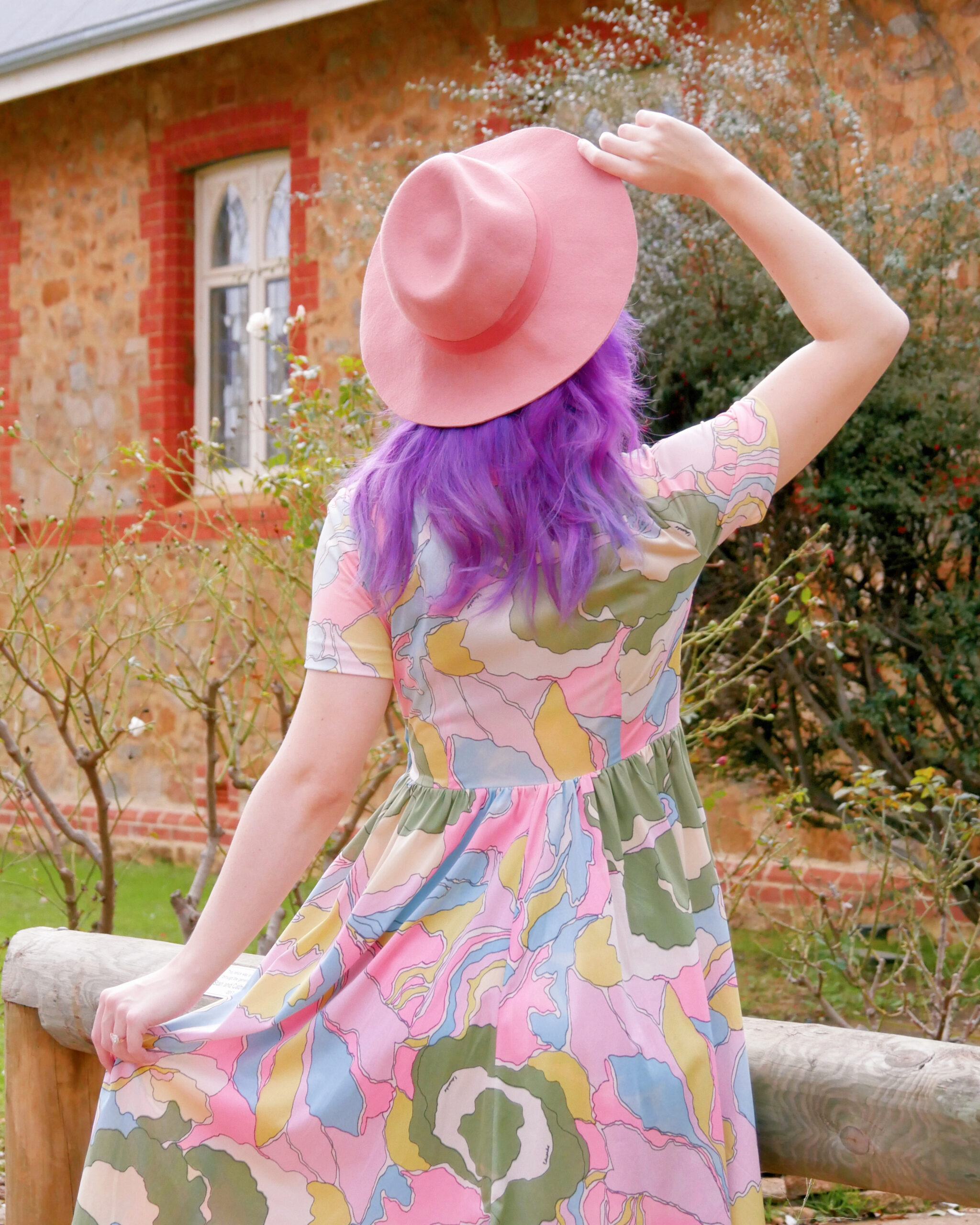 My hat is also a secondhand find, although not one of my own. My aunt and uncle spotted it in an op shop and thought of me! Their present shopping senses were spot on, I can't imagine a more perfect felt hat for me than this one. Now I just need to track down a few more colours of the rainbow, then I'll have something for every outfit… A good rotation of hats never goes astray, especially when my dark regrowth starts to make an appearance!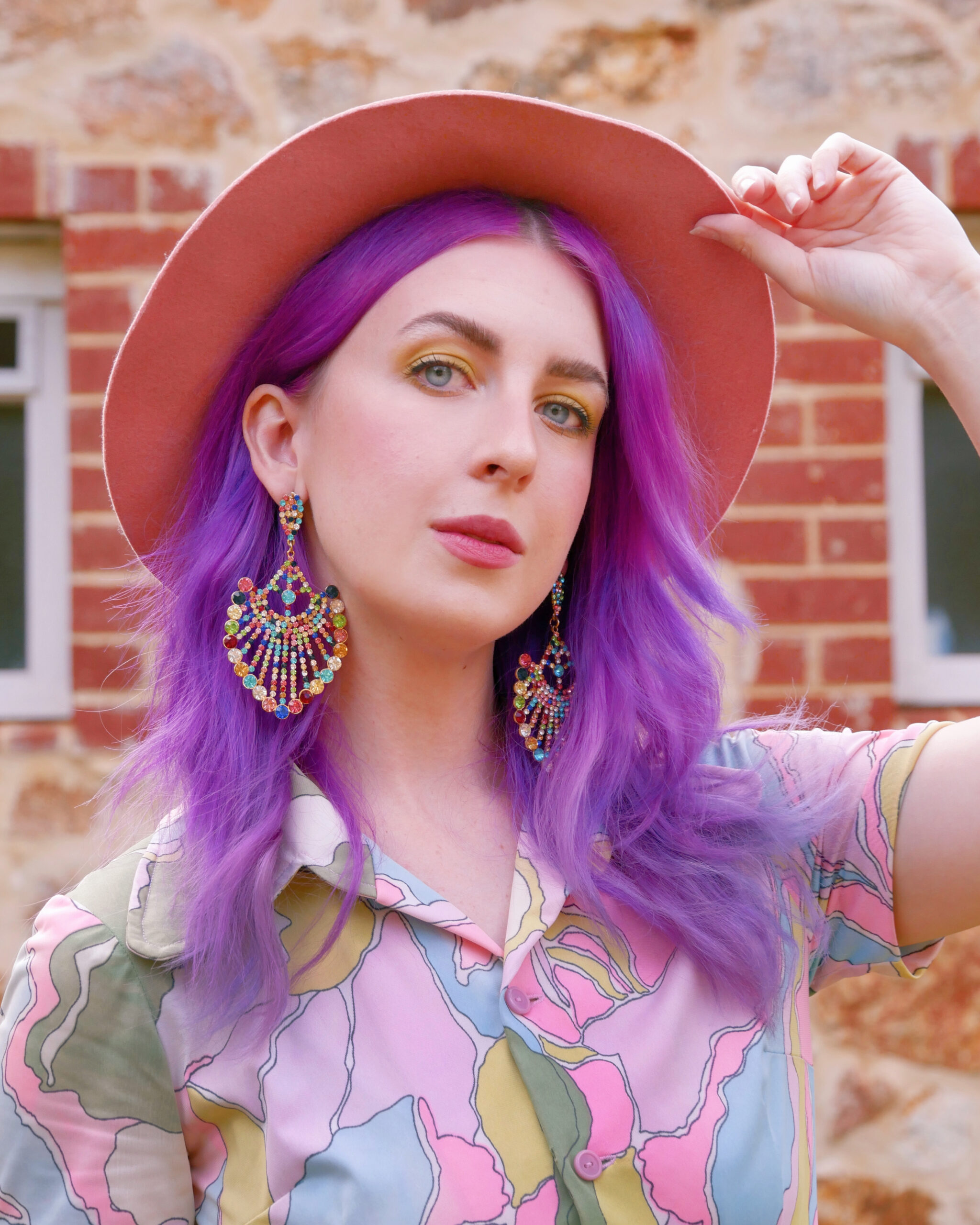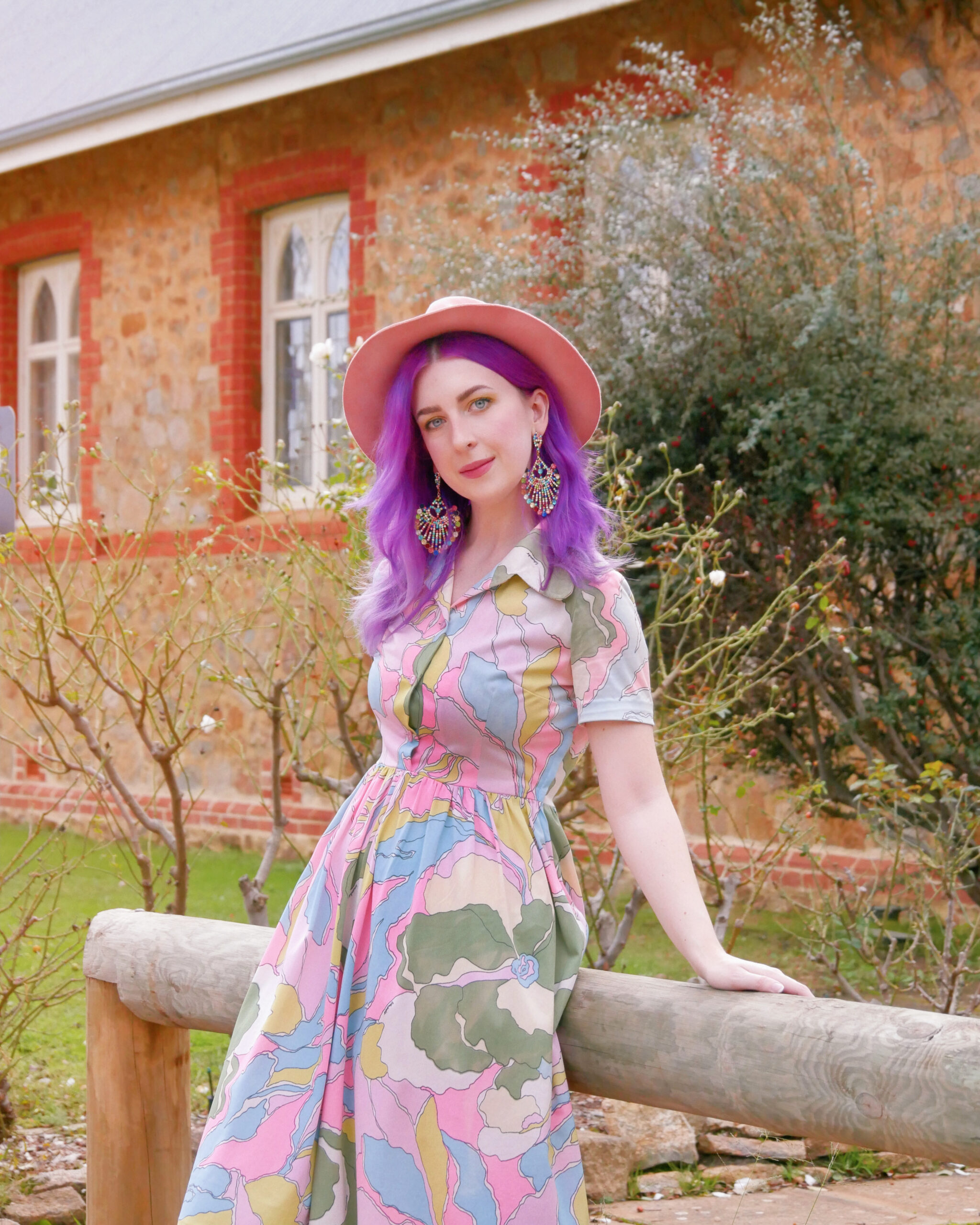 Admittedly, I've been playing it quite safe with my makeup in recent times, only rocking neutral hues. This bold can demanded a pop of colour though, so for the first time in a long time I picked up a colourful eye shadow palette! It was a refreshing change to rock some colourful makeup again, these days I seem to wear so little makeup that even when I go out I don't tend to push the envelope too much. Maybe I'm getting old? Remember my days of coloured eyebrows and glittery eyes?? I'm sure those of you who are here from my days on Tumblr will recall many a viral post of me rocking some sort of glitter on my face… Oh to be young and carefree with craft glitter! 😉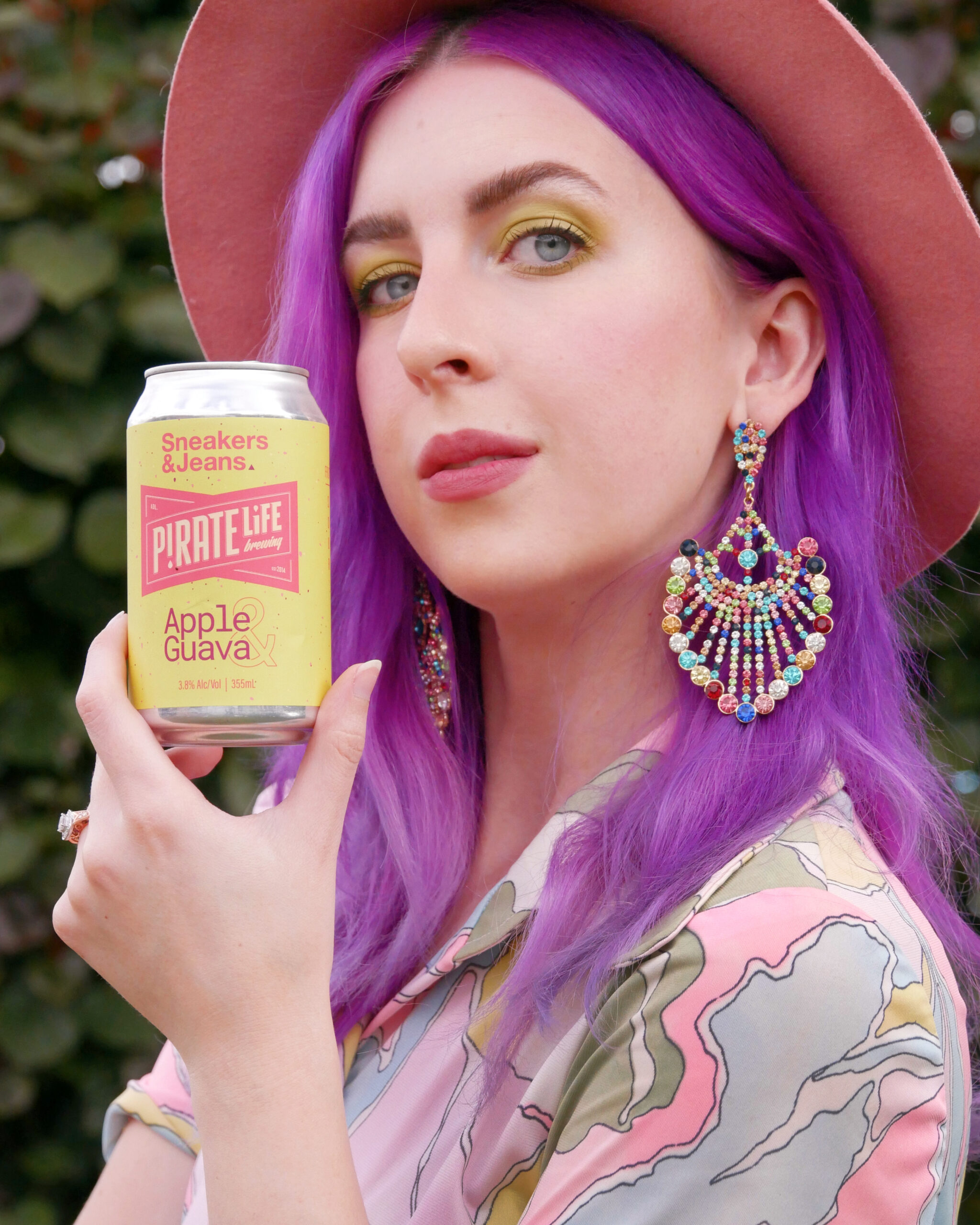 I really enjoyed the little challenge of matching my outfit to my drink, and already have a few different cans ready and waiting for future posts! One things for sure, setting a 'brief' can actually prompt you to try things you might not usually (like me going back to a colourful makeup look), so I think it's a good way to shake things up if you've been feeling a little bored with your style. Why not give it a go for yourself, and pick a non-fashion related reference to create an outfit around? You might be surprised what you come up with given some direction! 🙂