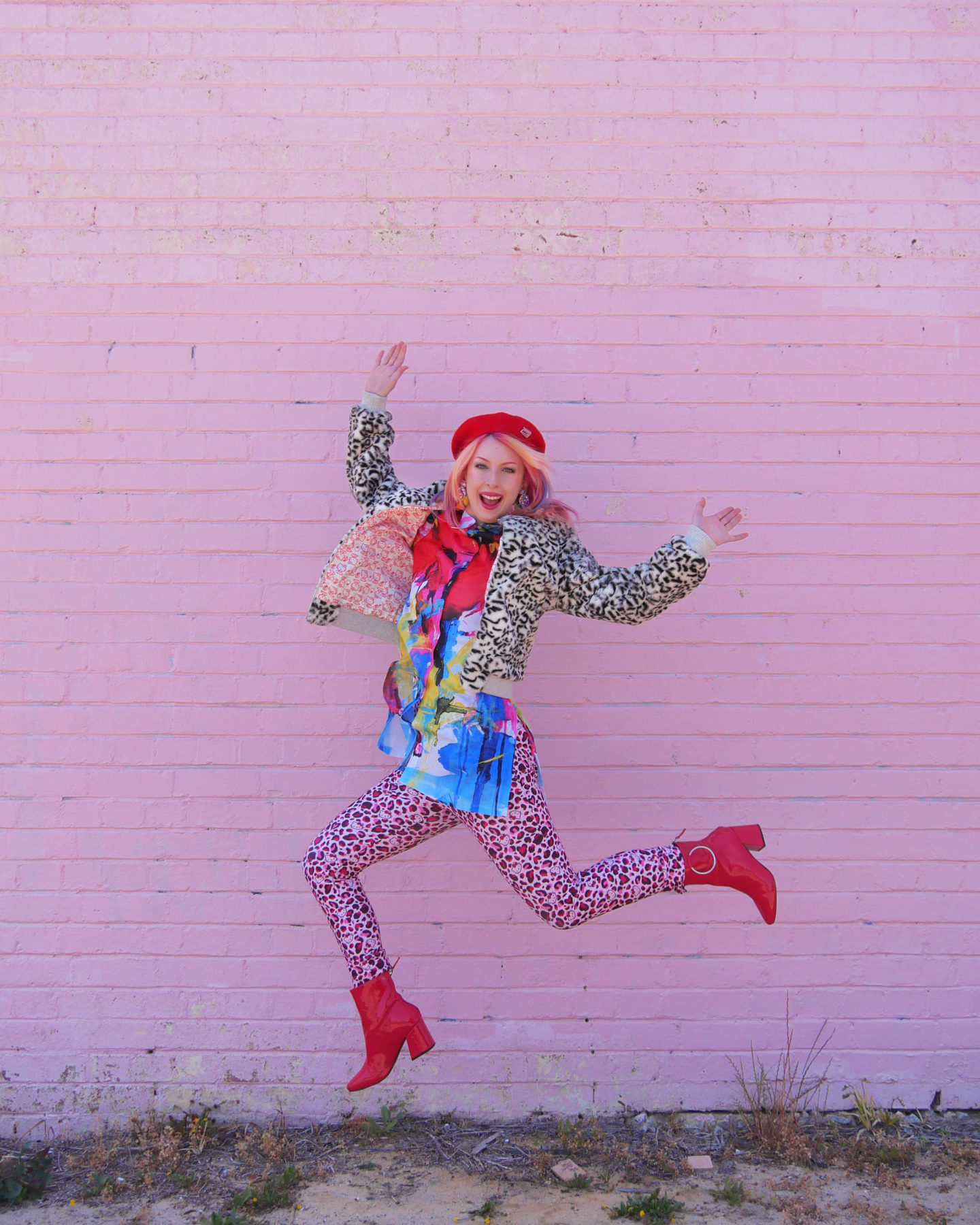 Leopard printed Hello Kitty goodness meets an artsy pop of colour… The perfect vibe for a bright and sunny Saturday!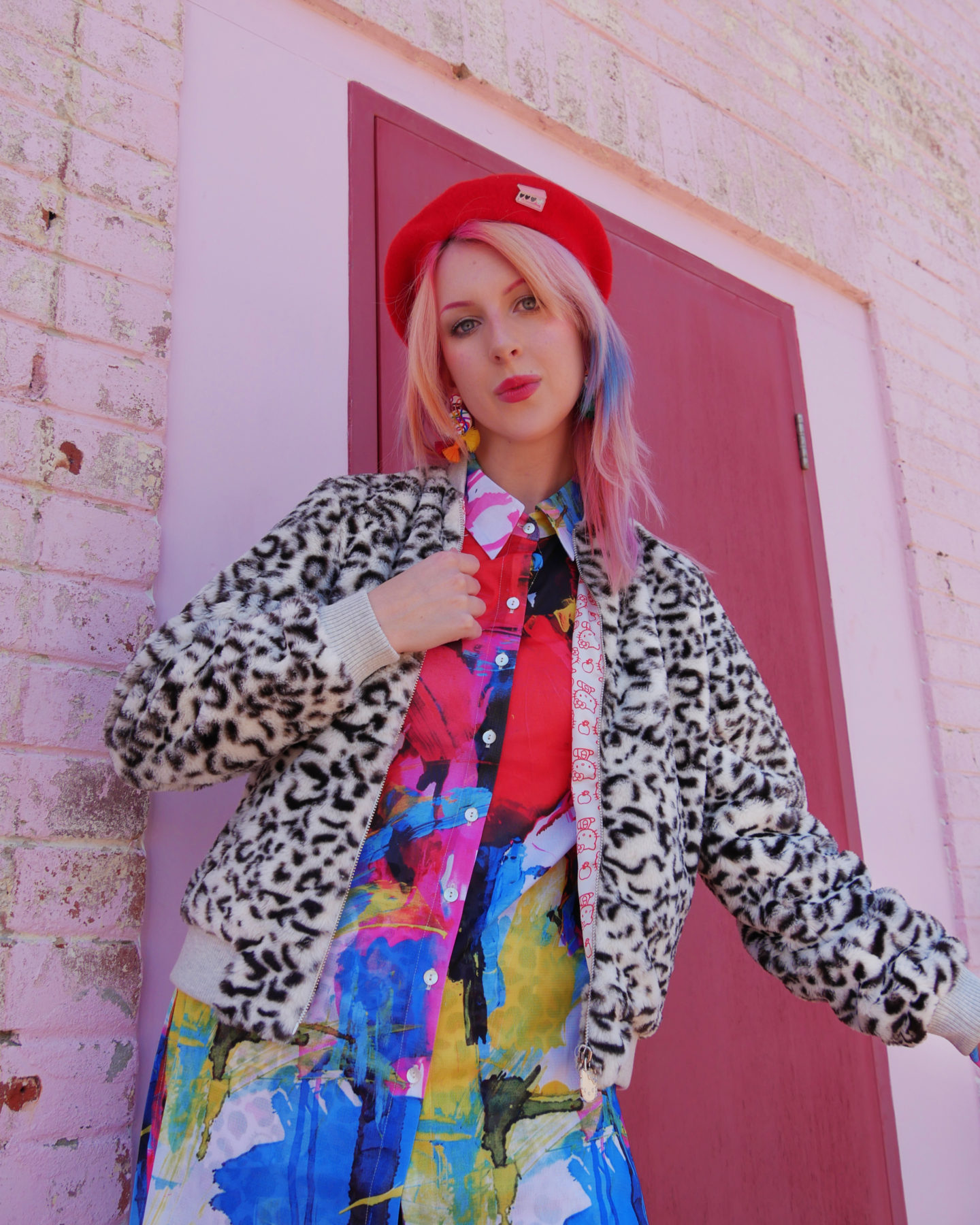 When the sun is shining, the clashing prints come out to play! My best tip for clashing prints – Choose prints that have some similar element that ties them together. Be it abstract prints with some similar colours, different pieces with a floral print of a similar size (for example, all small flowers), or single out a key colour or two from the clothing pieces using accessories to bring that colour palette to the forefront. For this outfit the link between every pieces is a bold pop of red… Order amongst the chaos of multiple prints is totally possible to achieve, you just have to use your creative eye! 🙂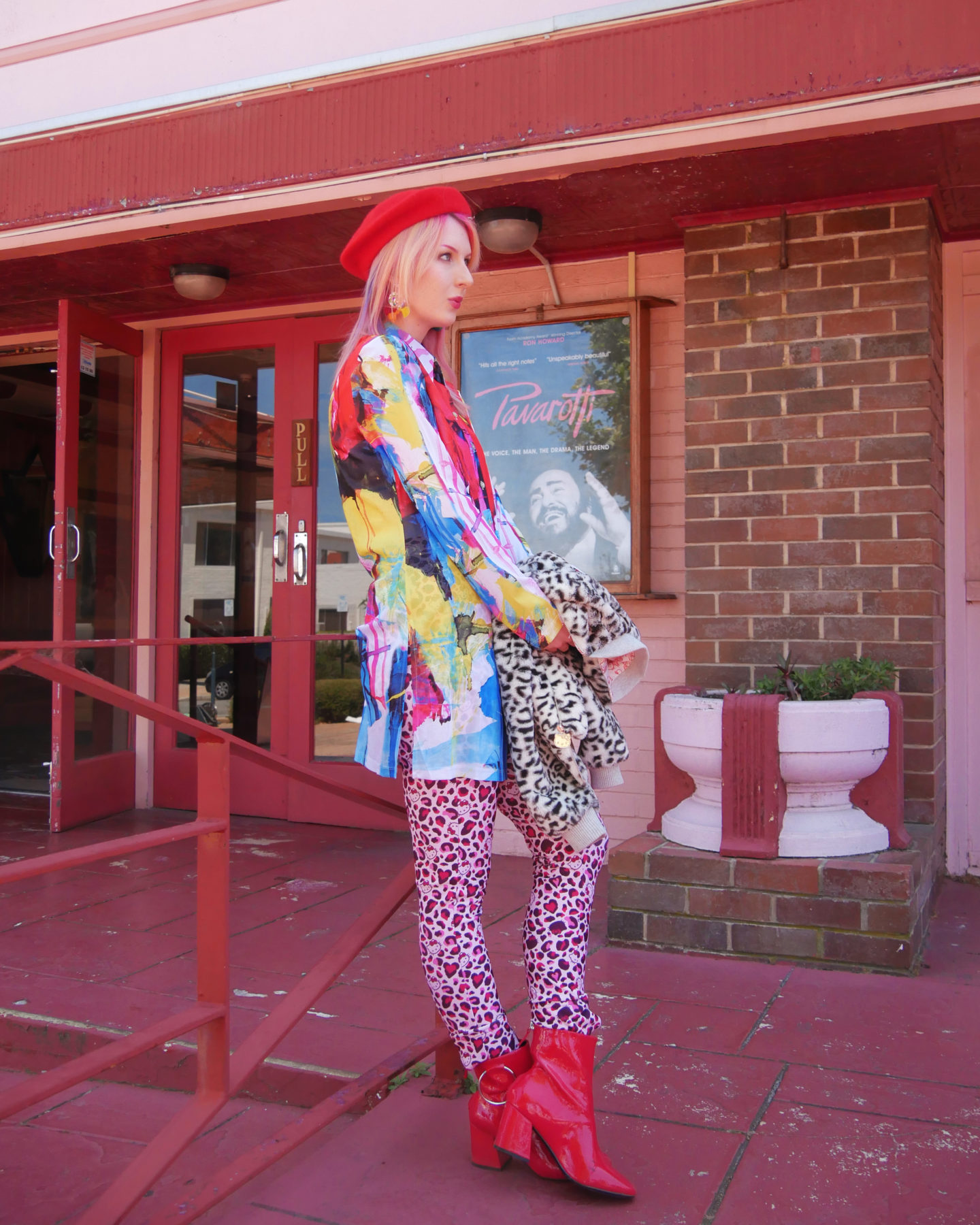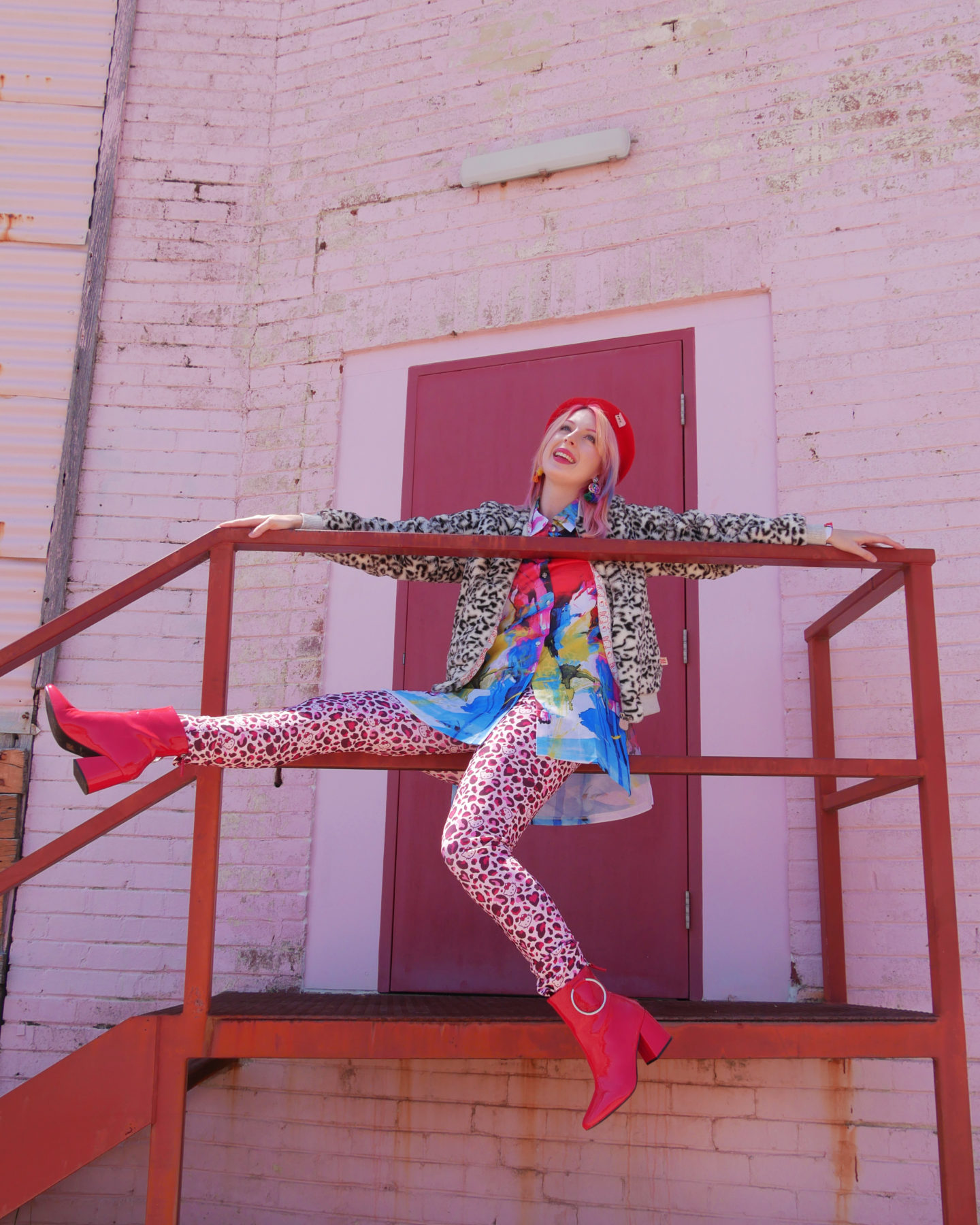 The hero pieces of this look are definitely the BlackMilk Clothing pants and jacket… Leopard print is a timeless classic, and these pieces give it a distinctly modern, kawaii-style update! These pieces are from one of the latest collections from BlackMilk Clothing, 'Hello Tokyo' – Think Japanese street style influences combined with some fan favourite Sanrio characters. Such a fun collection of garments, I definitely recommend taking a peek at the rest of the range!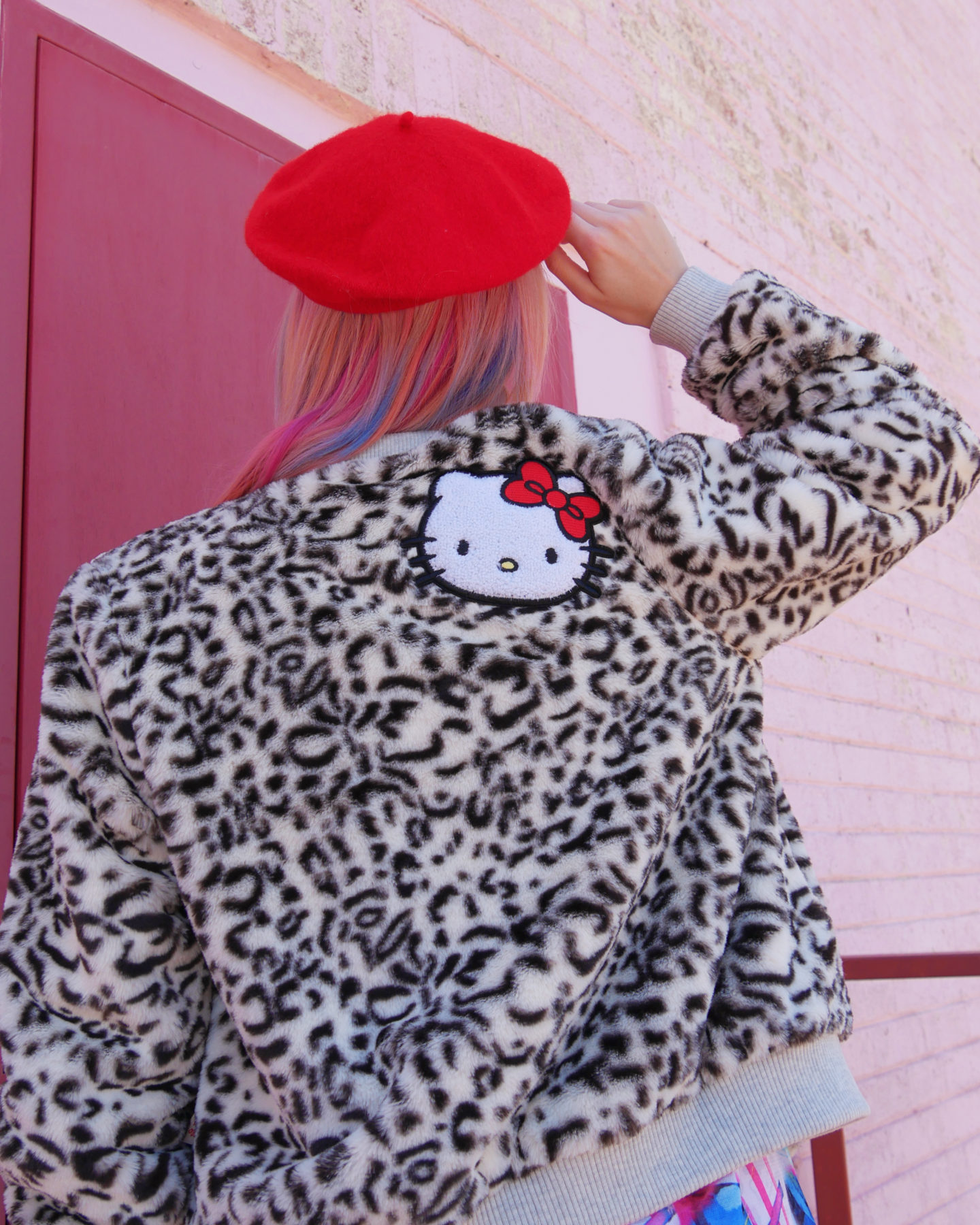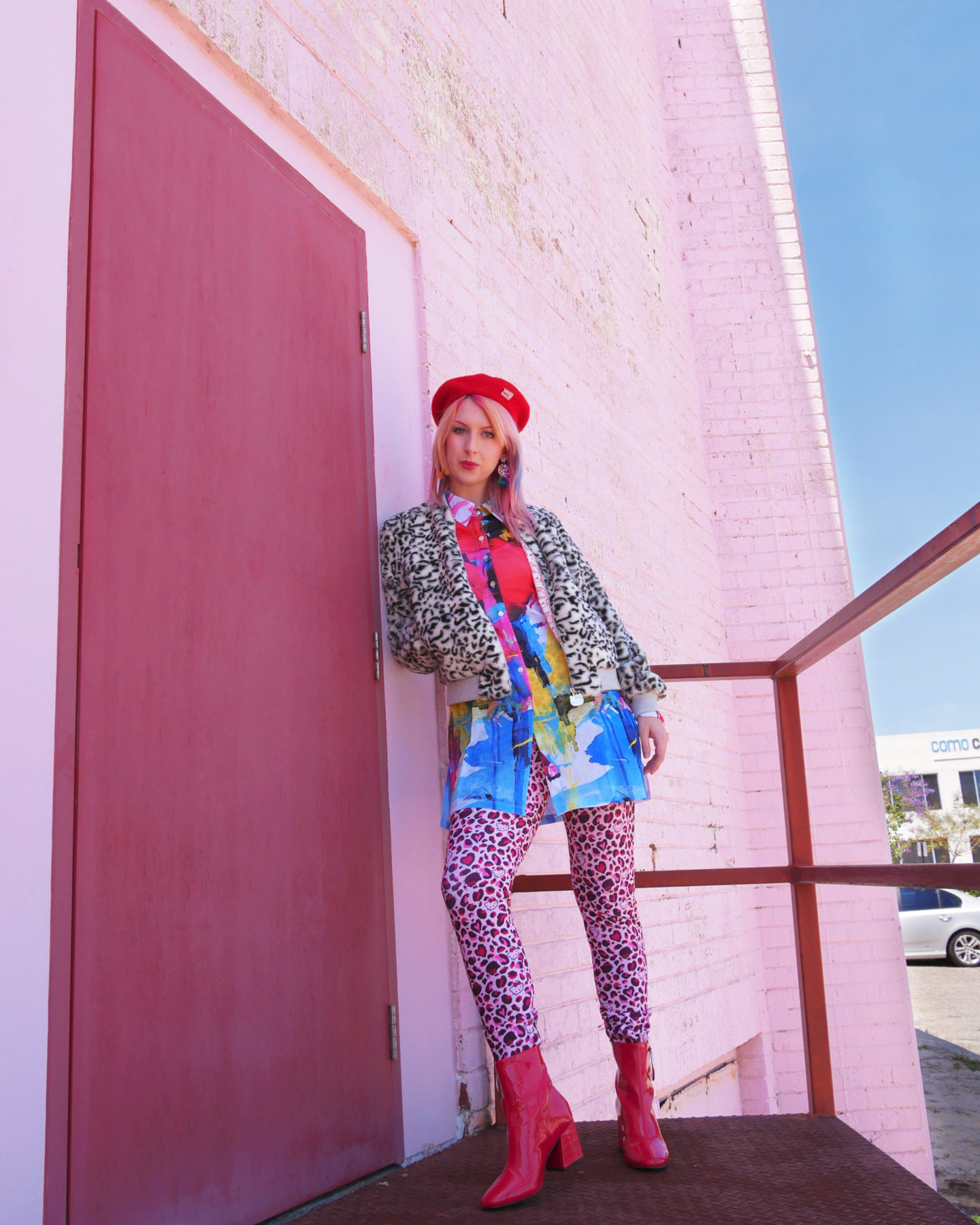 Jacket: BlackMilk Clothing
Pants: BlackMilk Clothing
Top: Gabriella Frattini
Boots: Famous Footwear
Pin (worn on beret): Laserkitten
Earrings: On A Whim Designs