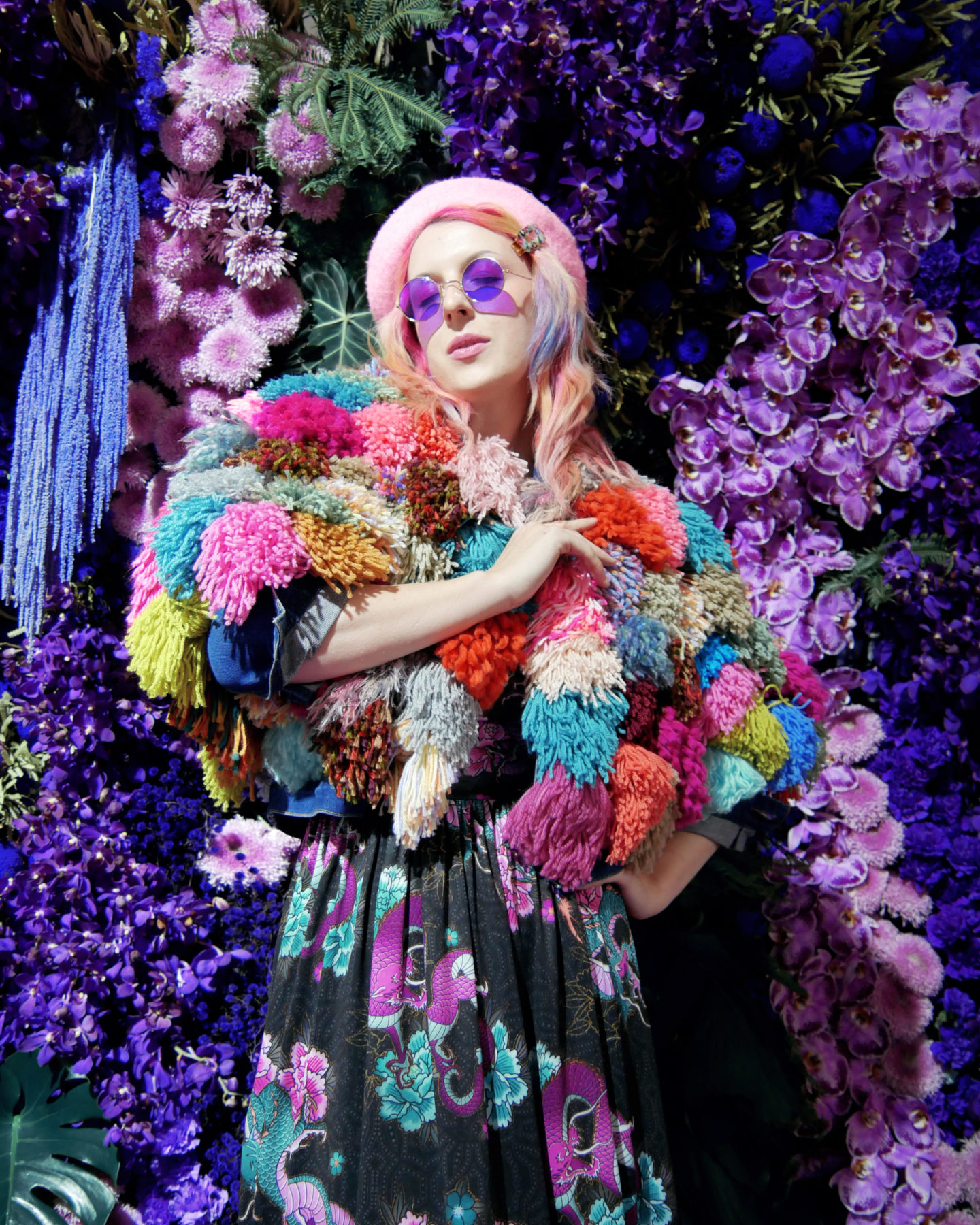 Don't you just love it when a location matches an outfit to a tee?! This was definitely the case with my lovely BlackMilk Clothing dress and P'JUNK jacket, paired with this incredible floral installation by Matthew Landers!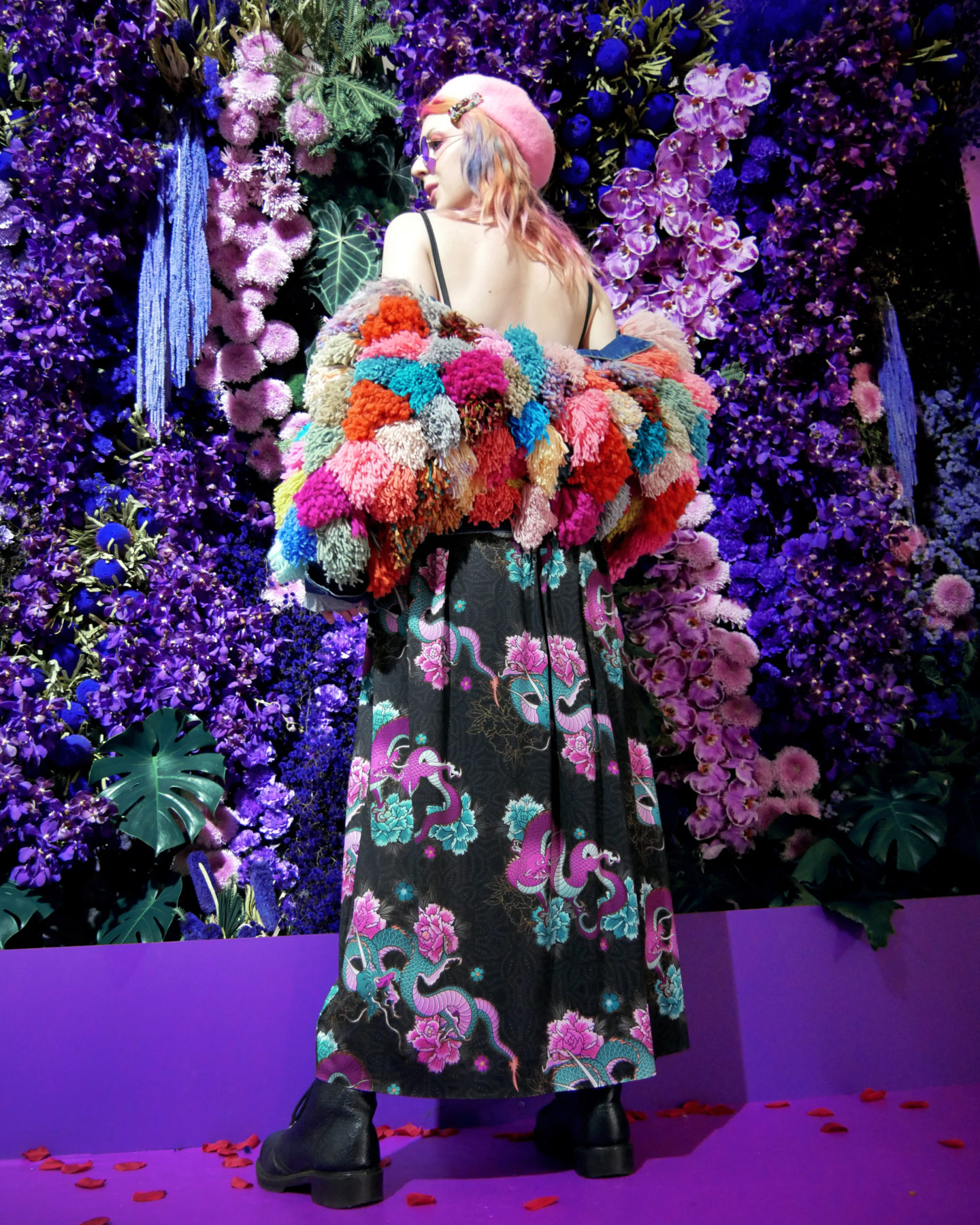 This beautiful printed dress is from the latest BlackMilk collection, Hello Tokyo, an exciting release featuring some fan favourite Sanrio characters as well as pieces with a Japanese influence. This dress style is a new cut for BlackMilk, and one that I think is a very elegant, fashion-forward addition to their range… I can't wait to see what future prints they release in this style!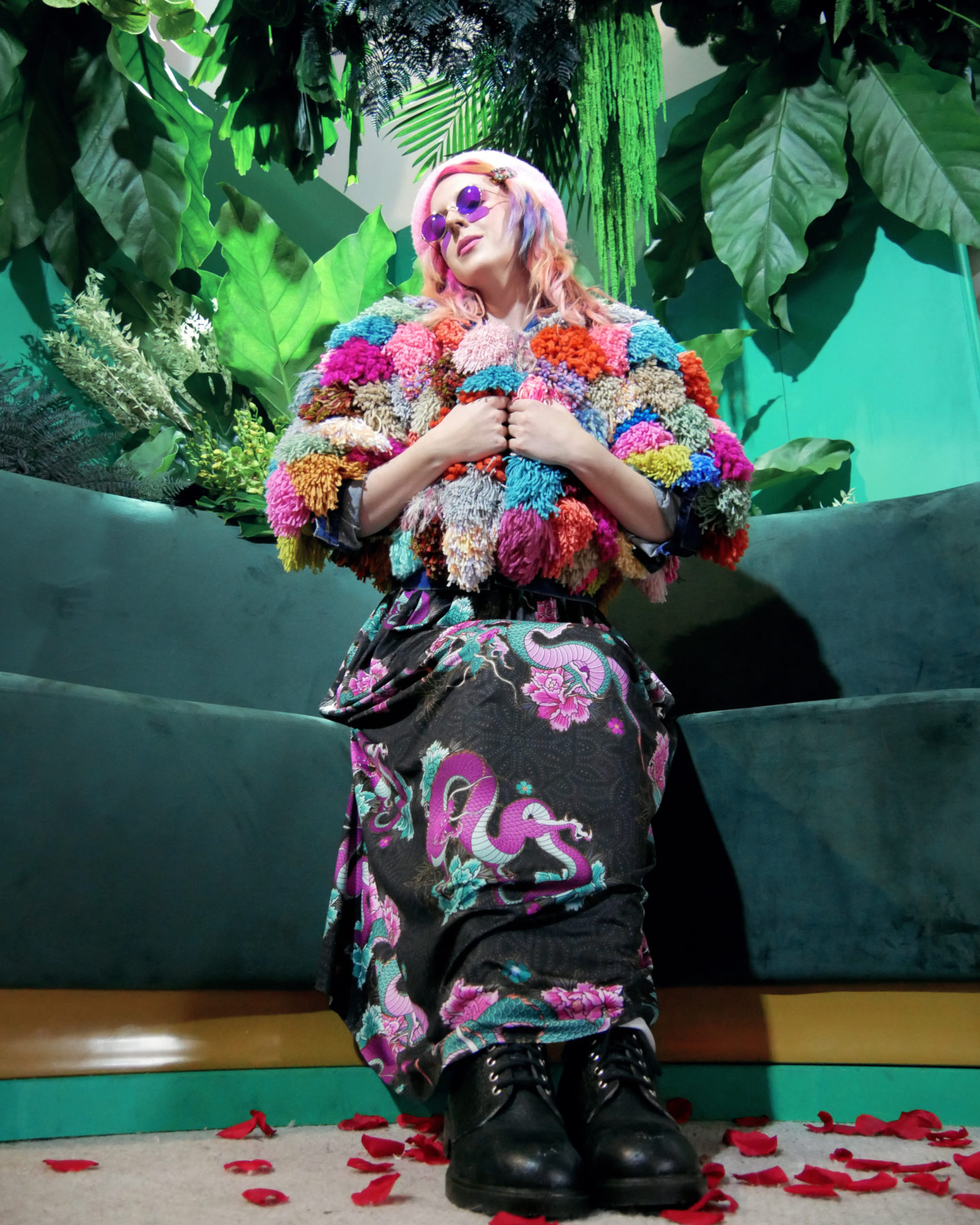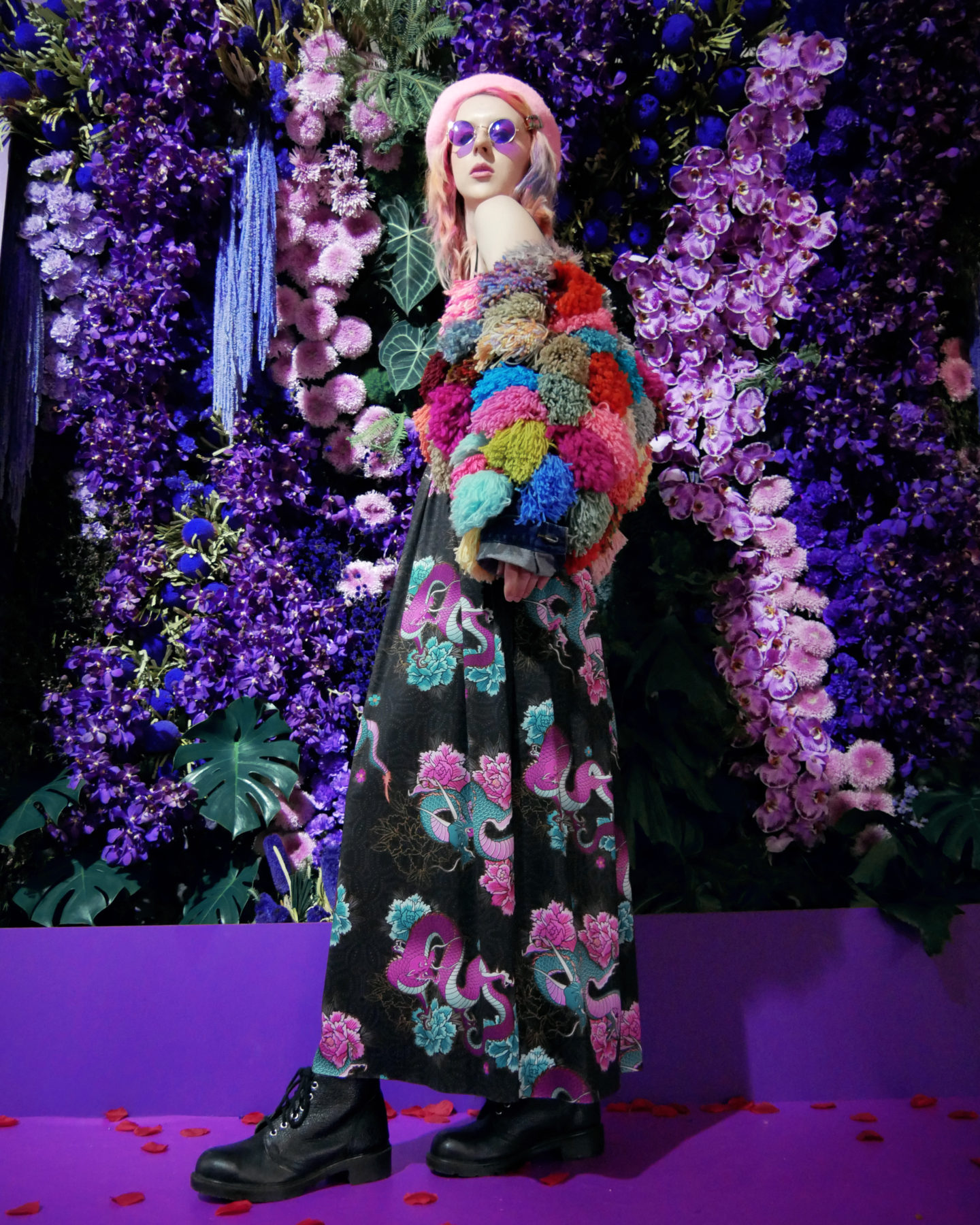 I paired it with some awesome boots I scored secondhand at a local Salvos op shop, as well as with an epic one-off jacket I designed and made myself (which is currently available to buy – reduced to $500 with free Australia wide shipping! If you'd be keen to add it to your wardrobe, send me an email 🙂 ). I just love the way the coloured elements of this outfit pop against the boots and dark tones of the dress print… Something I've been enjoying lately is experimenting with darker hues in my outfits. Such perfect timing with summer just around the corner, haha! 😉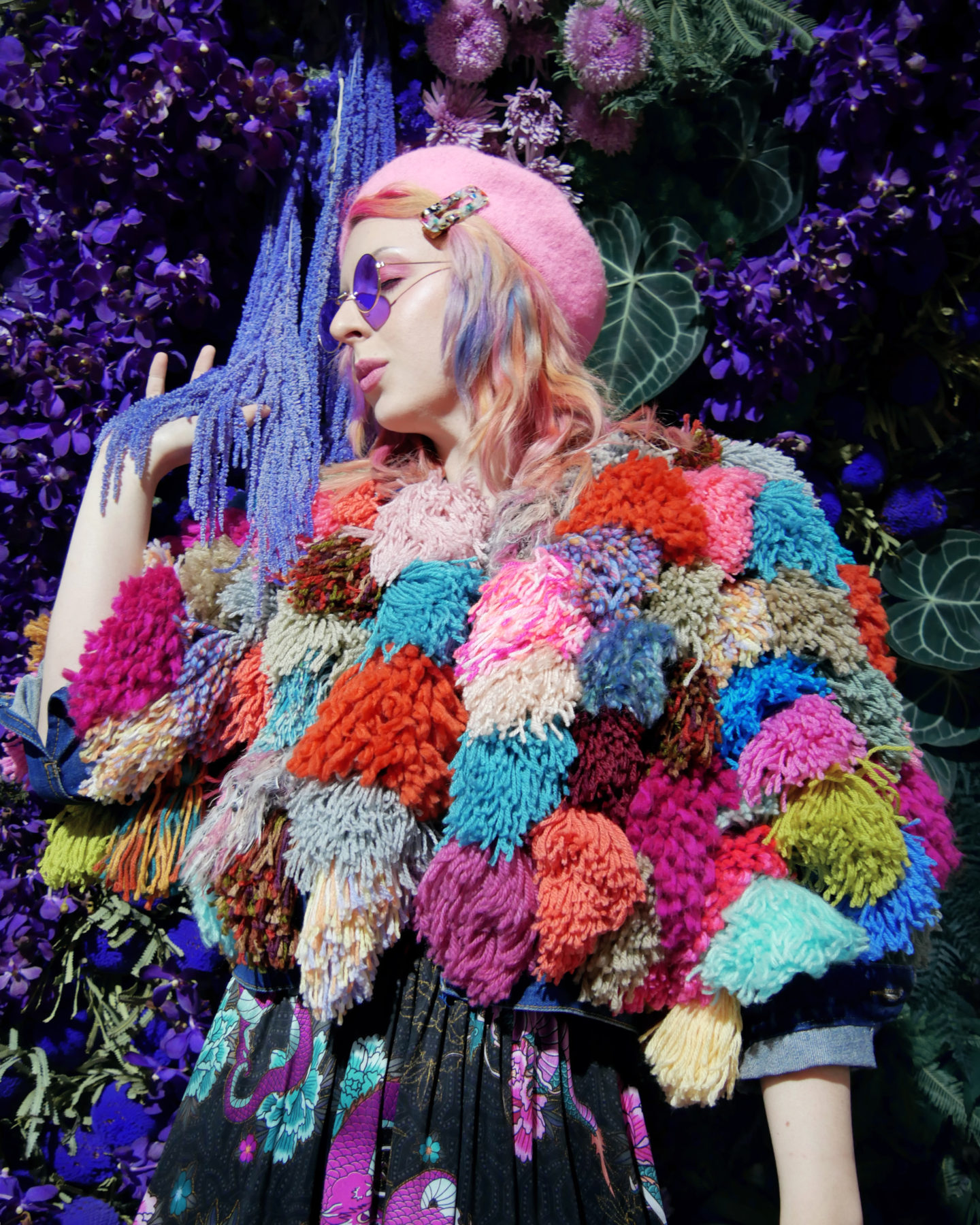 In regards to this epic photo location – its currently nestled away at Crown Perth, there are signs to point you in the right direction! The two different backdrops seen in this post are just a peek at what is on show. Other than these purple and green displays, there is also red, yellow, blue, and pink – a rainbow dream (check out my TikTok to see them all)! If you're in Perth before the end of this month, you HAVE to check it out while the pretty blossoms last!