Surprisingly, I've never been much of a Pinterest user. Aside from gathering inspiration during my fashion degree, you wouldn't find me spending much time on there… But all that has changed with wedding planning! It appears that you can teach an old Tumblr dog new tricks, and I'm now the curator of a small collection of wedding-related inspiration boards. One of these boards centres on what is arguably one of the most important elements of the big day – The cake!
Whether, big, small, short, or tall… One thing that my cake pins have in common is real flowers. In my research I stumbled across an amazing Aussie family business who grow sustainable edible flowers, Bloomish. These flowers are pretty special – They're freeze dried, preserving their fresh look while giving them extra longevity (they can last in your pantry for up to two years!). I ordered some of their pansies, and the first round of wedding cake trial baking began…
Our wedding cake is going to be extra special, because it will be home-made by the best baker I know… My wonderful Aunty Pam! Her and my Uncle Wayne own a quirky little book cafe (Rarebits on Burrowes), so she's very accustomed to baking up all sorts of delicious treats. I drove out to visit them over the weekend so that we could test out a few ideas in the kitchen.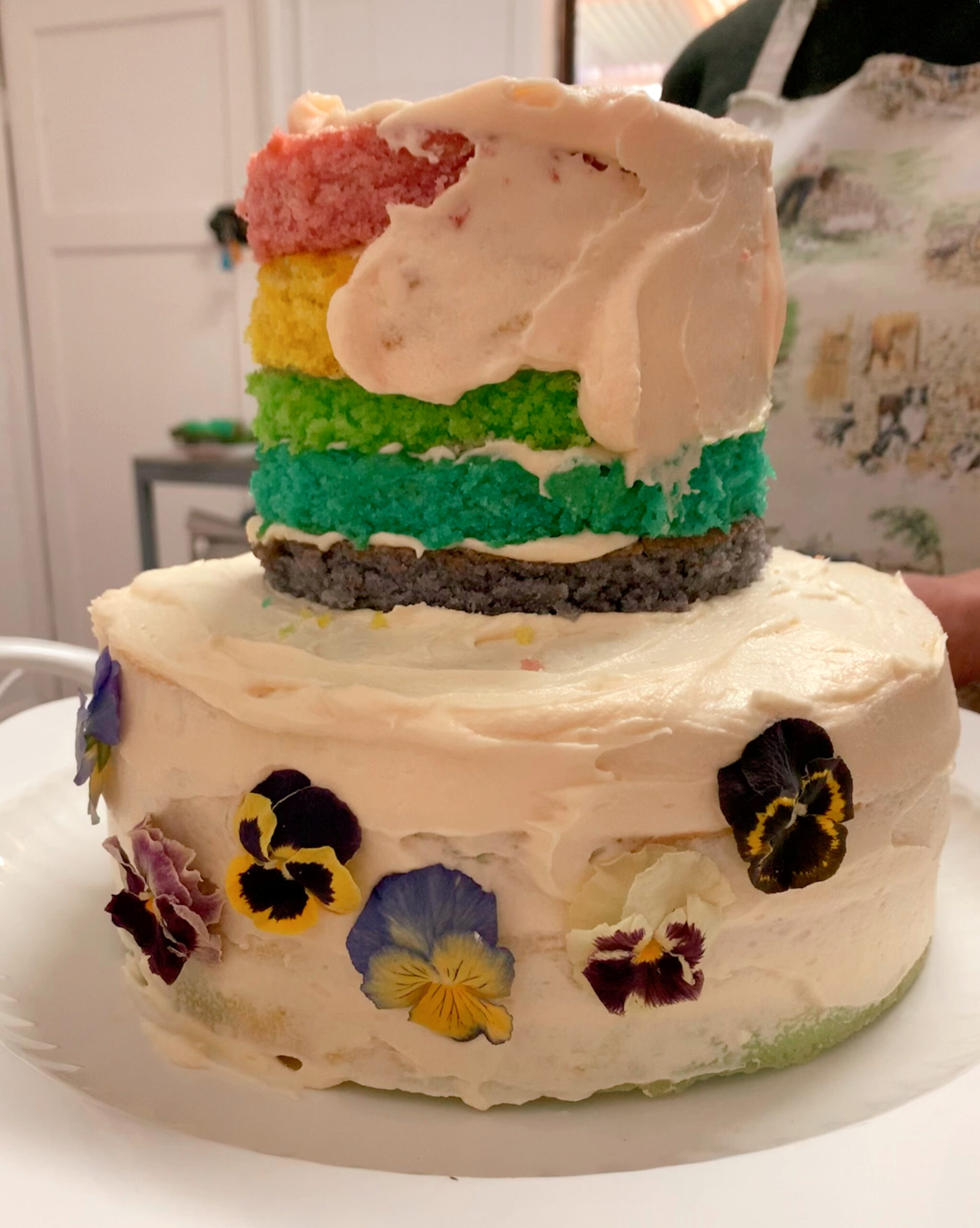 We wanted to test out a couple of different rainbow cake options, one being pastel colours and the other in more vibrant hues. We were also keen to experiment with some different cake recipes to see how they fared, both with taking the colour and also with the weight of the layering. In the end, we combined our trial ideas into the one cake – A pastel white chocolate mud cake bottom tier, with a brighter butter cake on top!
In the absence of berries and macarons for decoration, we used chillies plucked from Pam and Wayne's garden and some of Pam's home-made jam tarts pinched from the cafe. While they were intended as stand ins so that we could imagine how the desired cake decor would look, I will admit I actually quite like how they look! The shape of the chillies certainly adds some visual interest!
Once complete, we carefully carted it up to my grandparents house for the big reveal and some taste testing (and snipped a few extra flowers from their garden for added garnish). It was a total success, and everyone gathered around in front of the fireplace for the rainbow cake cutting to see how it turned out… Such a special moment shared with family.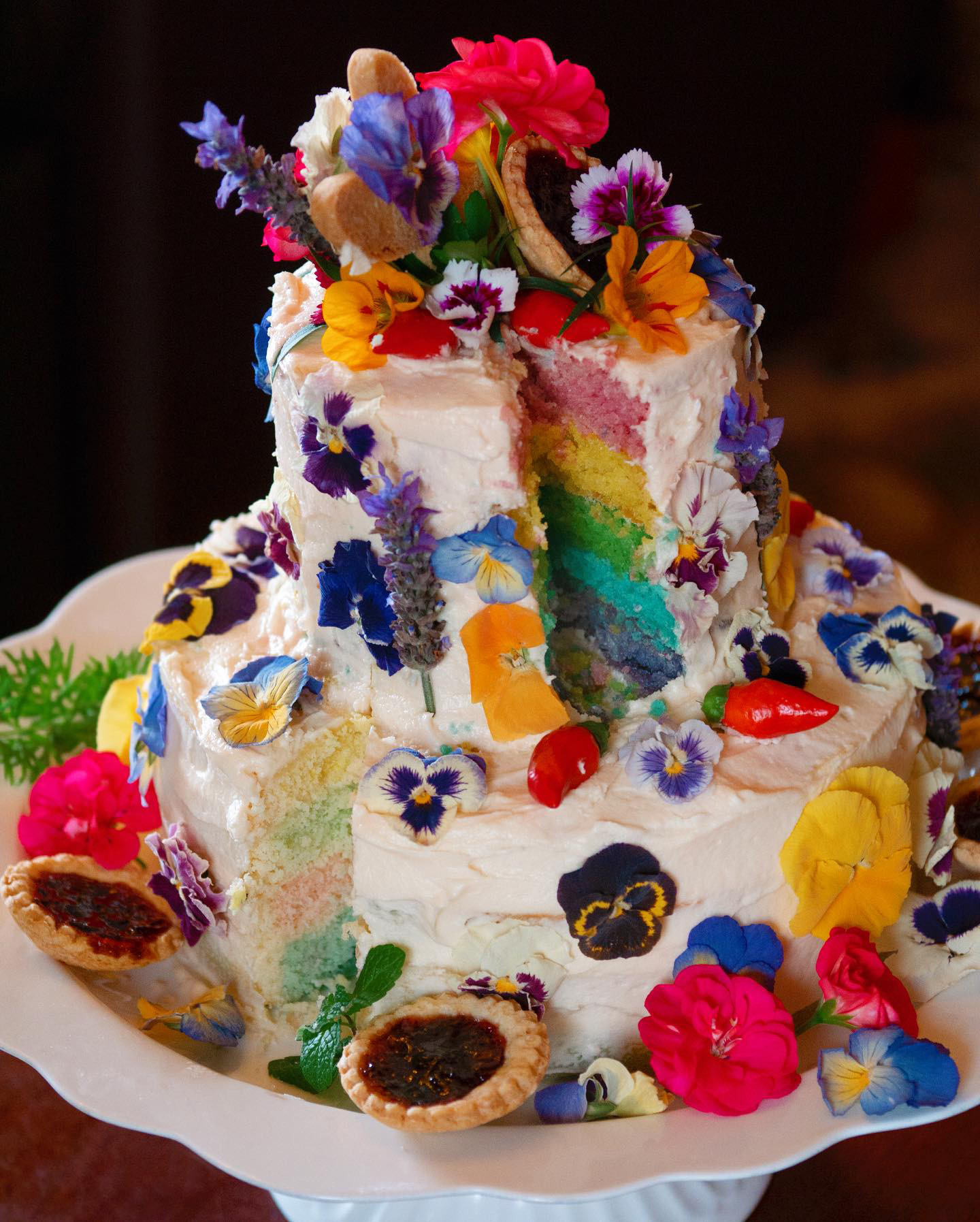 Of course, there was lots of cake remaining after we had our samples to test the recipe. Pam transformed it again, re-icing the lower tier with pink buttercream and adding pansies on top… It became morning tea for a creative workshop that I was running the following morning for a group of local kids!

Needless to say, a rainbow cake covered in colourful flowers was a total hit with a group of 5-12 year olds!