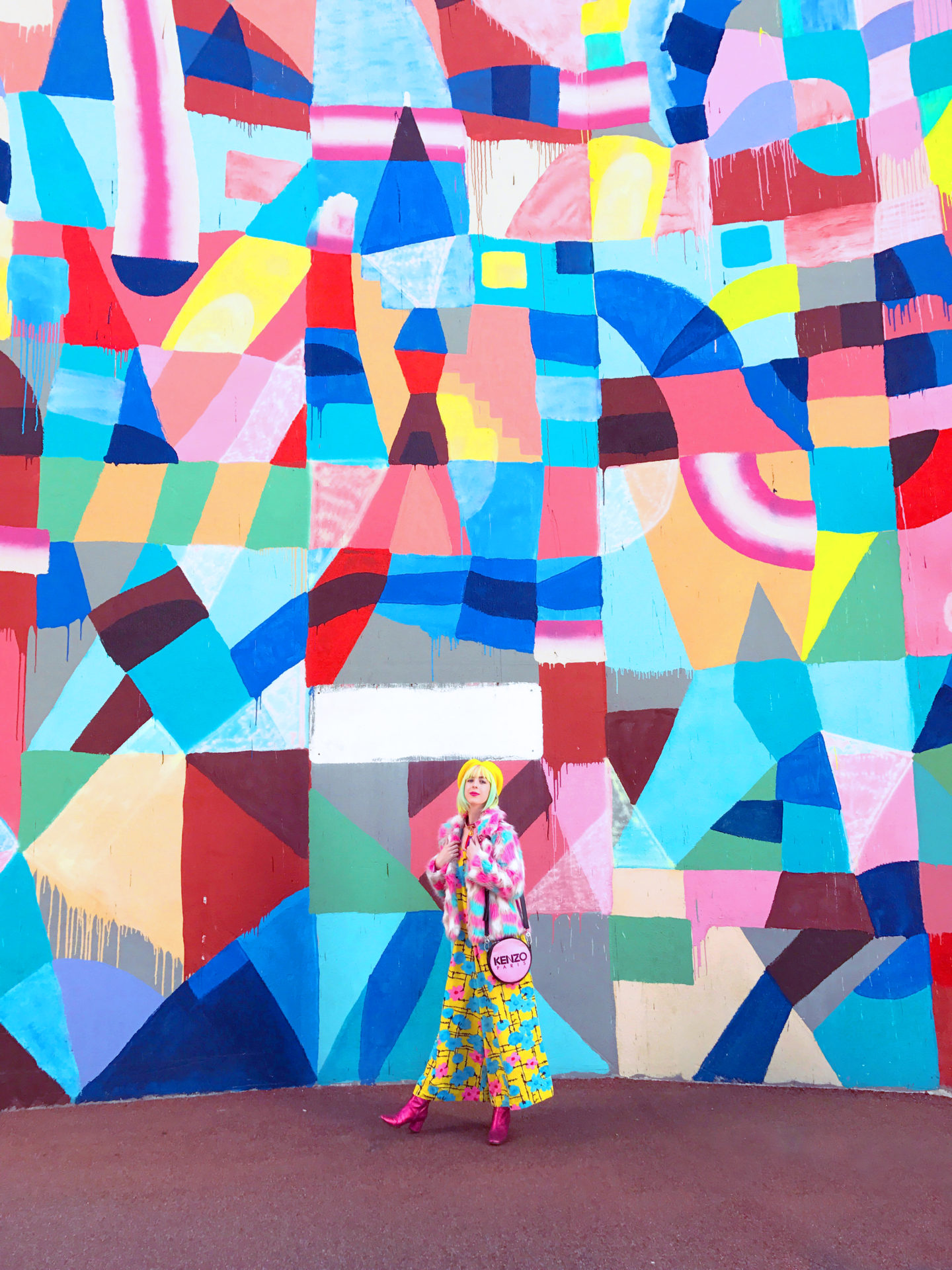 How groovy is this wall, by artist Maya Hayuk?! I love finding colourful murals and vibrant buildings tucked away around Perth or in different places that I travel too 🙂 Coincidentally, I happened to be dressed to match this glorious facade, and blended in with it like a colourful chameleon! Click through to see the full post below, and find out all the details of what I'm wearing~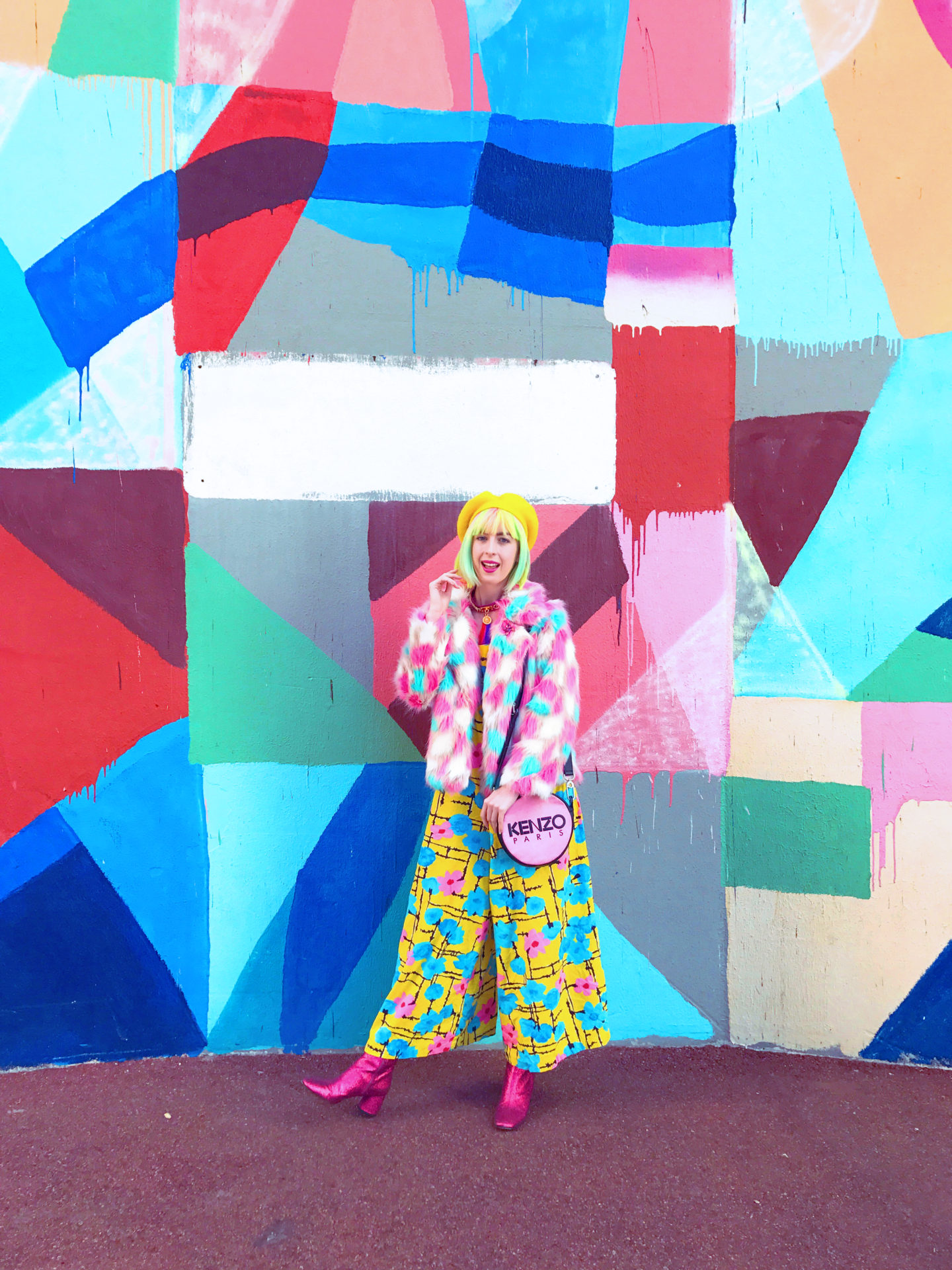 Today was gloriously sunny, but not hot – my favourite kind of weather! I'm so glad the Aussie summer is starting to fade out into more habitable autumn temperatures. With the morning chill in the air I was able to finally layer up with one of my favourite fluffy jackets. I have lots of puffy, fluffy, and furry jackets, but this one from Tibbs & Bones is one I often find myself reaching for on a cool day!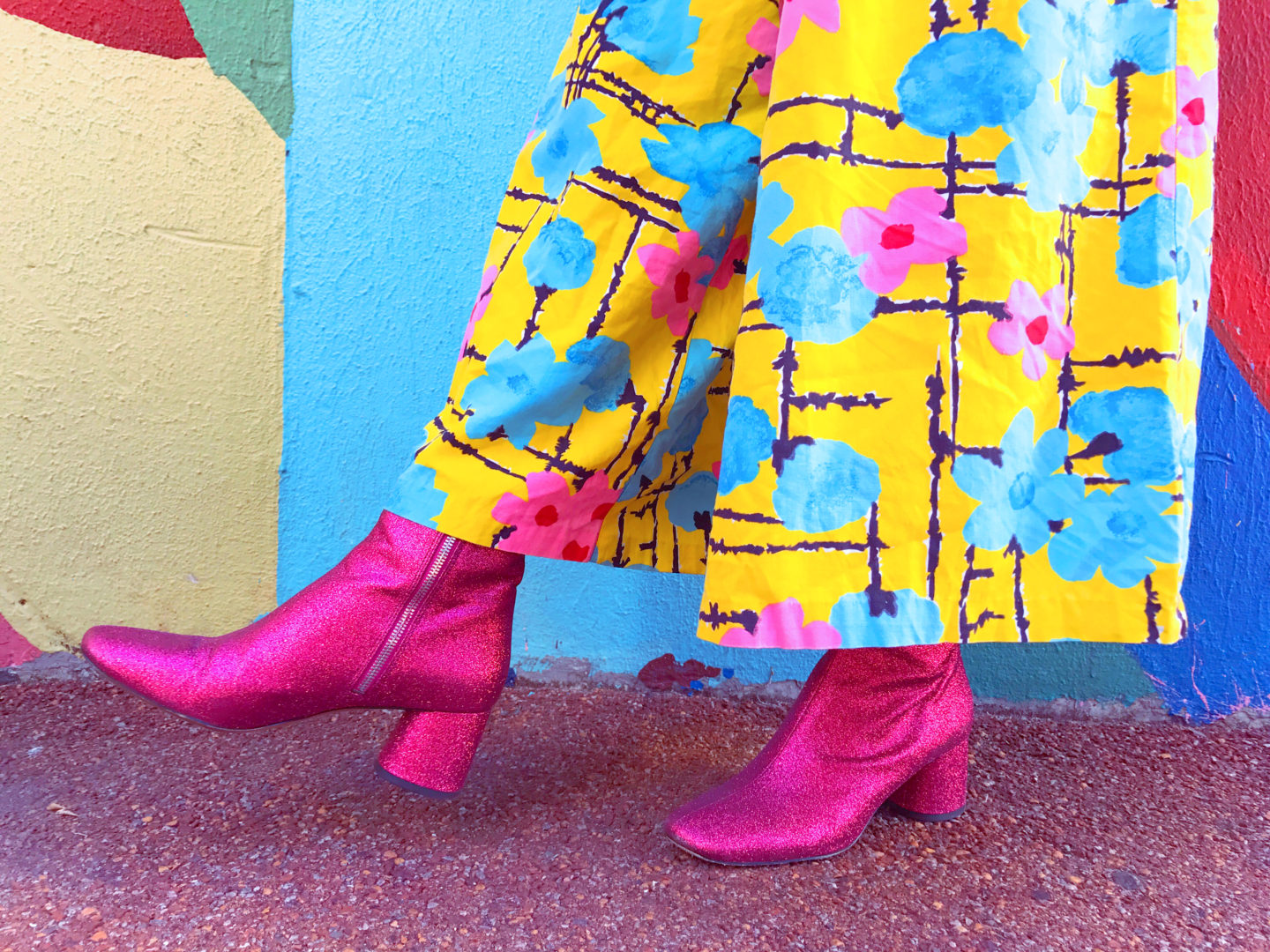 I also wore my favourite ever pair of boots, these glittery gems by Marc Jacobs that I got from Shopbop. These beauties are also available in silver/grey colourway, but of course I had to have them in pink! Whenever I wear these I get so many people commenting on them… Mostly to tell me that they remind them of Dorothy and her ruby slippers from The Wizard Of Oz! Those vibes are some that I am only too happy to channel, The Wizard Of Oz was a favourite movie of mine growing up! I used to dream of being Dorothy and finding my own colourful dream world over the rainbow… I guess you could say that when I grew up I finally found it with how my life is these days! 🙂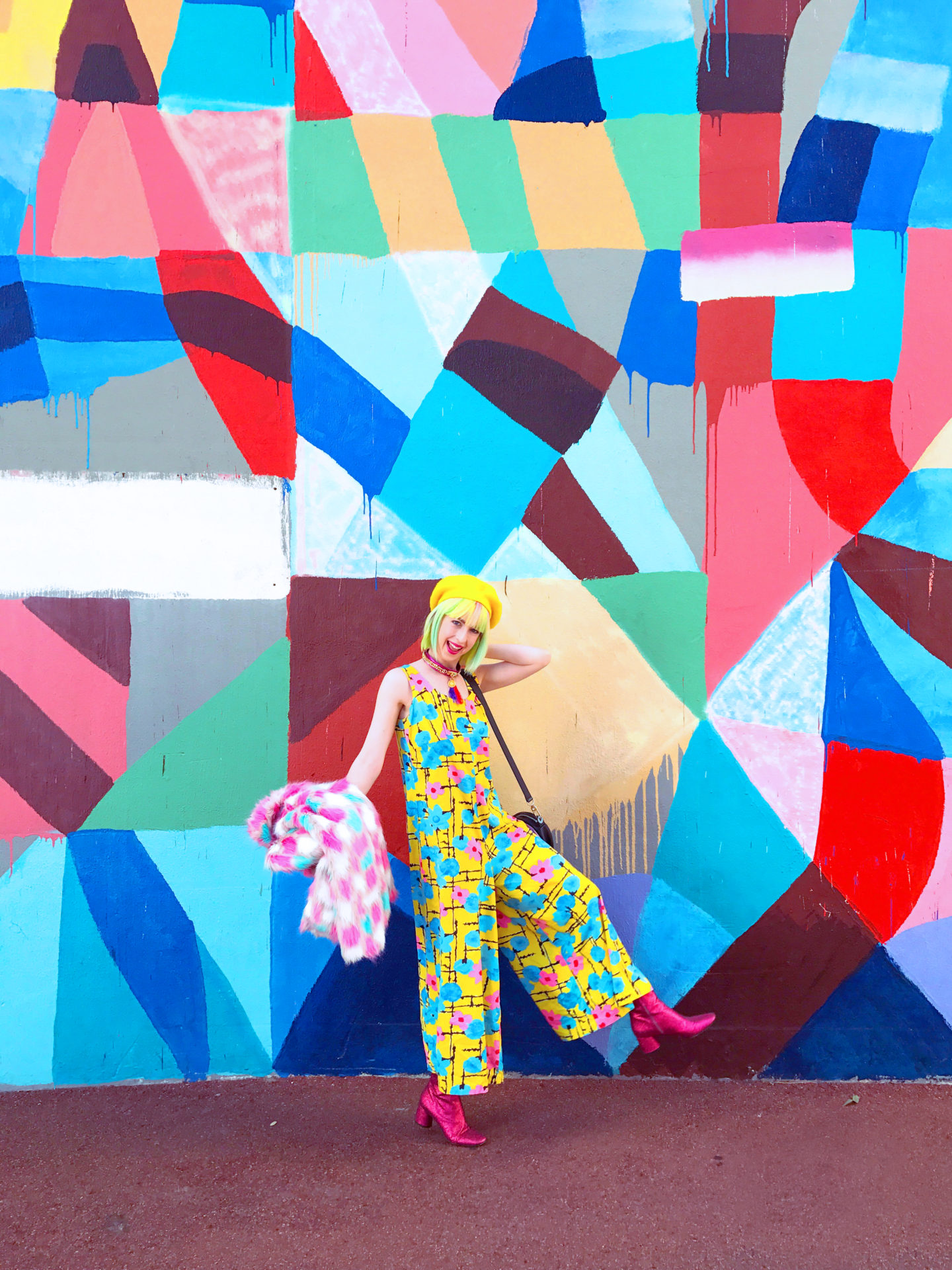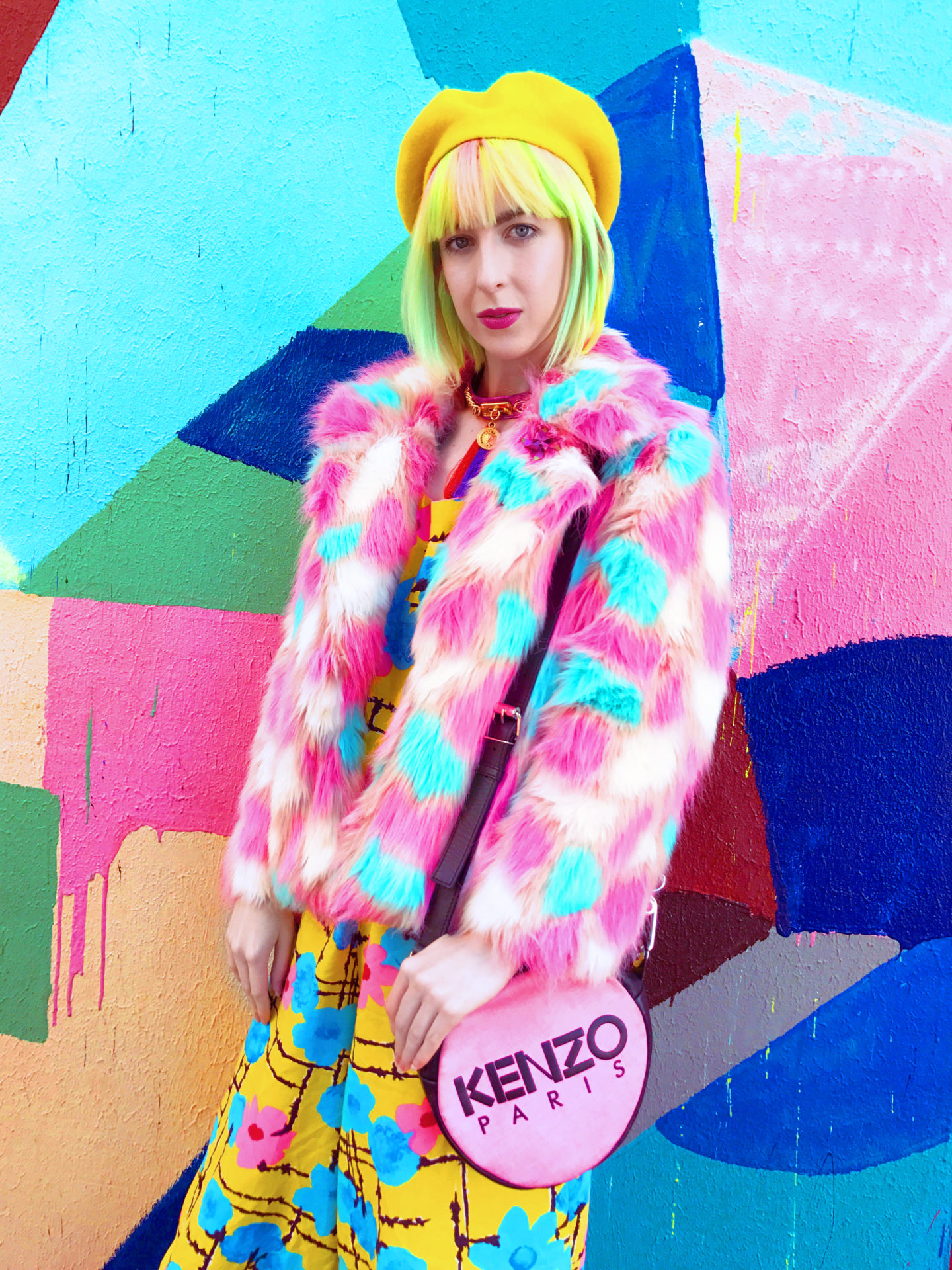 This vintage jumpsuit is another extra special treasure from my wardrobe. I bought it during Melbourne Fashion Festival this year from a gorgeous vintage store in the QV Shopping Centre, 'American Rag' – a total must visit if you find yourself in Melbourne! I adore the 1960s vibe of the playful fabric print, and the extra wide legs are SO comfy!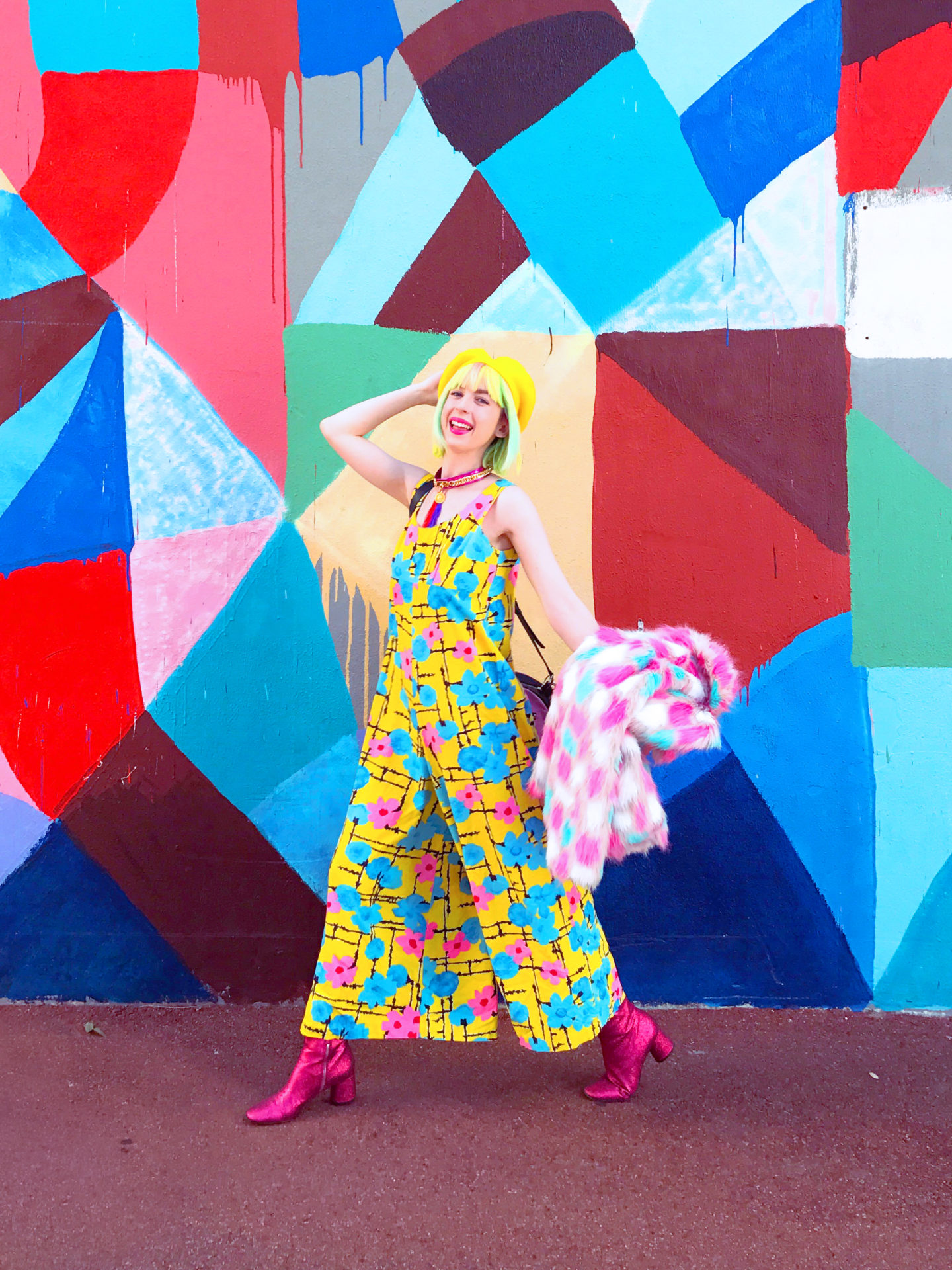 Playsuit: Vintage (from American Rag)
Jacket: Tibbs & Bones
Boots: Marc Jacobs (available on Shopbop)
Bag: KENZO (SOLD OUT – Shopbop have lots of other KENZO bags HERE)
Choker: Poppy Lissiman