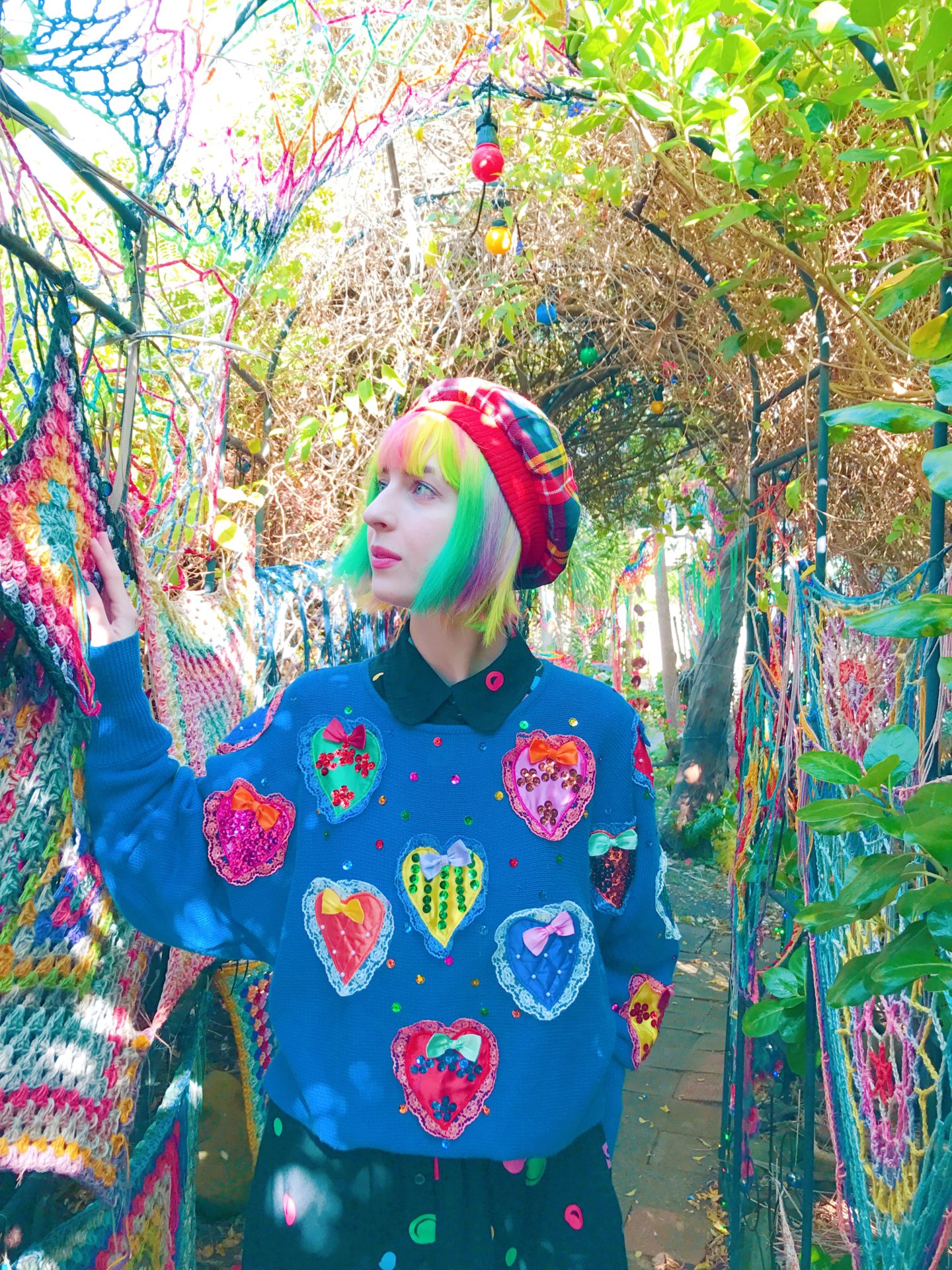 You may have seen on my Instagram that my partner Alex and I recently went on a fun little road trip along part of the Great Ocean Road, a few hours outside of Melbourne. For one of the two nights that we were out on our adventure driving a new Holden Astra along picturesque coastline, we stayed at a colourful place I just have to share with you all – Kookaburra Cottages! This place, located in Apollo Bay, is a rainbow coloured dream… I know that you're going to want to add it onto your list of places to visit once you read about it and see my photos below! 🙂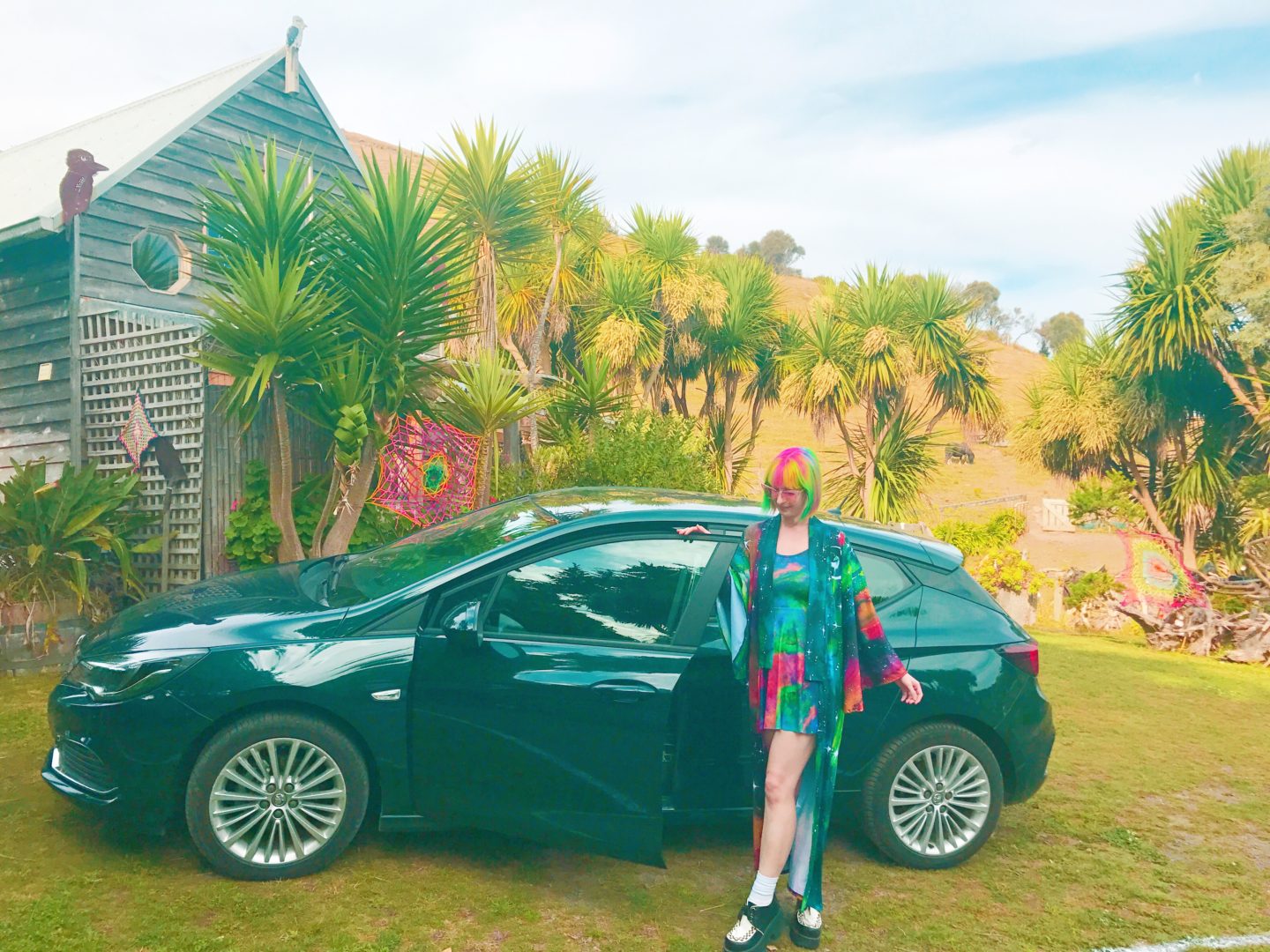 Upon arriving we drove up a track through the trees, which was decorated with colourful crochet and macrame that only intensified the further along you went. This lead into an area peppered with pretty cottages and vibrant decorations, I couldn't believe how beautiful the place was!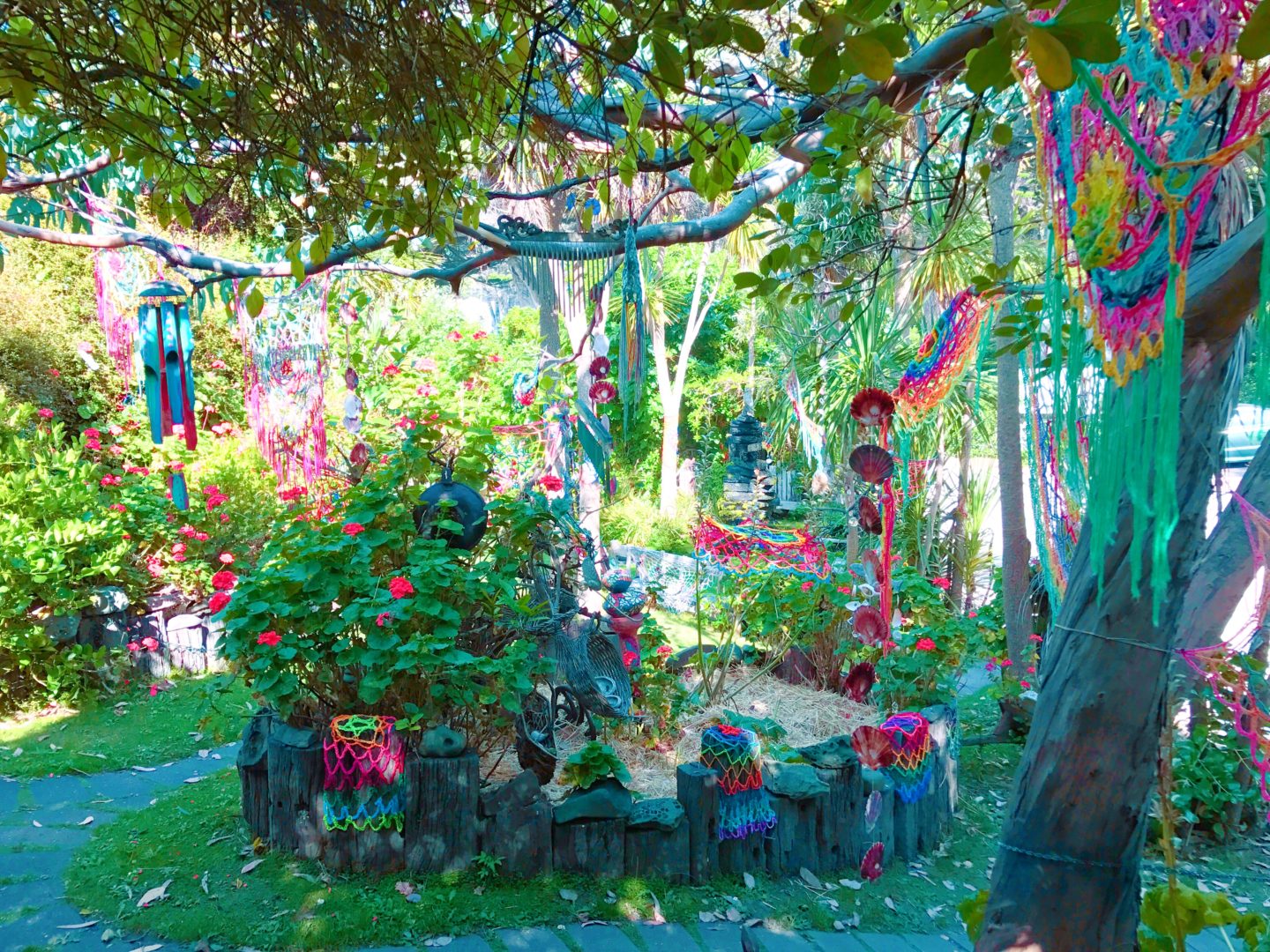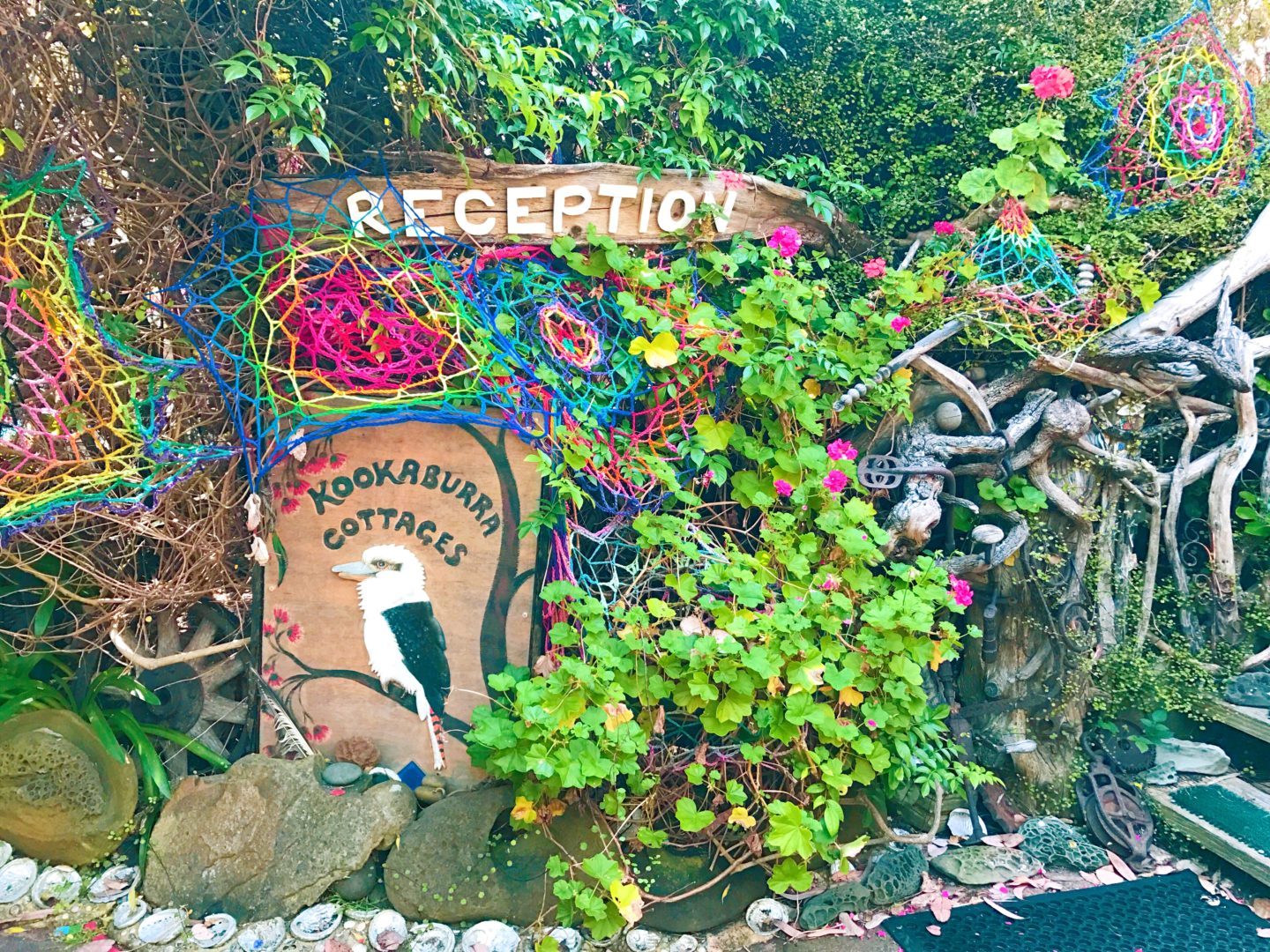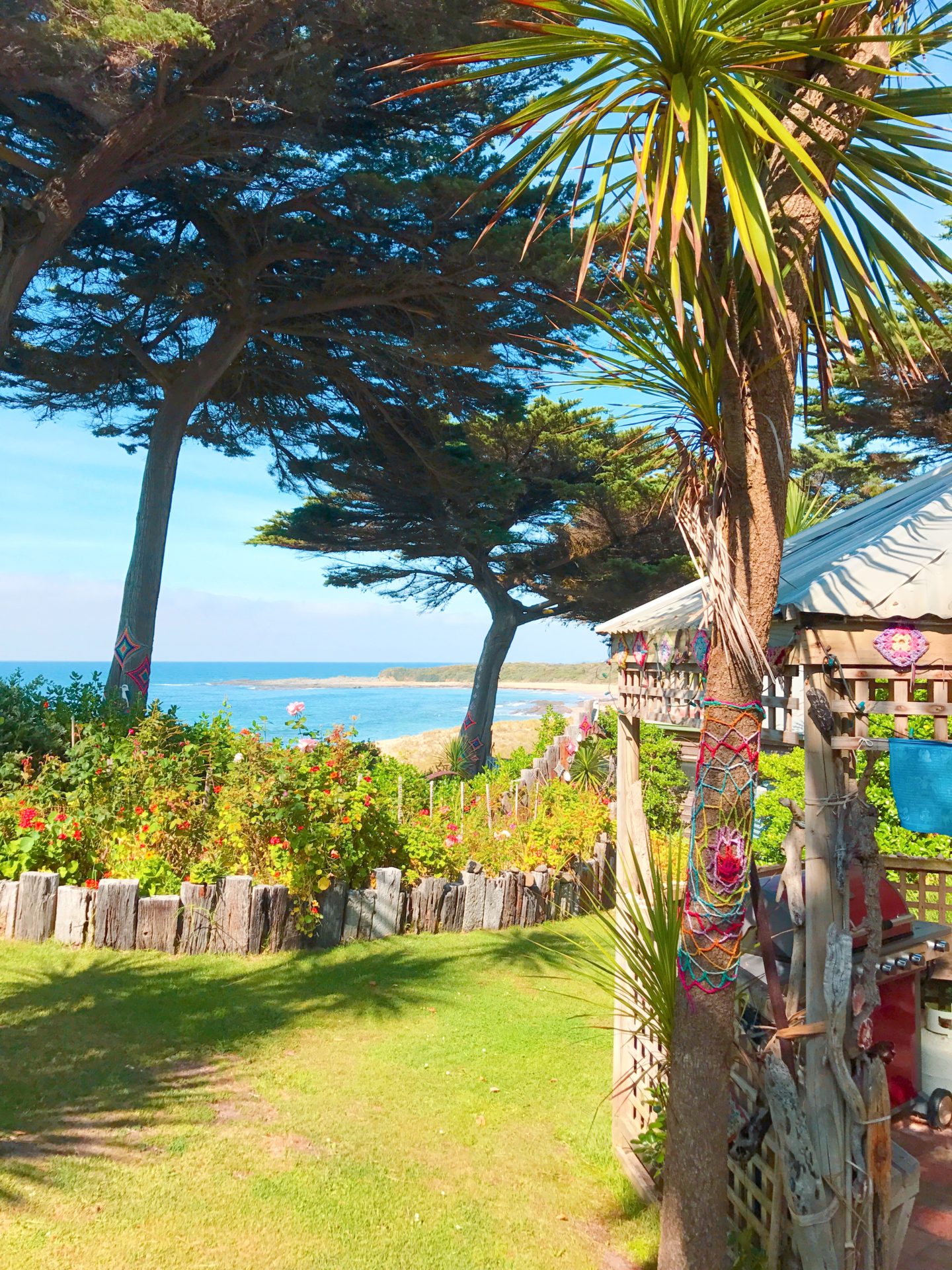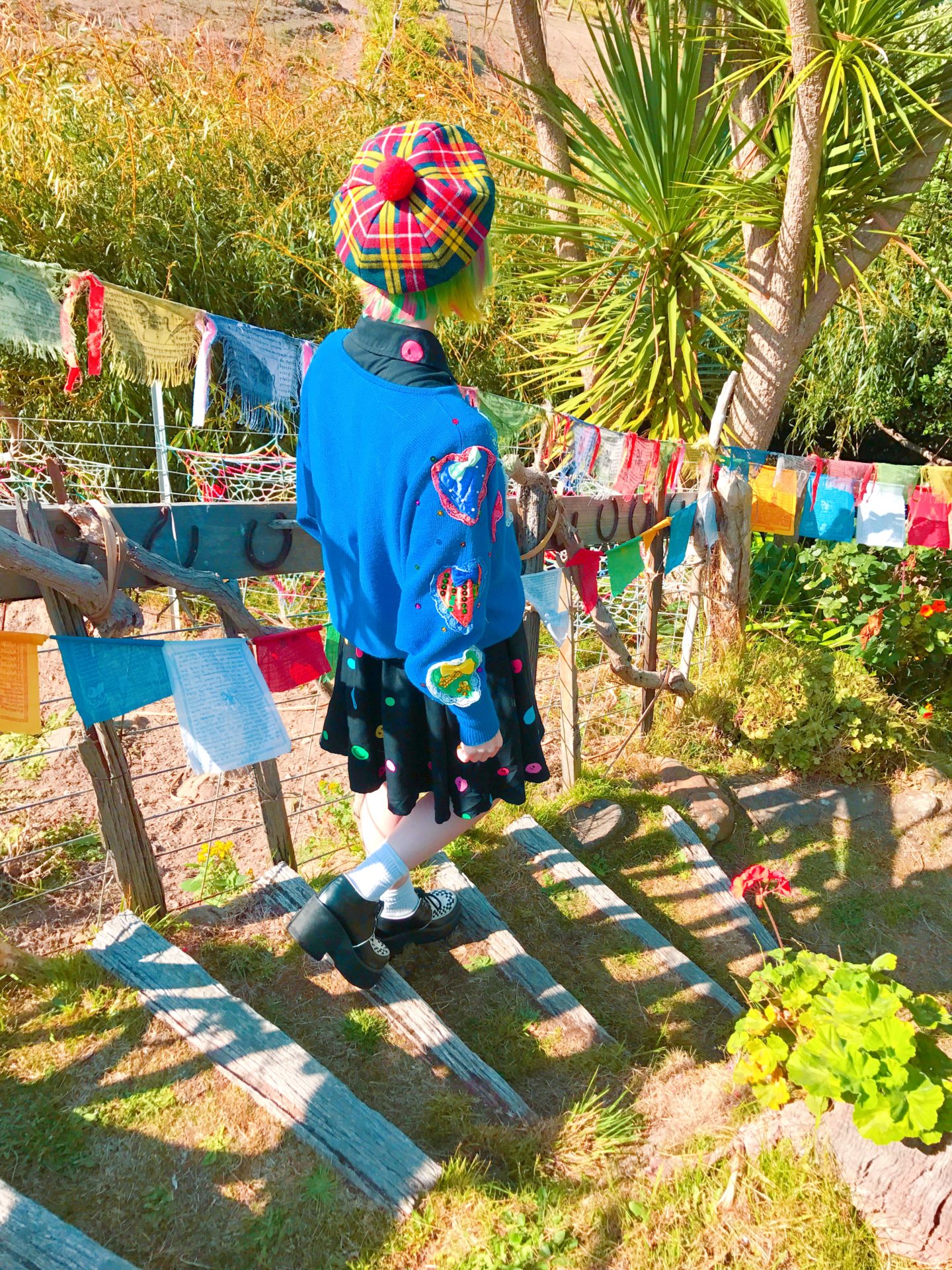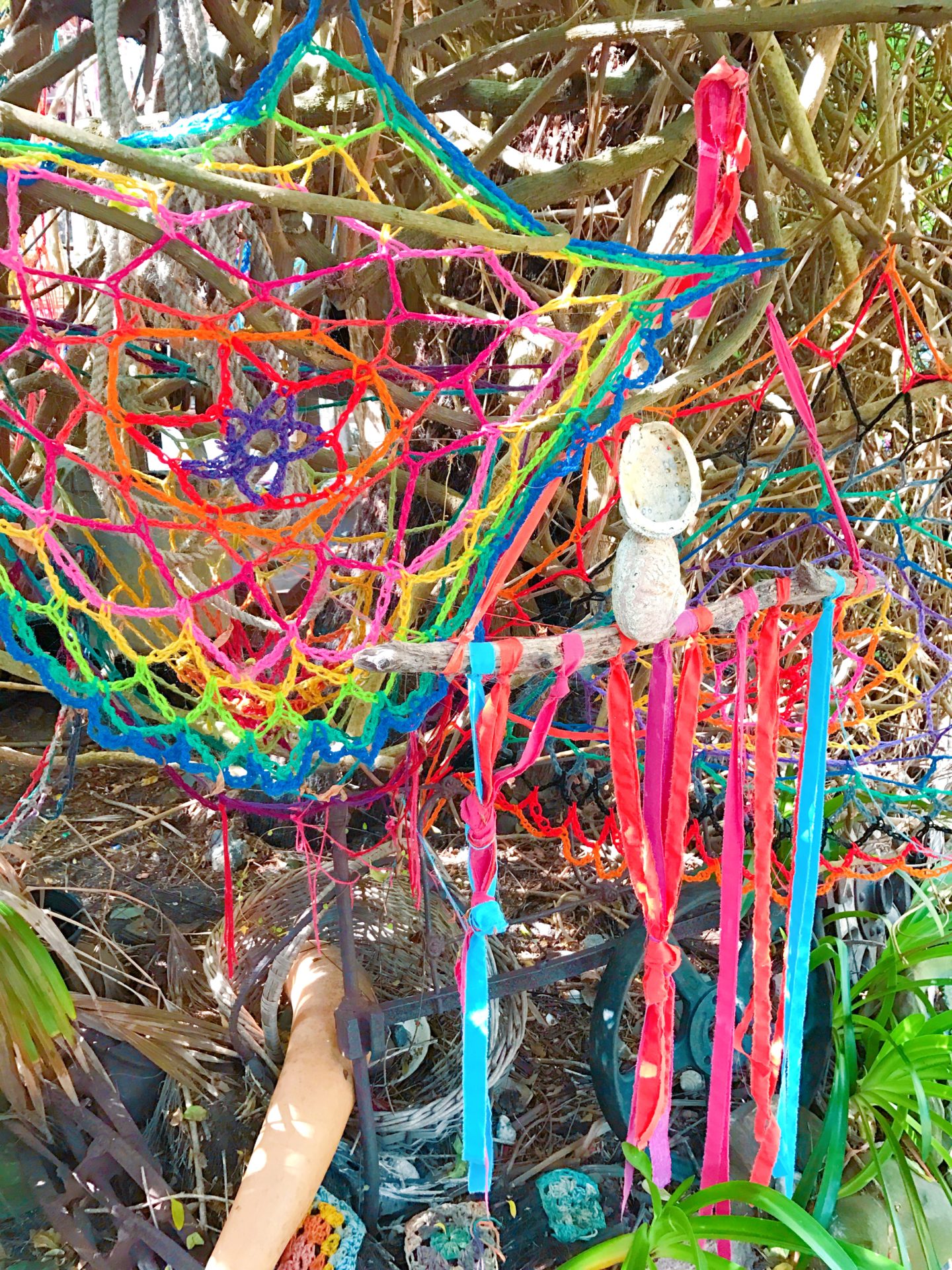 In a little vegetable garden we spotted a head of grey hair bobbing among the plants… It was the owner of Kookaburra Cottages, Leslie. She showed us the different cottages that were available to choose from for the night – We chose 'The Barn', a gorgeous timber loft with a big barn door that can be opened out to reveal beautiful ocean views. Inside this particular cottage you'll find a spa bath, a wood fire, as well as lots of pretty stained glass windows… The atmosphere is undeniable cosy and warm, and bursting with colour. And also an especially amazing feature seen on every bed at Kookaburra Cottages – a rainbow crochet rug! Ohh how I wish I had one of them at home!!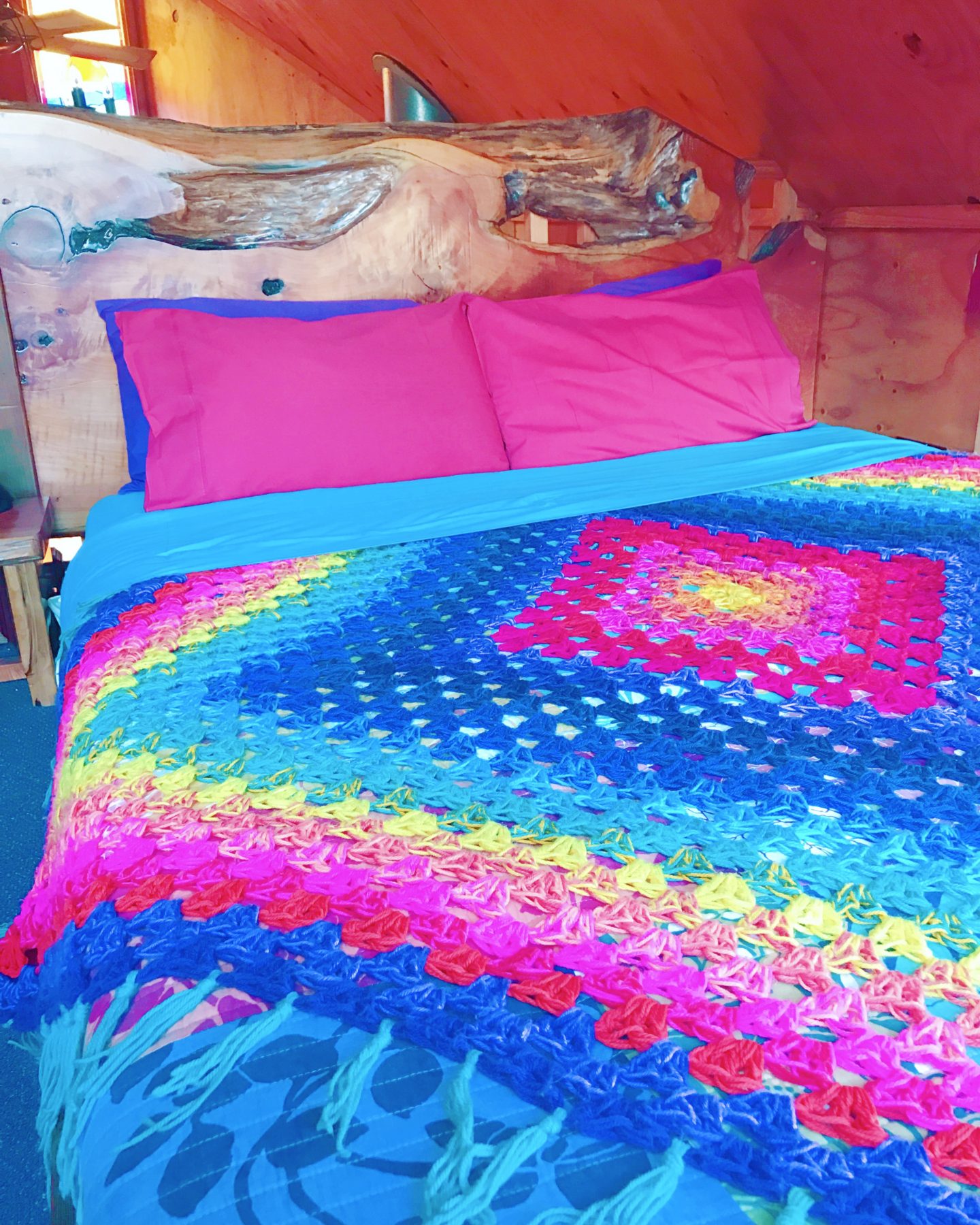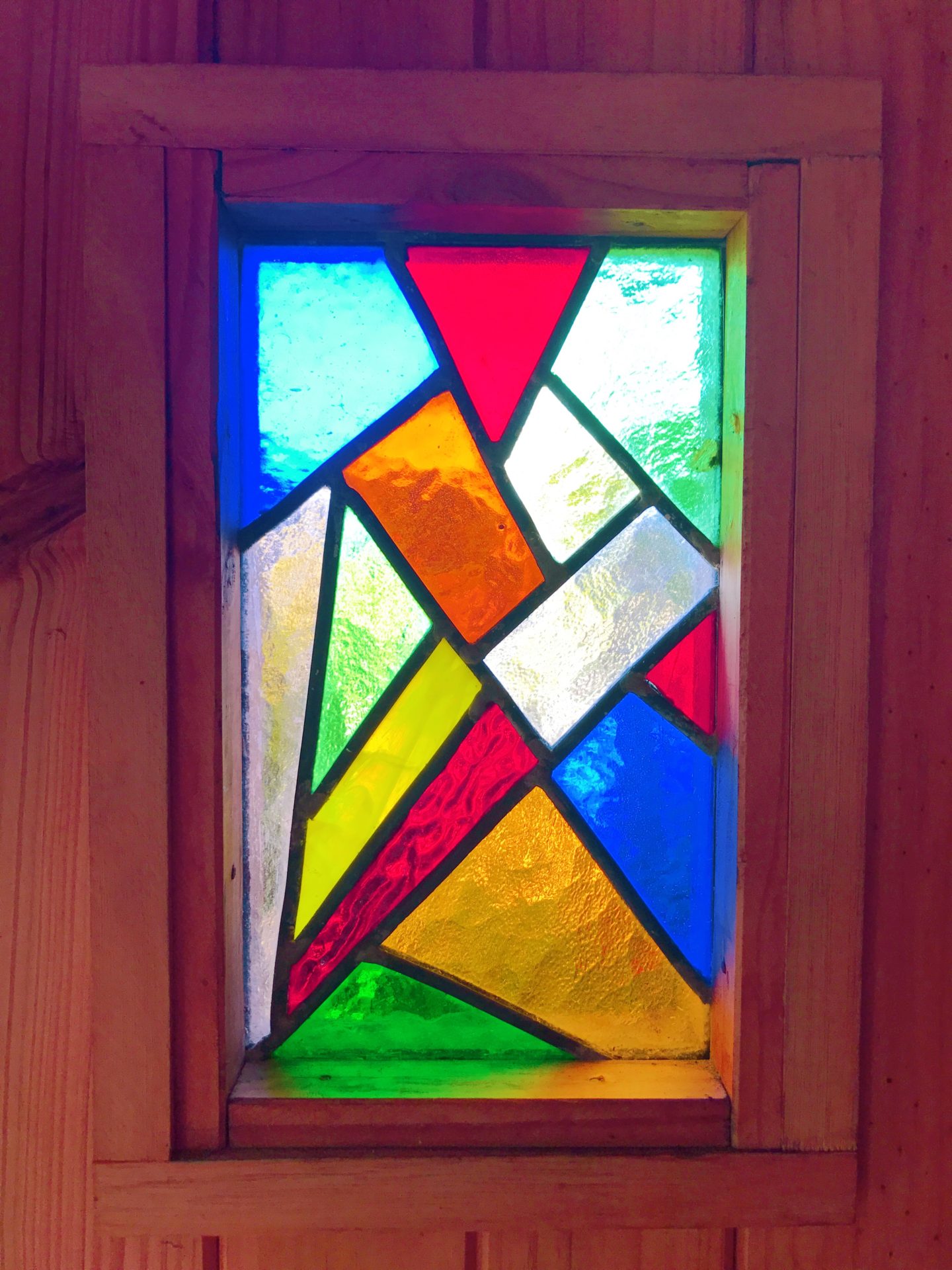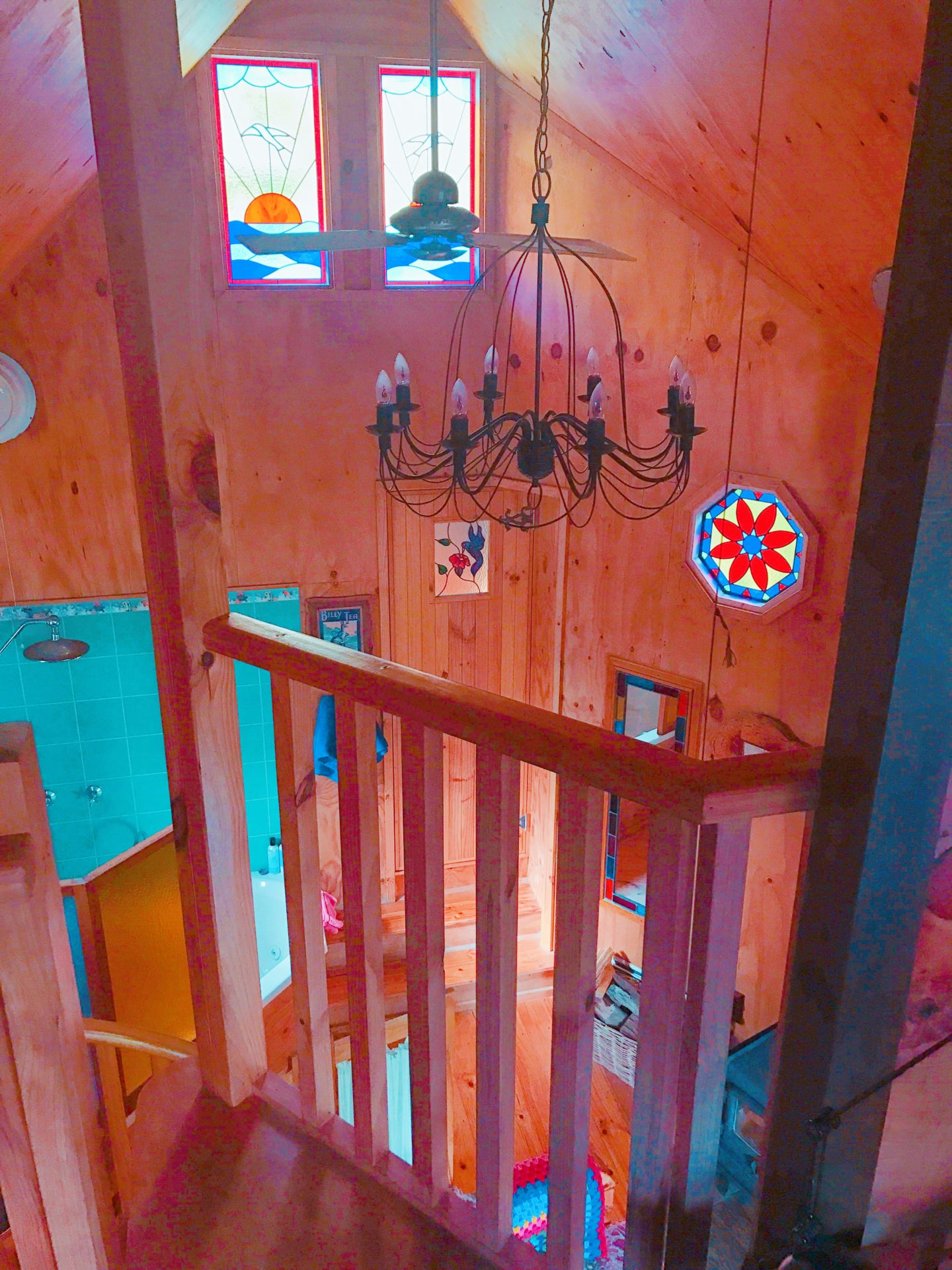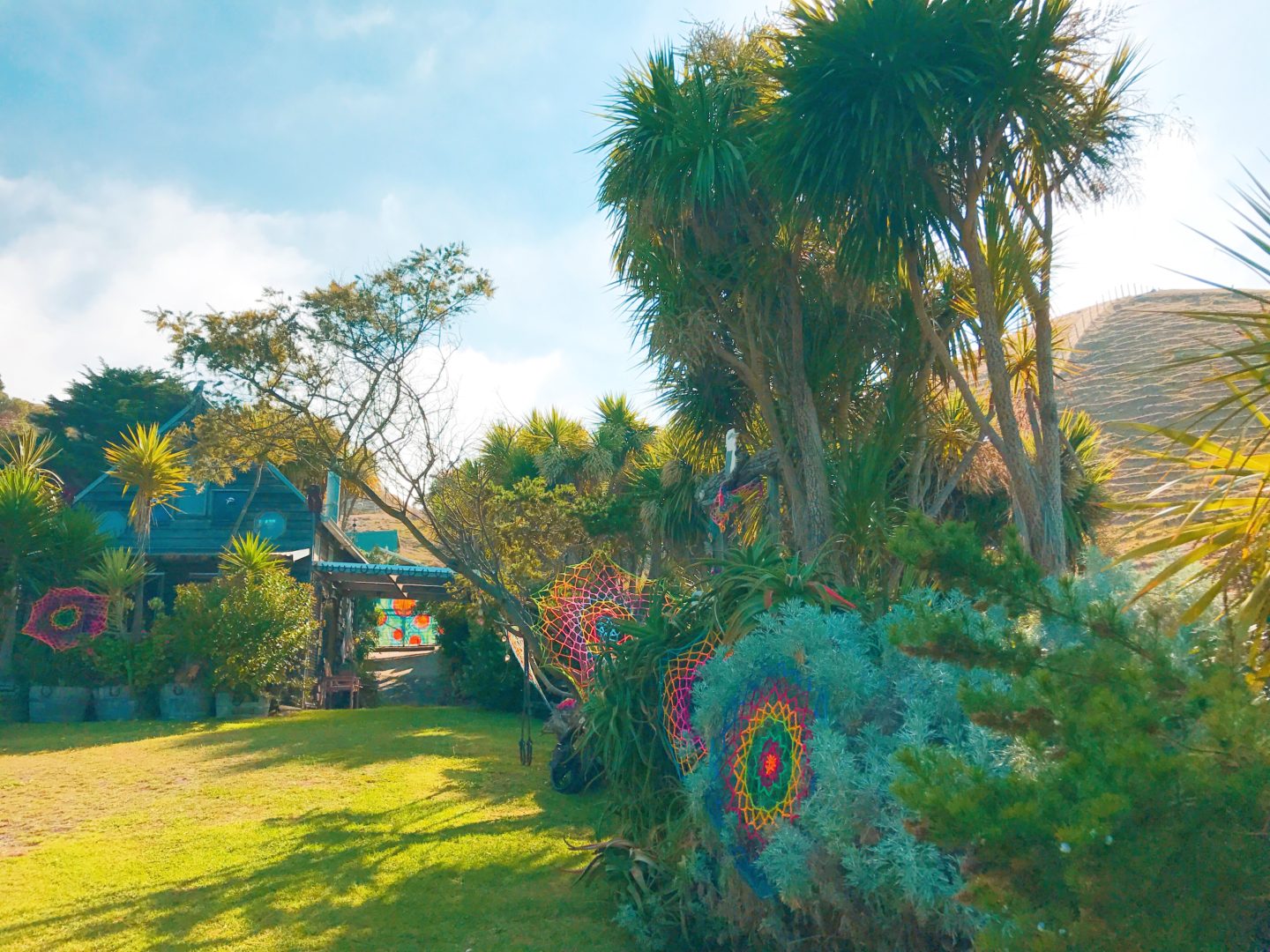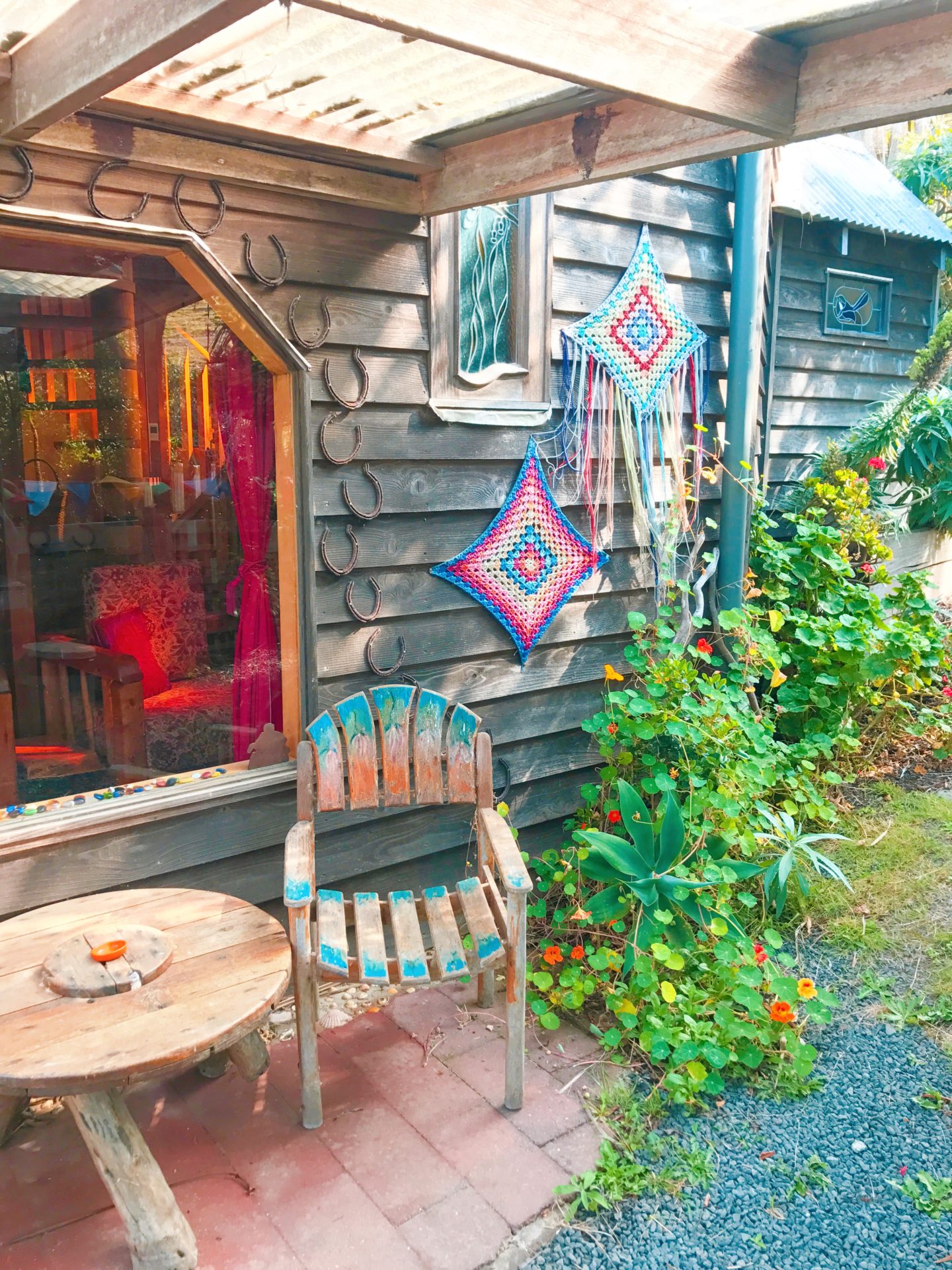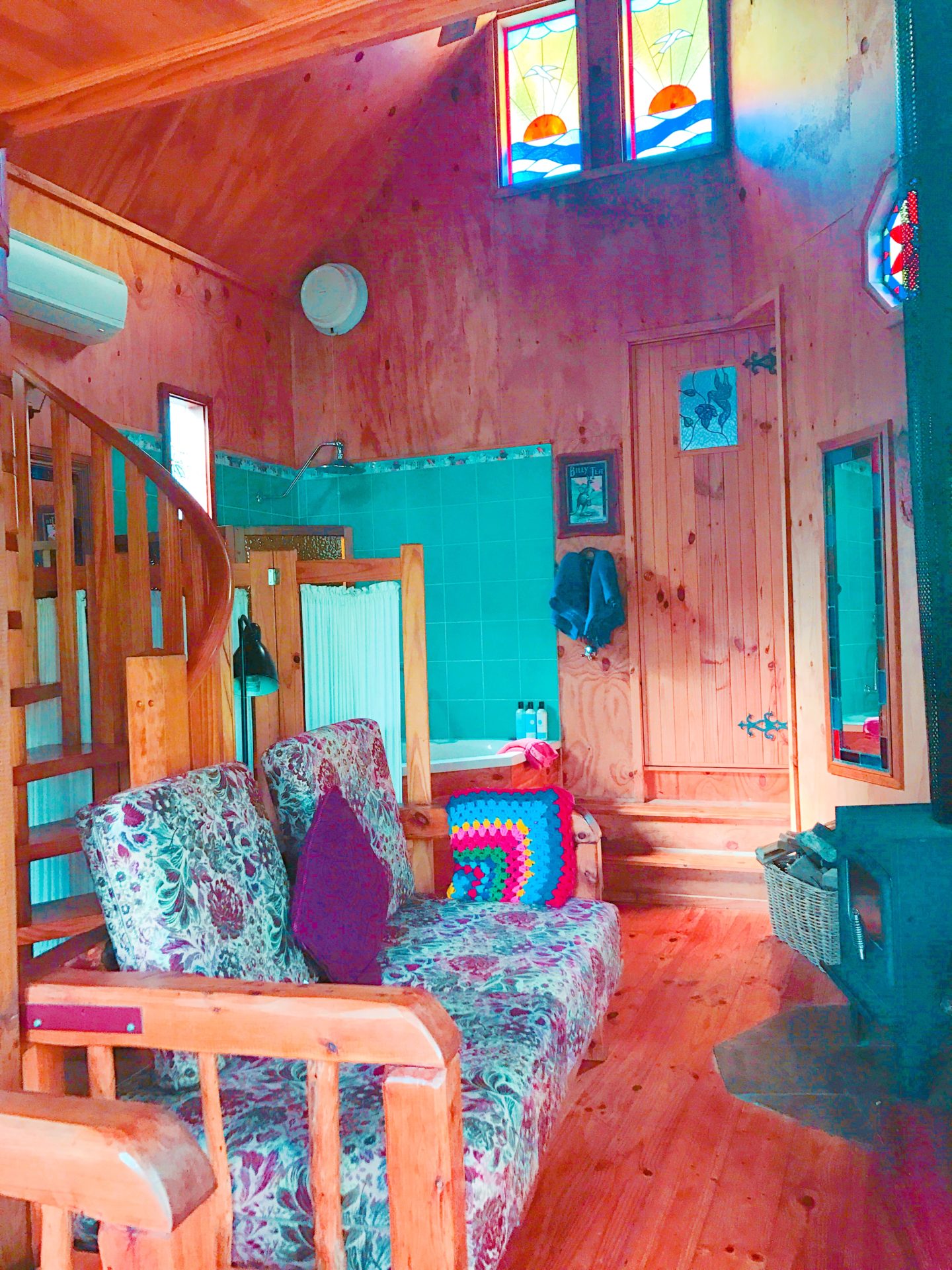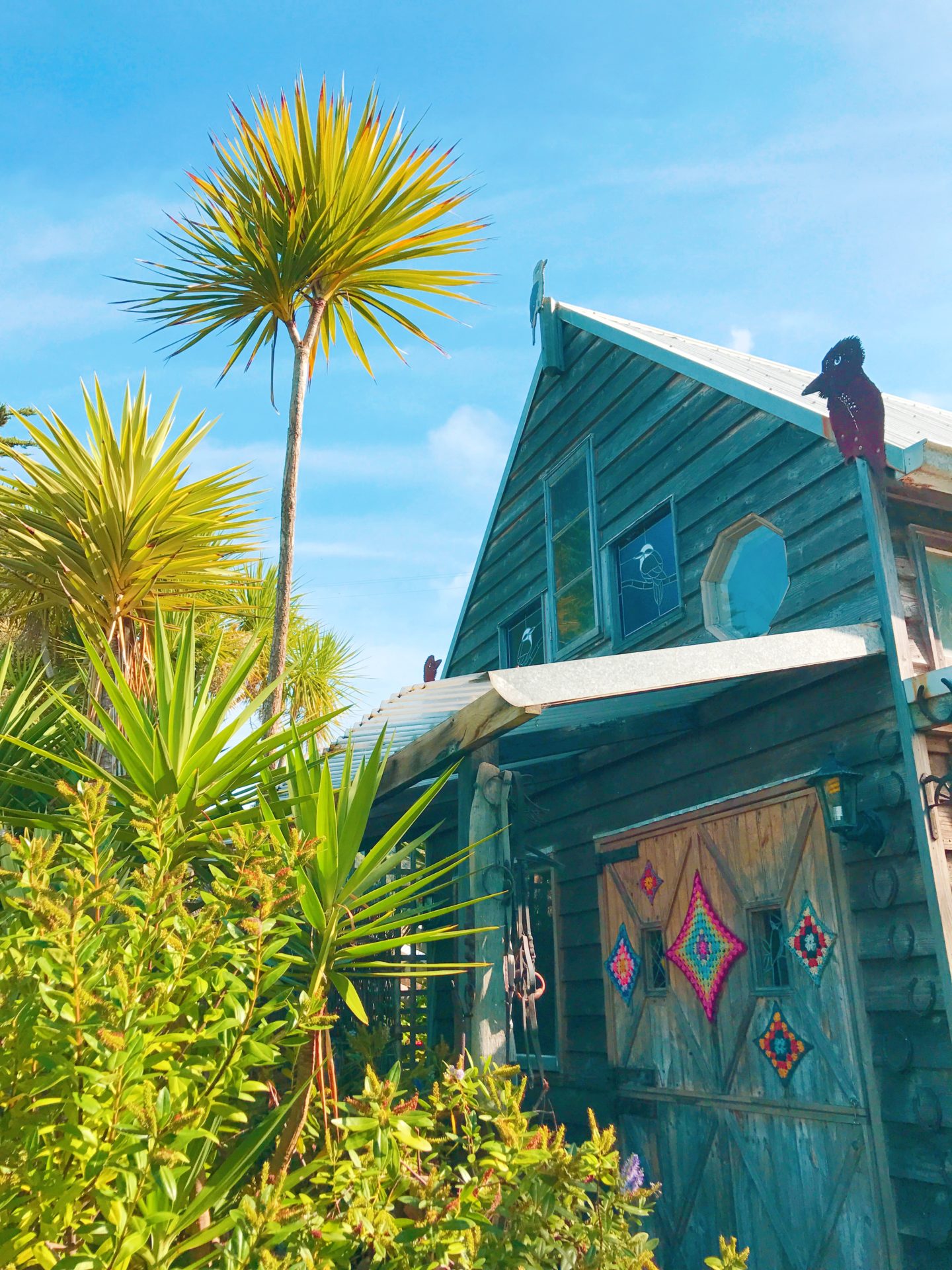 Just when we though it couldn't get any better, Leslie told us about the paddock that was next to our cottage. It is home to shetland ponies, who are very friendly and love a pat (Kookaburra Cottages is also a shetland pony stud!)! Guests are welcome to go for a wander into the paddock to play with the ponies, and also hike up the hill there to a lookout. If you visit Kookaburra Cottages this is an absolute must! The view from the lookout and each of the huge wooden benches decorated with crocheting that provide rest-stops along the way up is unbelievable, and patting the cute ponies is so much fun!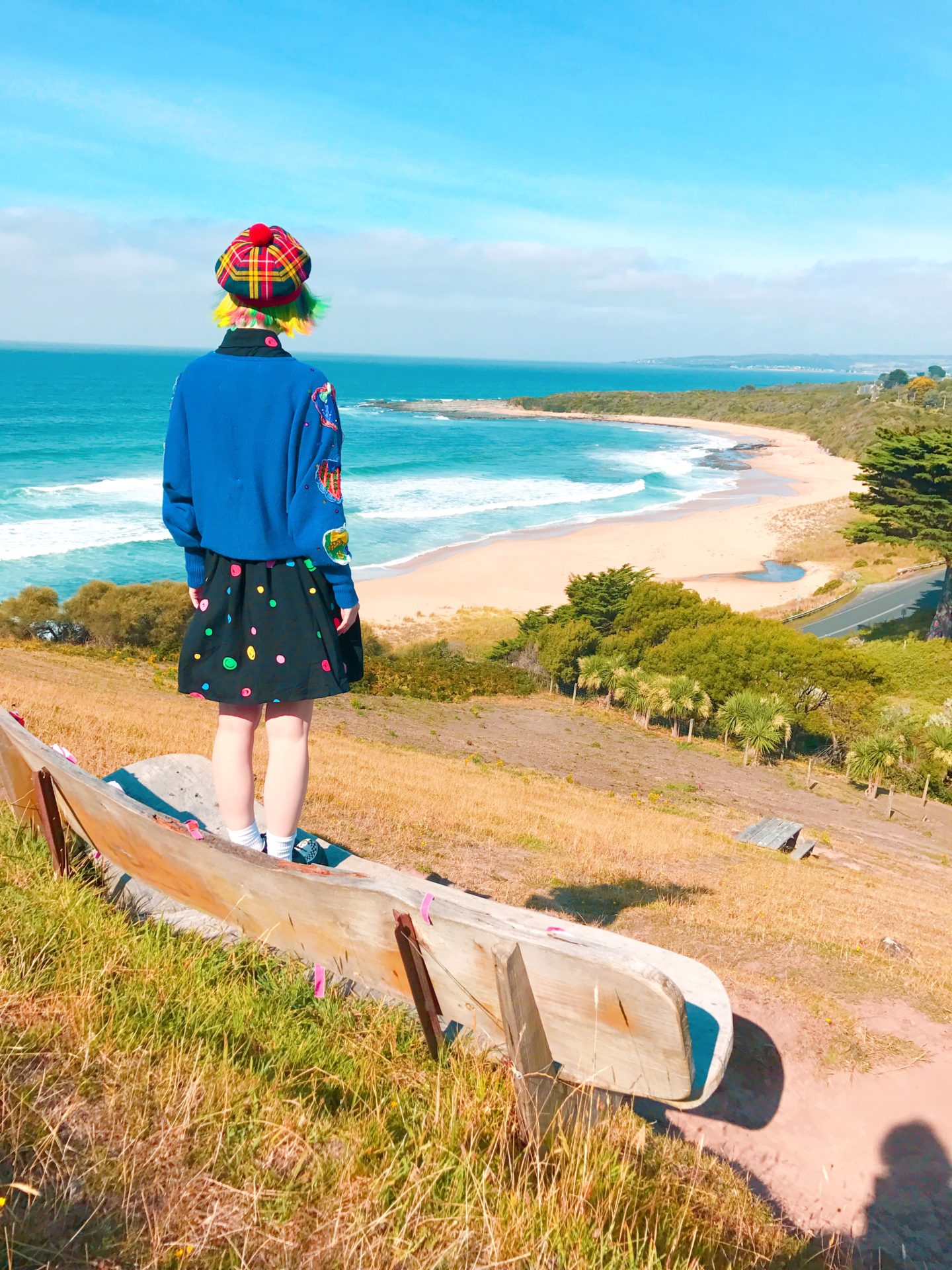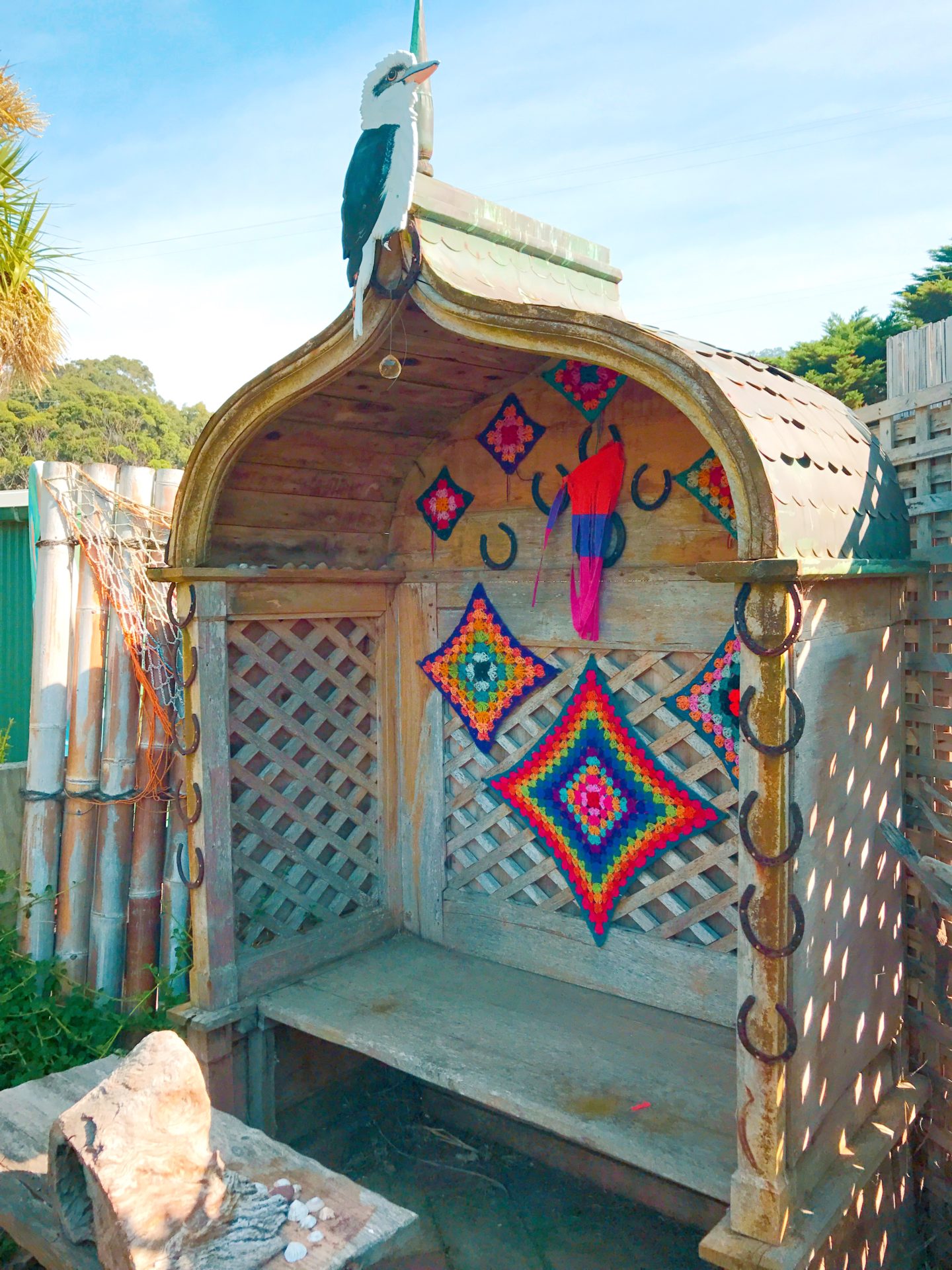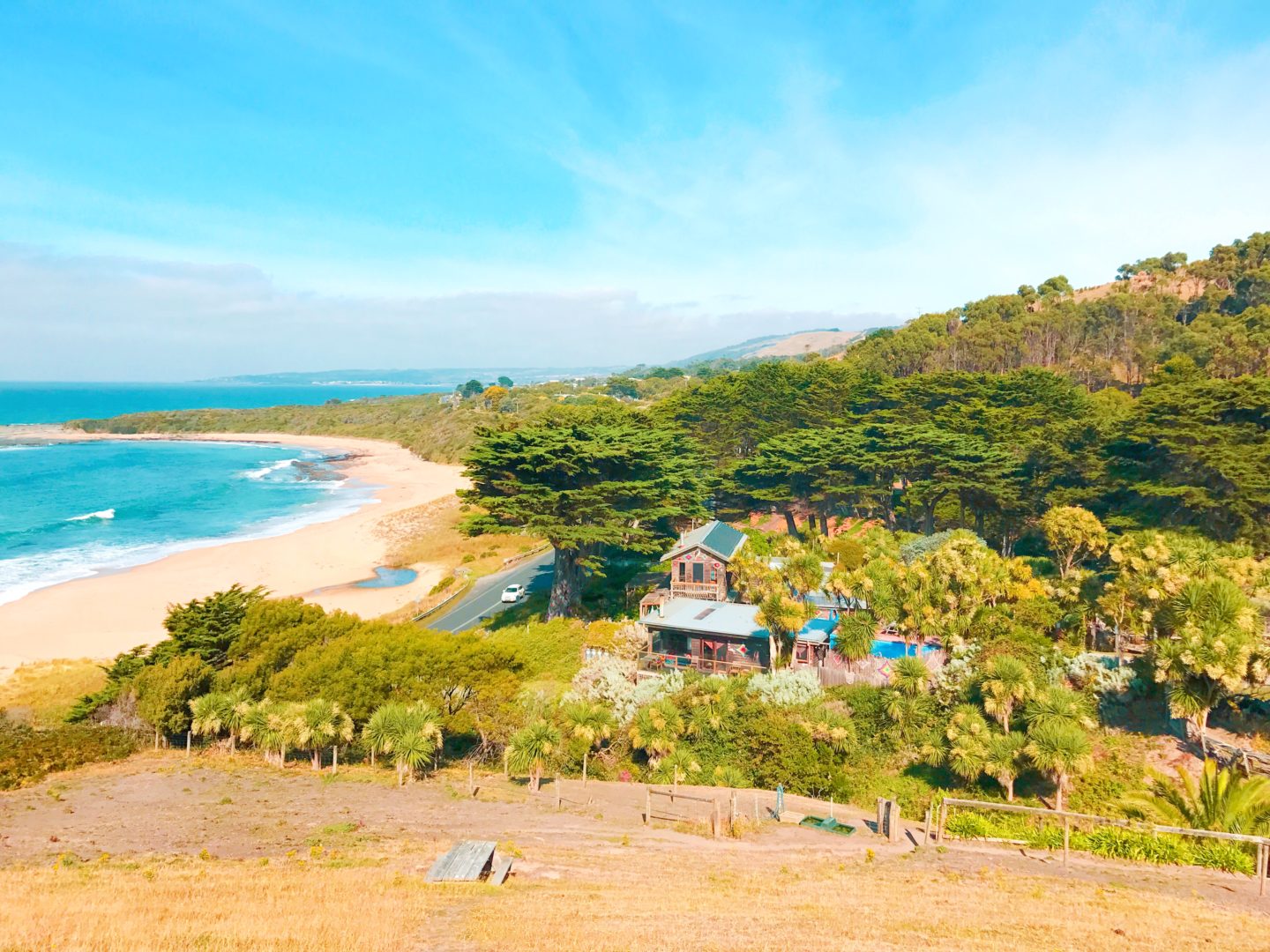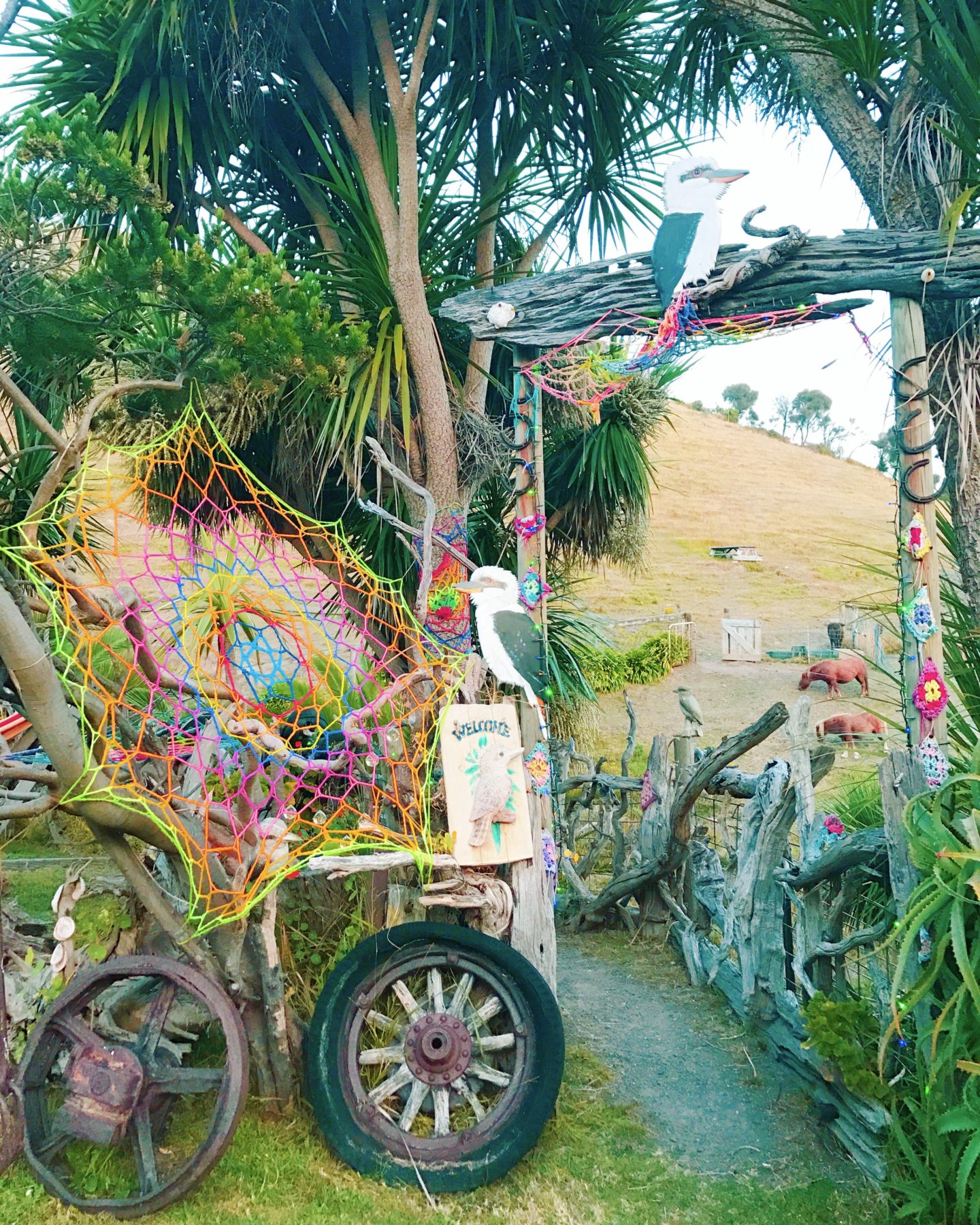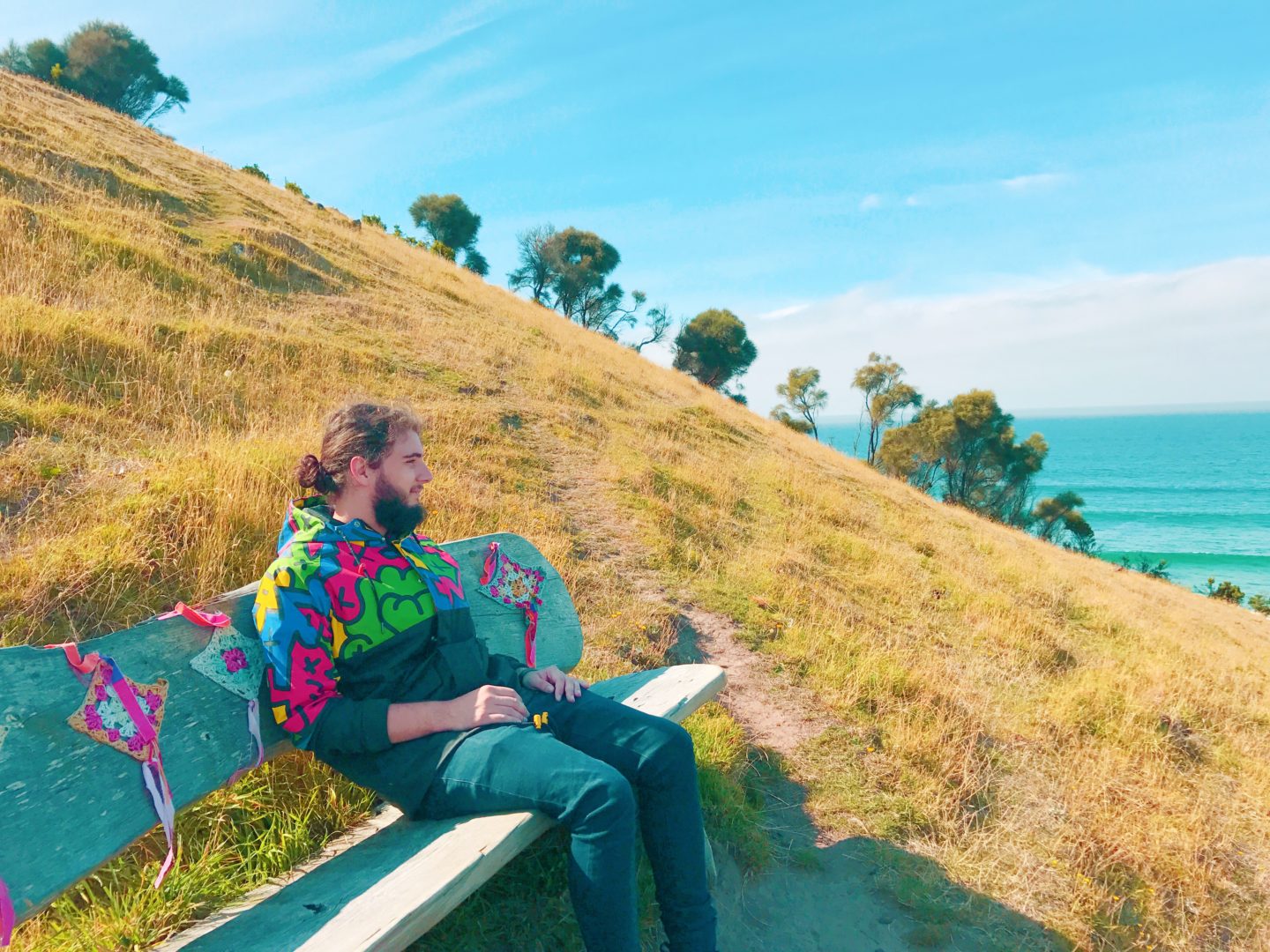 As well as all of the amazingness I have already described, Kookaburra Cottages also has a heated salt water swimming pool, and is directly across the road from Petticoat Creek beach. There is also a small family of cats that live at the cottages – the ones we came across while we were there were friendly and loved a scratch behind their ears! Every corner you turn and place you look, there is something new to discover… The place is a little adventure in itself!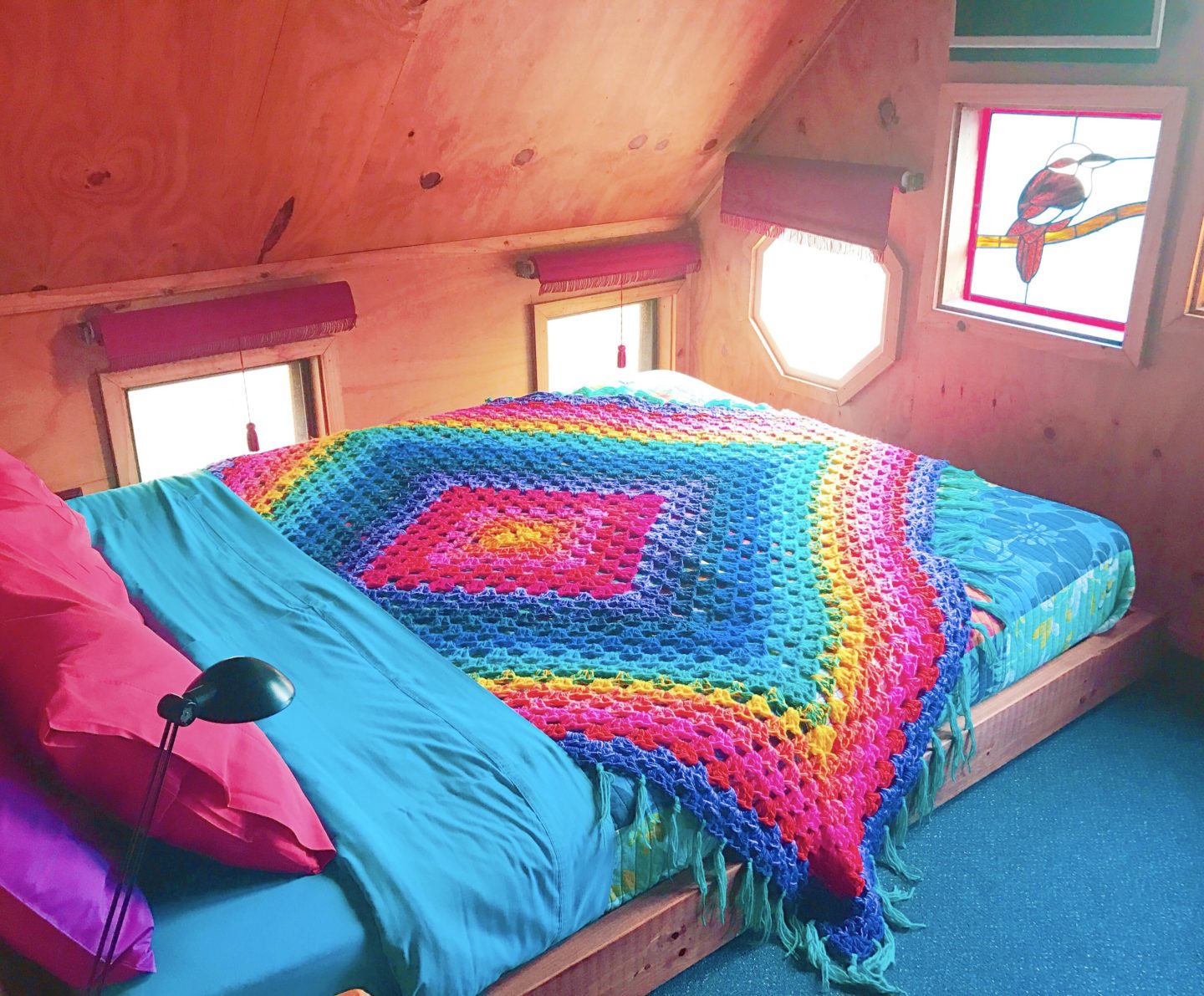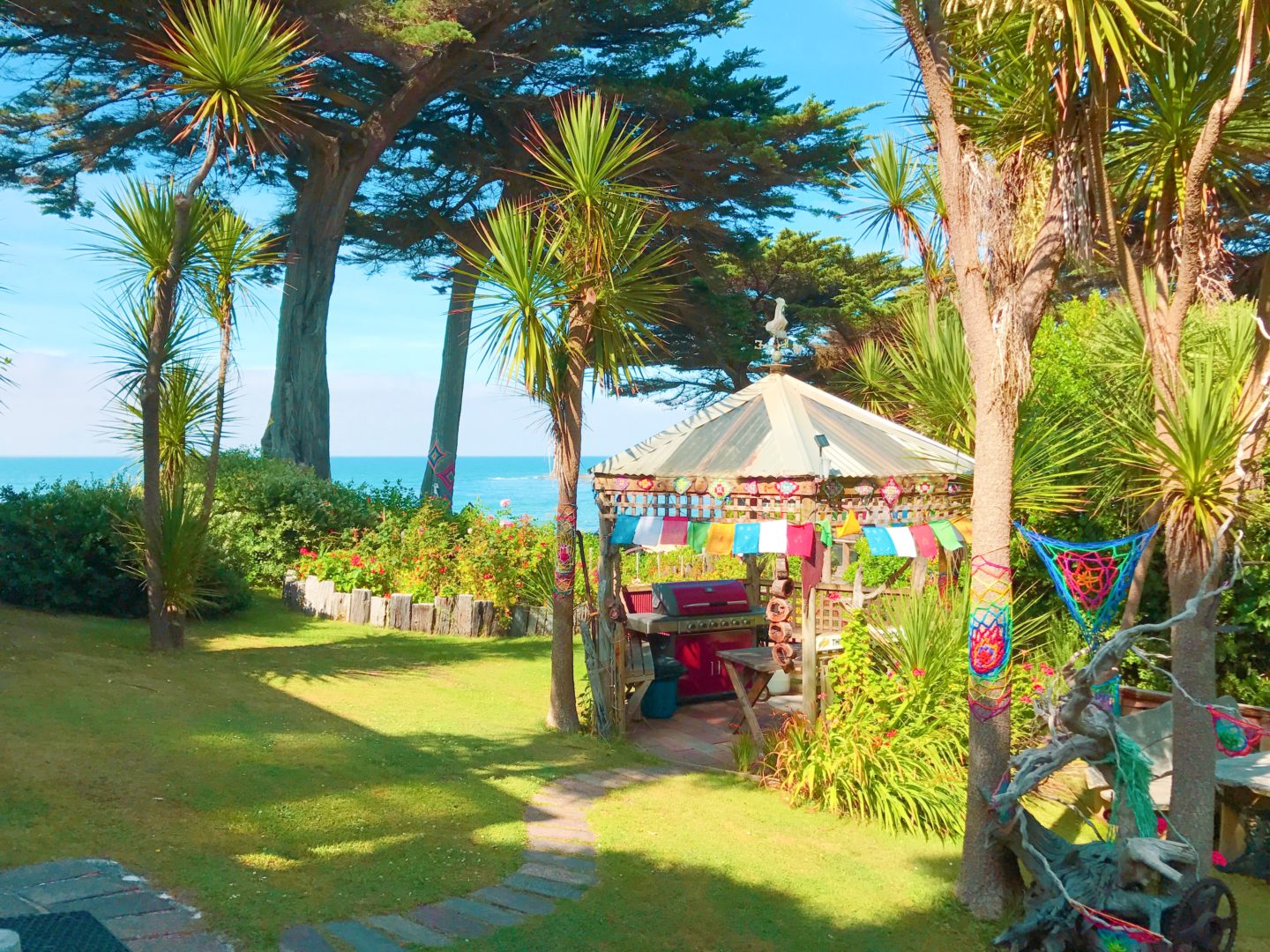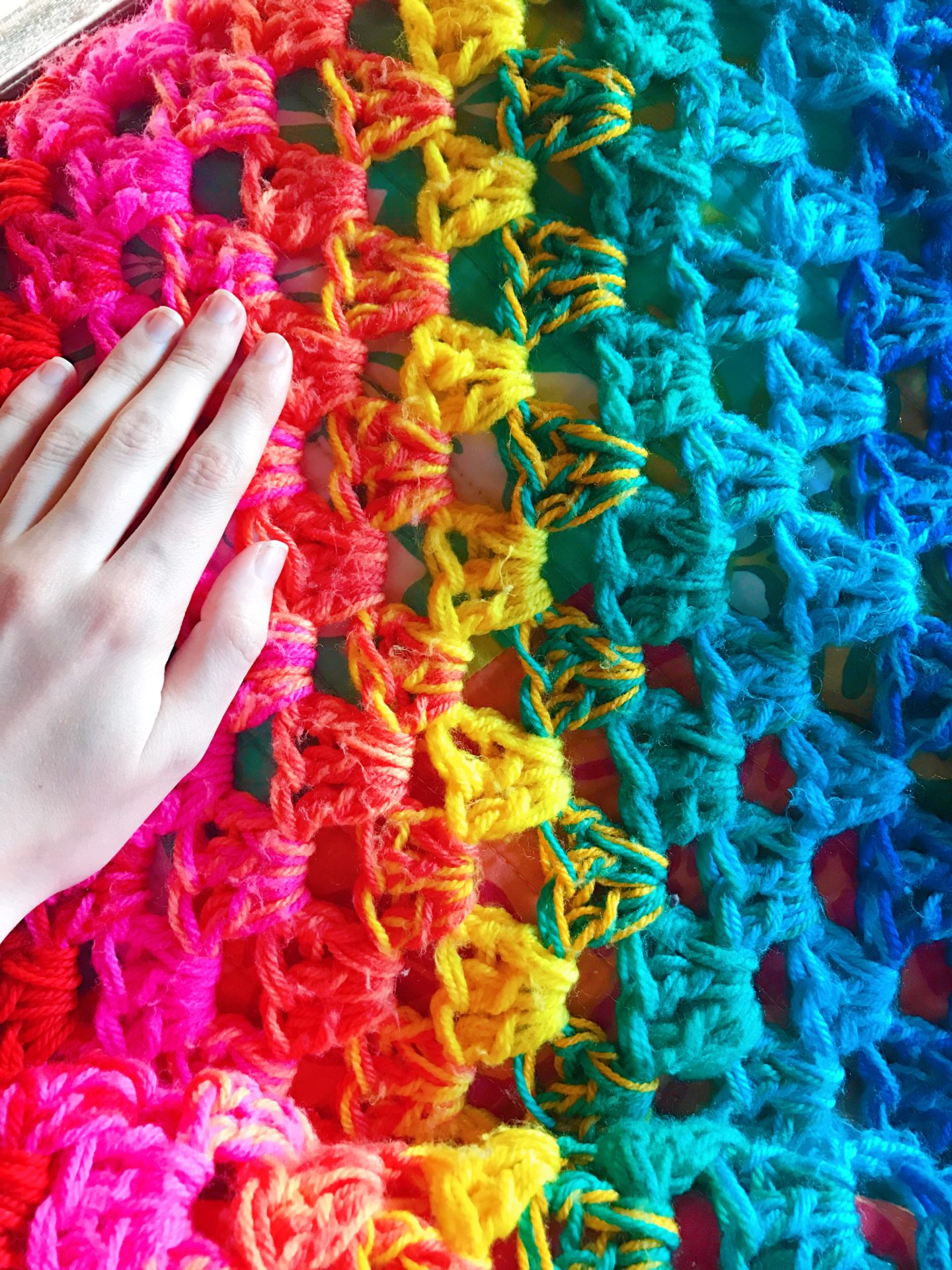 Spending the night in such rainbow-coloured surroundings was a highlight of our trip, and staying at Kookaburra Cottages is a truly wonderful experience. For the time you're there you feel like part of a colourful little community! I highly recommend booking in there if you find yourself adventuring through Apollo Bay! Needless to say Alex and I will be back to visit again when we are next in this beautiful area of Australia.
You can check out and follow Kookaburra Cottages on their Facebook page HERE, and can also book 'The Barn'  cottage that we stayed in through Airbnb HERE