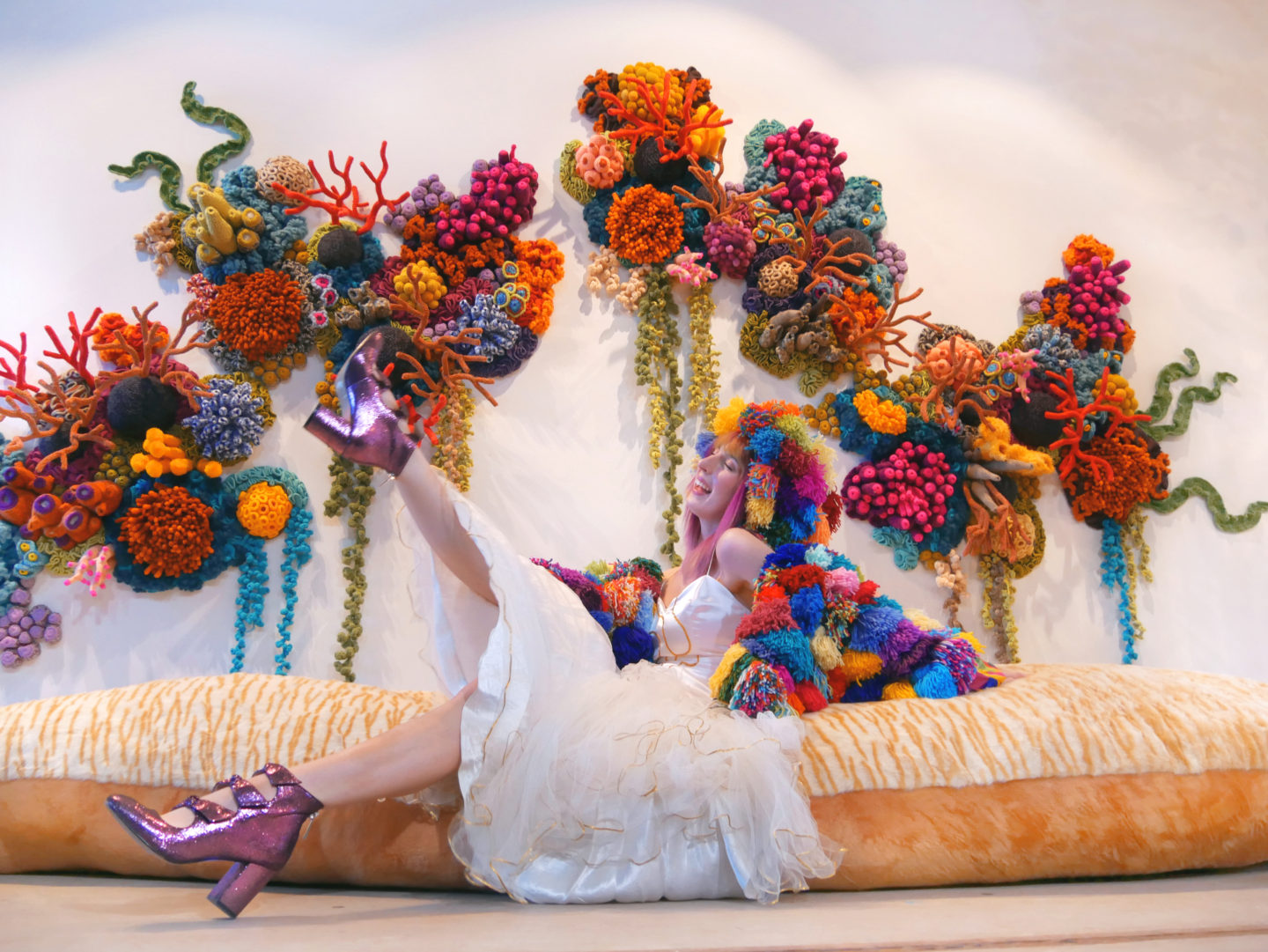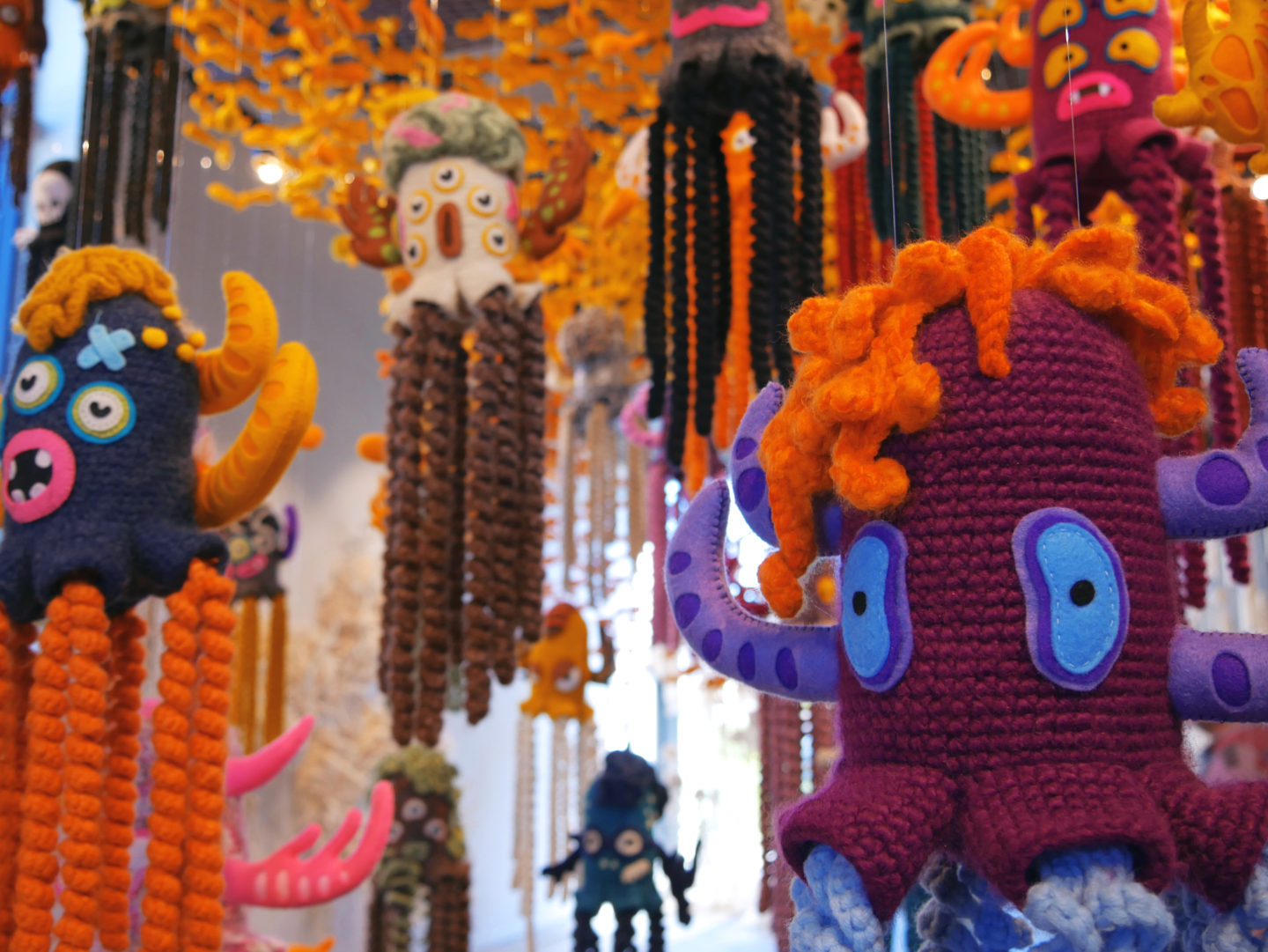 For a girl who has a fear of swimming in the ocean, I sure had a glorious time submerged in the wonderful aquatic world of Mulyana's new exhibition 'A Man, A Monster, and The Sea', currently on display at 'The Goods Shed' in Claremont, Western Australia. Meandering among suspended 'Mogus' – a creature of the artists own creation – I found myself transported into a fantastical world, but one that also felt eerily close to home.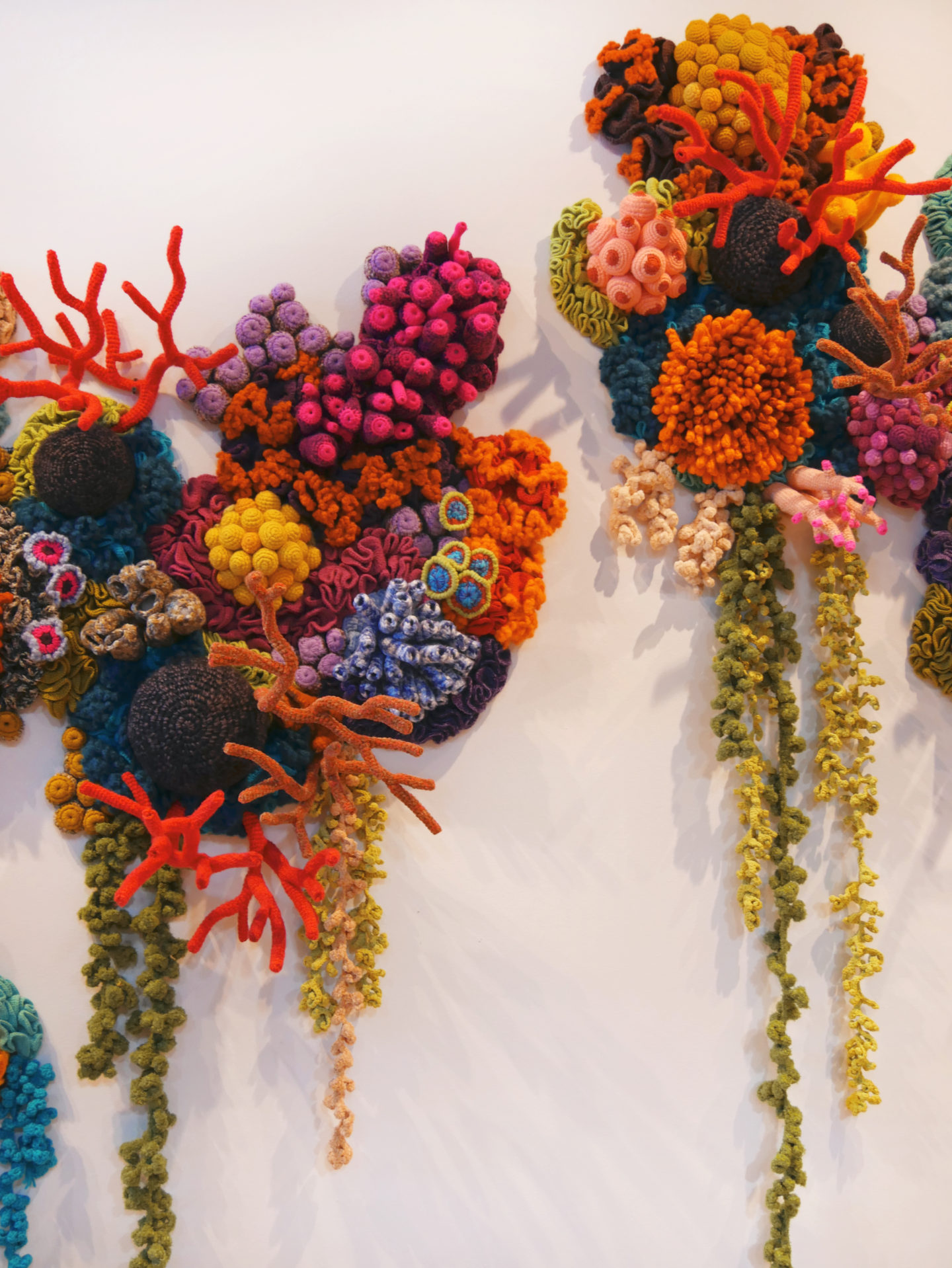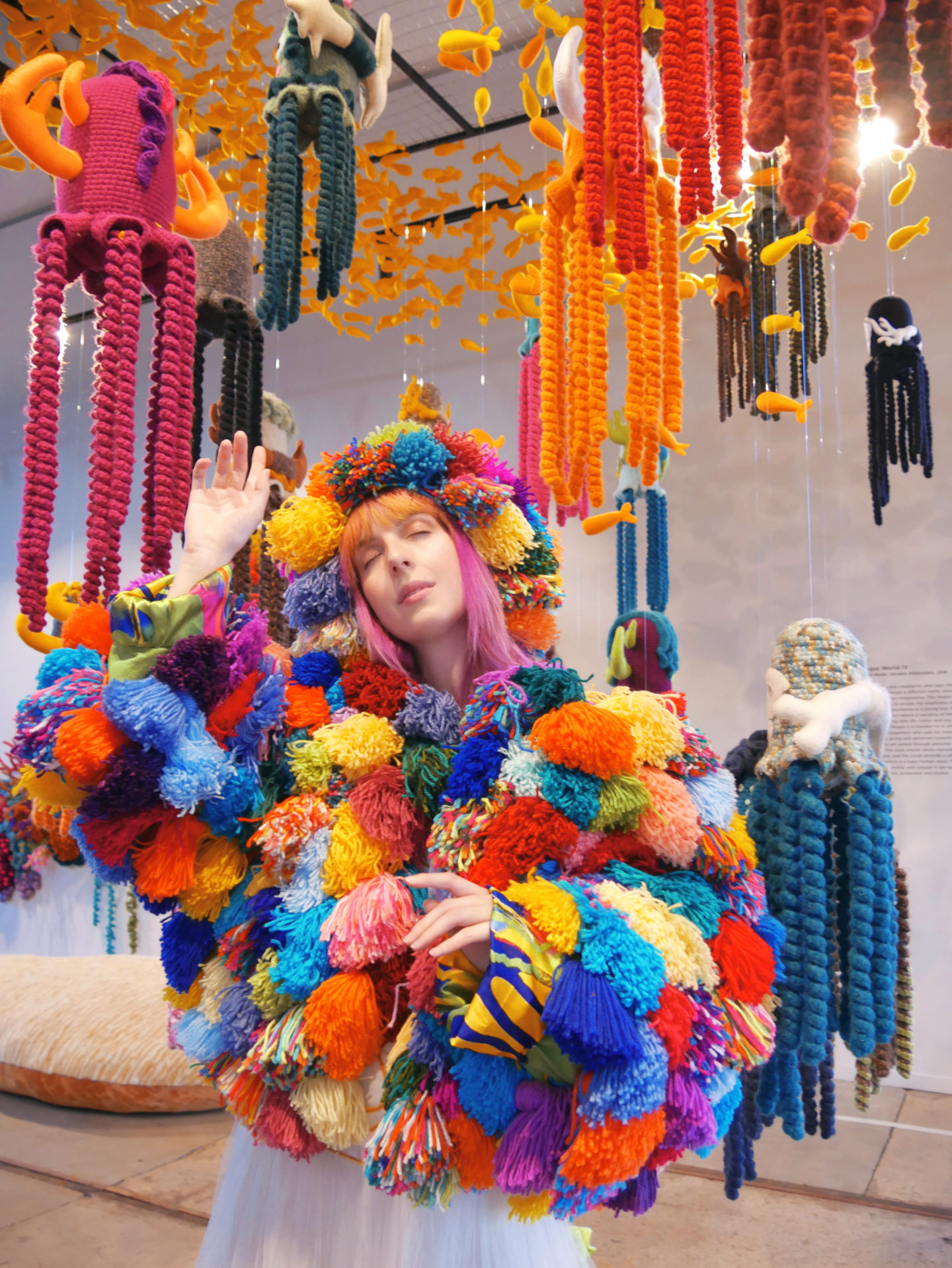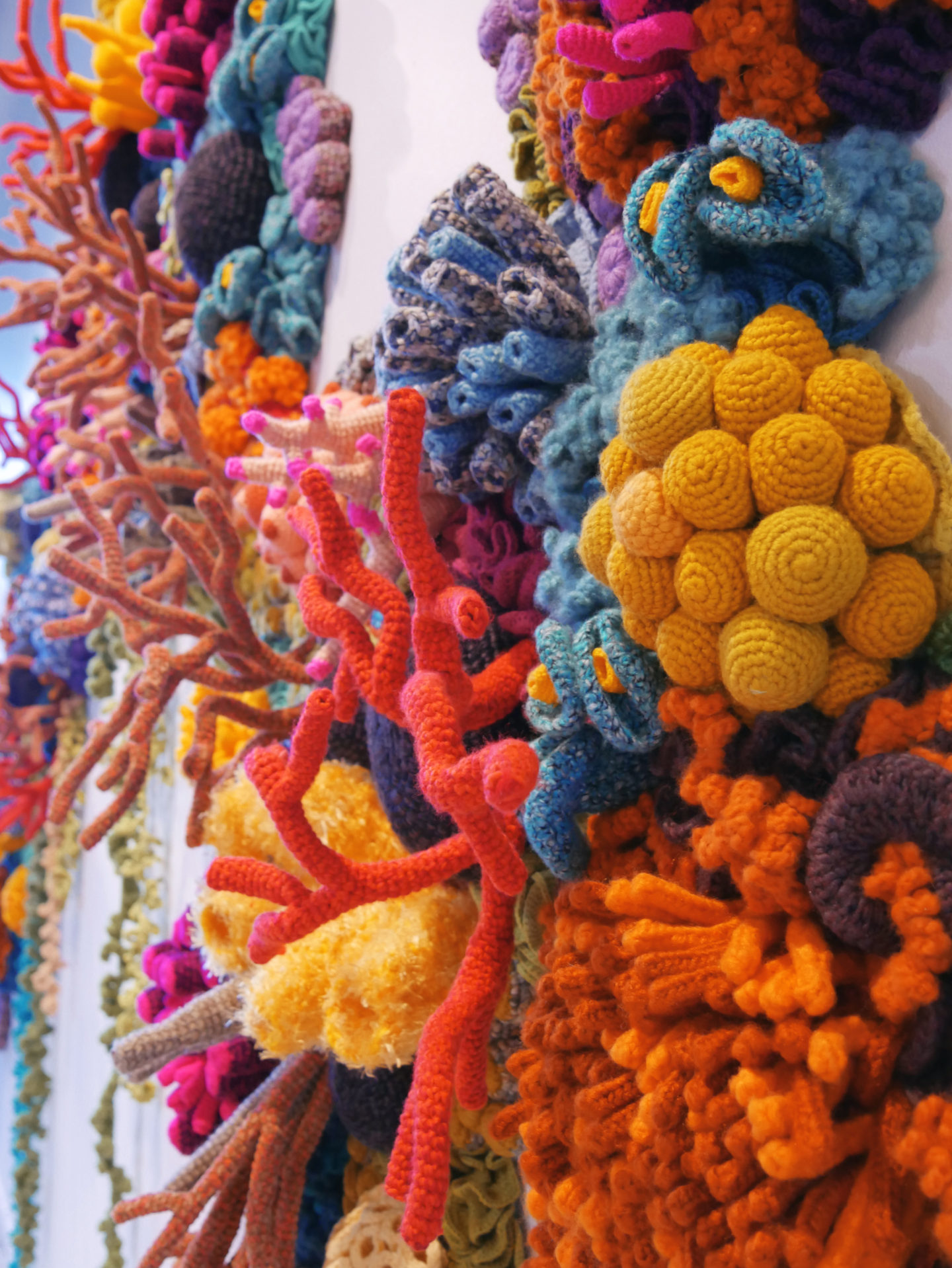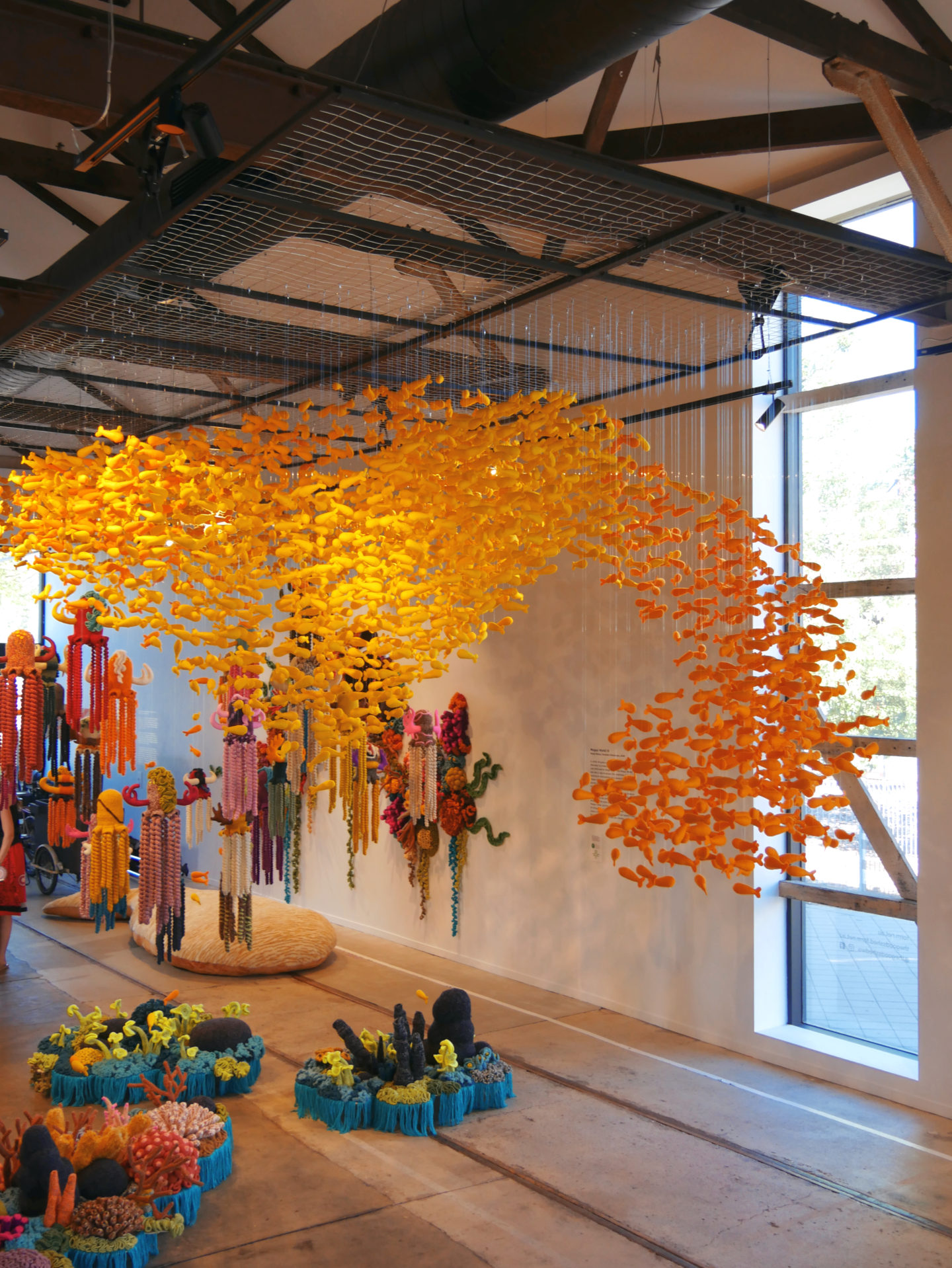 As the exhibition progresses and you wind your way deeper into the oceanic landscape, one thing becomes apparent – The colourful, thriving ecosystem begins to wither, bleaching out and losing its vibrancy. This powerful commentary on the environmental degradation of our planets oceans brings you firmly back to Earth, revealing that this landscape is not so fanciful after all. Rather, we are living in it, and will continue to should we not change our nonchalant ways.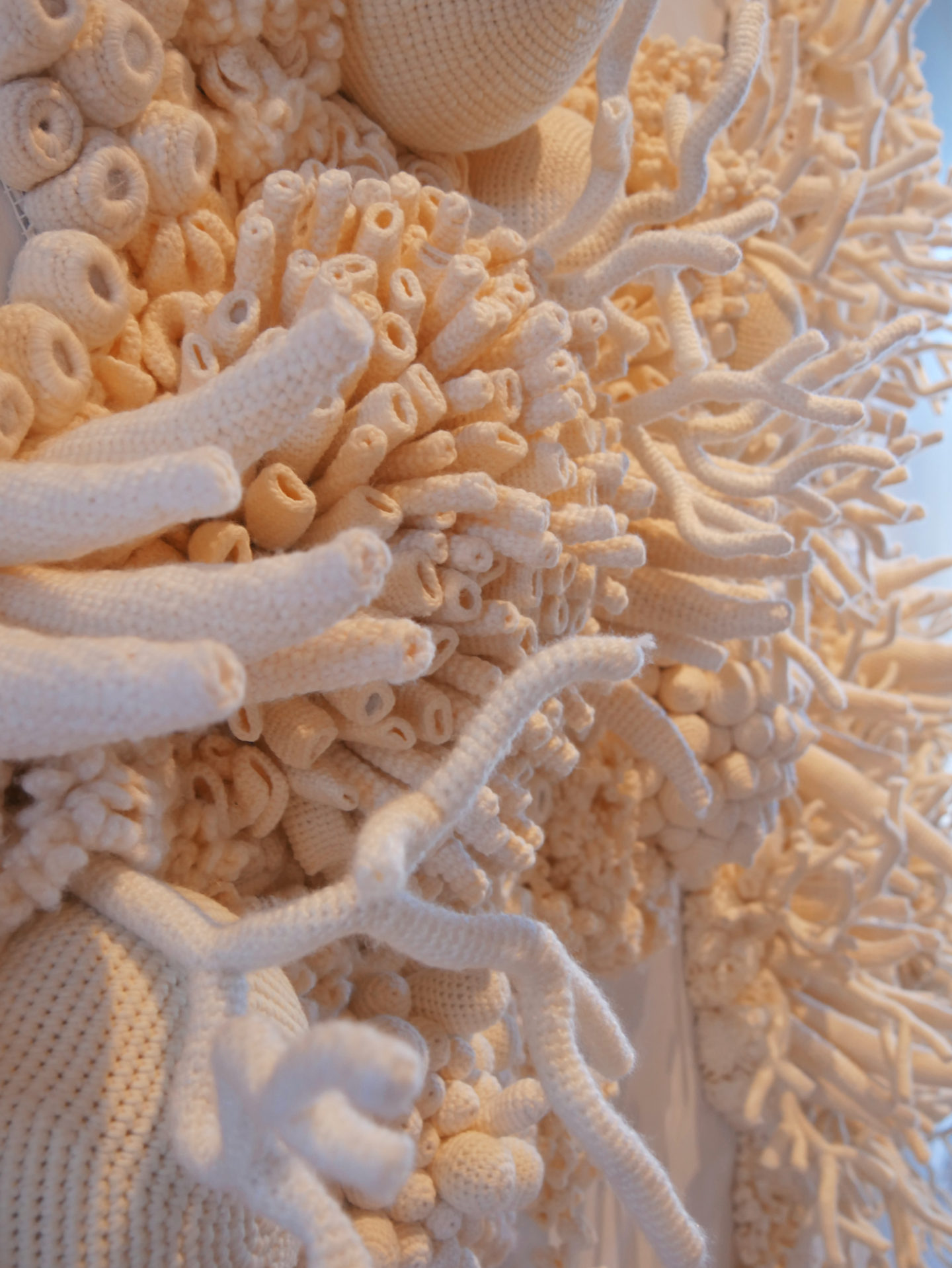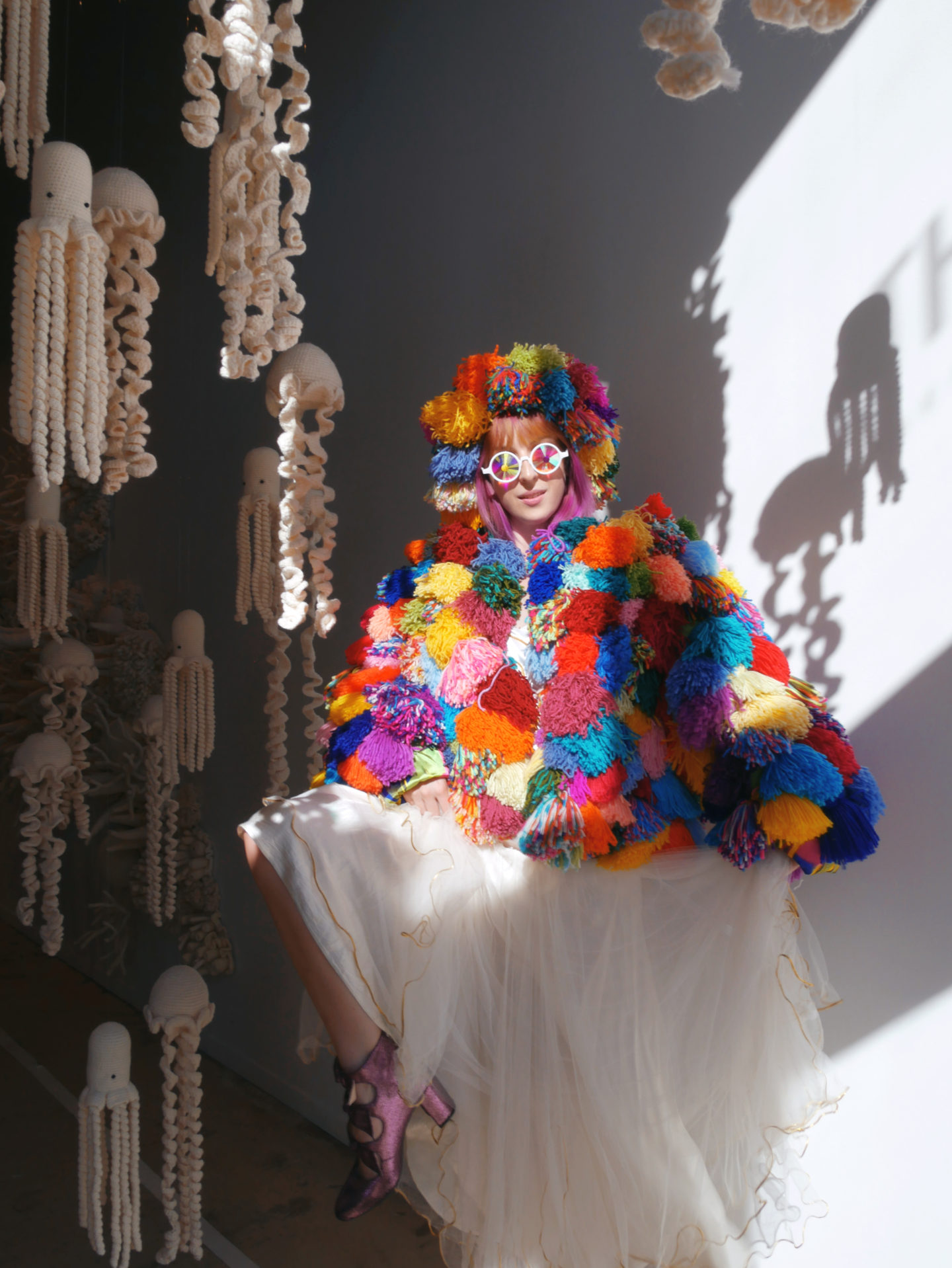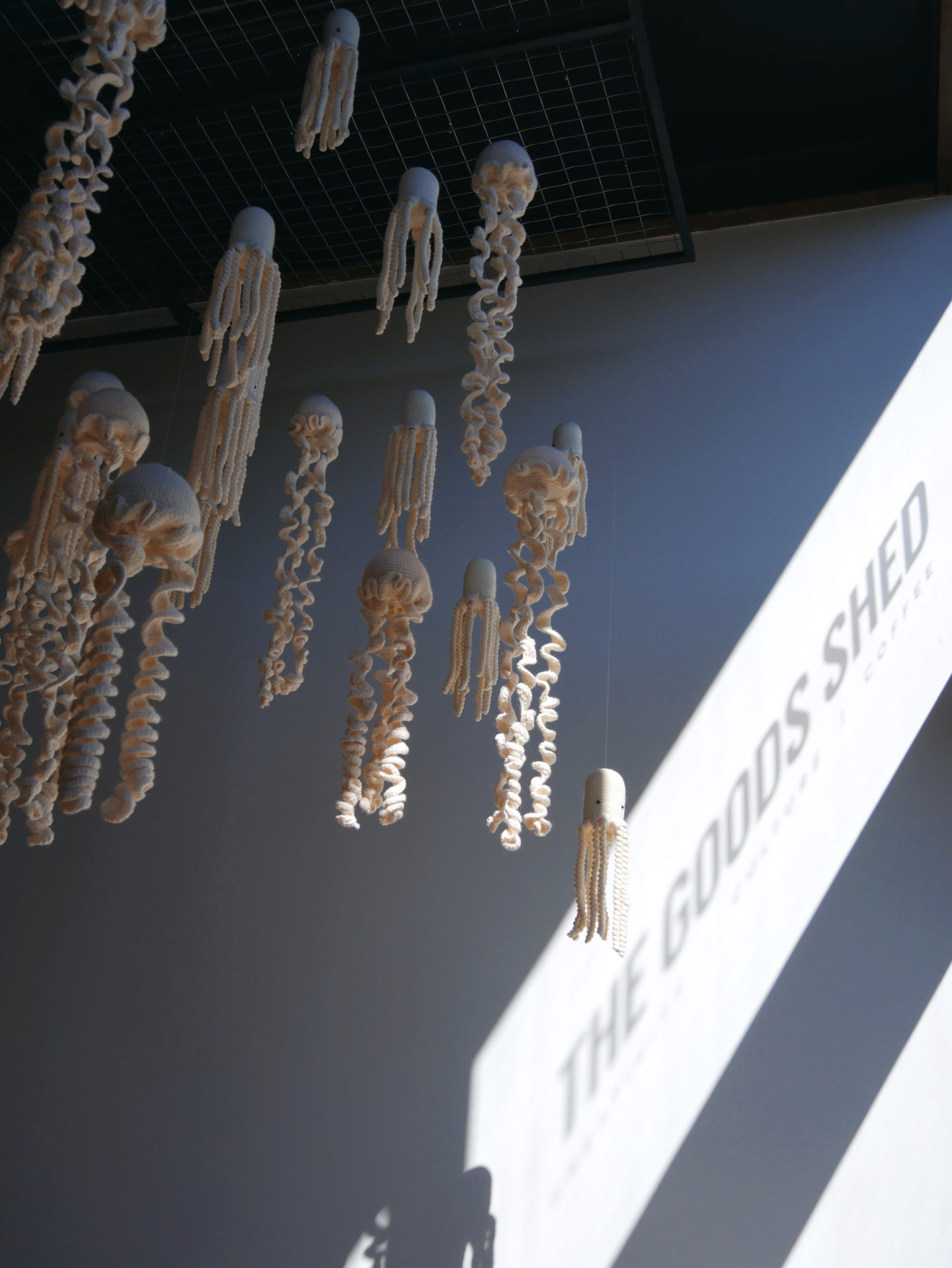 As someone who works in the field of textiles, I was mesmerised by the meticulous craftsmanship on display. Countless hours of crocheting by many skilled hands went into weaving this dreamscape into reality, and I was awed. The more you look, the more delicate details reveal themselves in the coral formations… It truly has to be seen in person to be fully appreciated.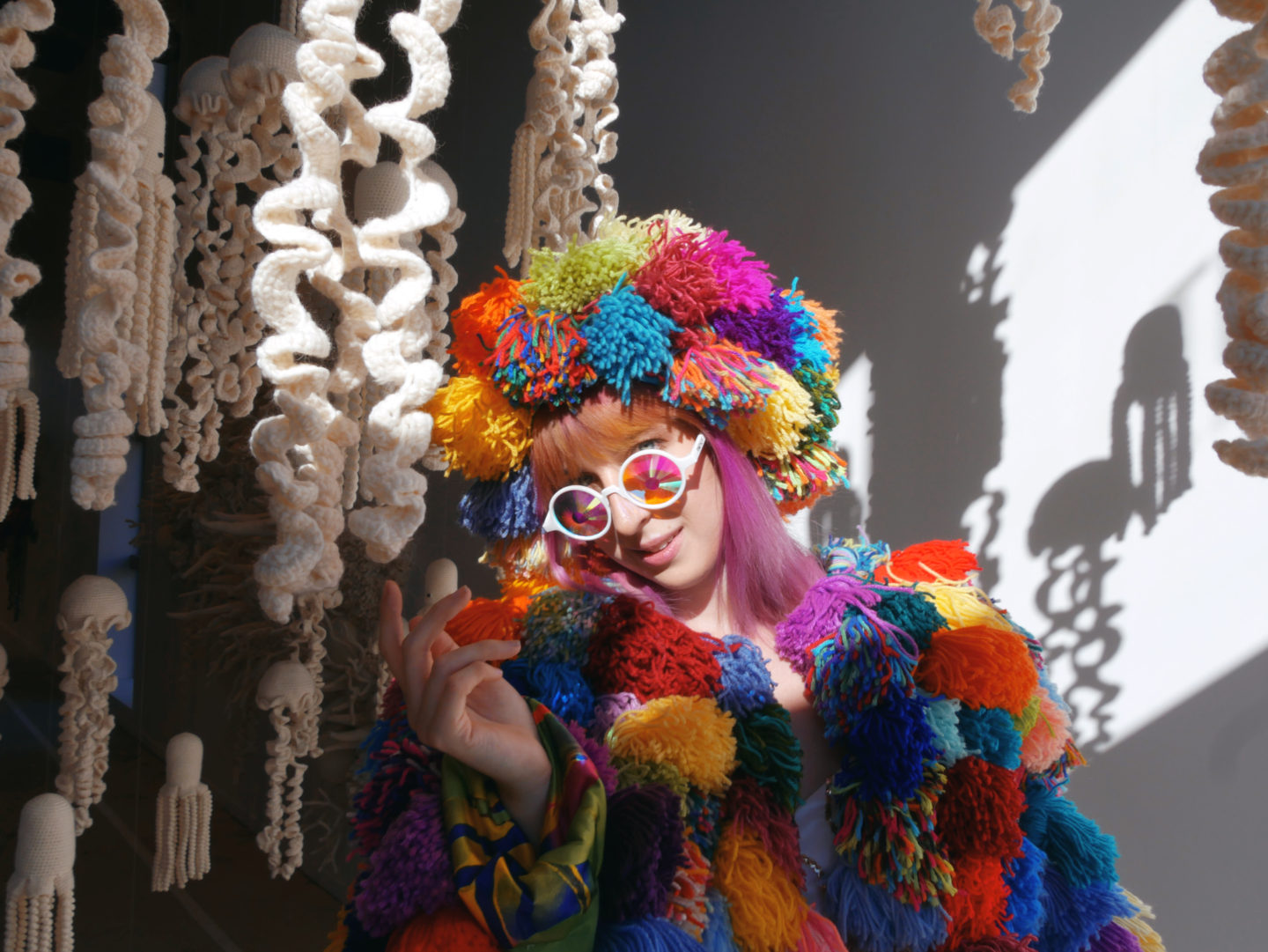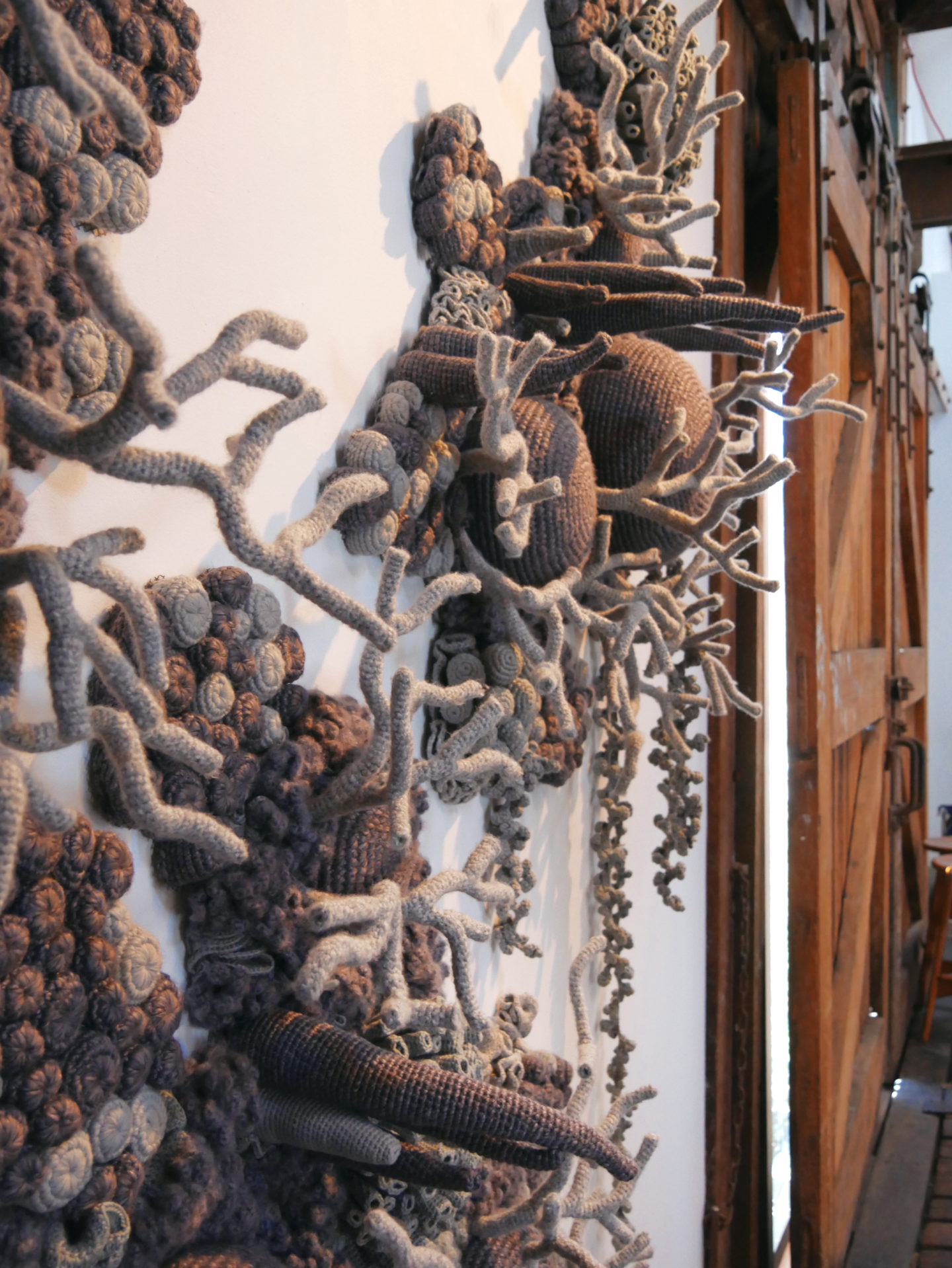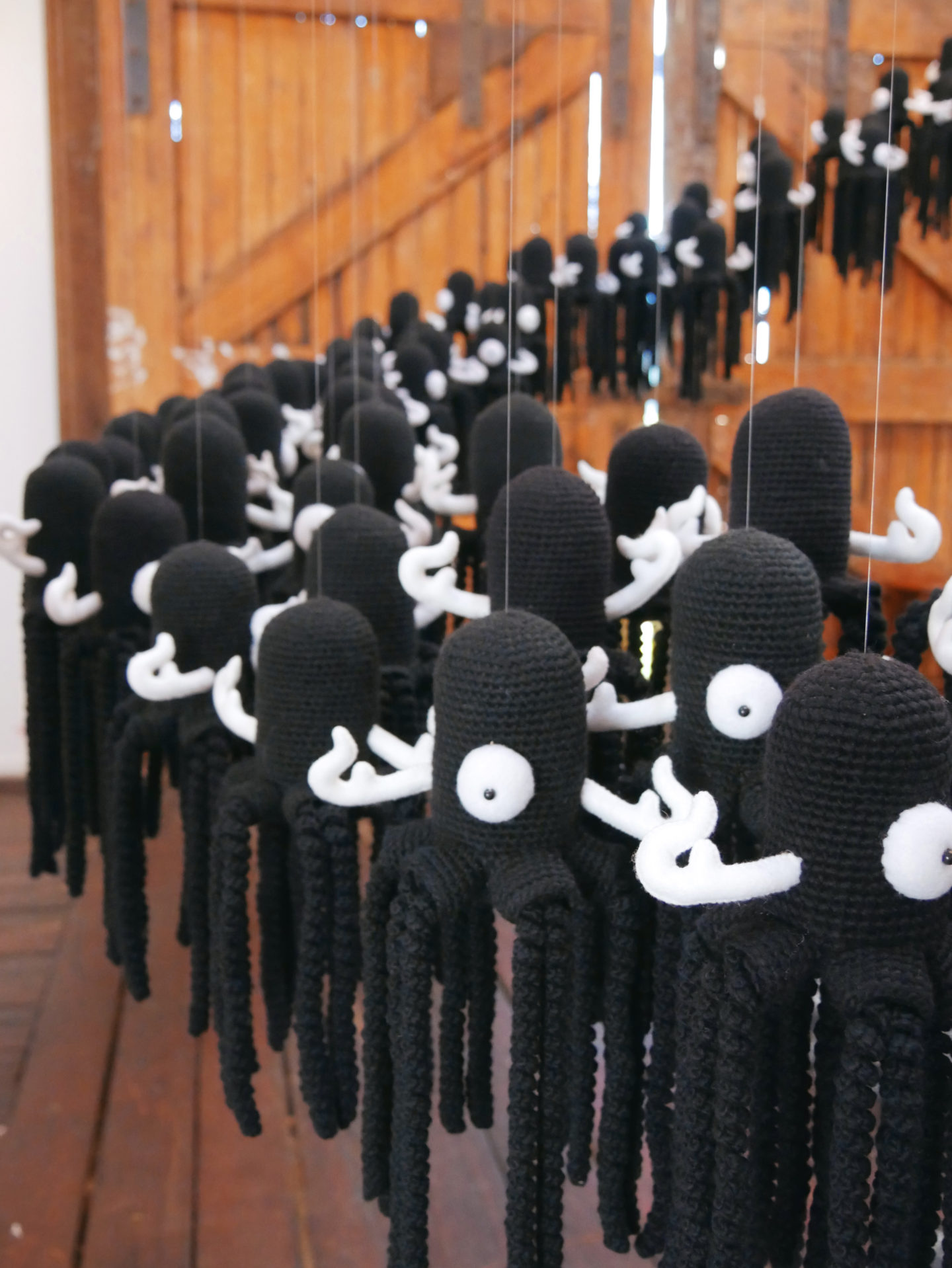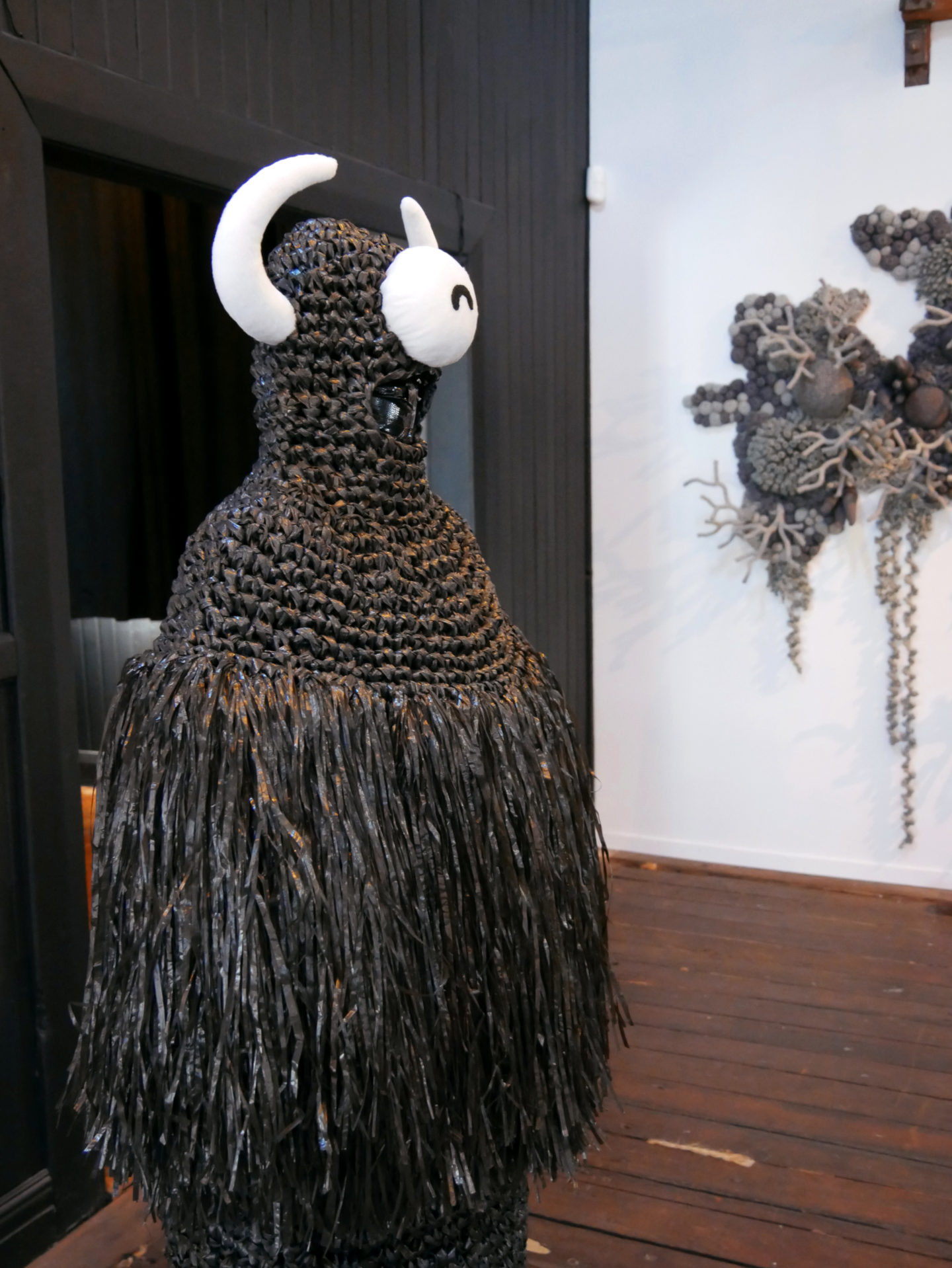 This extraordinary exhibition runs until the end of May, I highly recommend dropping by 'The Goods Shed' to take a peek! An added bonus – there is even a stash of fun felt props on hand to use when taking your own fun photos… You can mimic the distinctive look of the 'Mogus', and camouflage amongst the crocheted microcosm!