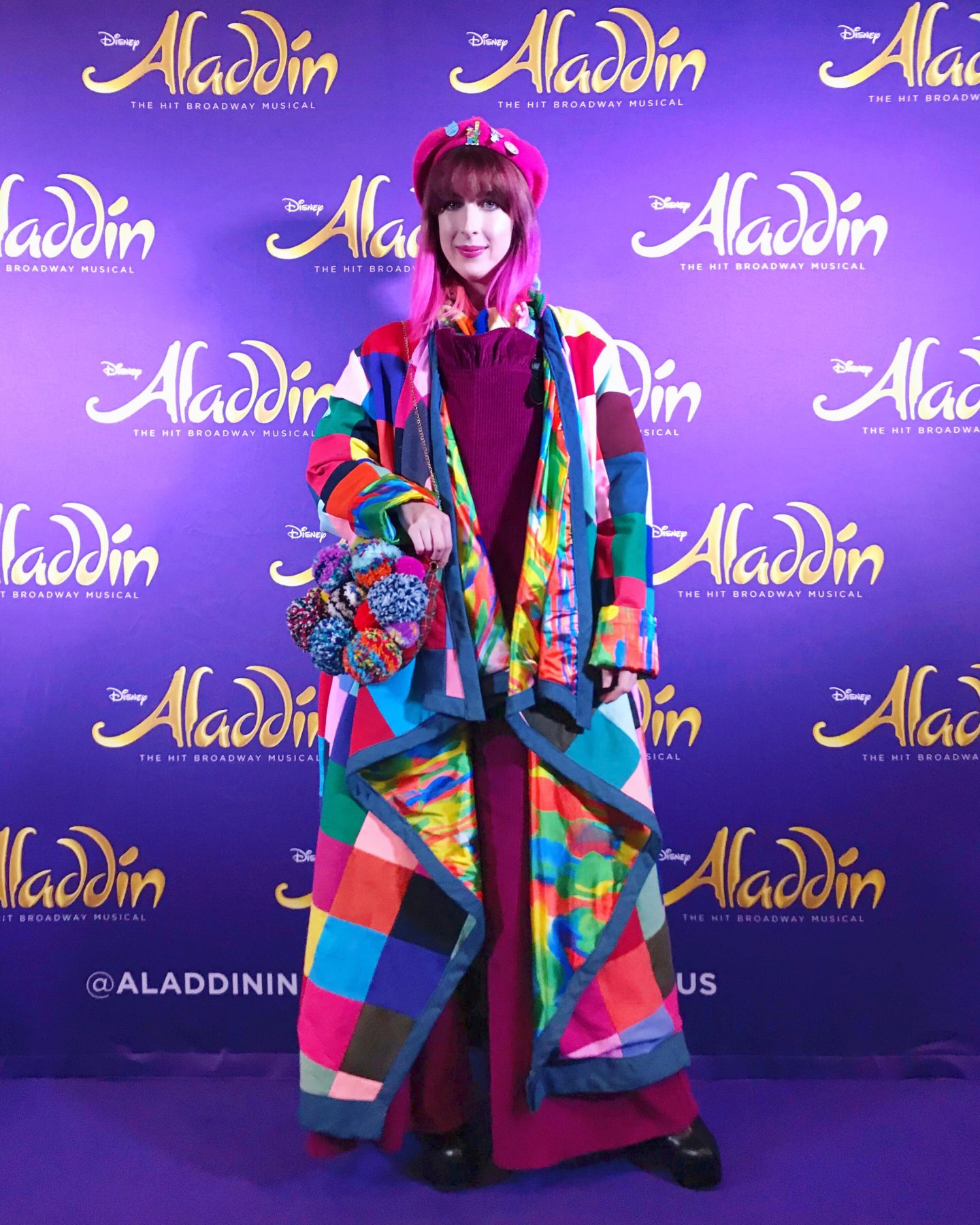 I would best describe the experience of seeing Aladdin the musical as like taking a magic carpet ride full of fun for two-and-a-half hours – Both myself and my partner Alex had smiles on our dials for the whole show! I was clapping and cheering like crazy at the fantastic dancing, and the costumes… WOW!
As a fashion designer, the costuming was one of the highlights of this show for me. Vibrant colours were in abundance, and dazzling sequins and beading twinkled under all the stage lights, providing a decadent viewing experience… Truly art in motion! If you are a fellow fashion lover I highly recommend going along to see these pieces in person, I left feeling so inspired!
The set design was another highlight for me. Prepare to be dazzled by what the set design team have created for inside the gilded Cave of Wonders! I won't spoil the magic of that particular scene, but I was overwhelmed at how great it was thanks to the awesome set combined with the musical performance… My favourite part of the show!
Performance wise, the cast did a stellar job of bringing the world of Aladdin to life. Gareth Jacobs as Genie absolutely stole the show in any scene he was a part of, bringing such energy and humour to the stage – A wonderful casting choice, who made me (and the rest of the audience!) gasp in awe and roar with laughter! His performance was a show highlight! Ainsley Melham as Aladdin and Shubshri Kandiah as Jasmine were also well-suited for their roles, bringing to life the characters I knew from childhood and their personlalities.
If you're a fellow Perth resident who absolutely adores all things colourful, or a Disney fan with a love for the classics that we grew up with, I highly recommend going to see the show while its in town – you won't be disappointed by the magic that awaits you!
For tickets, head to aladdinthemusical.com.au