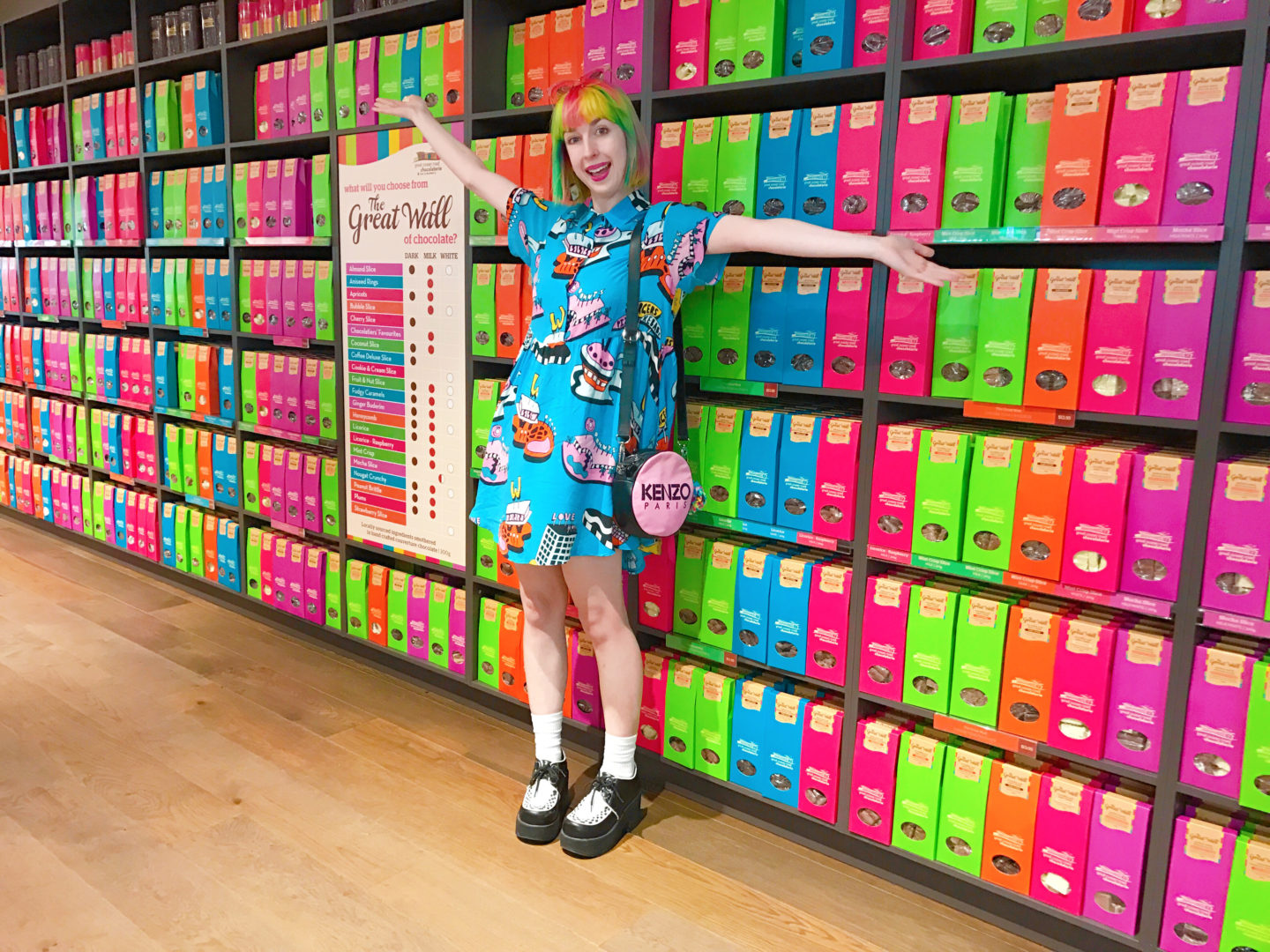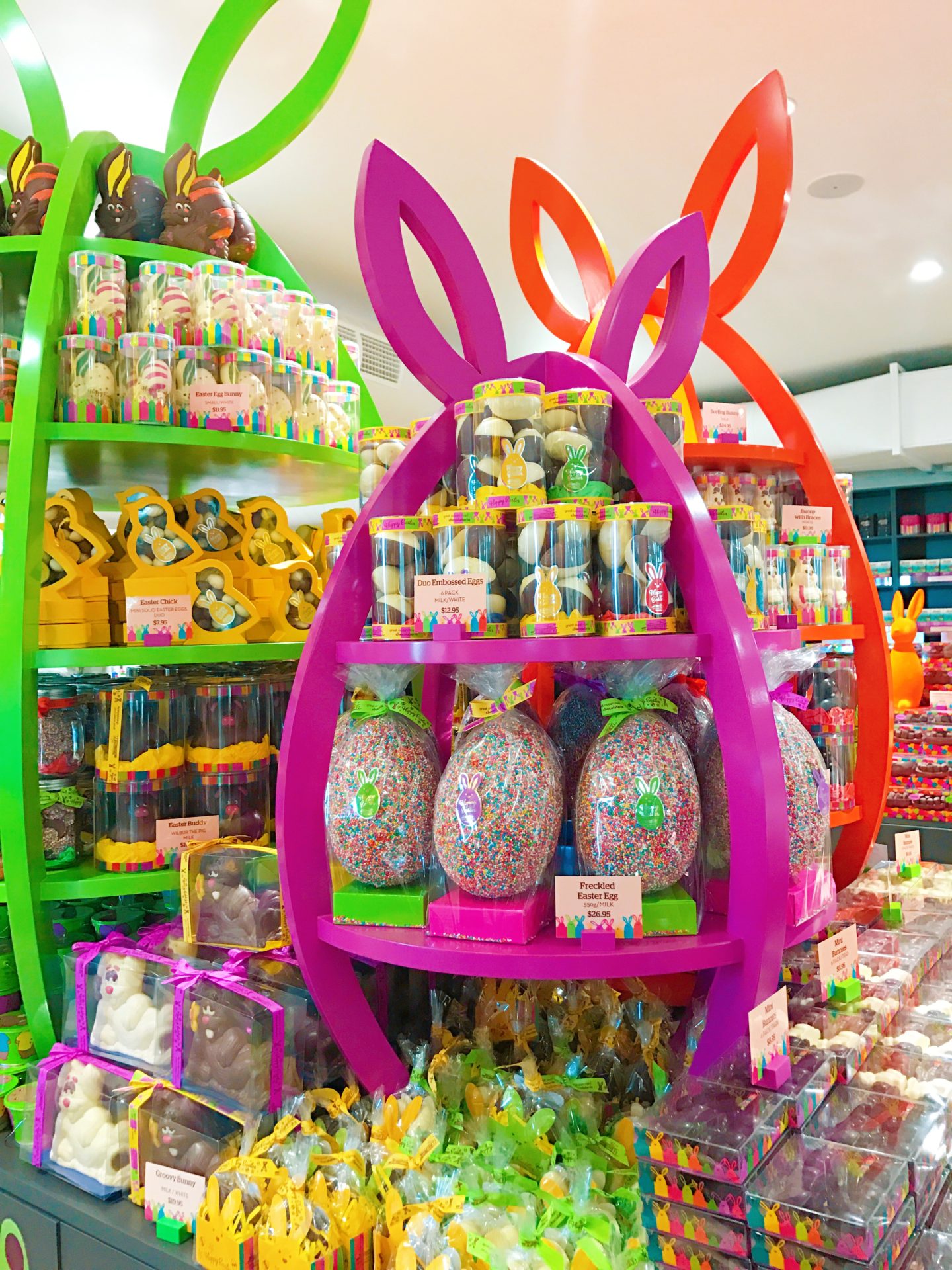 The first stop on Alex and I's road trip along the Victorian coast was The Great Ocean Road Chocolaterie – the perfect way to start an amazing trip! Walking into this place made me feel like I had stepped into a Harry Potter book… All the vibrant colours and displays piled high with quirky chocolate goodies reminded me of Honeydukes sweet shop!! The chocolate treats that the staff make are truly edible works of art. The rabbits, chickens and other cute critters looked like little ornaments, except made from yummy (and in most cases, colourful!) chocolate!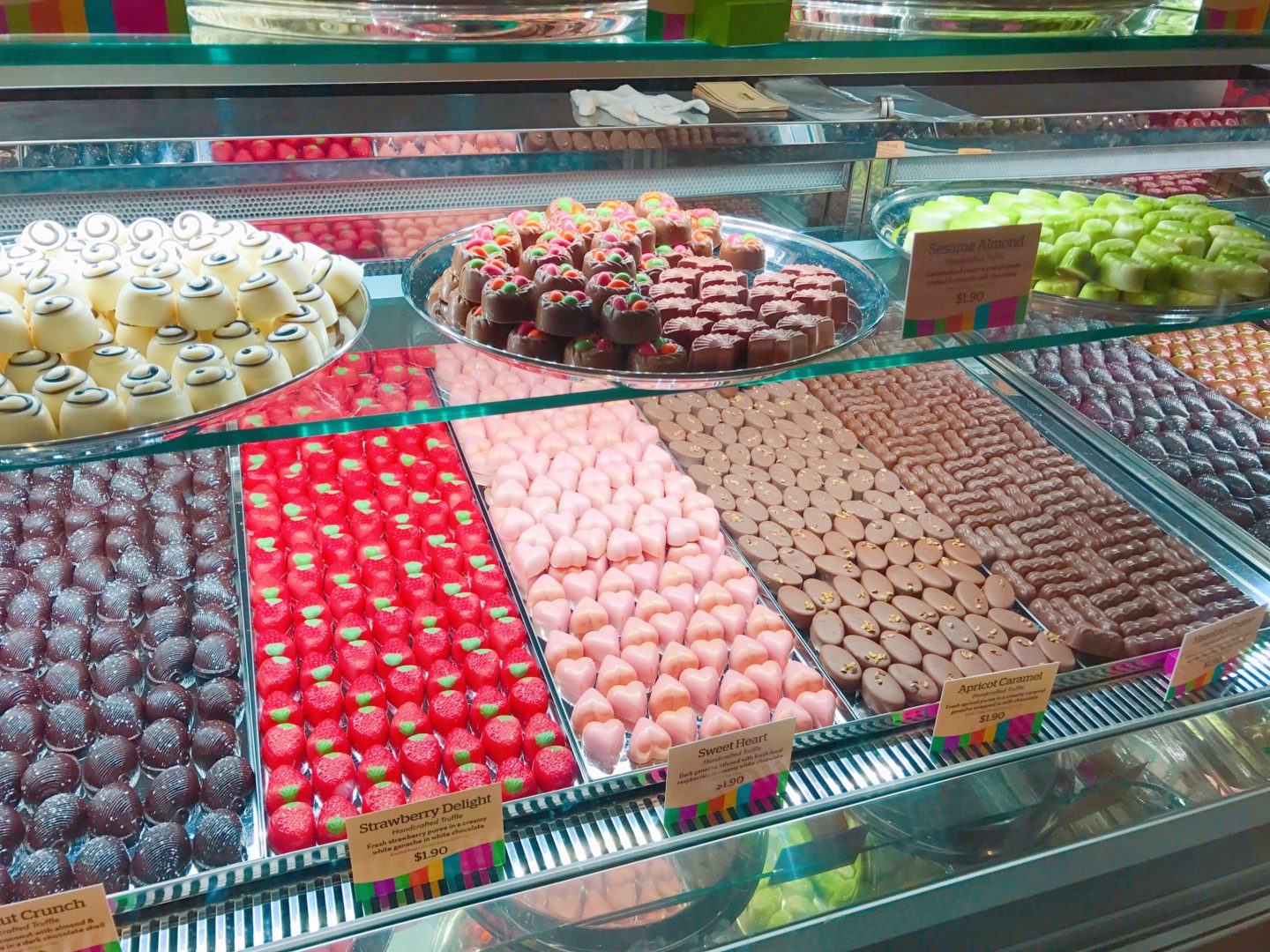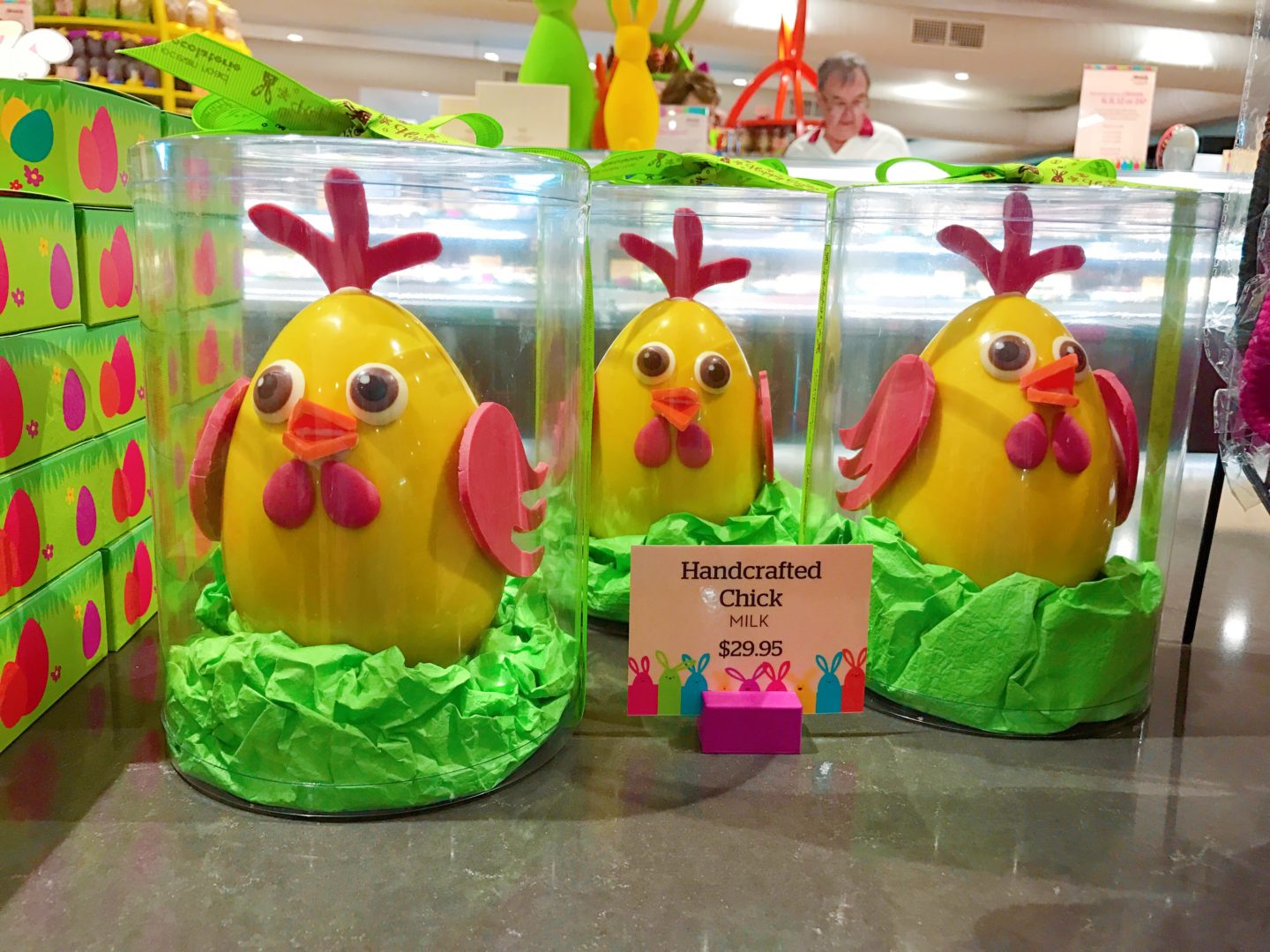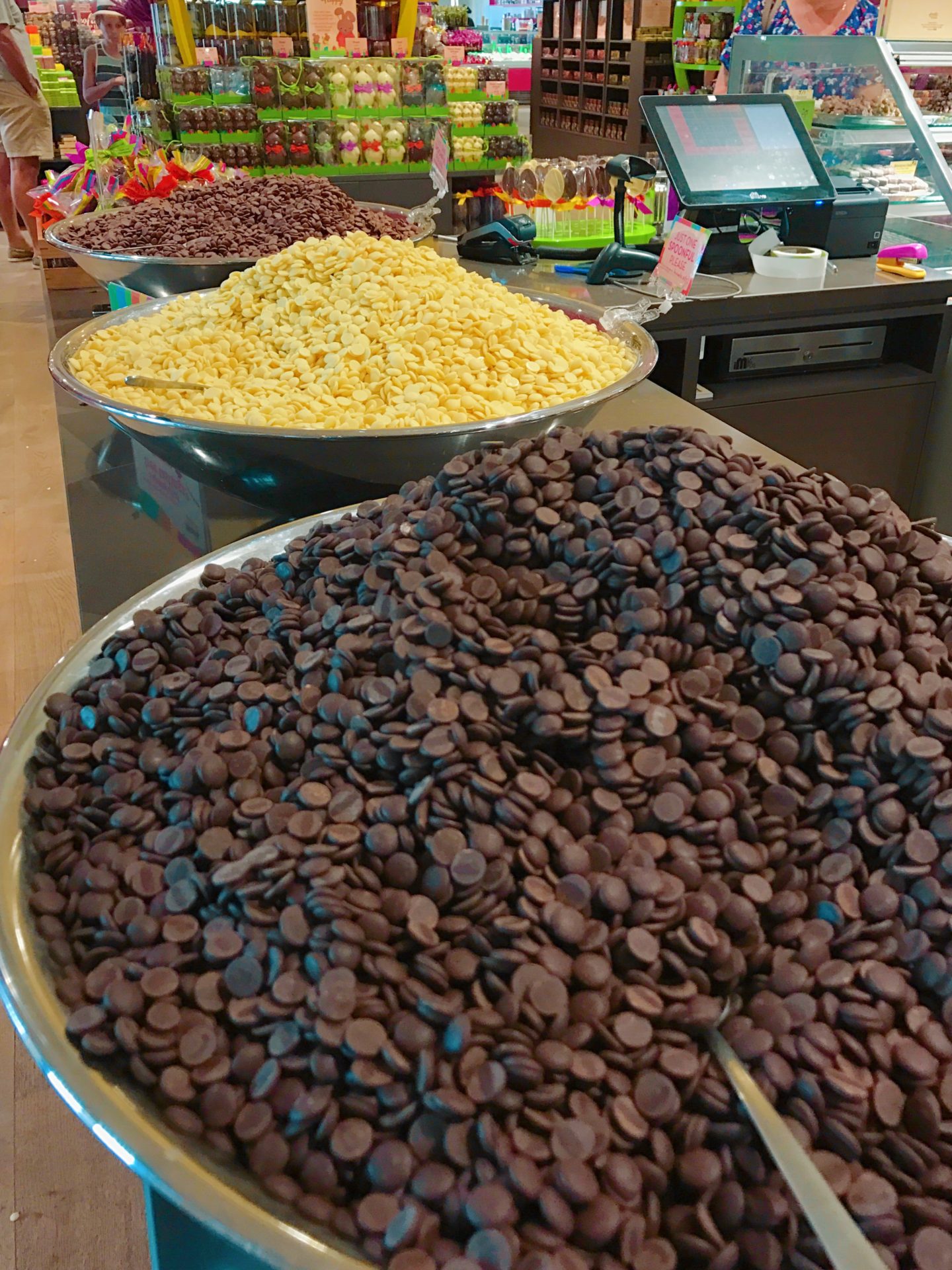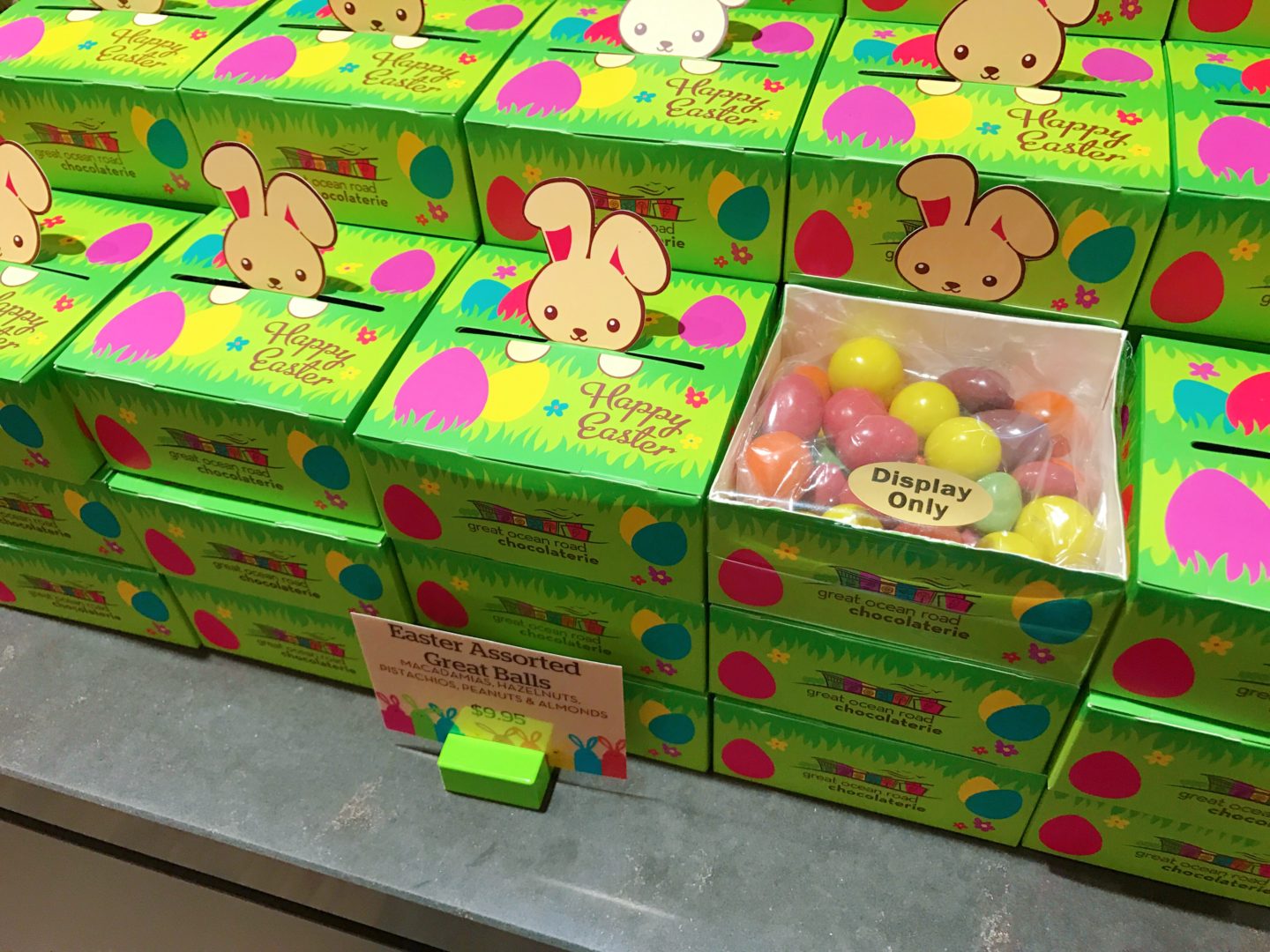 They make so many delicious flavours of chocolate. 'The Great Wall of Chocolate' was stocked with 'Bubble Slice', 'Nougat Crunchy', 'Raspberry Liquorice', and 'Cookie and Cream Slice' among many others. And all the colourful packaging really made me smile 🙂 I also really loved the one kilogram chocolate bars they had on display… If my luggage wasn't already so close to weight capacity I would've bought a few to take home with me to Perth!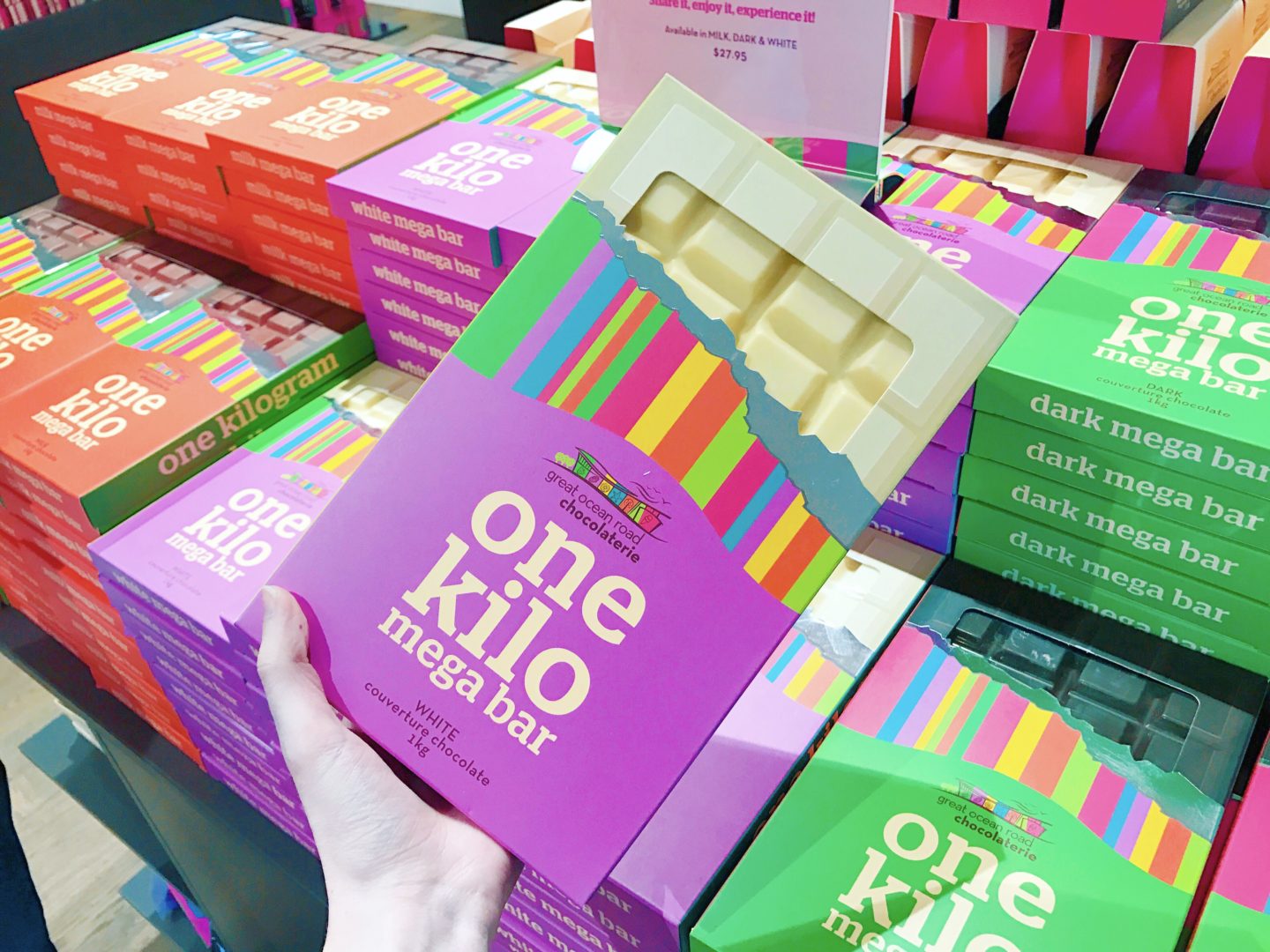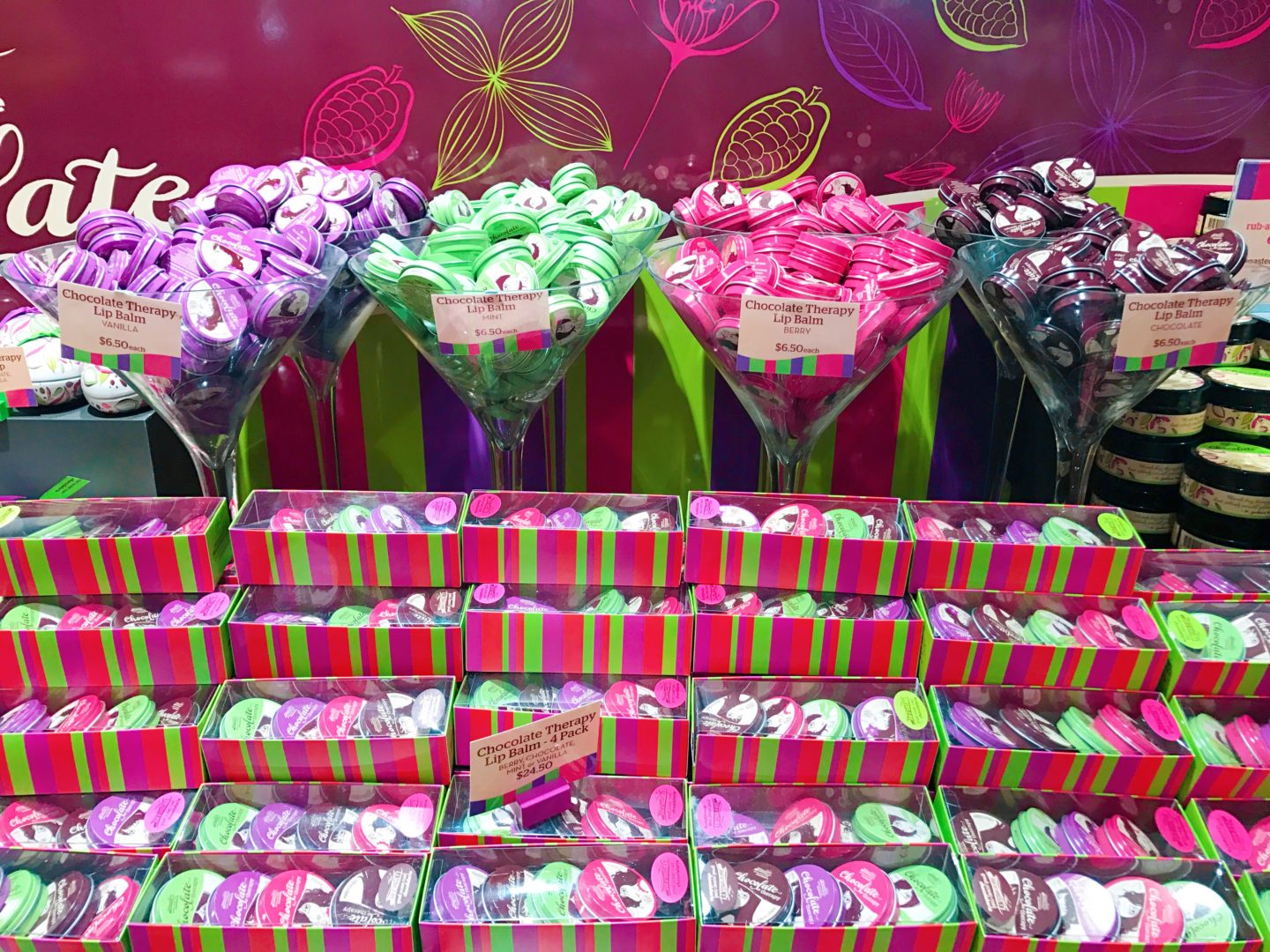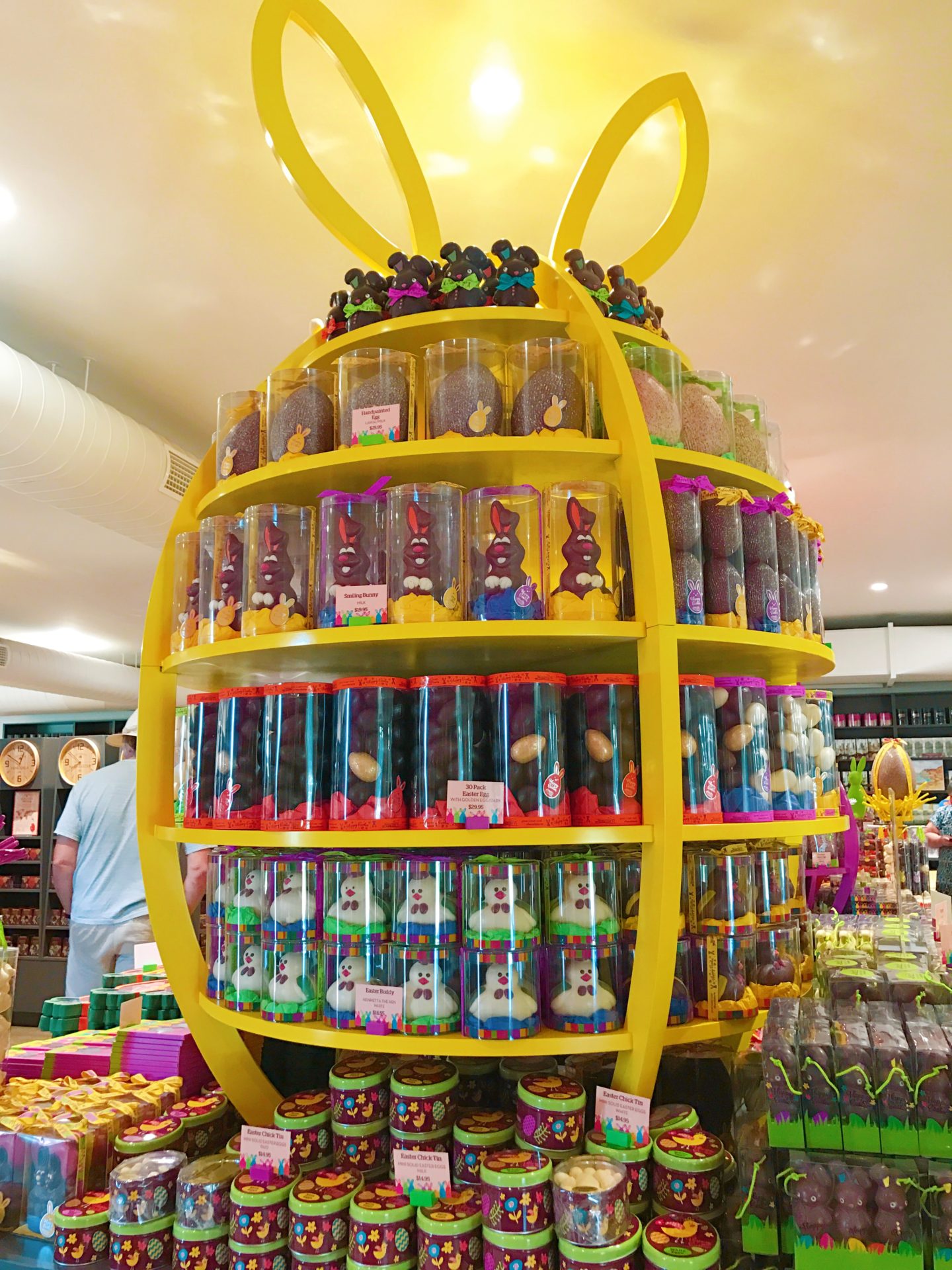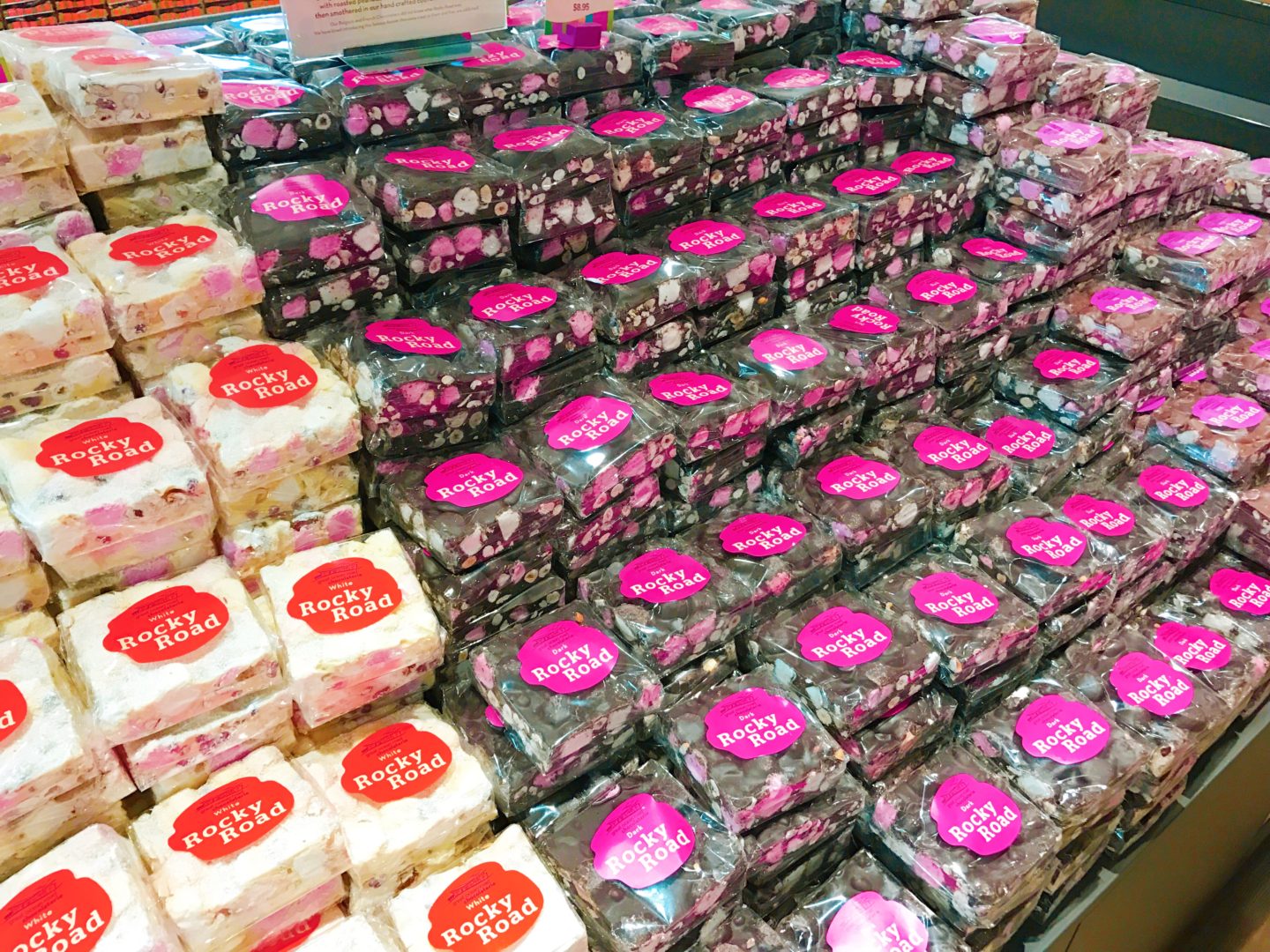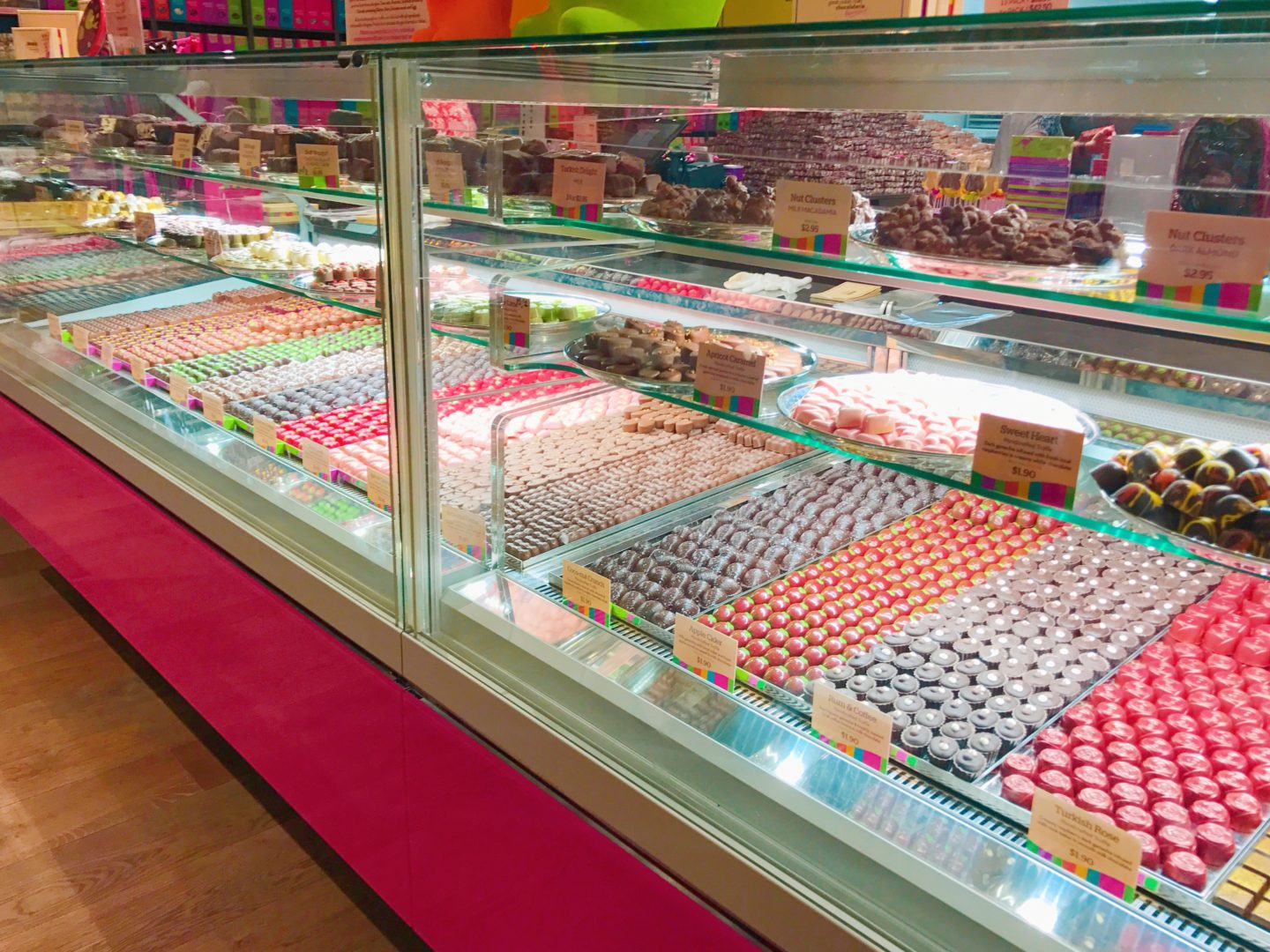 Things got even better the further into the store we ventured… We discovered that they also offer ice cream and a selection of yummy sweet treats, including macaroons which we just had to buy! Of course with my serious sweet tooth I couldn't resist treating myself to a nice ice cream cone, while Alex opted for his usual afternoon coffee (with no sugar… I don't know how he can drink it! :P).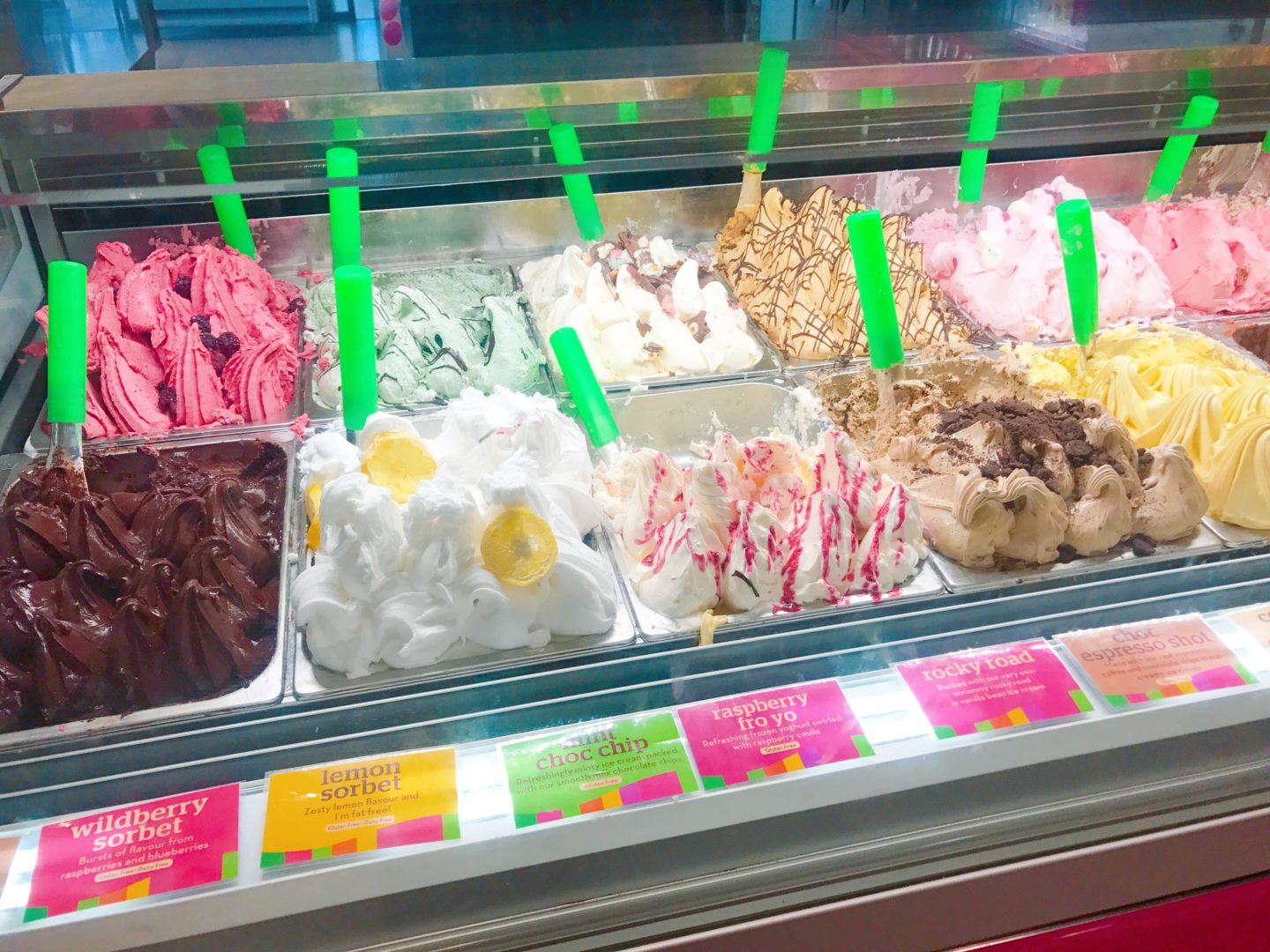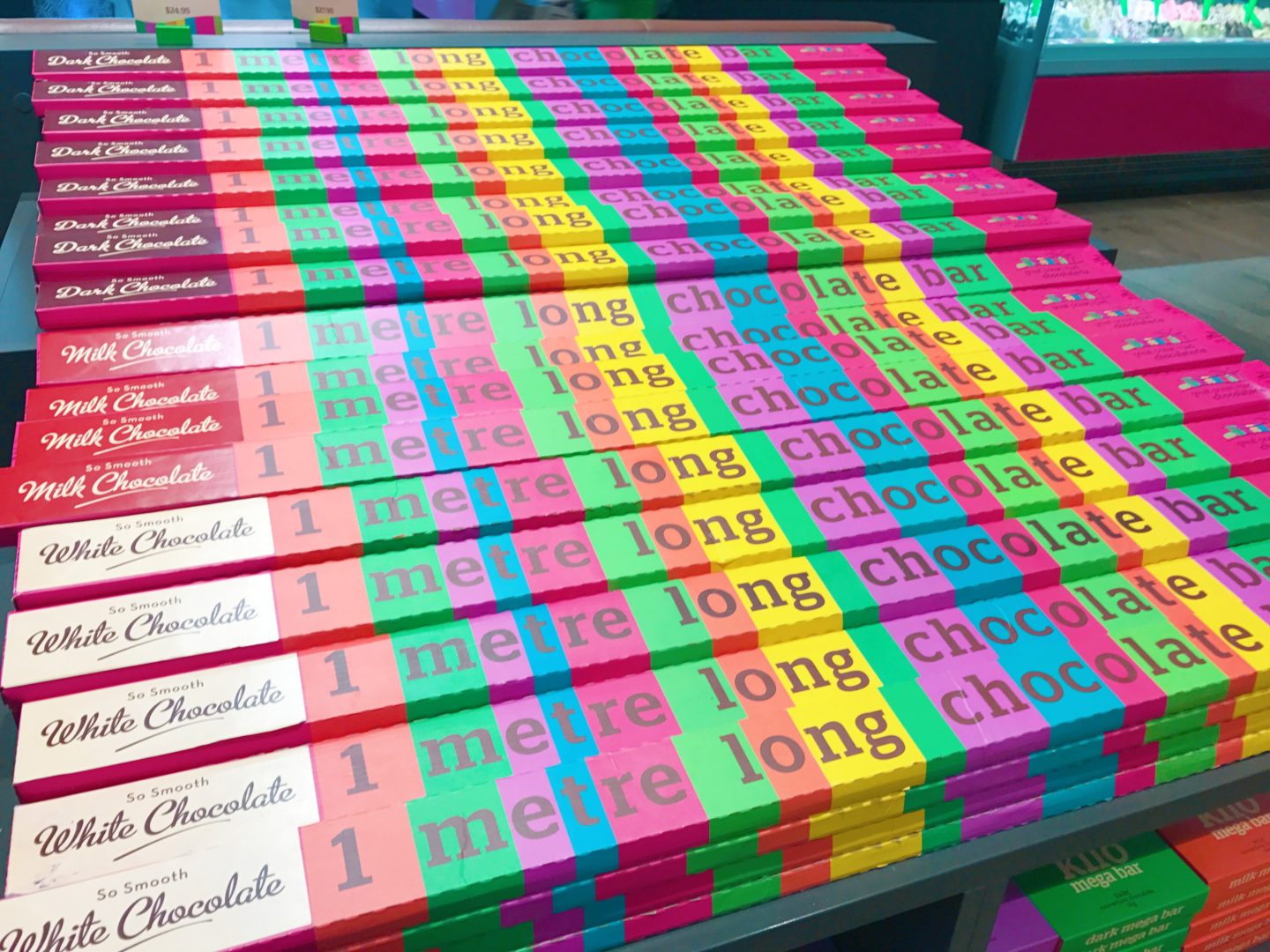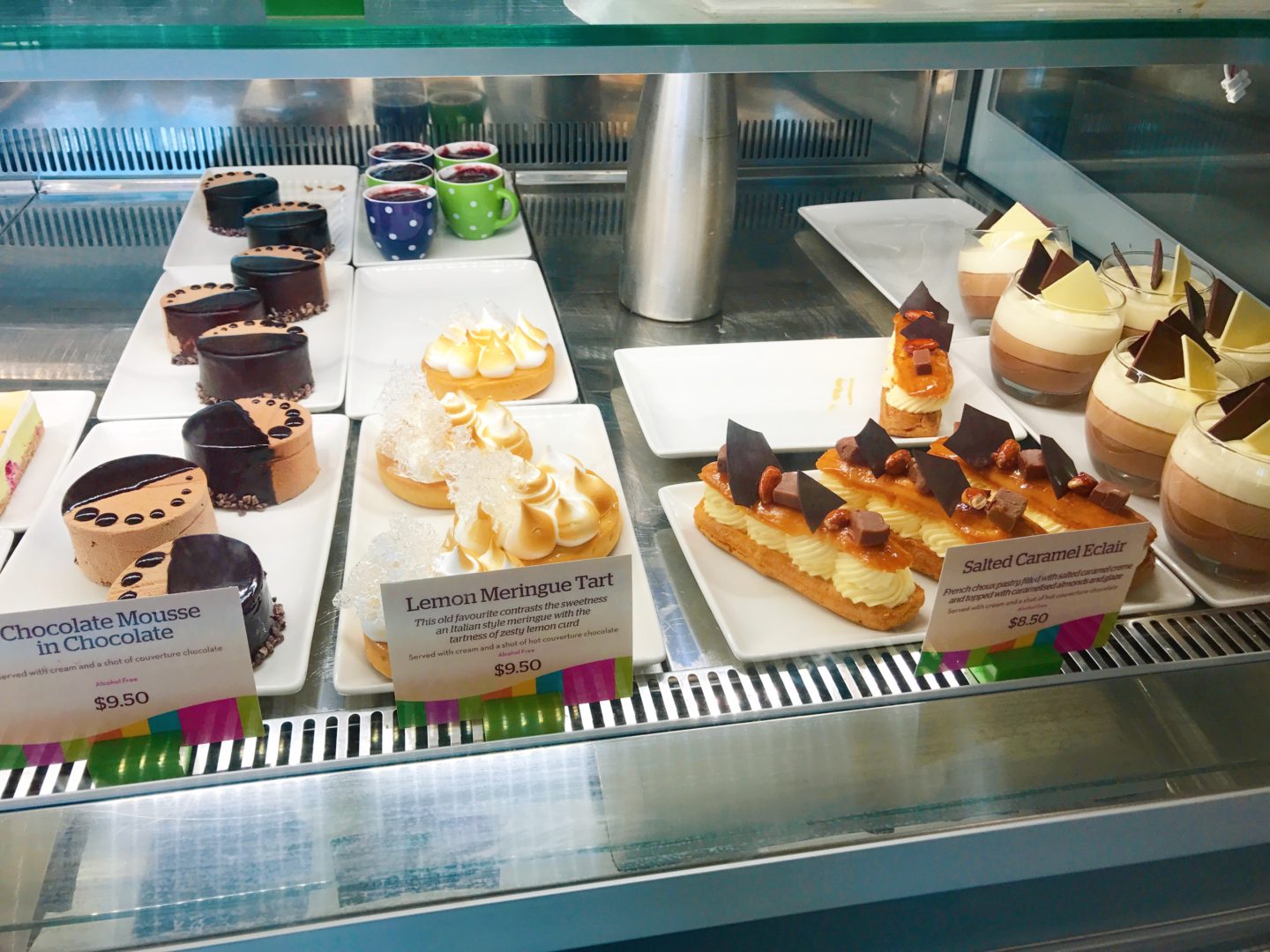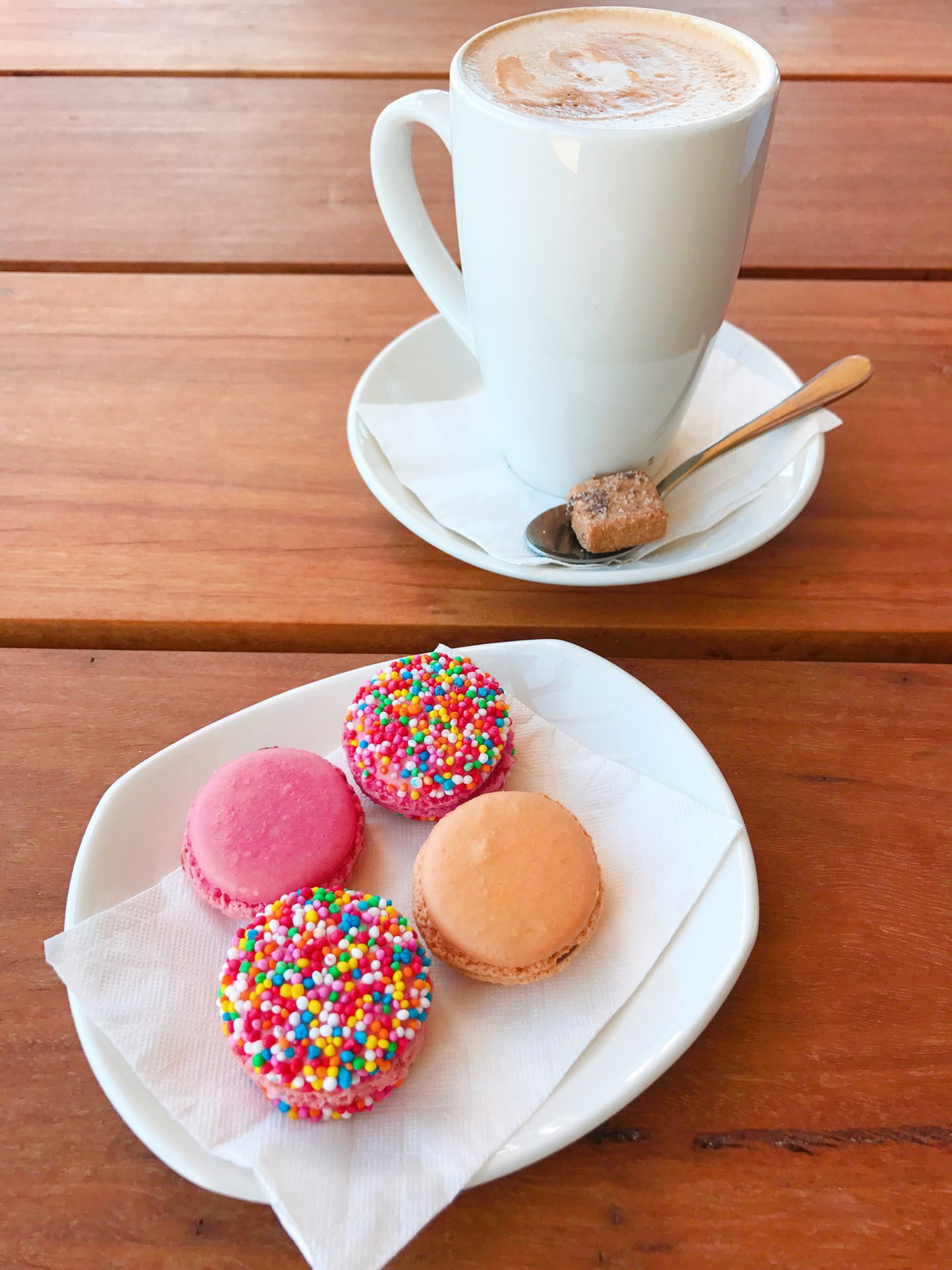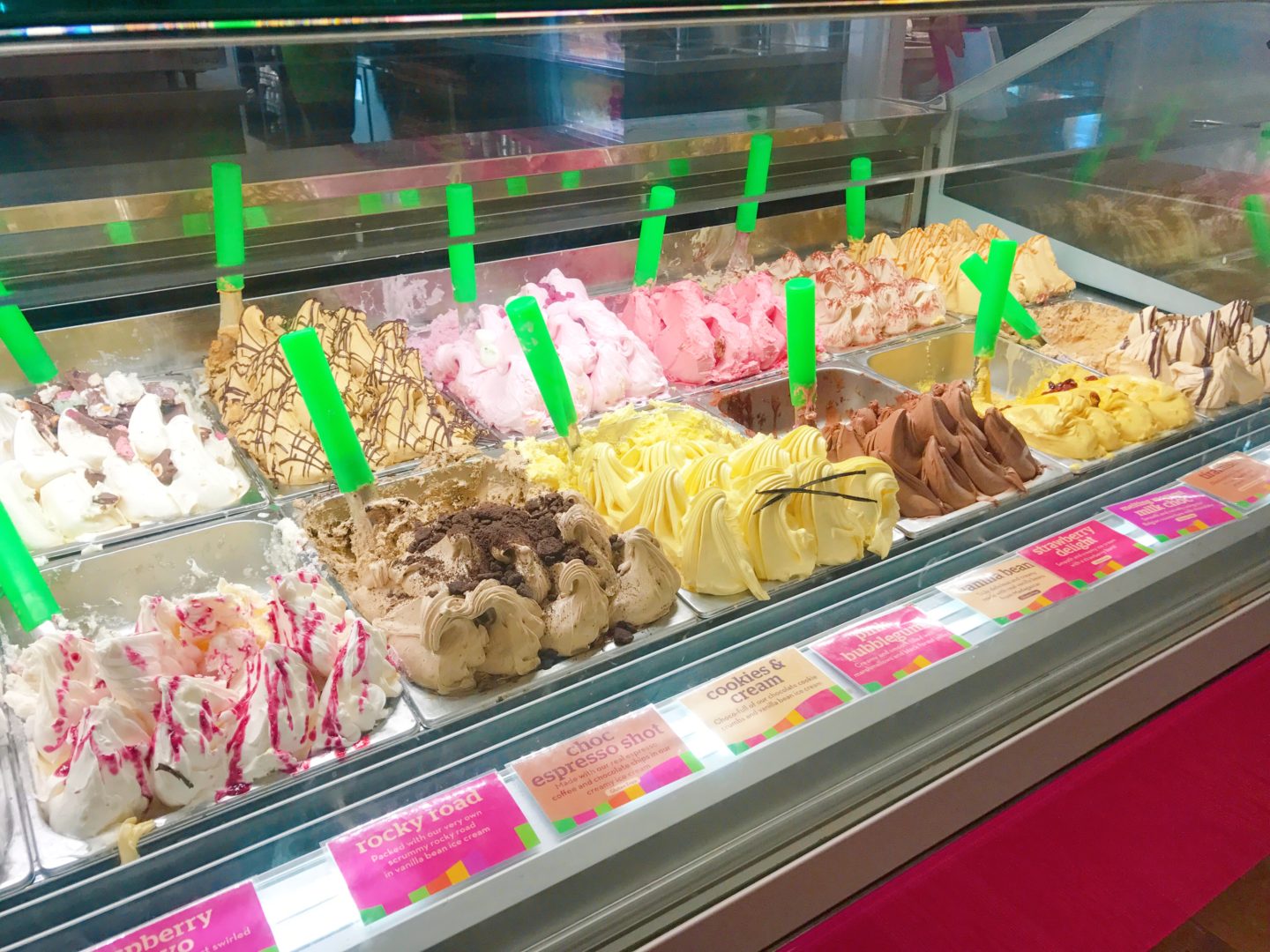 The ice cream I had was delicious, and the macaroons were the perfect afternoon treat. And the white, milk, and dark chocolate made on premises was creamy and had just the right amount of sweetness – it wasn't overly rich like Lindt chocolate is, so I really enjoyed it! Definitely worth a visit if you're holidaying nearby, and if you live in Melbourne you should get yourself out there as soon as possible to buy some yummy chocolate, and eat your own bodyweight in ice cream and macaroons while your there!! 🙂