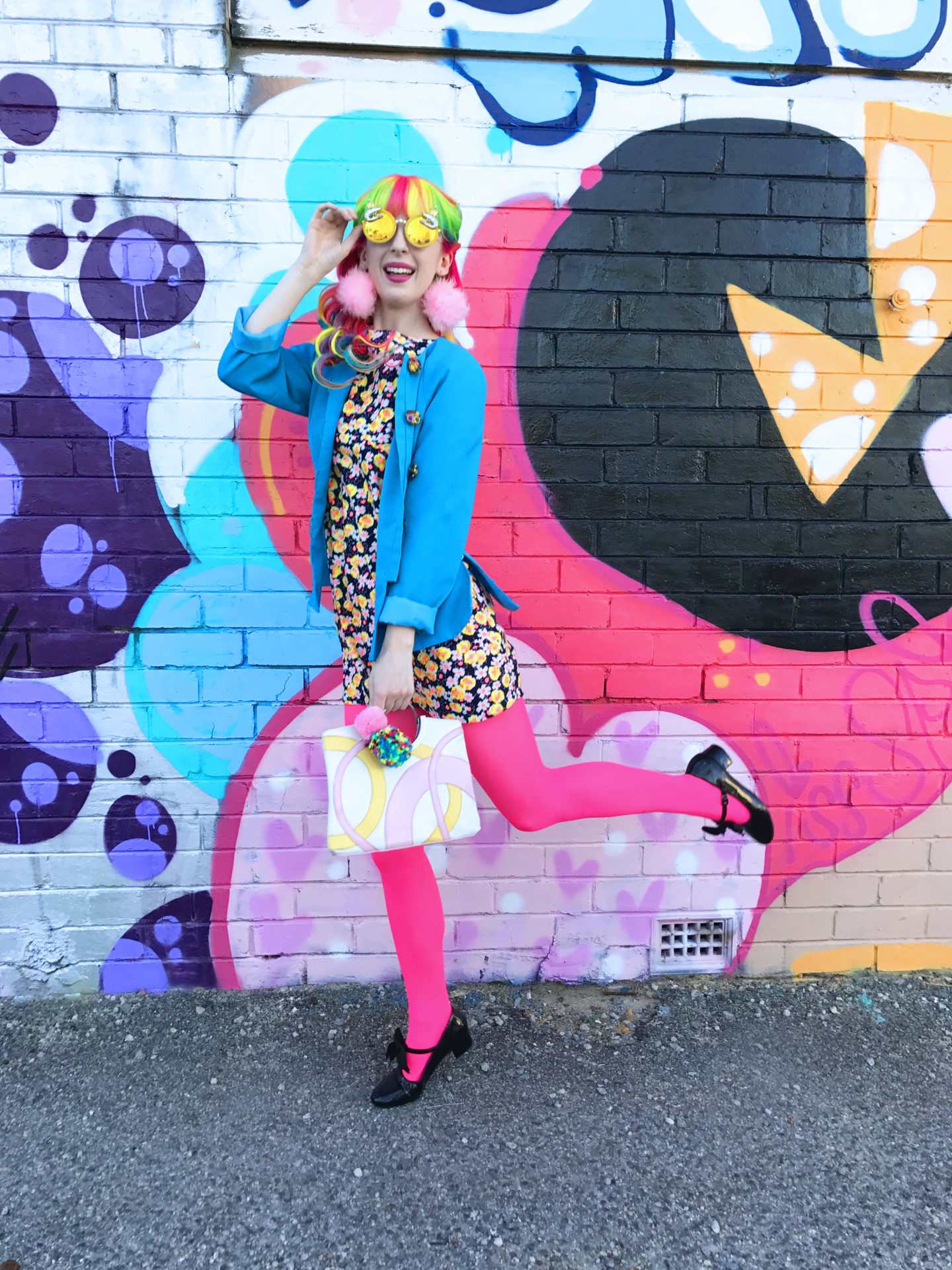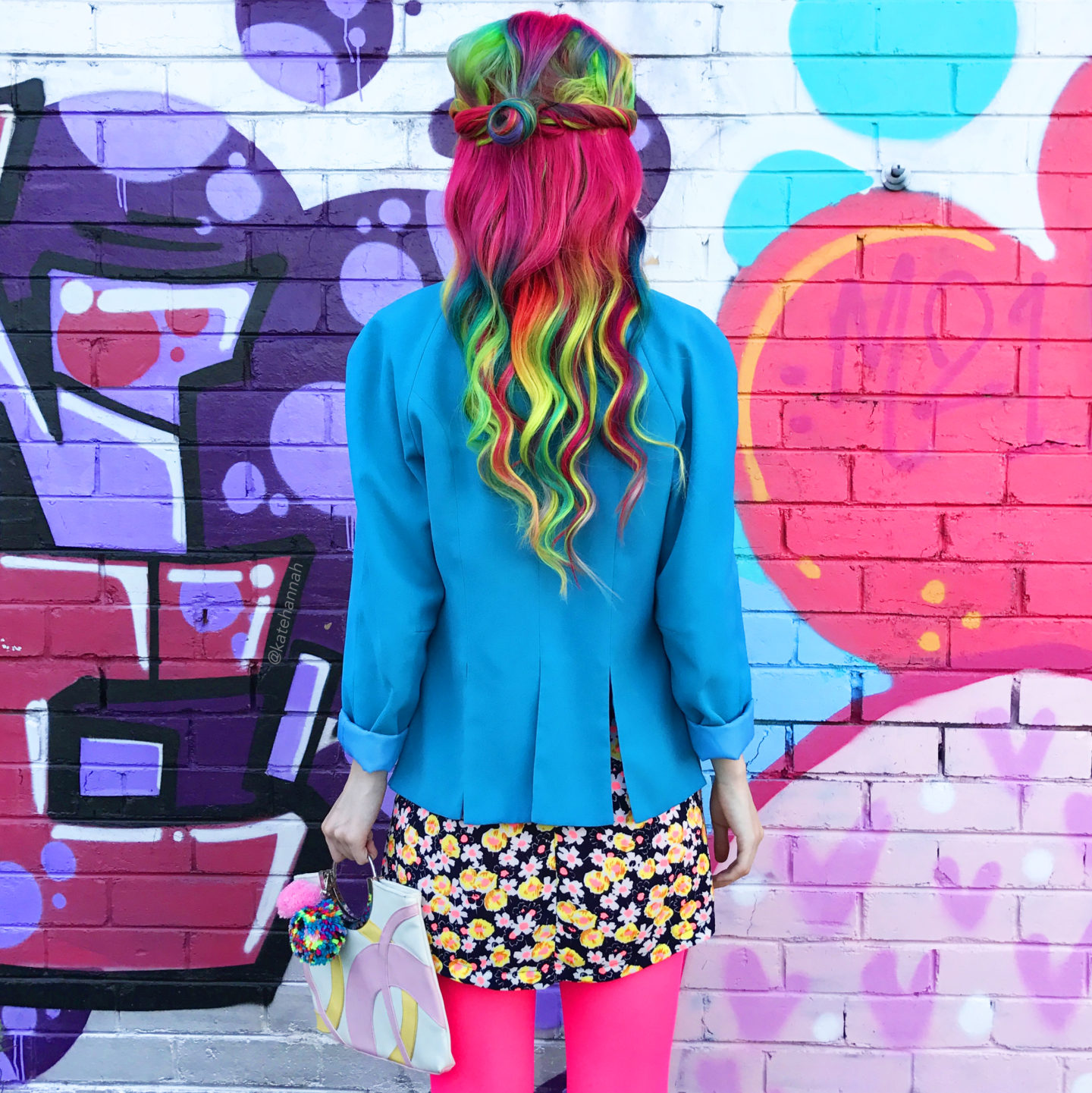 I've really been getting into wearing vintage inspired looks with my own fun and colourful twist lately! I've always been a lover of vintage and retro clothes (the 1960s and 1980s are two of my favourite fashion decades!), and I've found it really brightens my spirits bringing that influence through in my wardrobe. A hint of mod with a twist of 80s glam is always a winning combination in my books, hehe!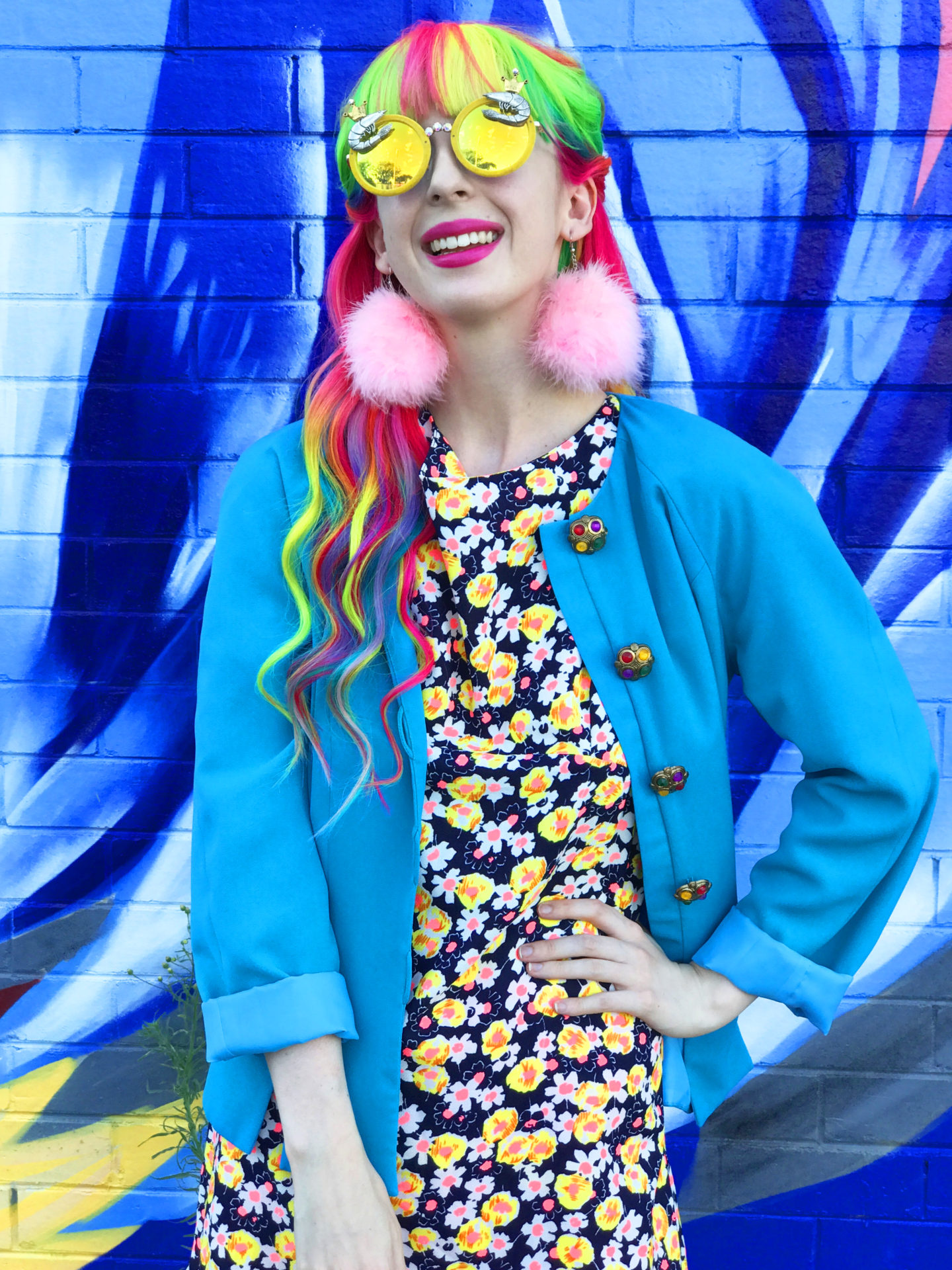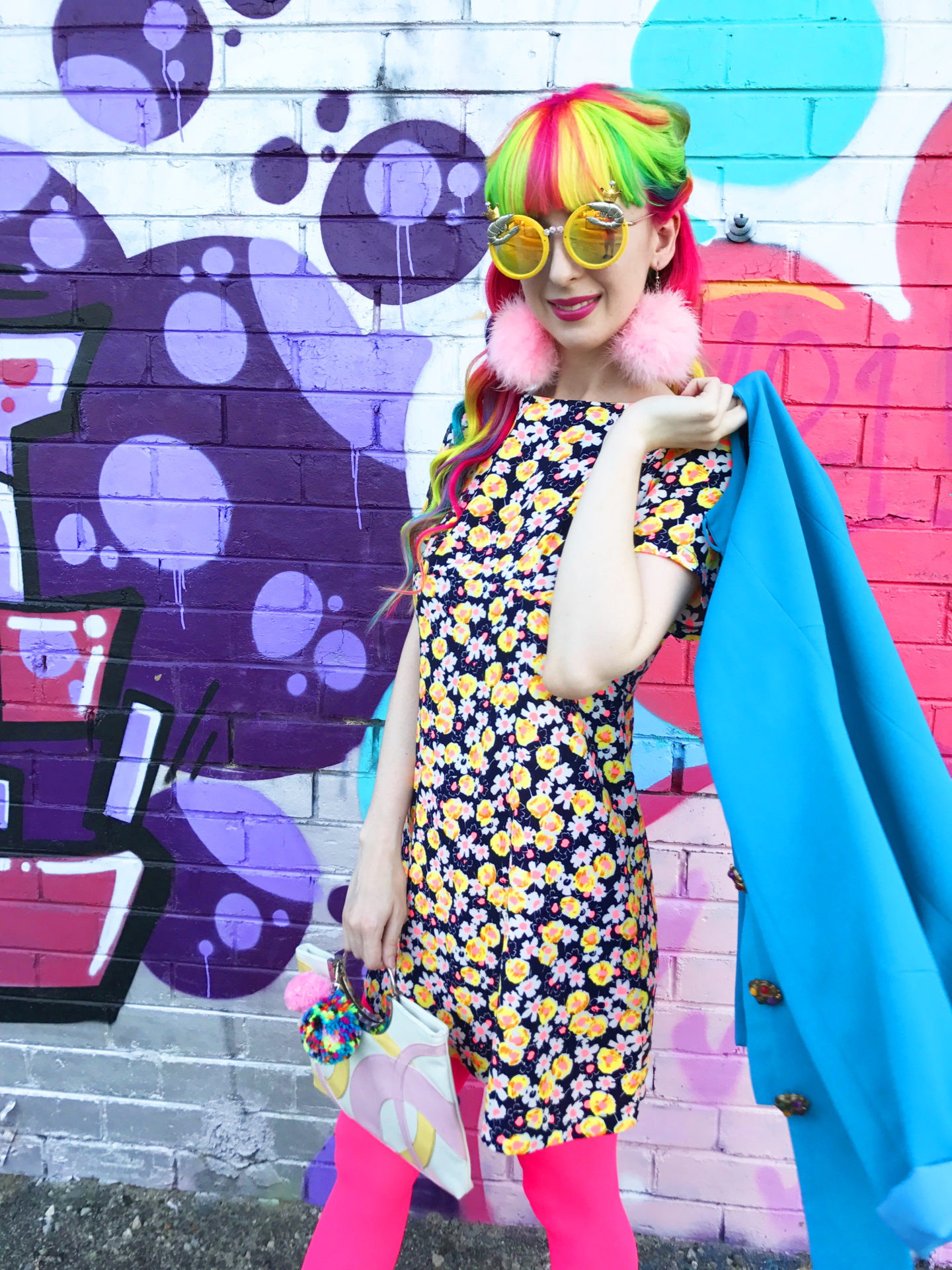 Most of this outfit is actually pieces I've bought secondhand from thrift shops/op shops/goodwill stores. As many of you may know from following me, I'm a big secondhand and vintage shopper. I love searching through thrift shops and vintage stores for a good find, and have been diving through thrift bargain bins for years pulling out really great, interesting pieces! This shift dress and oversized blazer are two of my more recent finds… $9 for the jacket, and $8 for the dress!!
I also purchased this retro bag from a thrift store a few years ago, and have jazzed it up with a clip on pom pom bag charm that I made using a blend of new and secondhand sourced wool (I will be making more of these to sell under my fashion label, P'JUNK).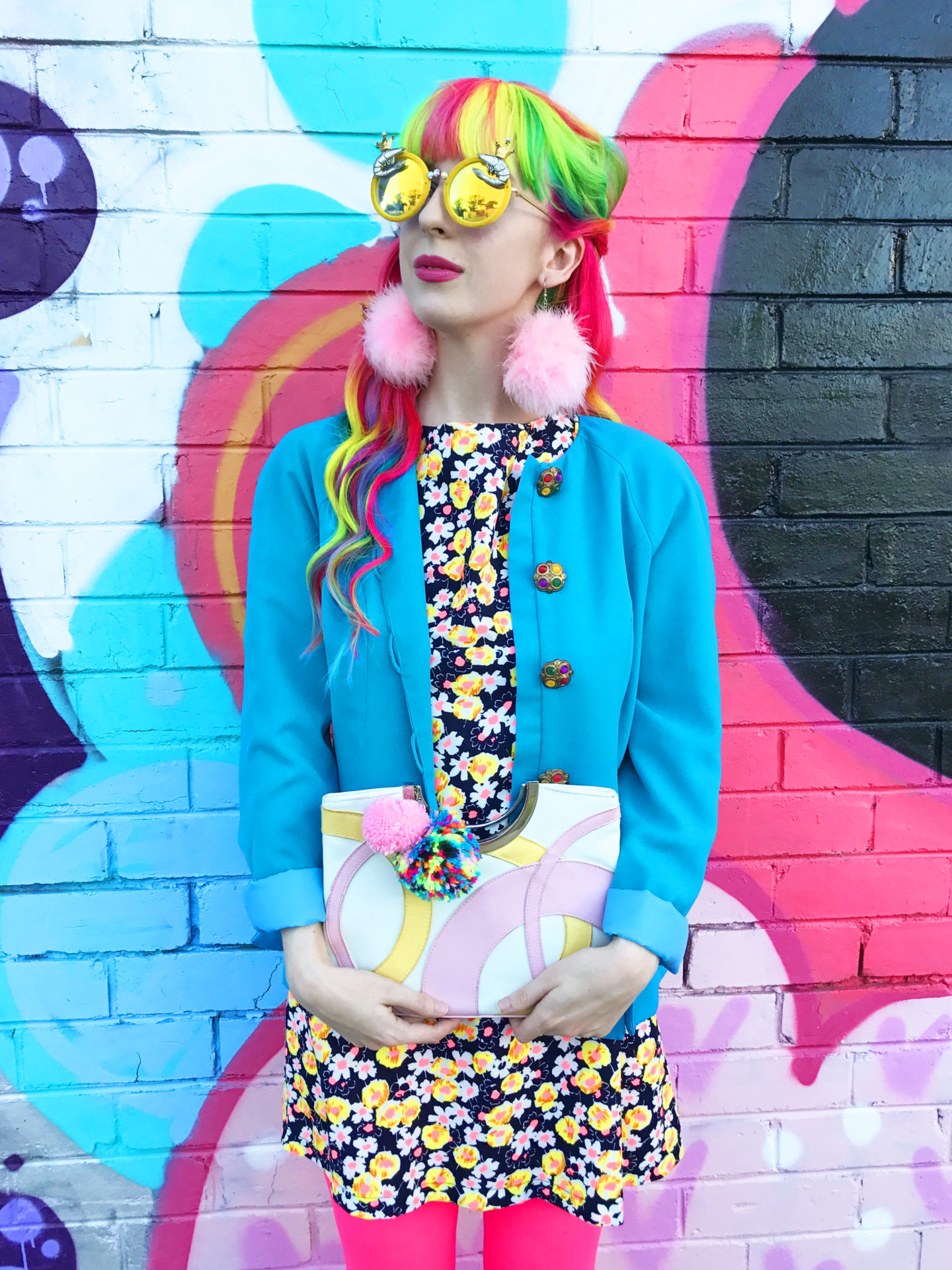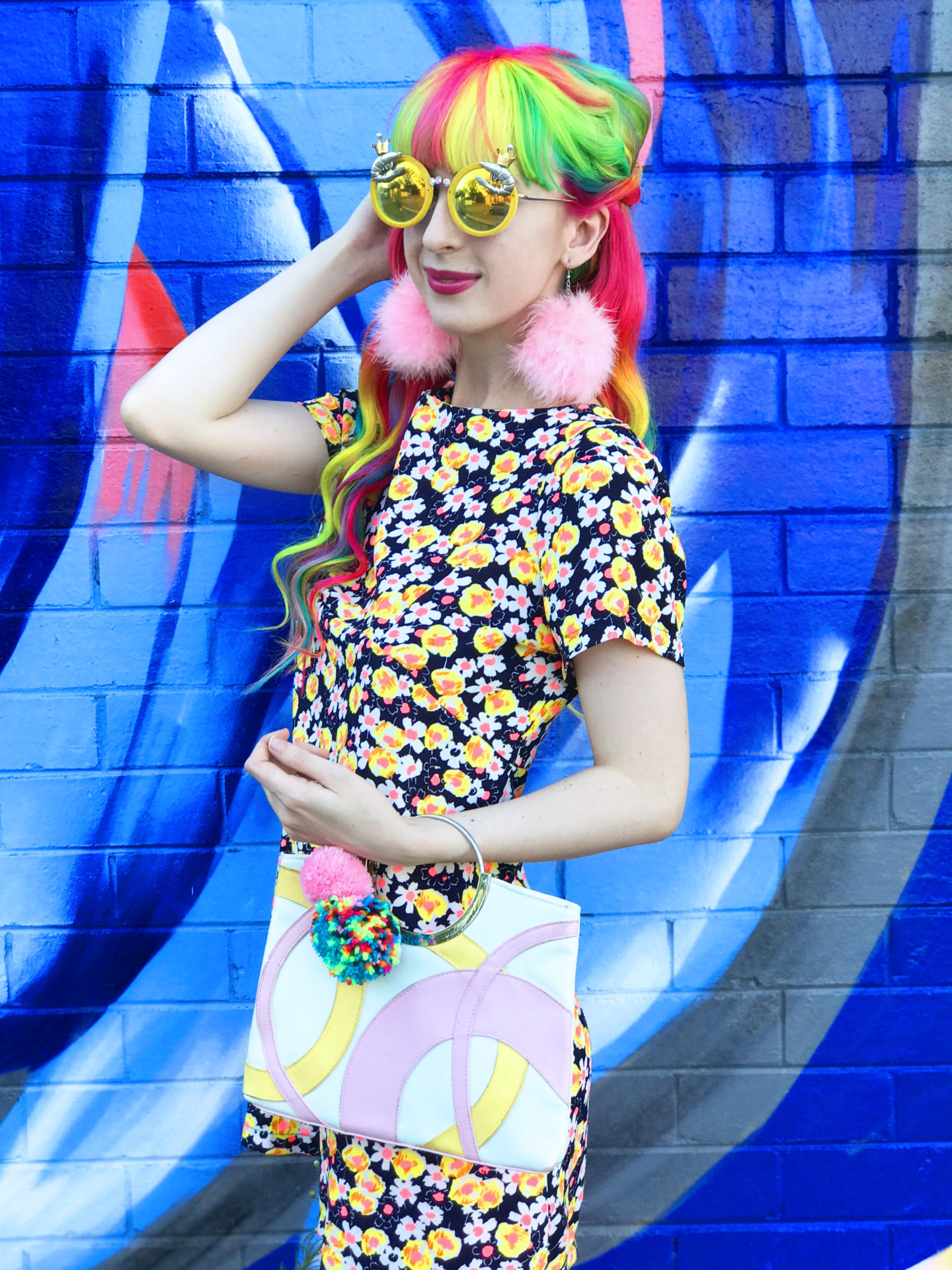 Dress: (Thrifted)
Jacket: (Vintage)
Bag: (Thrifted)
Tights: Purchased from a costume shop
Sunglasses: MAUDE Studio (SOLD OUT – Similar MAUDE Studio eyewear HERE)
Earrings: Chip The Teacup
Bag Charm: P'JUNK
Shoes: (Thrifted)
Hair Extensions: Lizzi's Lox