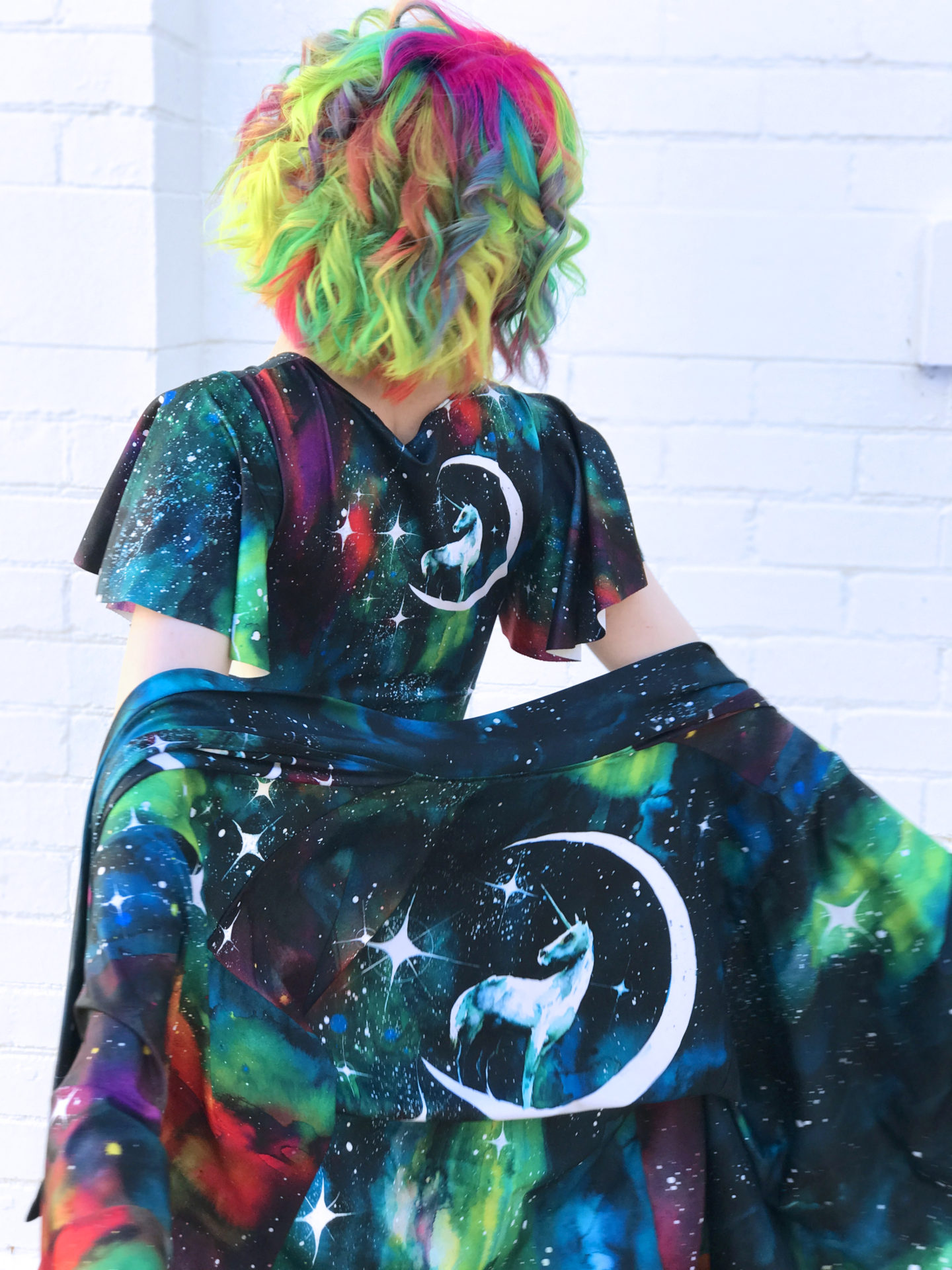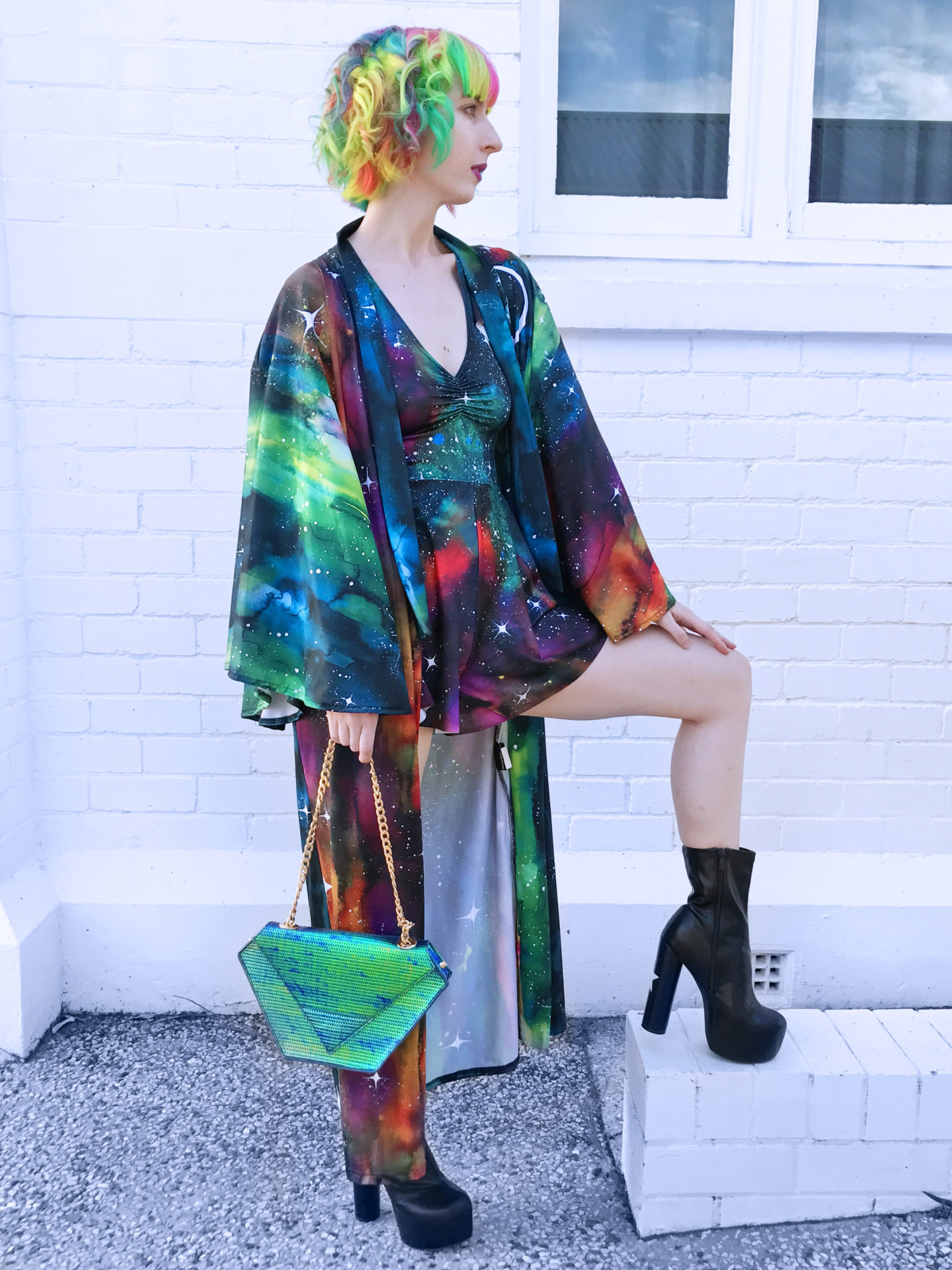 Check out my new do!  I dropped by Hairhouse Warehouse Belmont for a colour and trim this week, and I'm loving the results. Nothing beats a freshly dyed unicorn mane! 🙂 I have also decided that I'm going to let my hair grow longer again for a while and see if I like it… So if you were one of the people who preferred my longer locks on the recent Instagram post I made asking for opinions on what length I should have my hair, congrats on being on the winning team haha!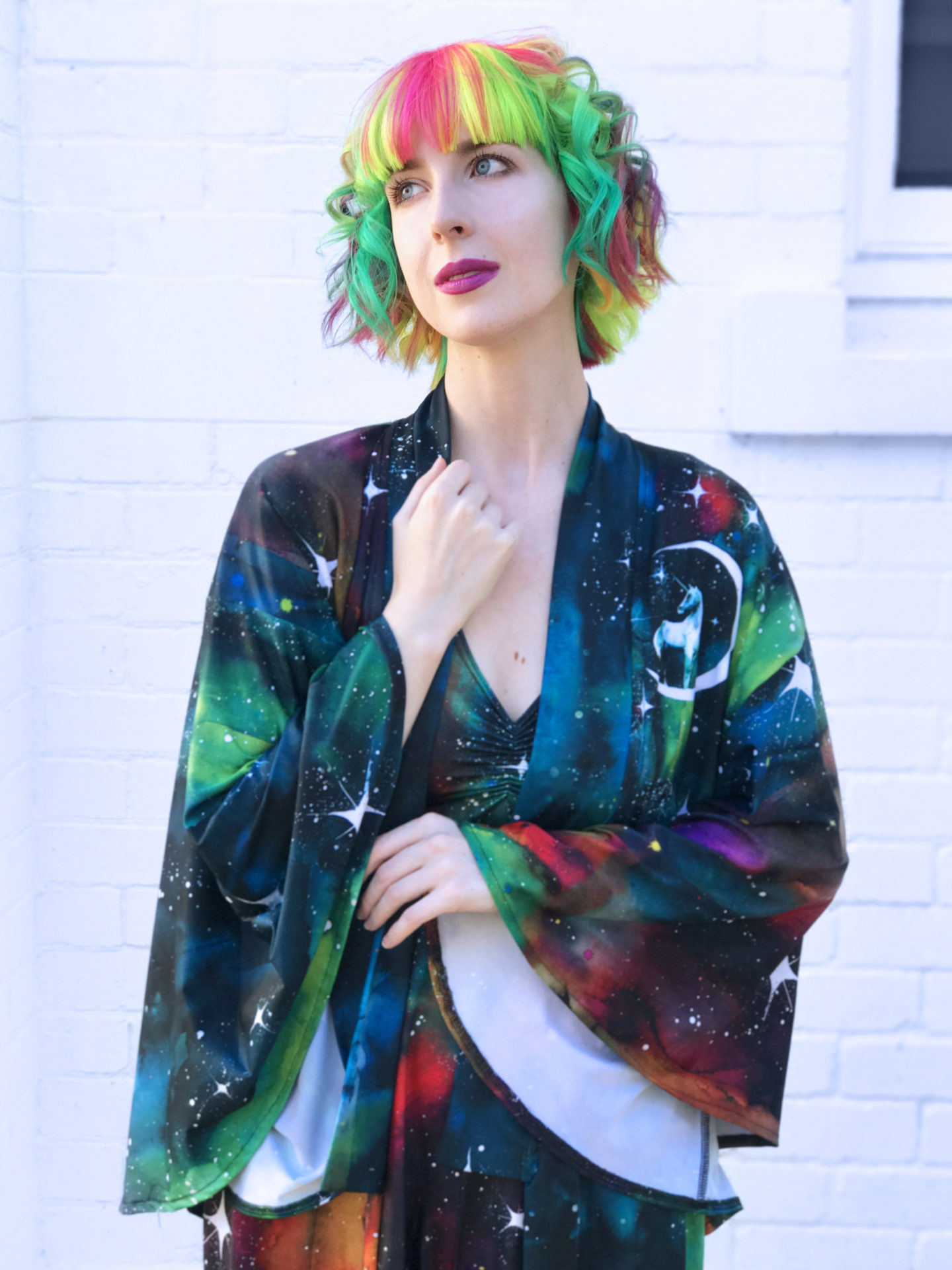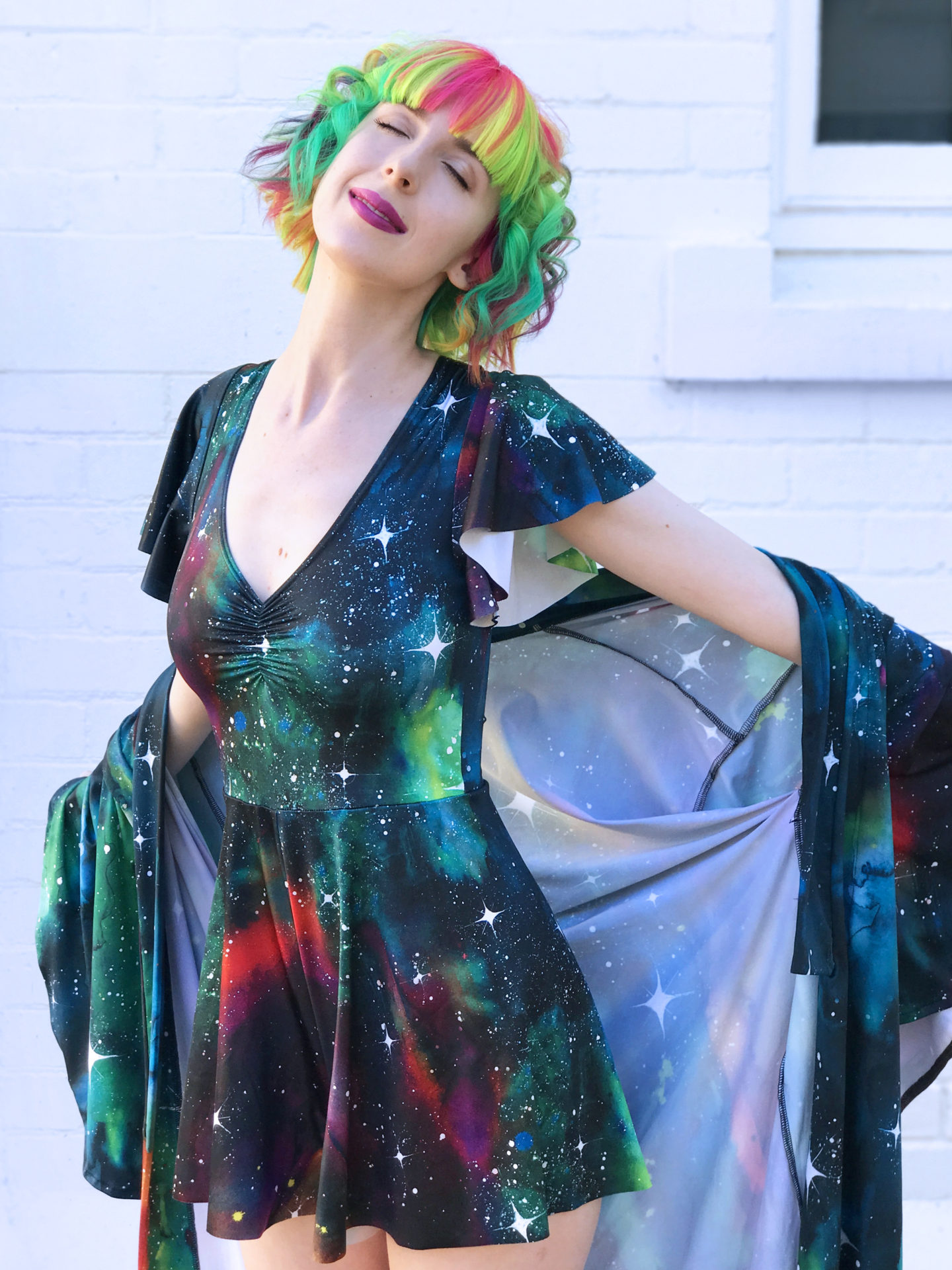 I really love how my hair matches these gorgeous new pieces from Black Milk Clothing, one of my favourite Australian labels (their pieces are designed and made right here down under!). As always with Black Milk pieces I adore the fabric… Nothing like a slinky, soft, stretch fabric for stylish comfort! <3 These pieces are from their recent collaboration with artist Lora Zombie, and the rest of the collection is just as fabulous and vibrant!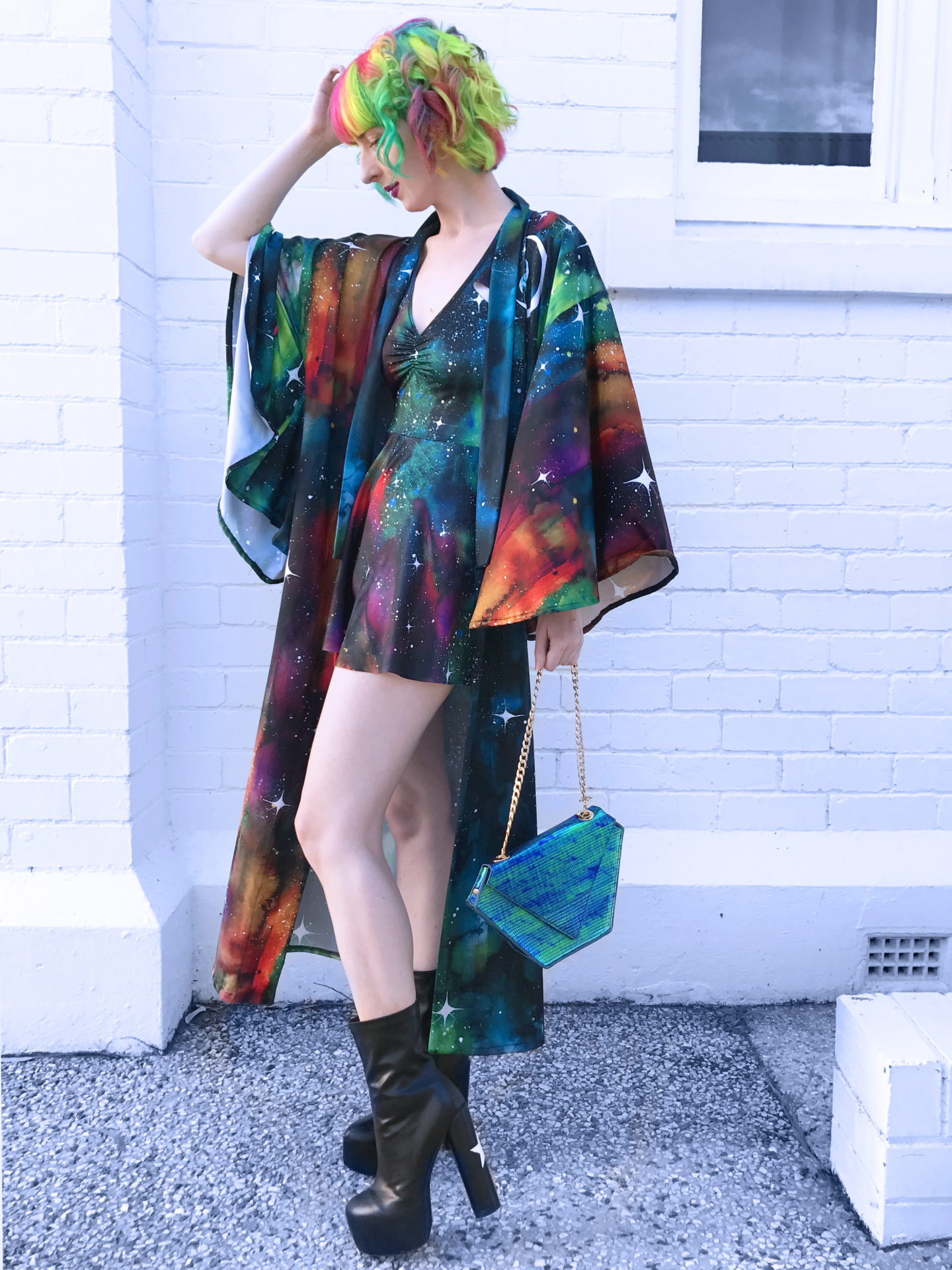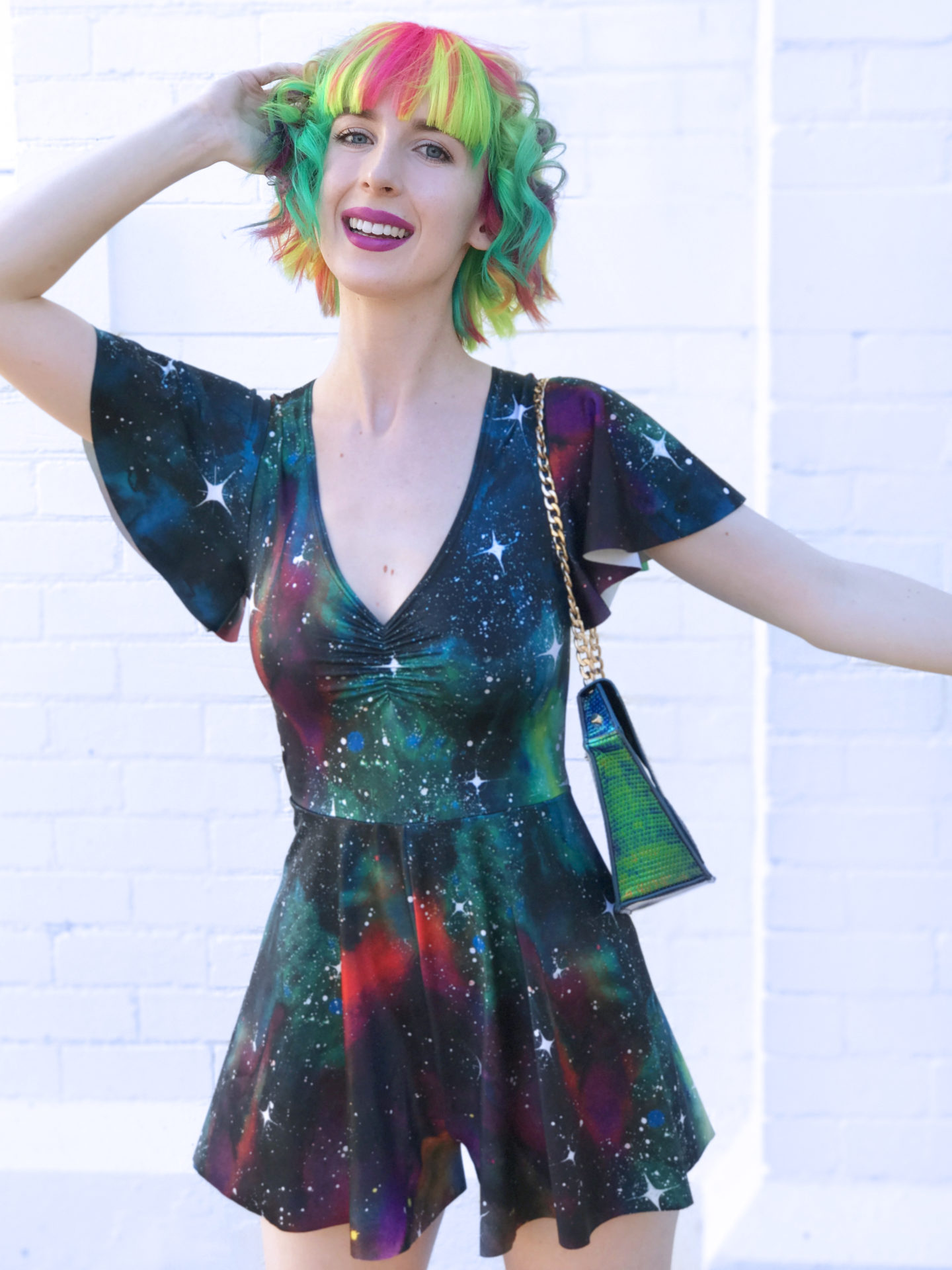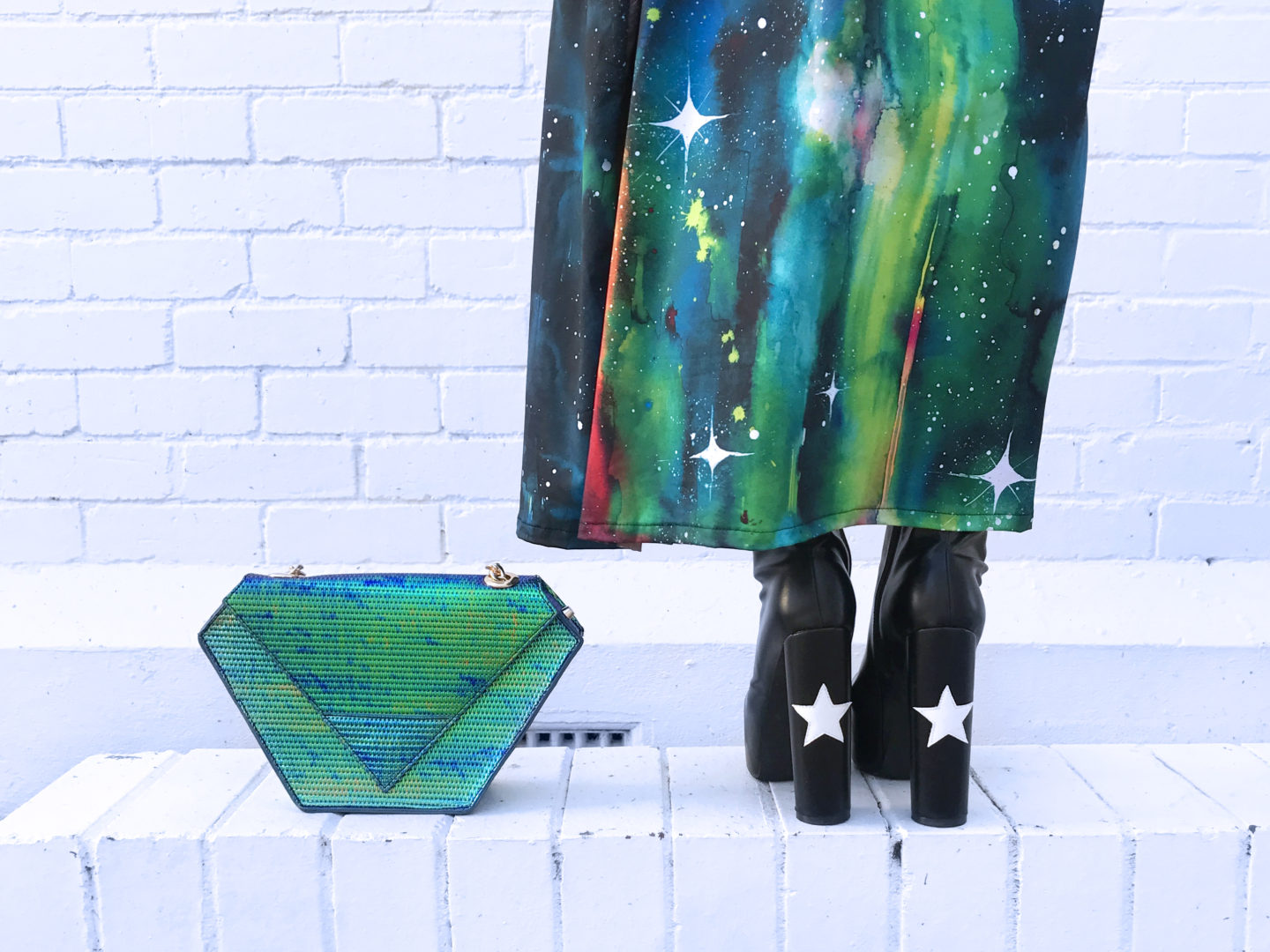 I accessorised my galaxy themed outfit with some appropriately out-of-this-world additions! This iridescent bag from Maude Studio (another great Aussie label!) is a longtime favourite statement bag of mine. I also rocked these cute boots from Public Desire. I love the stars on the heels… They give me some serious David Bowie vibes! 🙂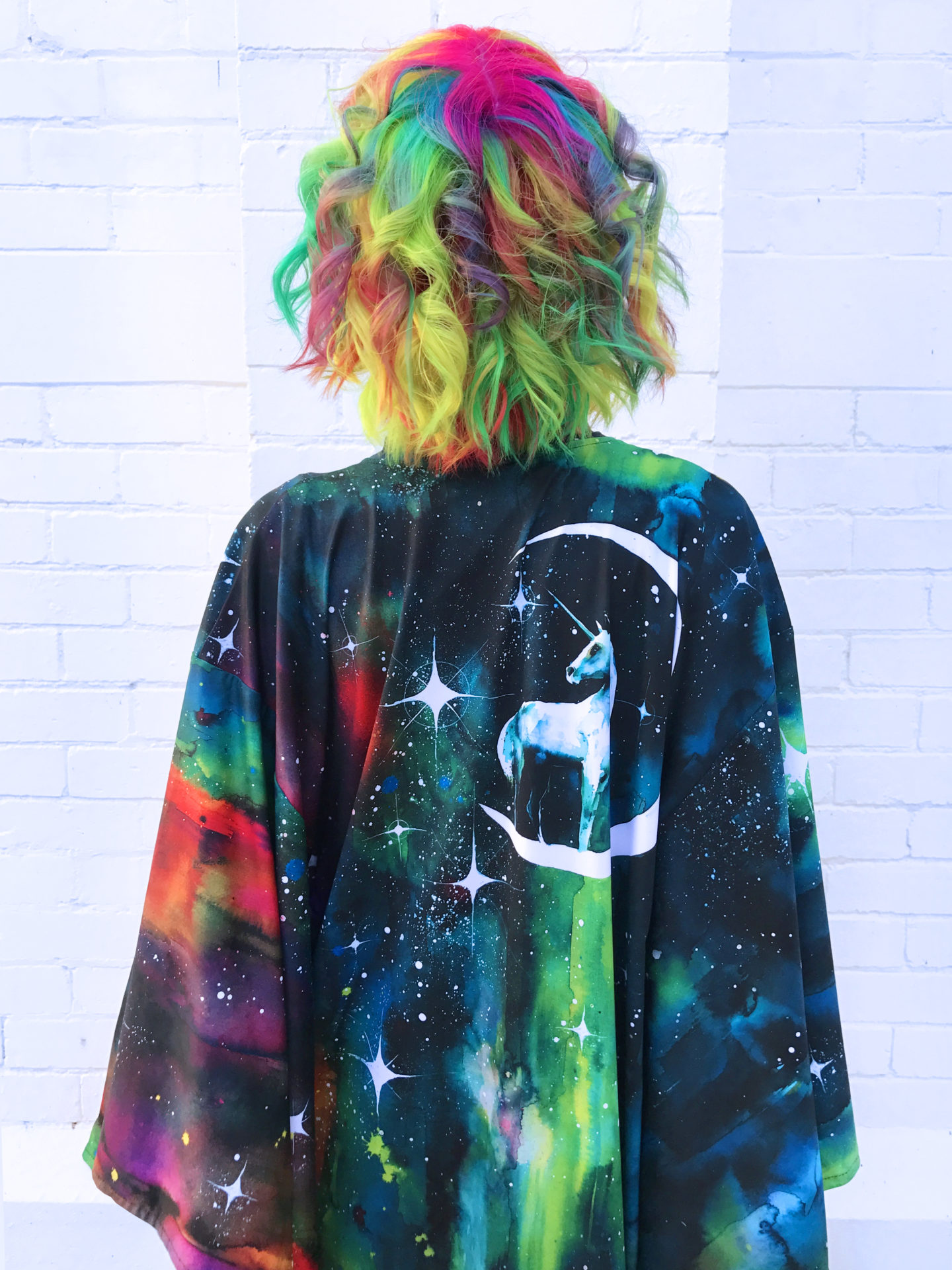 This look is just one of those 'feel great outfits'… It's impossible to feel down when you're wearing an extravagant rainbow coloured kimono and some rocking platforms imbued with the spirit of Bowie! 🙂
What do you guys think – are you a fan of Black Milk's latest Lora Zombie collaboration, and what pieces from the release did you grab? 🙂 Would love to hear your thoughts on this fab collection in the comments below!
Playsuit: Black Milk Clothing
Kimono: Black Milk Clothing
Shoes: Public Desire (Sold out – More colours of this style HERE , including some fab yellow ones!)
Bag: MAUDE Studio (Sold out – Similar MAUDE Studio bags HERE and HERE)
xx