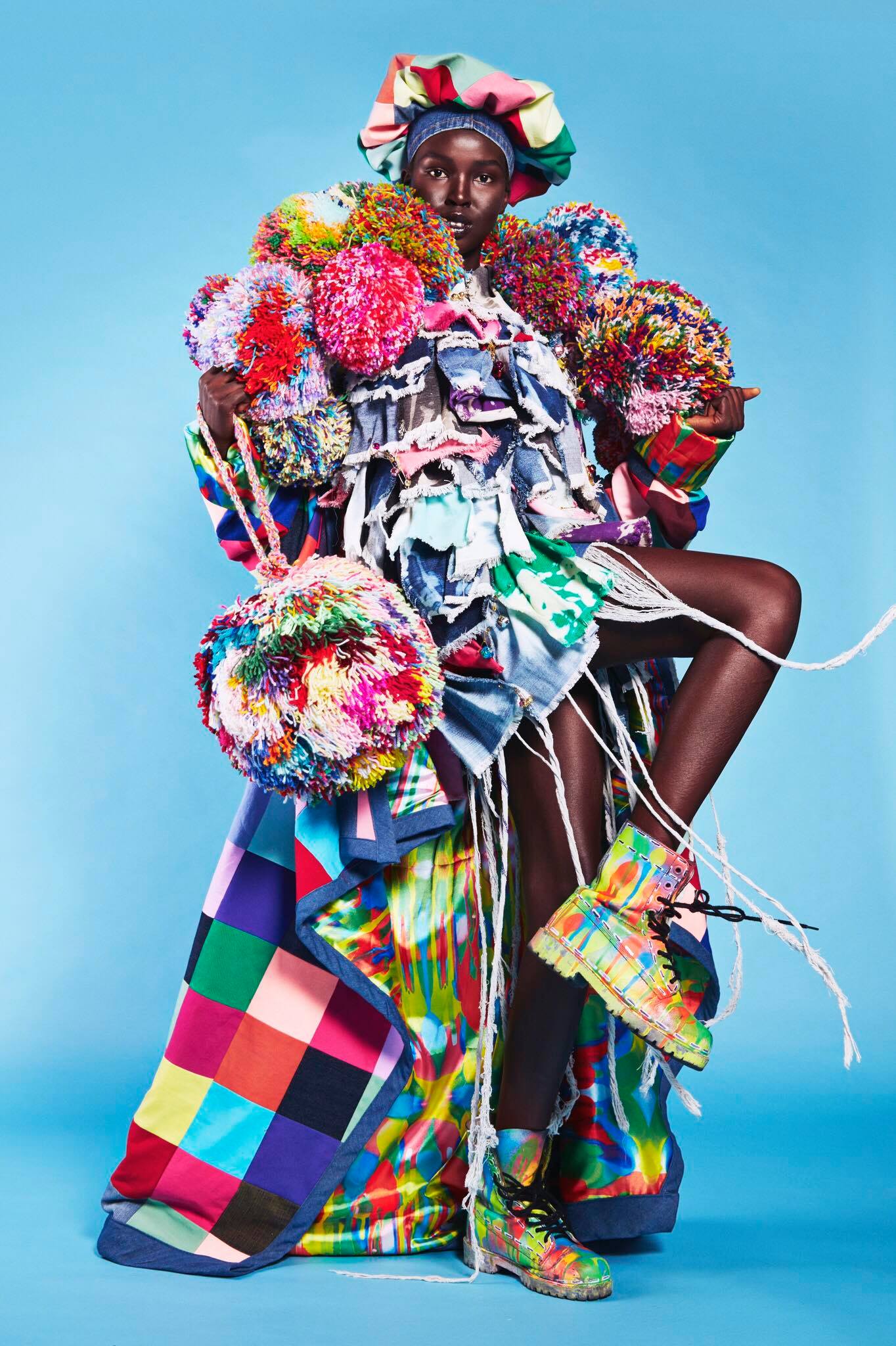 Late last year I was fortunate enough to have my work chosen to be featured in an editorial spread in STM – my first print editorial!! The spread was entitled 'Bright Young Things' and the accompanying description read:
"Jump into the party season with bold colours, crazy textures and plenty of personality. STM brings you style inspiration from some of WA's most creative fashion graduates".
It was such a great feeling seeing photographs of my work in a print publication… Especially one with the readership of STM and The Sunday Times! This photo also made an appearance in The Sunday Times newspaper itself, accompanying an article about the gorgeous model you see wearing it – Ajok Madel! (There was also a teeny weenie little photo of me in this article too, hehe!)
On the day of the shoot I hung around for a while and helped out behind the scenes – so much fun! I was throwing glitter from off-camera for photos, putting on an awesome playlist of funky songs to have on in the background while photos were being snapped, and helping with the general set up of the space… I really enjoy being on set for fashion shoots, its loads of fun getting to work with other creatives!
---
Photographer: Jess Yeh @ Shift Creative
Model: Ajok Madel @ Viviens
Stylist: Zoe Van Zanten
Hair and Makeup: Hendra Widjaja
Retoucher: Juliet Chen @ Shift Creative