In the current climate of social distancing, I haven't been able to get out and shoot photos beyond my back yard. However, things in Western Australia are starting to look much better and brighter, so we have recently had some of our restrictions lifted. Hooray! It's wonderful to see things improving, and really helps give us all hope that we might be able to return to normal life sooner than anticipated… We West Aussies just have to keep up the good work, and not let things slide! Alex and I thought we might get out of the house for a short while to snap some photos, and of course chose a suitably distanced location – A wide and bare salt lake. A few hundred metres between us and the nearest other person!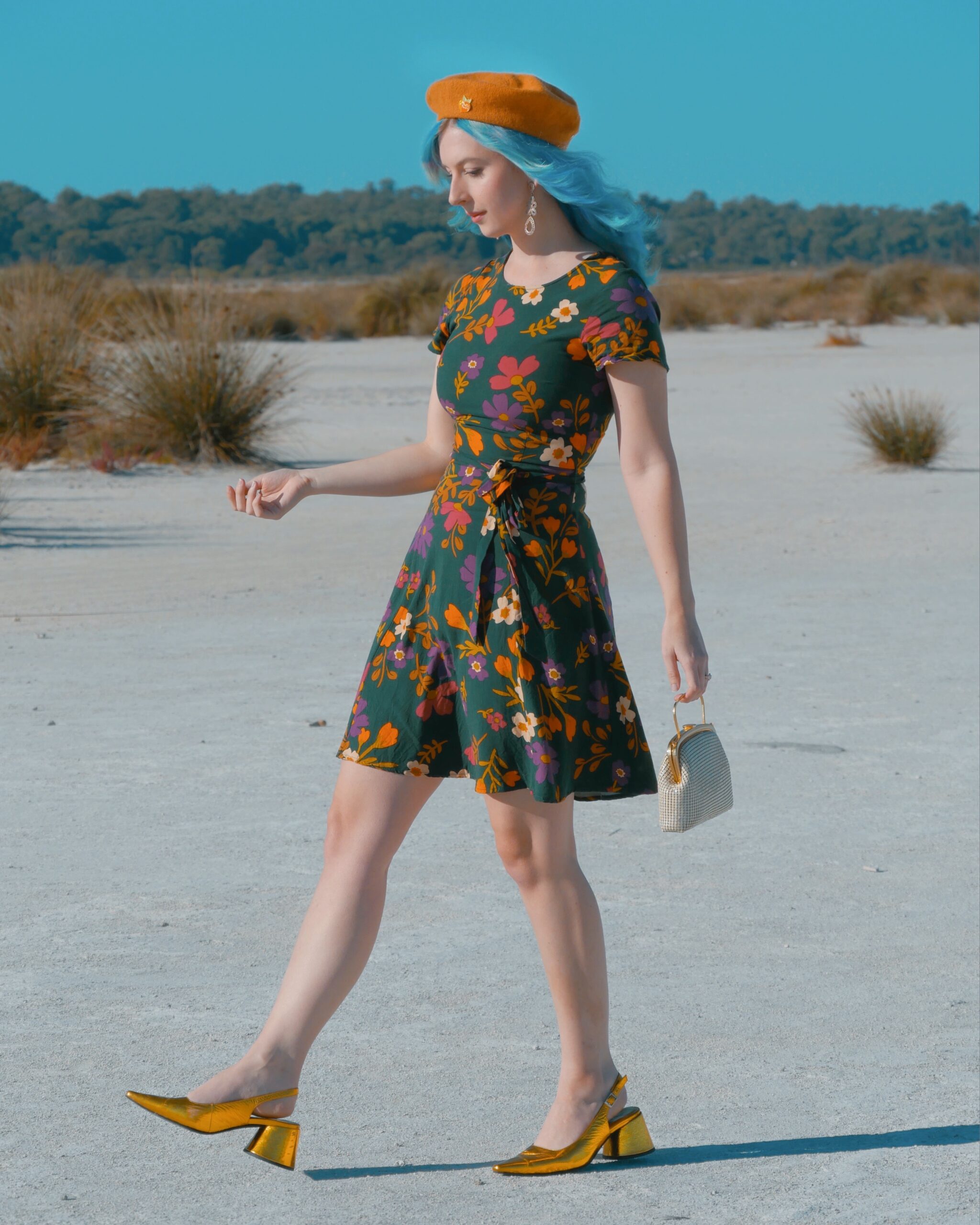 This cute vintage glomesh bag was previously owned by my nan. When she passed away a few years ago it landed in my possession, and I love carrying it to remind me of her! I'm such a sentimental person, and I think that is why I'm so drawn to preowned and vintage items… I adore things that have a story behind them, and always enjoy daydreaming about the previous lives of my vintage pieces!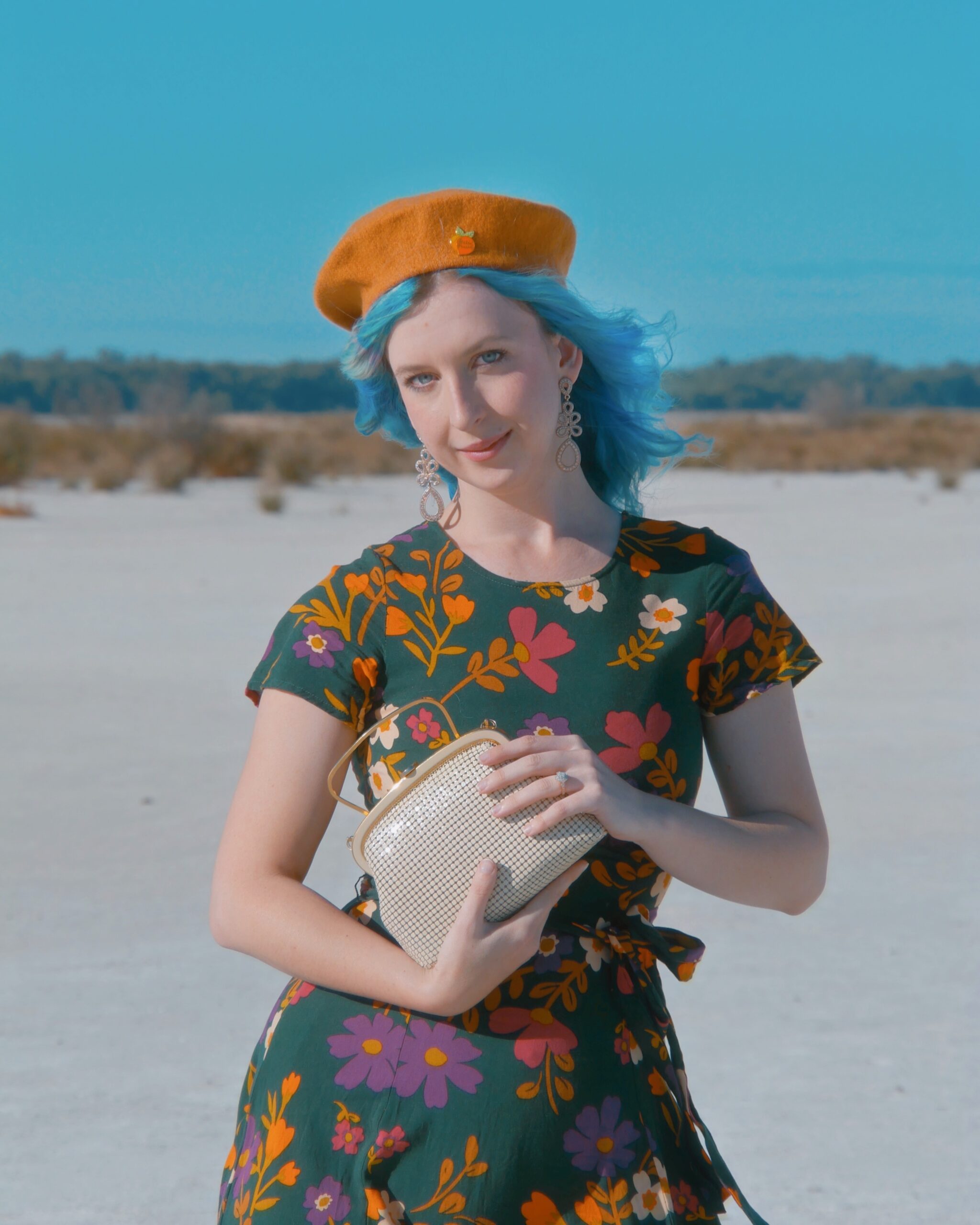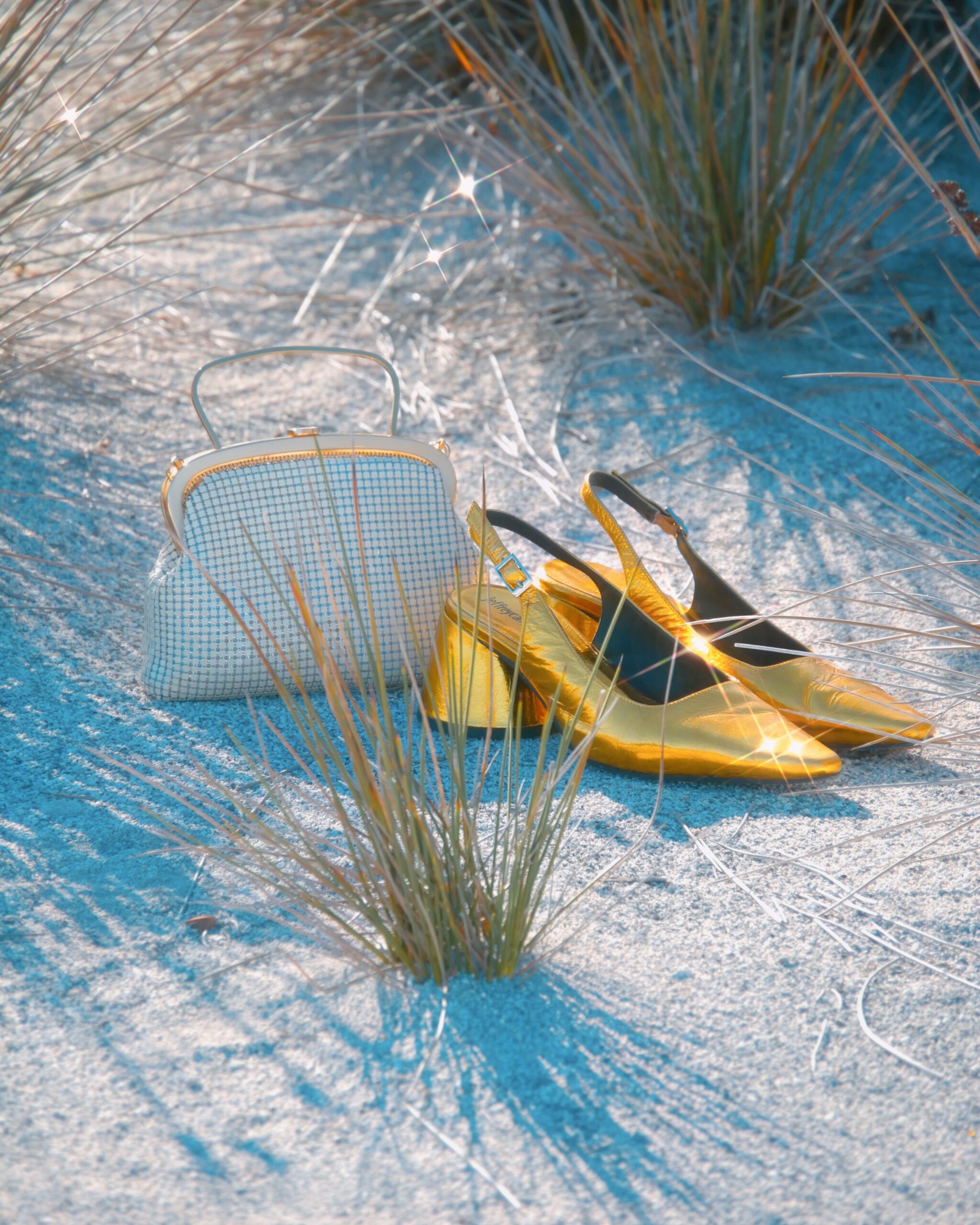 I know what you're wondering… Are these shoes easy to walk in? My answer, a resounding no! They look so lovely, but are sadly one of the most uncomfortable pairs of shoes I've owned. As someone who has dabbled in modelling in the past, walking in heels is something I never struggle with, but these pretty things test my skills in looking elegant whenever I wear them (and always leave me with blisters!). They will forever be relegated to short event outings and photo shoots… Such a shame, as I'd love to wear them to work! Perhaps as I wear them in more, they may become a bit less troublesome…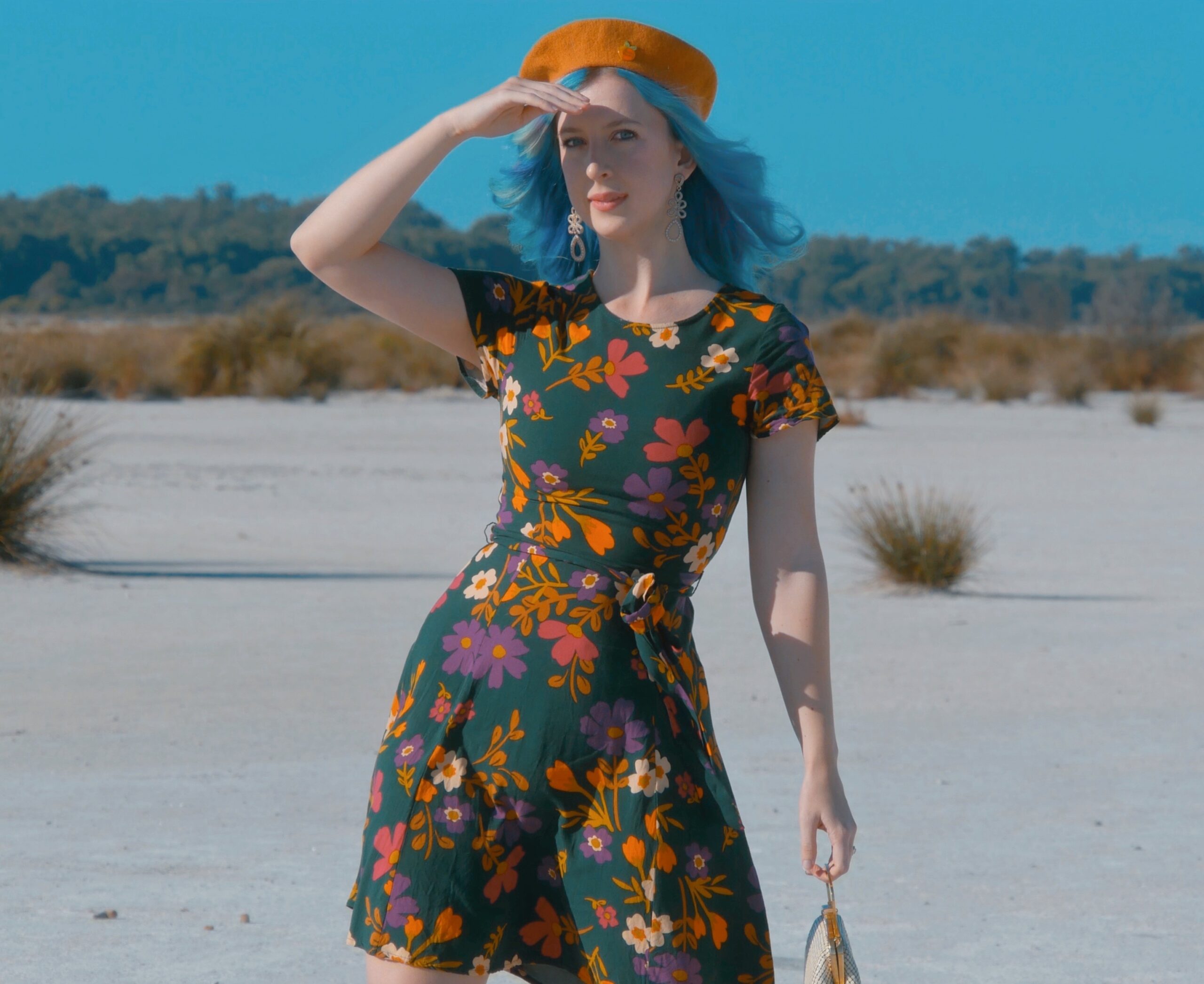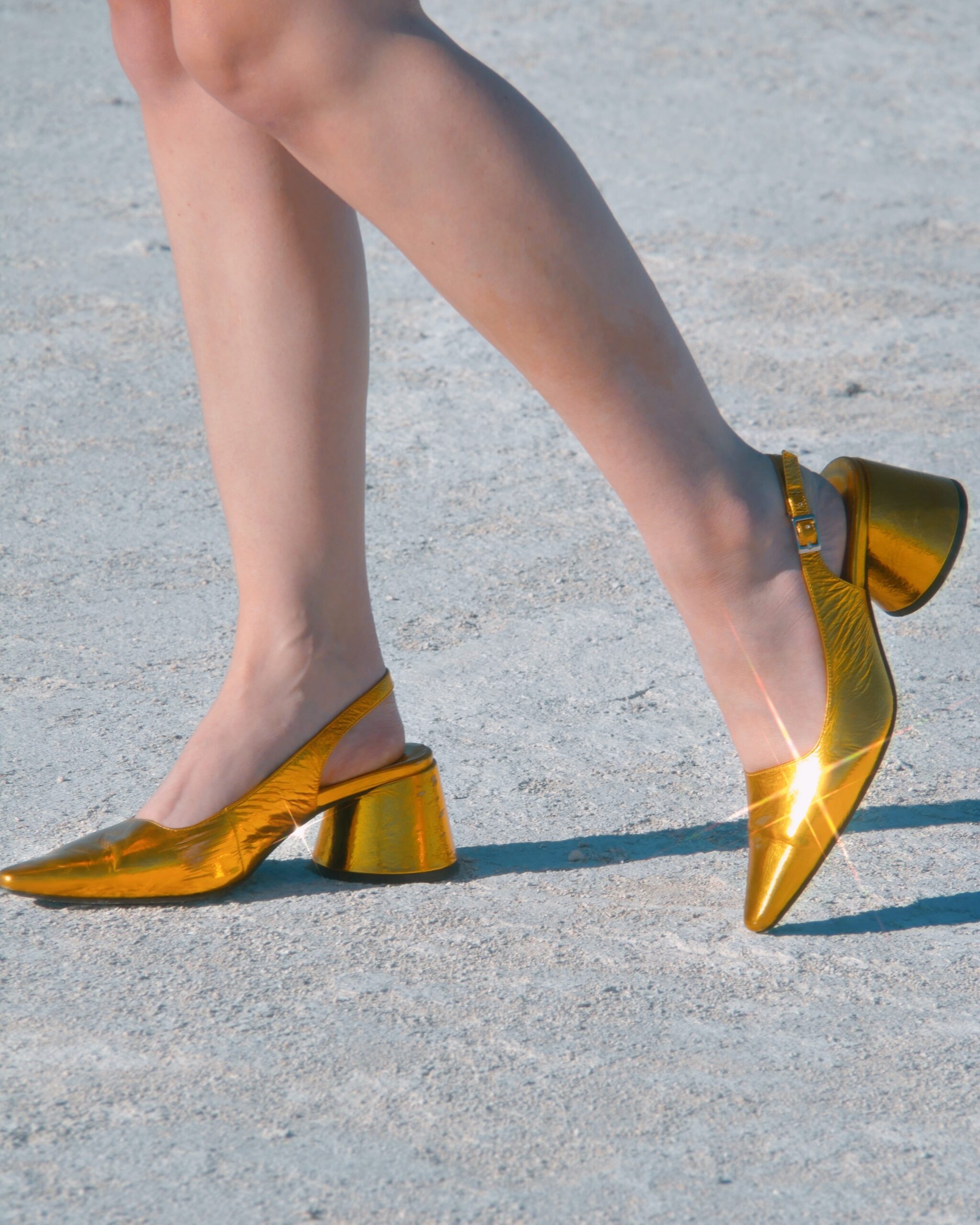 This dress is a new favourite of mine for everyday wear… I love how it drapes, and its so breezy and comfortable! Princess Highway are the brand behind many of my current favourite pieces, I find that so many of their cuts are really flattering on my figure, and they make things in a longer length which I really appreciate. The older I get, the less inclined I am to show too much upper thigh, haha!