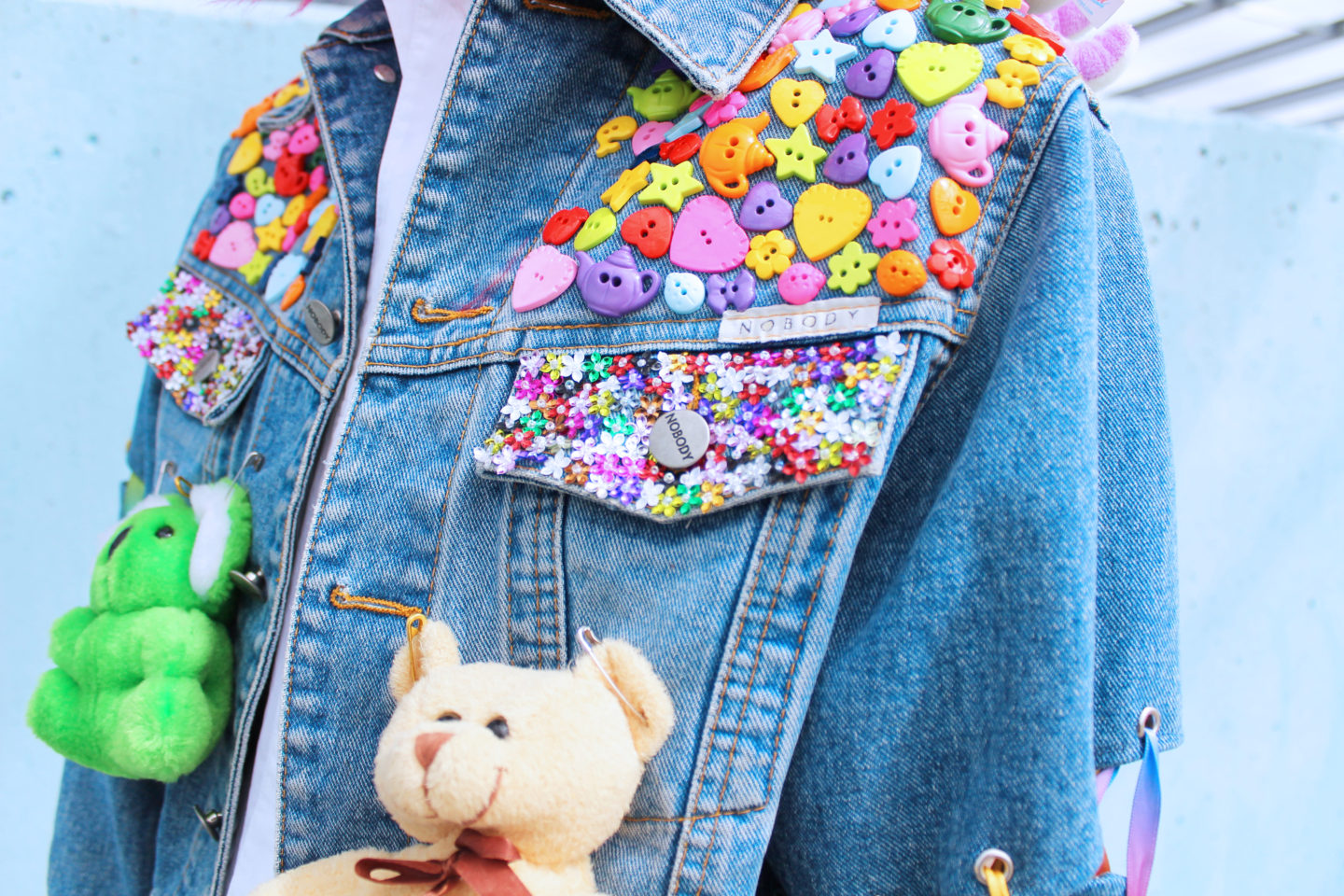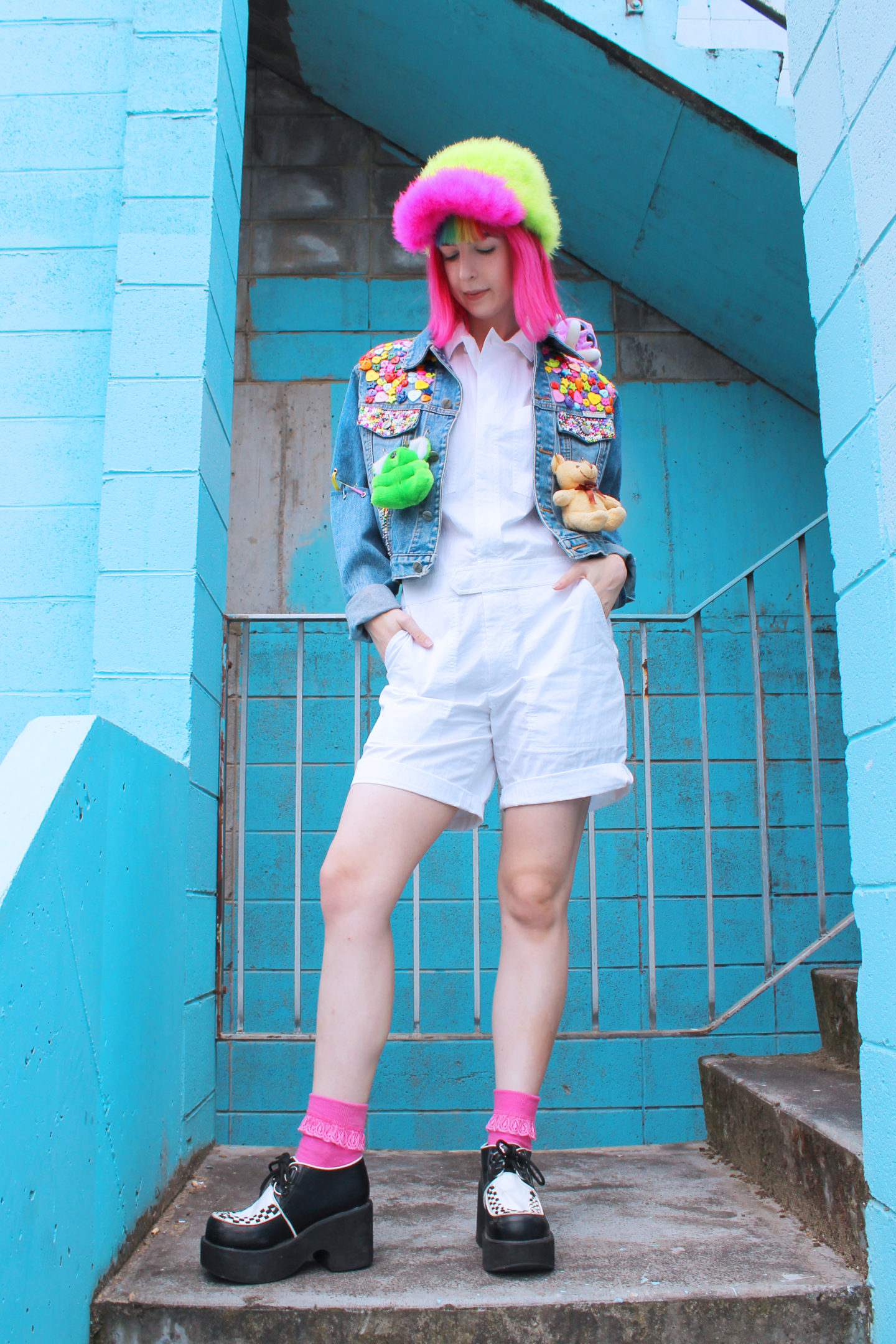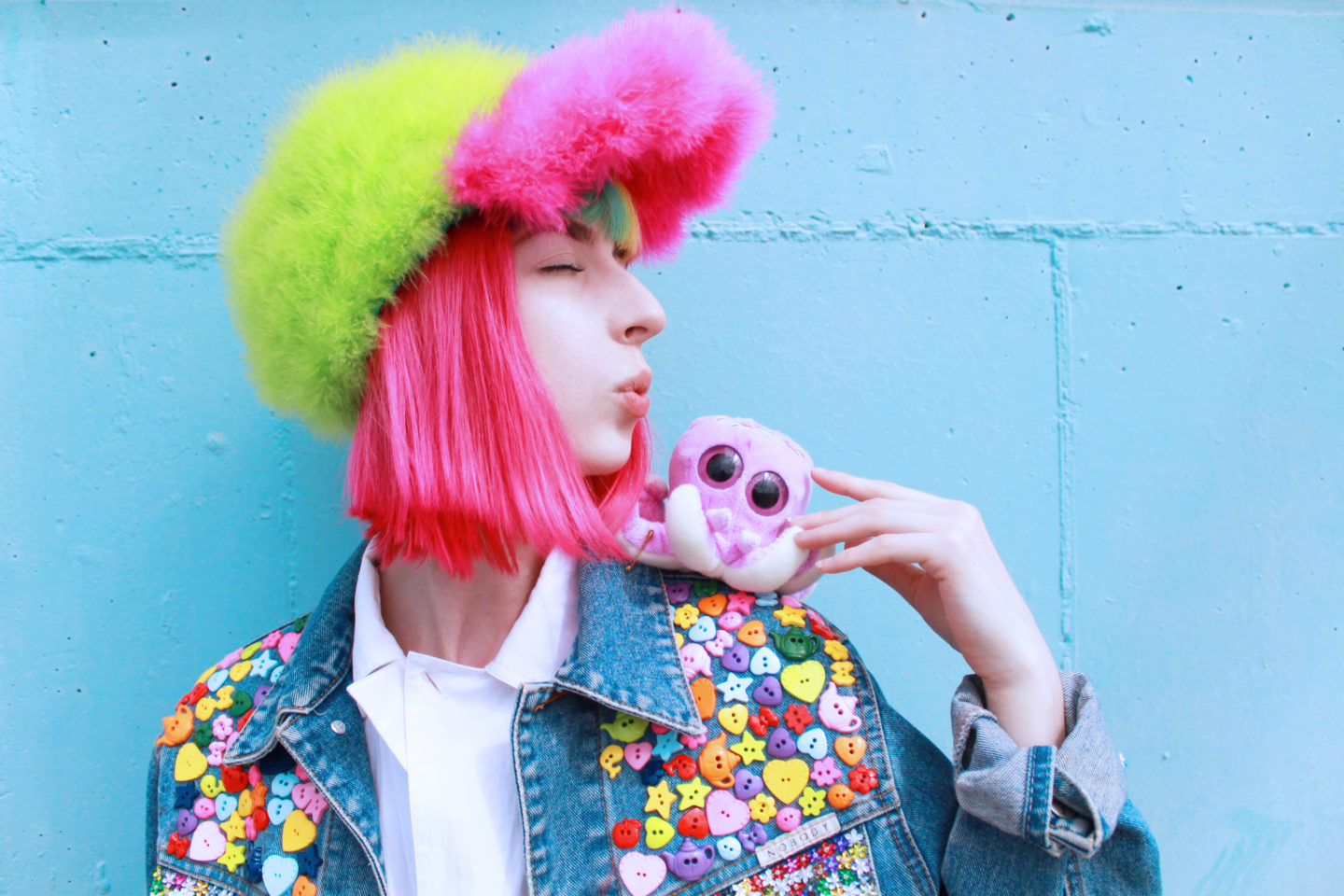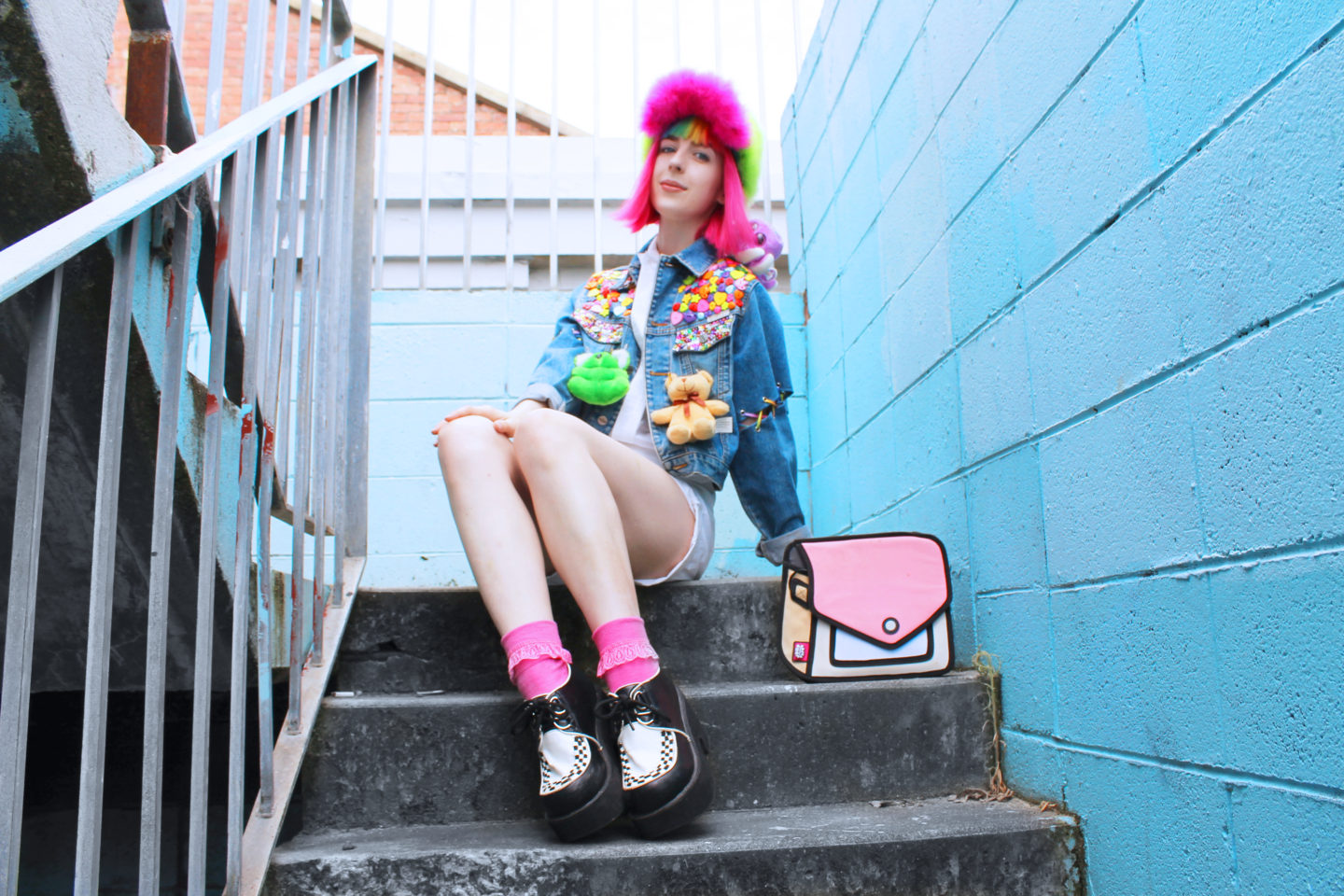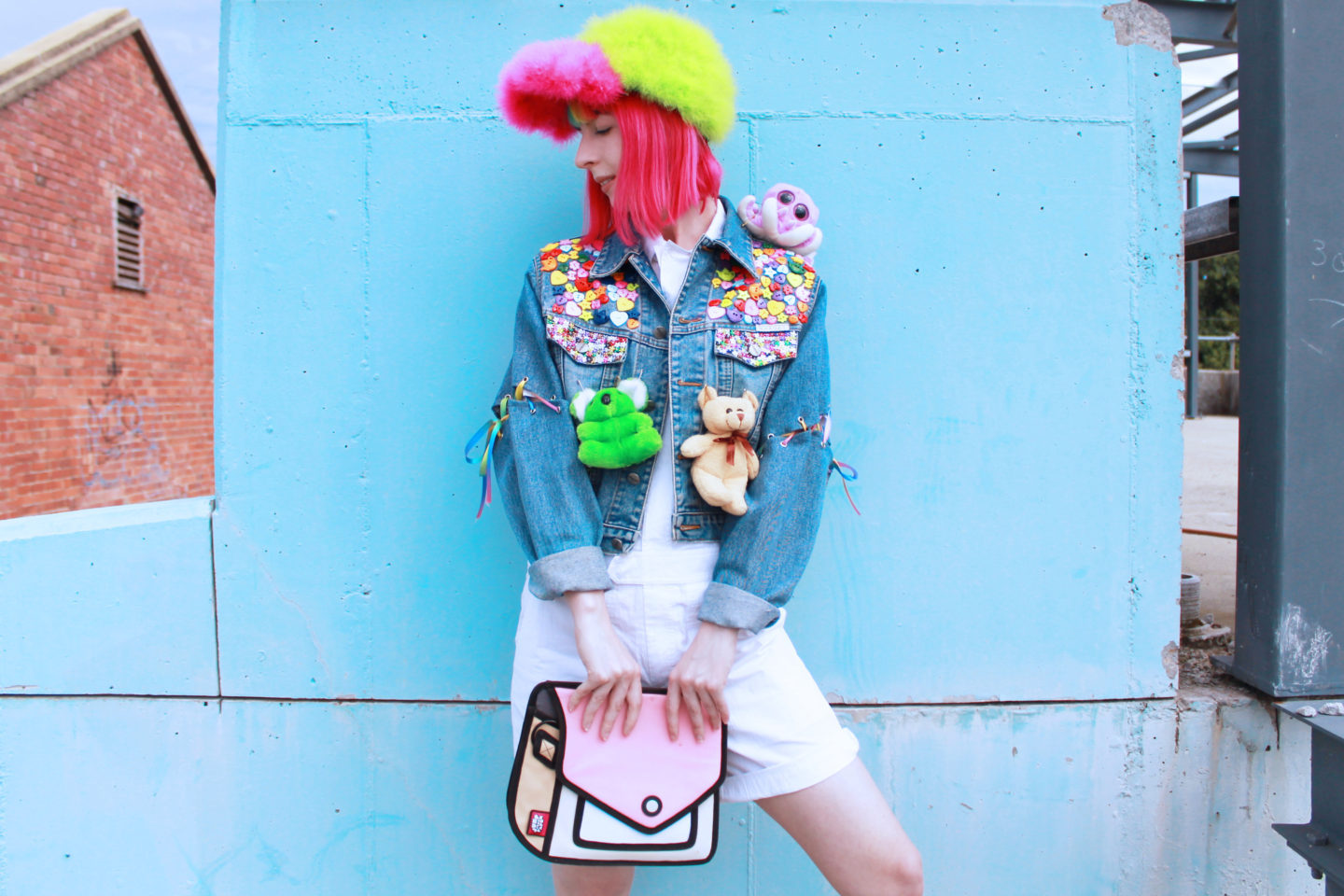 Playsuit: T by Alexander Wang
Bag: JumpFromPaper
Jacket: (thrifted, then customised by me)
Hat: P'JUNK (made by me 🙂 )
Shoes: (thrifted)
I love mixing and matching my own creations with other garments and accessories – it gives them a totally different look to the way the appear in their original context! 🙂 This 'Fluff Cap' from my recent graduate collection is one of my favourite hats at the moment, and I adore how it looks paired with this denim jacket I customised. When I found this jacket in a thrift store it was just a plain blue Nobody denim jacket… But I've been gathering bits and pieces and slowly turning it into a wearable piece of art! I've been meaning to post a tutorial with tips on how to customise a jacket, this one has been an ongoing project for a few months and I've been snapping photos along the way as I add to it. So eventually when I'm totally happy with how it looks and don't feel the compulsion to add more to it there will be a post on how I did it, hehe!
This all-white T By Alexander Wang playsuit is one of the only plain white garments I own! And one of the only things I own that has shorts… Usually I can't stand wearing shorts, but I make an exception for this as its so comfy! Although, even though I love it as a blank canvas to build a colourful outfit around I always feel like I want to splatter it with rainbow coloured fabric paints… What do you guys think – to paint, or not to paint?! ;P I might take the canvas analogy to a literal level, hehe!
xx