I am so pleased to be able to share with you all the full lookbook for P'JUNK, my graduate collection of garments and accessories. P'JUNK made its debut on the runway last night at 'Bespoke', the 2016 Curtin University fashion graduate show, so I'm now able to let you all have a peek at every outfit from the collection in full! 🙂
This collection marks the end of my time as an undergraduate fashion student, so now I'll be moving on from study into the big wide world of being a graduate… For those of you who don't already know I'm planning on launching my own label in the new year, so stay tuned for that exciting venture!!! 🙂
A big thank you to the amazing team I worked with to create the images for this lookbook… These photos exceed anything I could have imagined!
Photographer: Derec Ethan Lee
Model: Laura Taaffe
Makeup: Vickie Nguyen
Hair: Vignette Forrest
Designer: Kate Hannah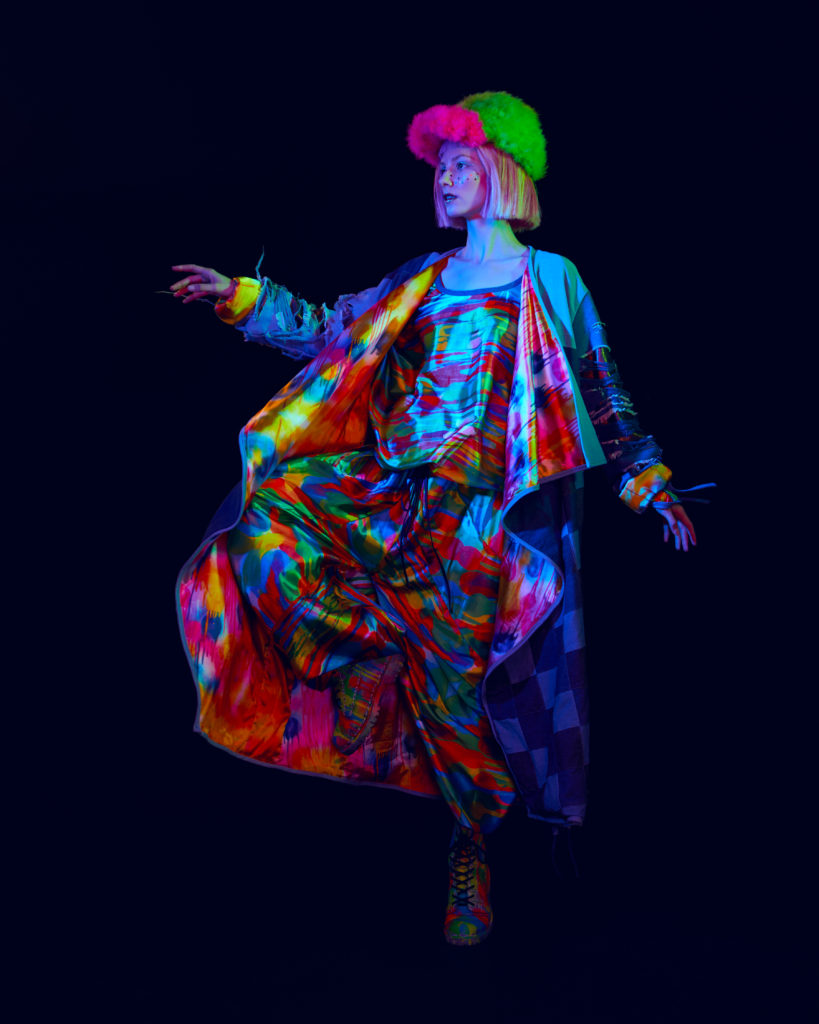 Click through to see the rest of the look book images and the concept statement behind the collection…
My collection is a critical commentary on fast fashion and the breakneck pace of the fashion industry. As more events and collections are added to the fashion calendar, designers are struggling to meet demand and acting more so as creative directors instructing teams rather than being 'designers'. With this disconnect and increased output comes a shift – Fashion is becoming less about 'quality' and more about 'quantity' as luxury fashion strives to compete with the high street.
Drawing influence from rebellious youth culture and working with a majority of recycled elements, I have approached this issue from the point of view of youth rising up against the fast fashion industry, taking a punk stand. If we want to see change it must come from those of us who are up-and-coming, we who will inherit this industry and its flaws. Op shop purchased toys, denim recycled from second-hand jeans, tartan repurposed from old kilts, and wool salvaged from long forgotten craft kits of friends and family are some of the recycled elements I have utilised in my statement making collection. Through my collection I have taken the idea of 'punk' and re-contextualized it, using it as my medium to push back against this current fashion industry issue.