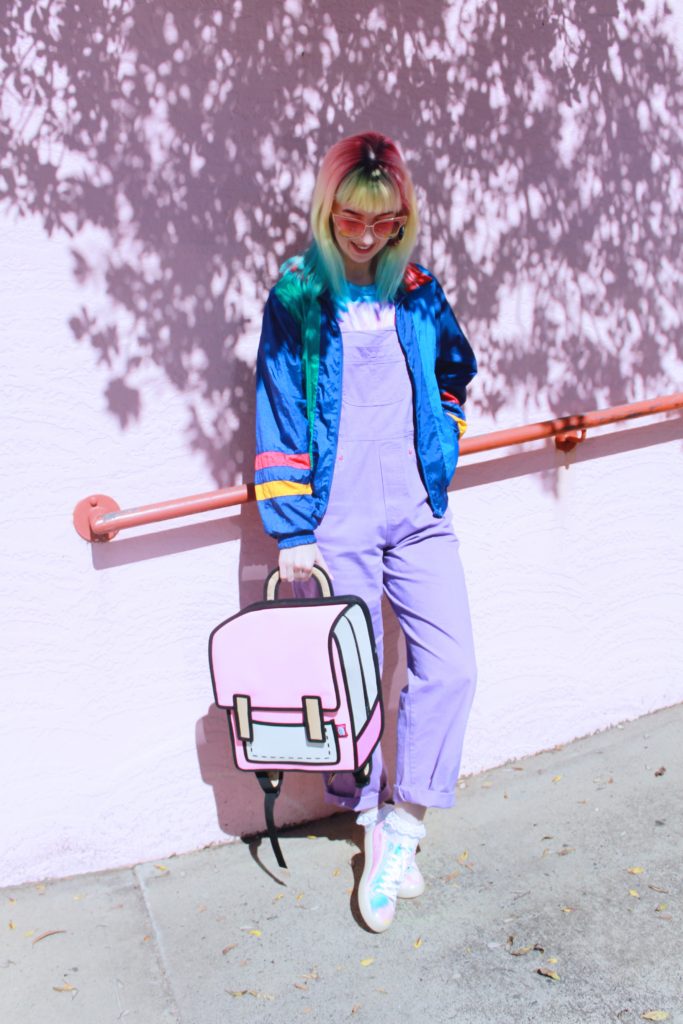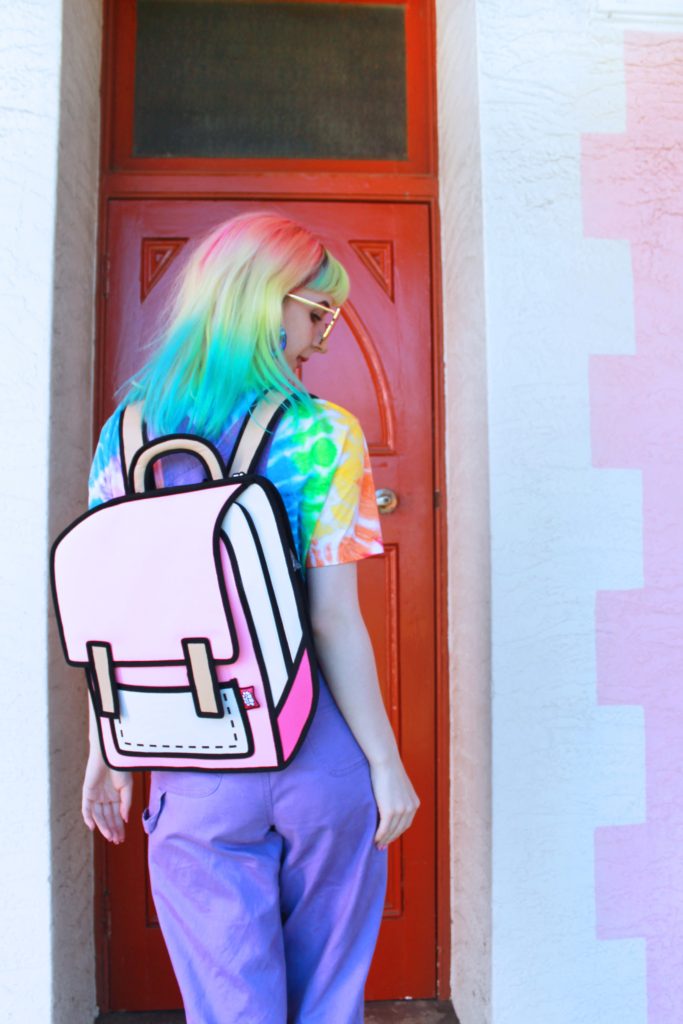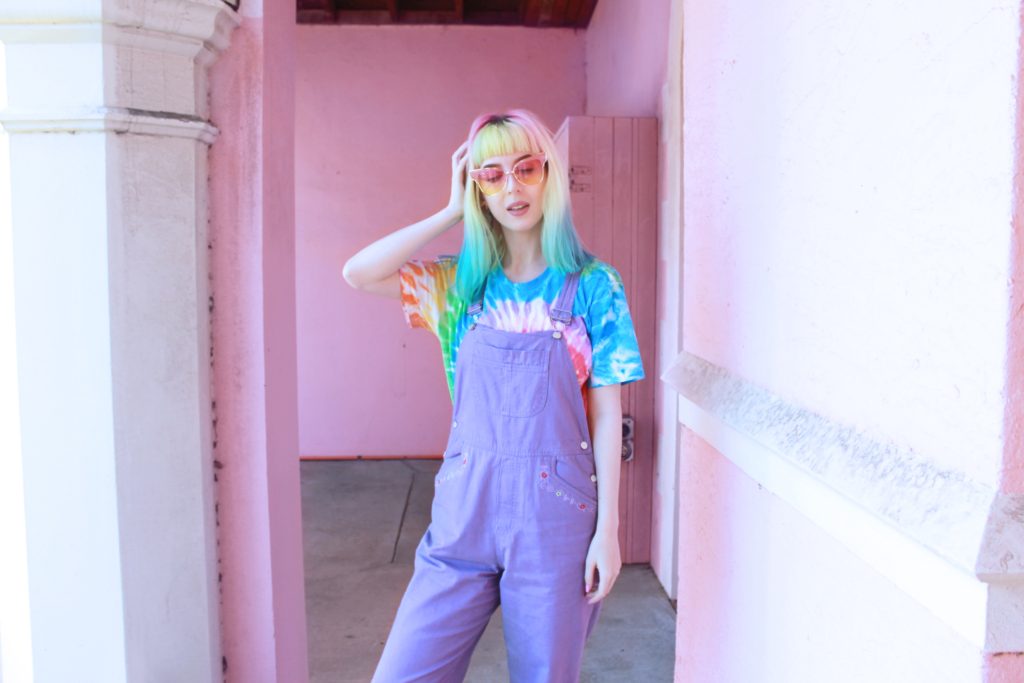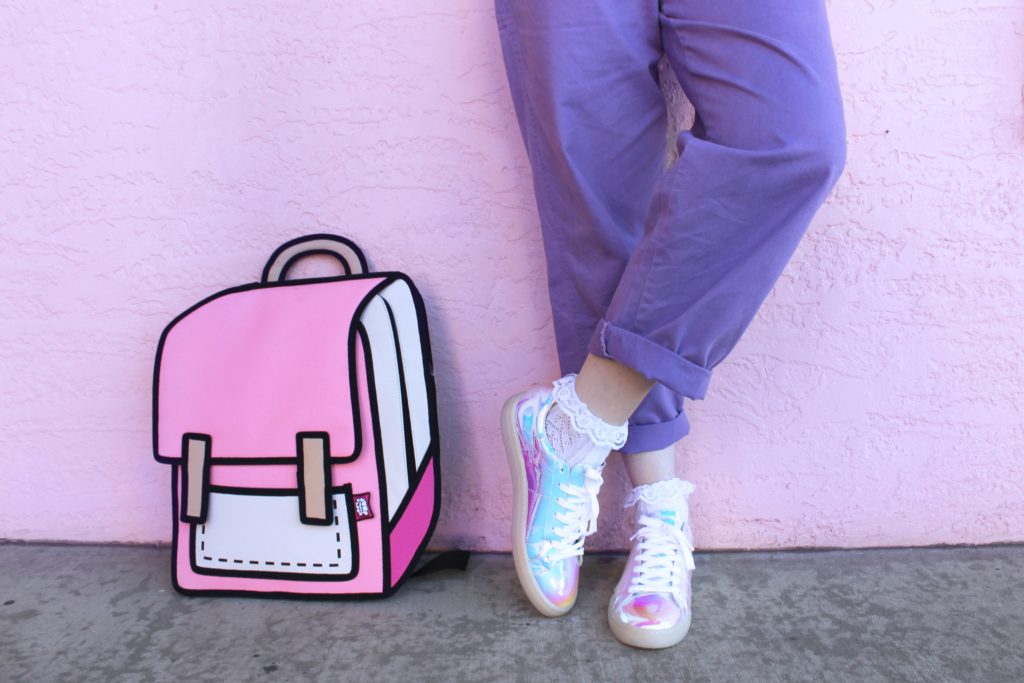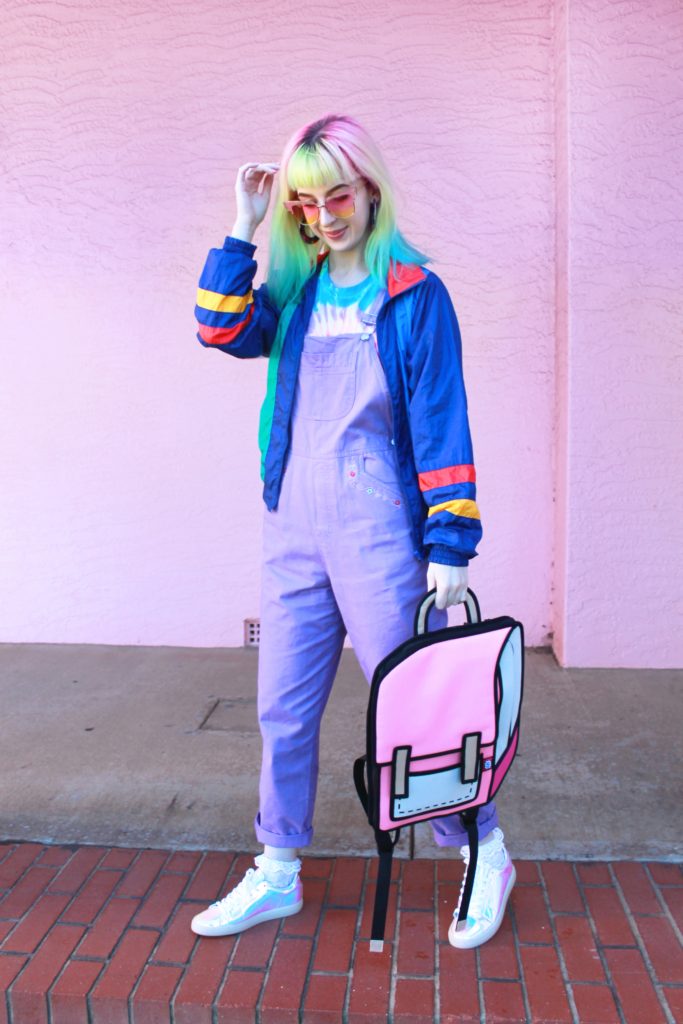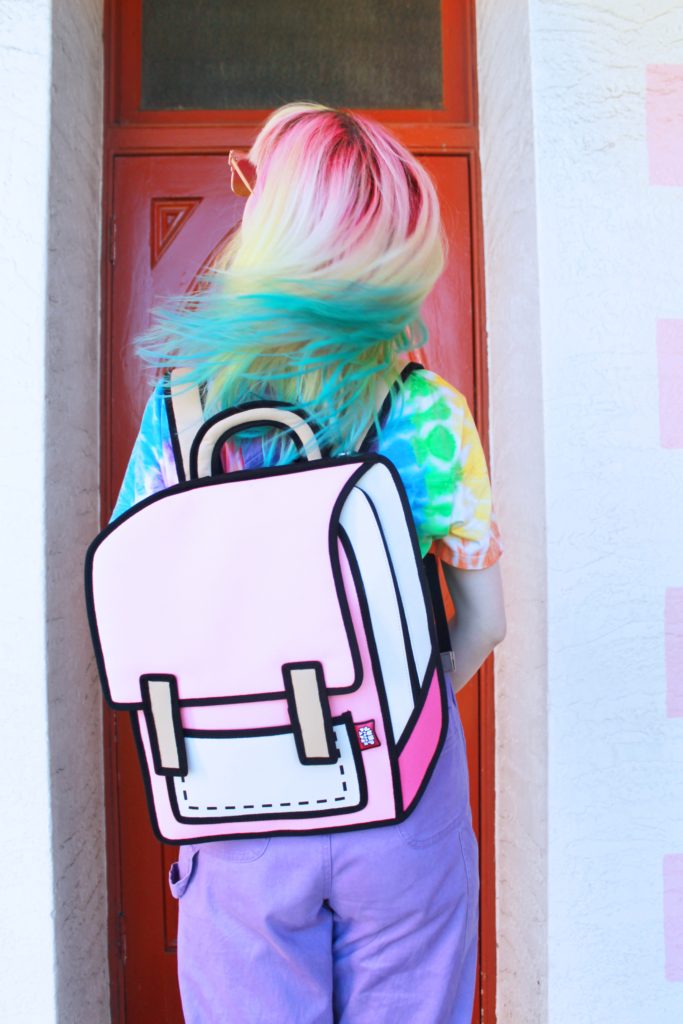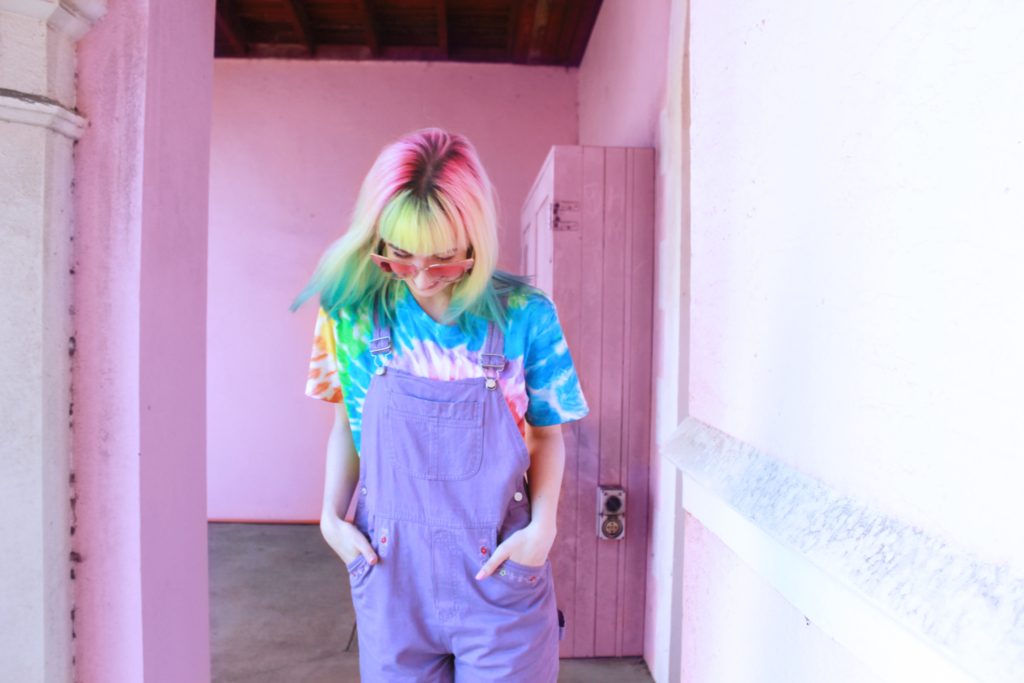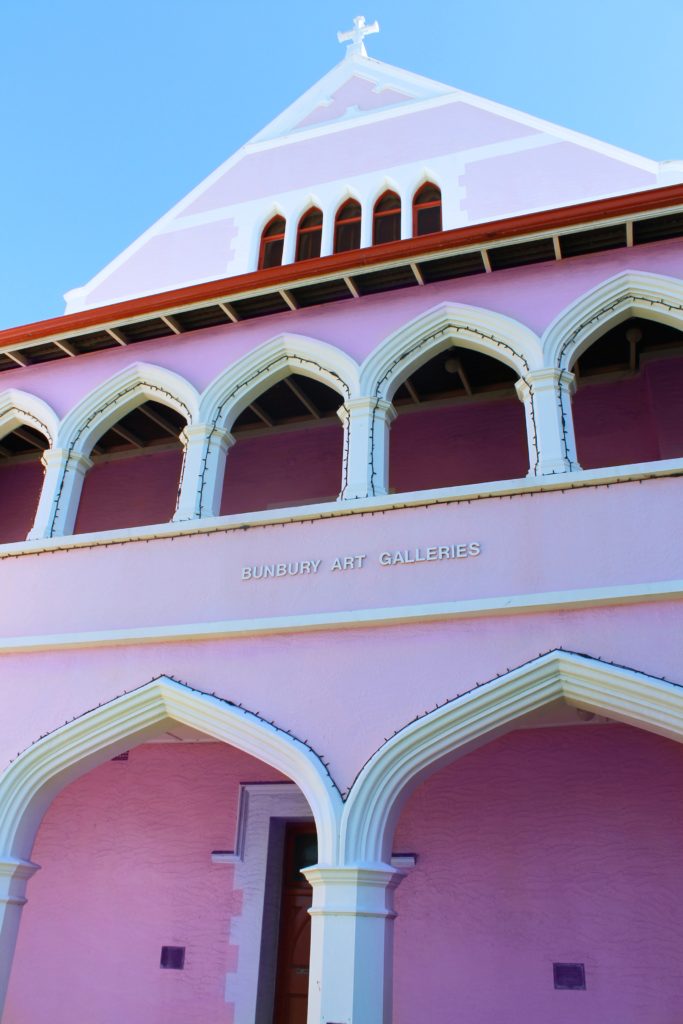 Overalls: Oh Henry Vintage (Etsy // Facebook)
Jacket: Oh Henry Vintage (Etsy // Facebook)
Shirt: Bobs Buckets
Backpack: JumpFromPaper, Shopbop (Pink currently sold out, red available HERE)
Shoes: IRO, Shopbop
Socks: ASOS
For the last few days I've been out of Perth and down in the seaside city (/large town? Its so peaceful it doesn't feel like a 'city', haha) of Bunbury visiting family. It was so nice to leave the hustle and bustle of big city life for a few days and relax by the coast! 🙂 I packed a few cute and casual pieces with me to wear while I was there, and this outfit is one example of that!
The ocean breeze was a little chilly, so I was glad I packed this vintage jacket and pair of vintage overalls I recently got from Oh Henry Vintage. Their shop is a must-visit if you come to Perth (or are a local!) – it's a treasure trove of retro goodness, packed with loads more cute sporty jackets and old school overalls, plus lots of other vintage finds! <3 I actually spent an hour and a half browsing around in there the other day… Time flies when you're having fun! 🙂
For those of you outside of Perth they also have an Etsy shop – check out the link above, and be sure to follow their Instagram to see new items as they arrive in store (@ohhenryvintage)
I paired these retro pretties with some more colour!! An old favourite tie dyed tee from Bobs Buckets, and two recent acquisitions I bought during Shopbops 'Friends and Family' sale that you may recall I posted about… These totally fab iridescent sneakers and this JumpFromPaper cartoon backpack were two of the things I got! 🙂
These photos were taken at the local Bunbury Regional Art Galleries by the way… How awesome is the building?! 🙂 It's like a pretty pink Barbie doll house!
xx