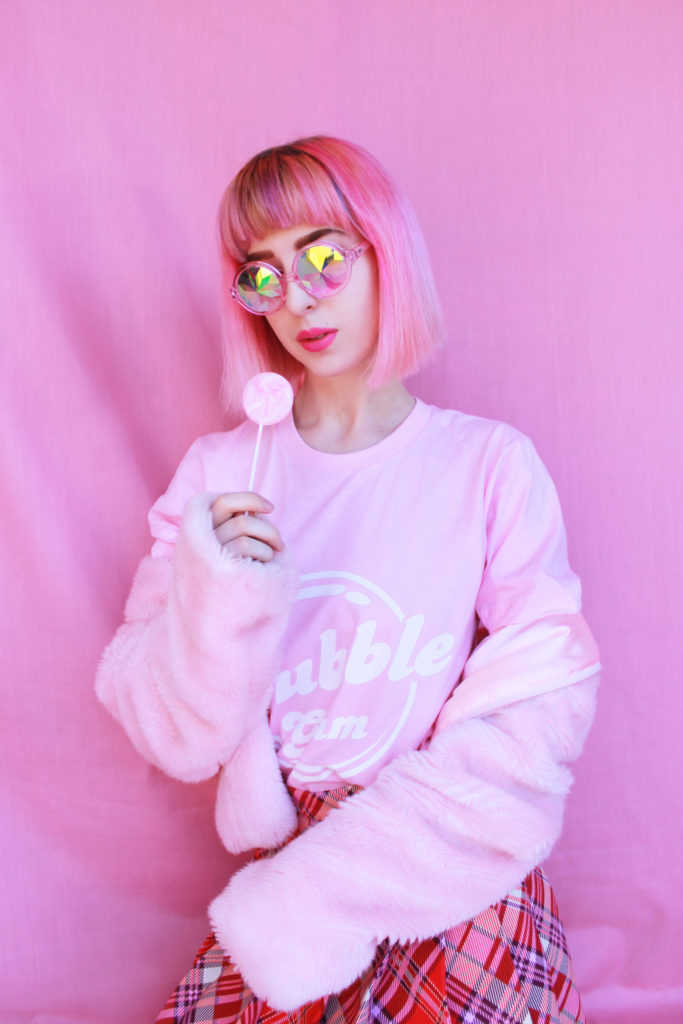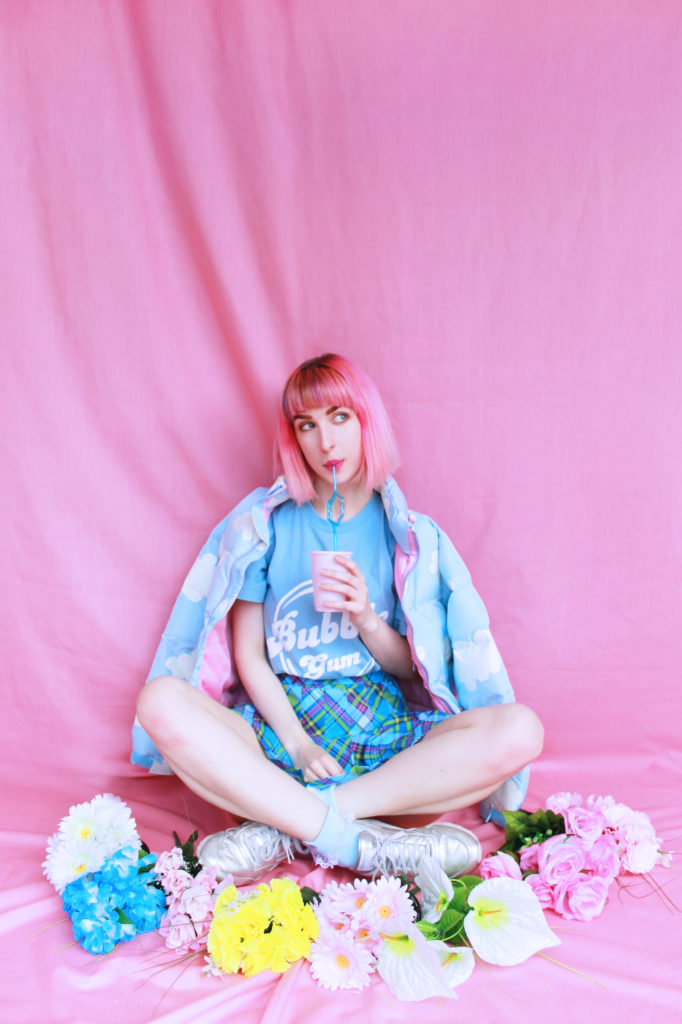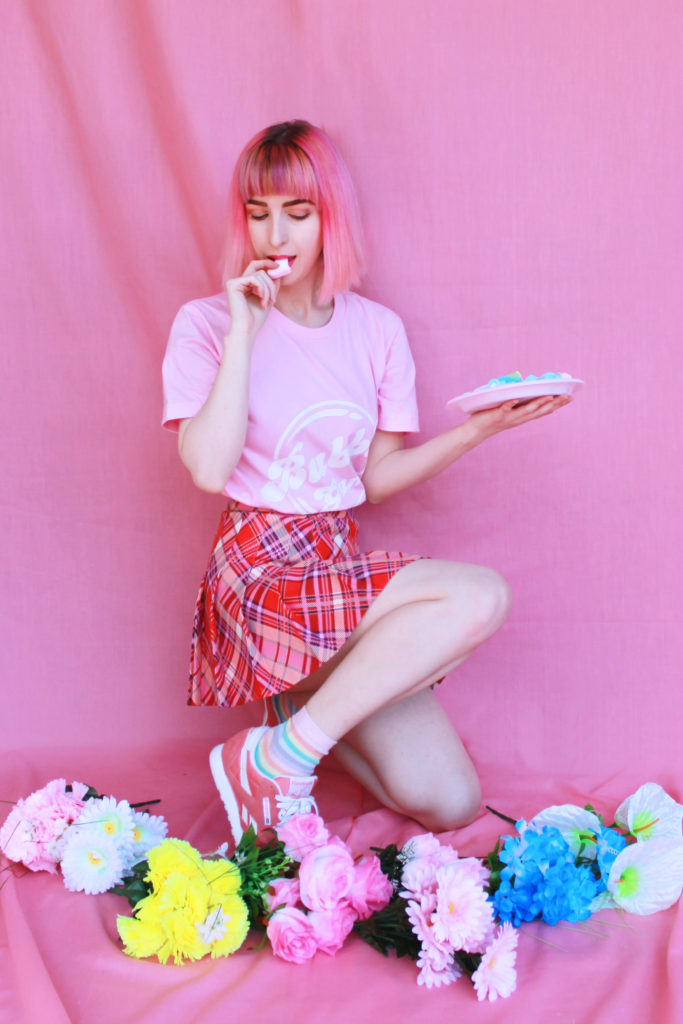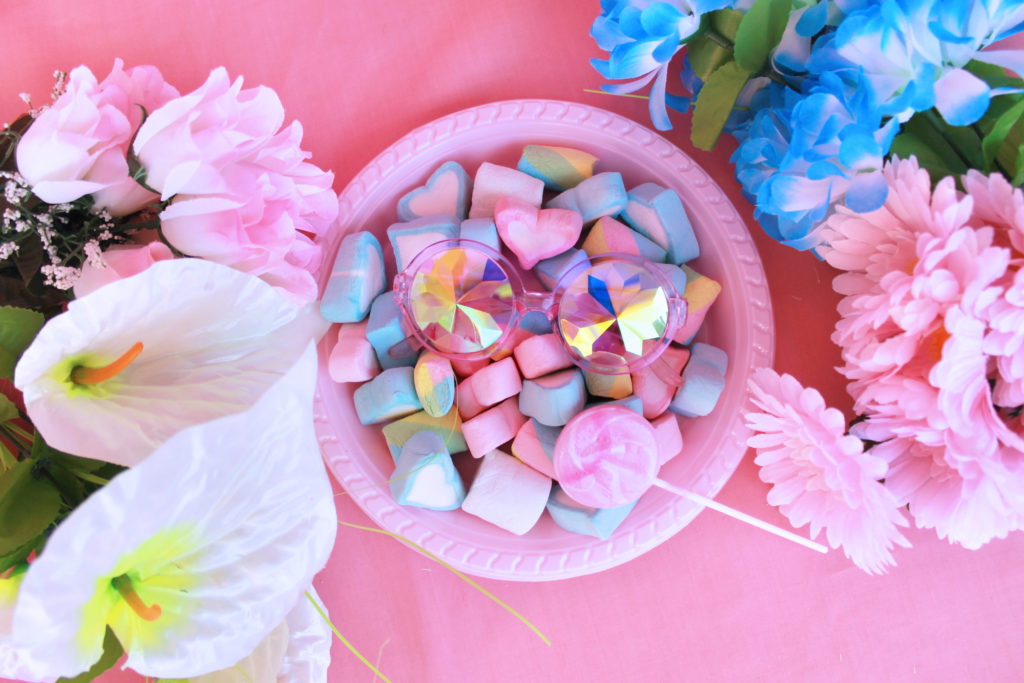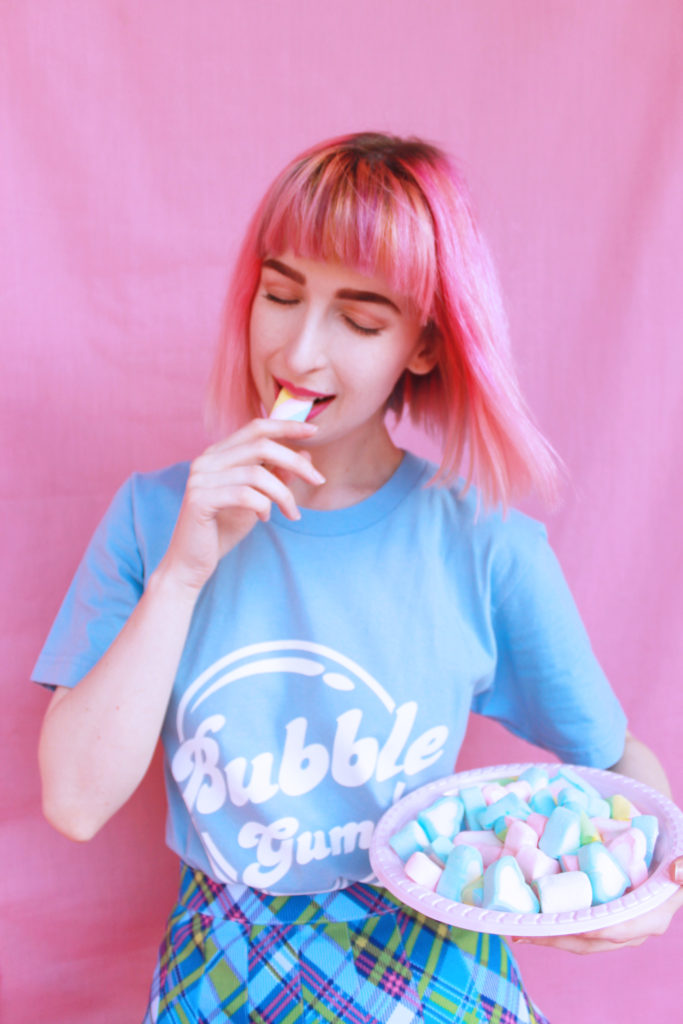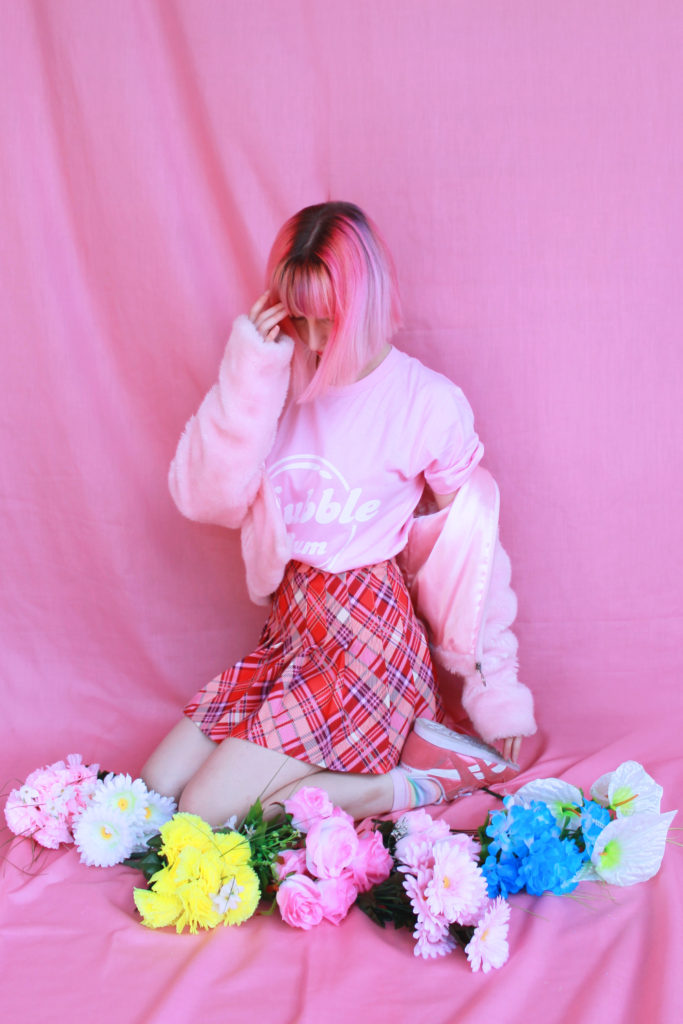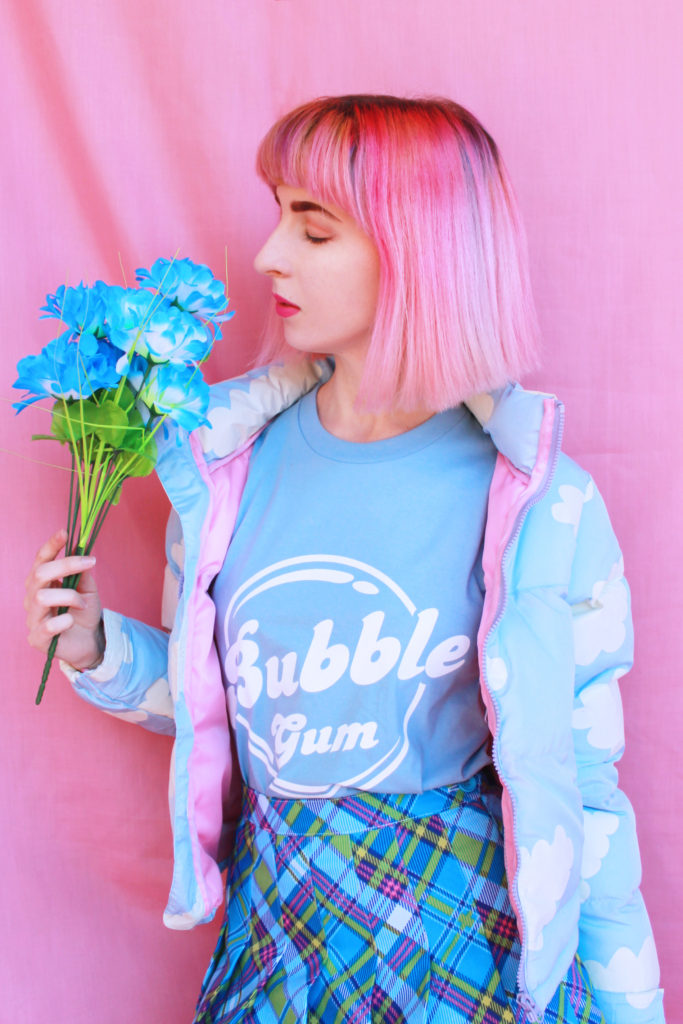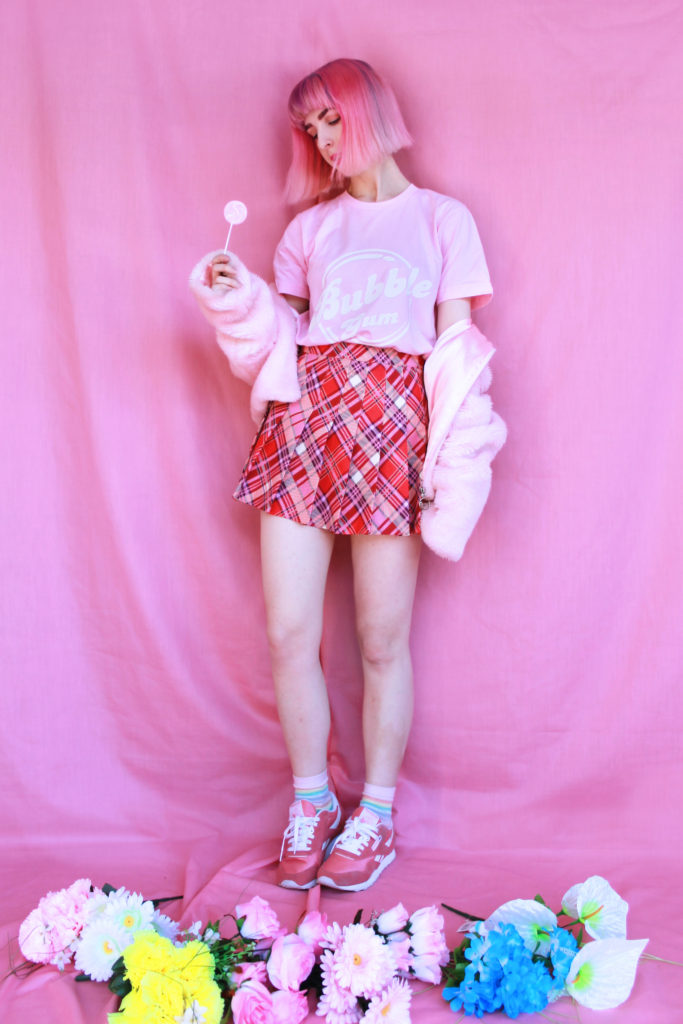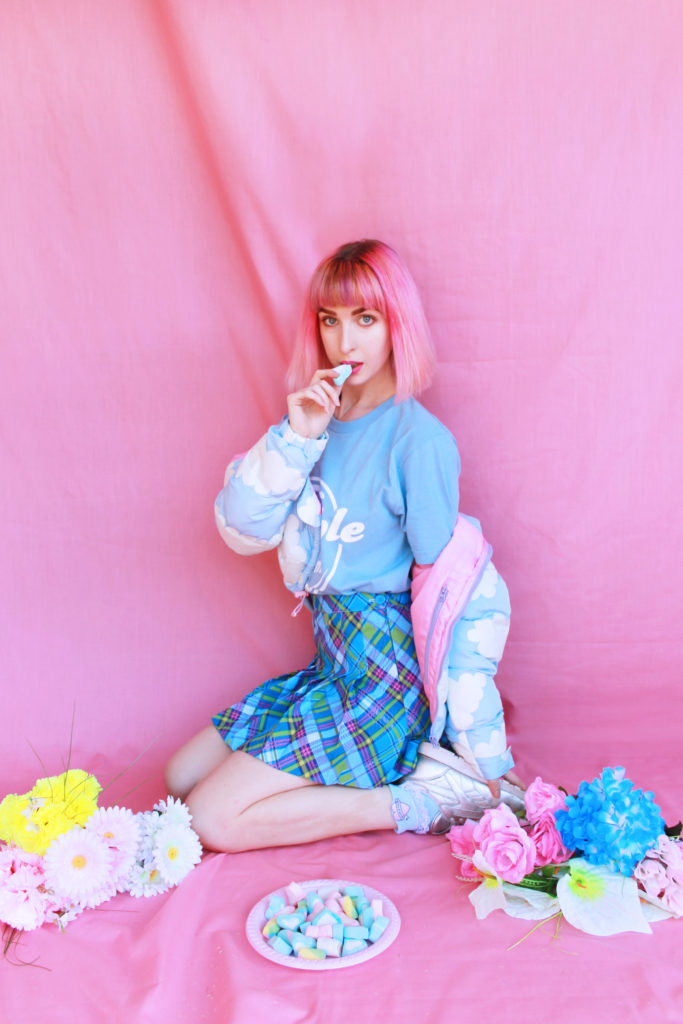 T-shirts: Neon Talk
Skirts: American Apparel
Puffer Jacket: Lazy Oaf
Faux Fur Jacket: (thrifted)
Frilly Socks: Lazy Oaf
Shoes: Reebok
Eyewear: h0les
How cute are these 'Bubble Gum' retro-style tees from Neon Talk?! I love anything pretty and pastel, so of course when they sent these pretty pieces my way I just had to whip up a fun, super sweet pastel shoot to make them *POP*! (And I will take any excuse I can to eat lots of lollies…. 🙂 ).
Hope you guys like these photos – a studio set up is something a bit different for me as usually I shoot out and about on location. However the gloomy, stormy weather we've been having in Perth lately caused me to think outside my usual box and do something new and different to my norm. I'll have to do more studio styled shoots in future I think, I really love how these photos have turned out! 🙂
Neon Talk have one of my favourite Instagram pages (@neontalk) – they post blast-from-the-past photos of 1980s/early 1990s goodness, which I can't get enough of! They also have an online shop (neontalk.com) where they sell new retro-style clothing, including these funky tops in lots of other colourways and collab pieces featuring artwork by some awesome retro artists.
Neon Talk have also been kind enough to hook you guys up with a code to score you free worldwide shipping. So go take a peek at the rest of their stuff (lots of which is on sale at the moment!) and feel the nostalgic vibes, hehe!
Use the code 'katehannah' at neontalk.com to get your new retro goodies delivered to you for free 😀
xx