Recently I was lucky enough to be able to attend the 'Australian International Tattoo Expo' here in Perth. I dropped by on Sunday the 18th of September (the final day of the expos three day run), and armed with my 'media' badge and my trusty camera I went around and enjoyed the sights and everything that the expo had to offer! I snapped photos of anything especially colourful and fun to share with you all – here are some of my favourite shots from the day!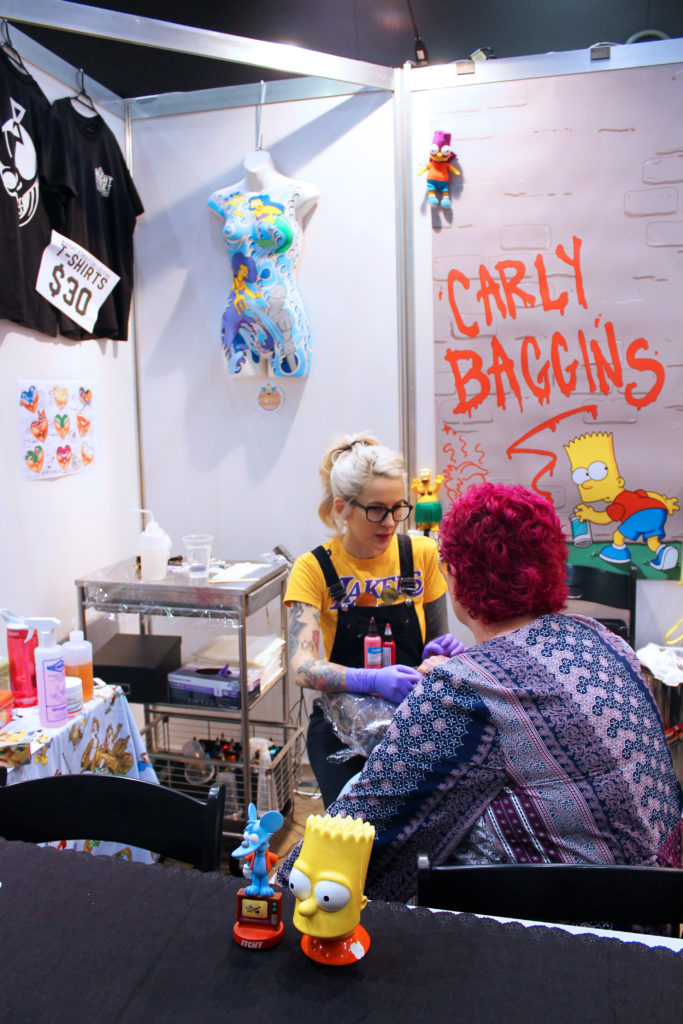 Perth artist Carly Baggins at work.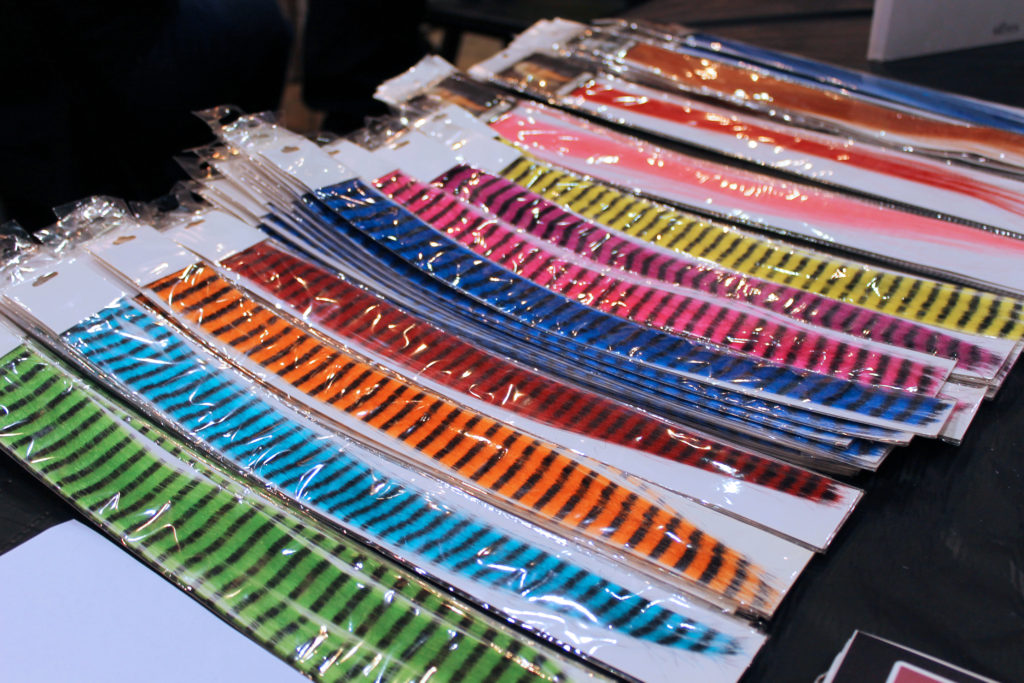 Colourful clip in coontails at the Onyx Hair Crew stand!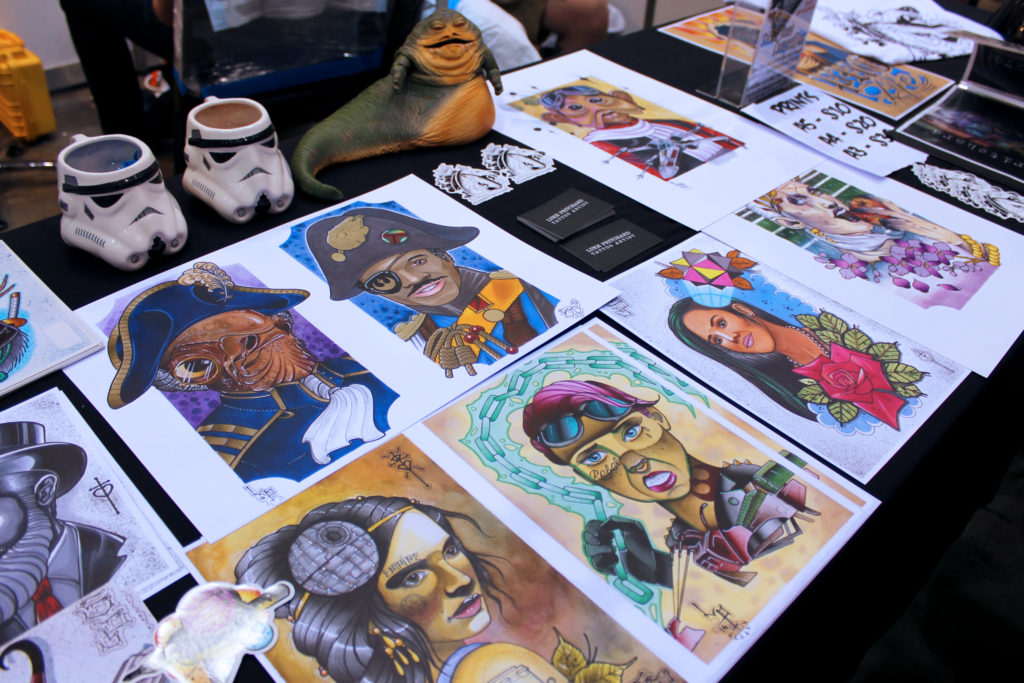 Quirky prints by Luke Pritchard Tattoo Artist.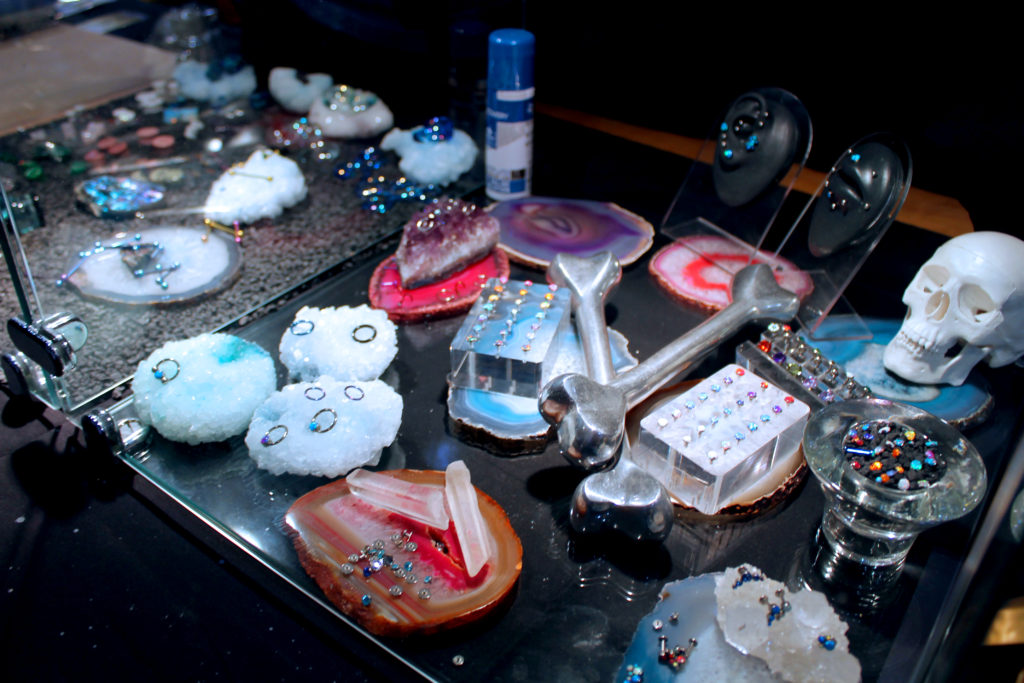 Sparkly treasures at Benjamin Bones.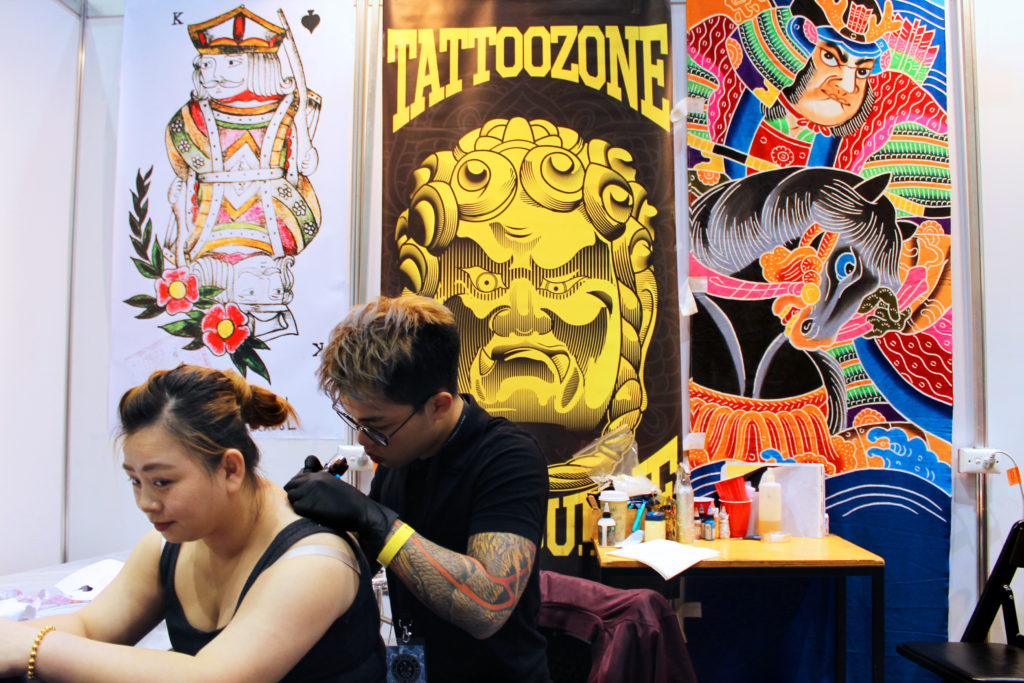 Work in progress at Tattoo Zone.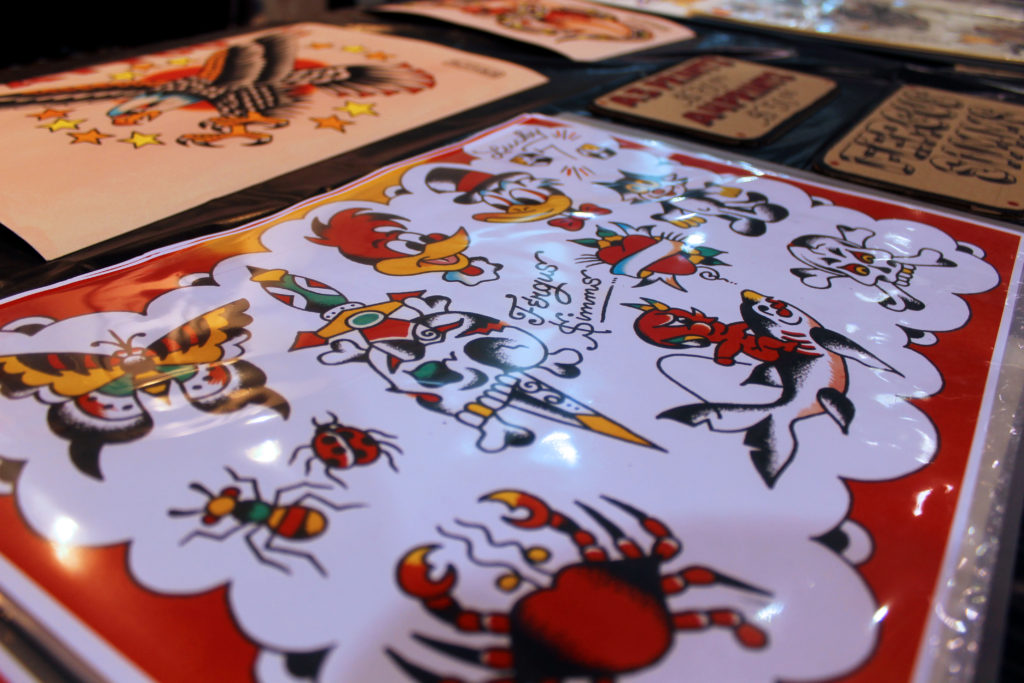 Details of work by Fergus Simms.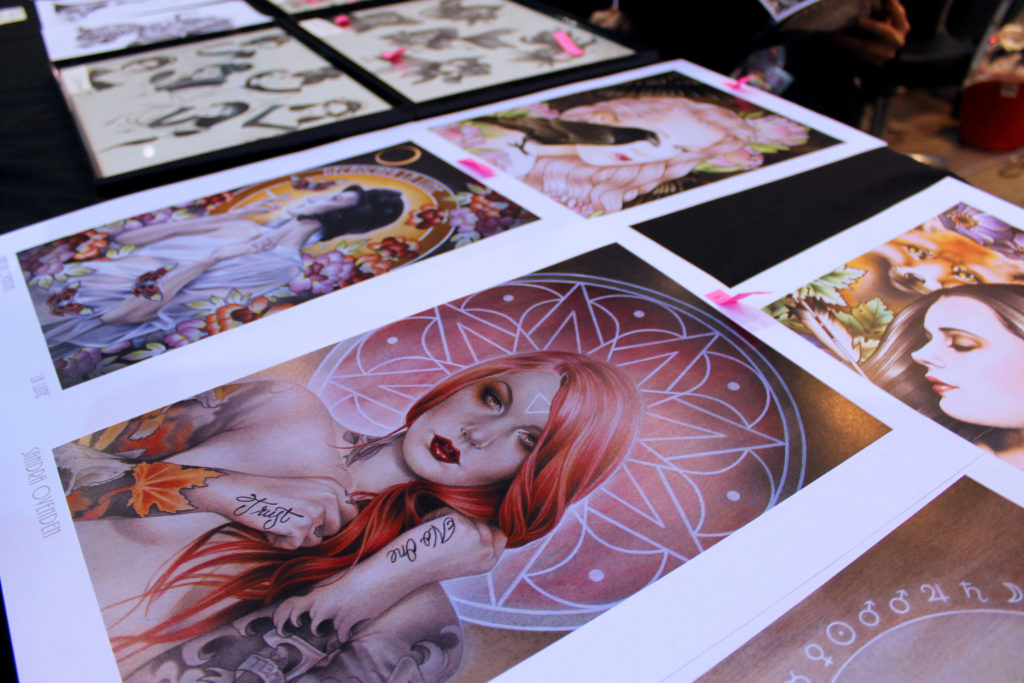 Work by artist Sandra Ovenden.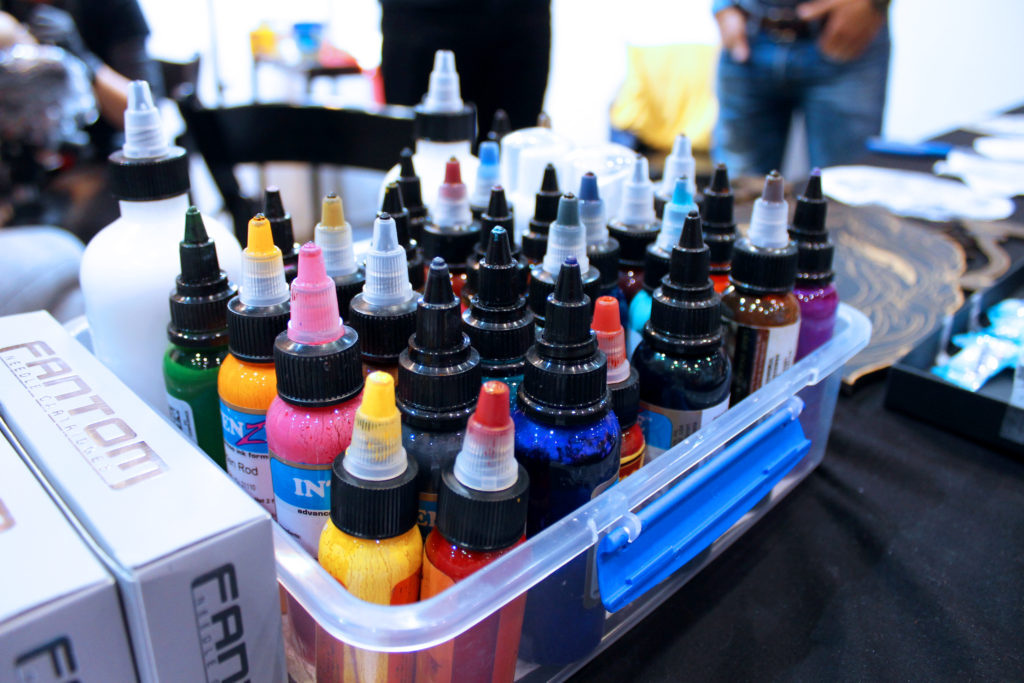 Pops of colour at China Zone Tattoo.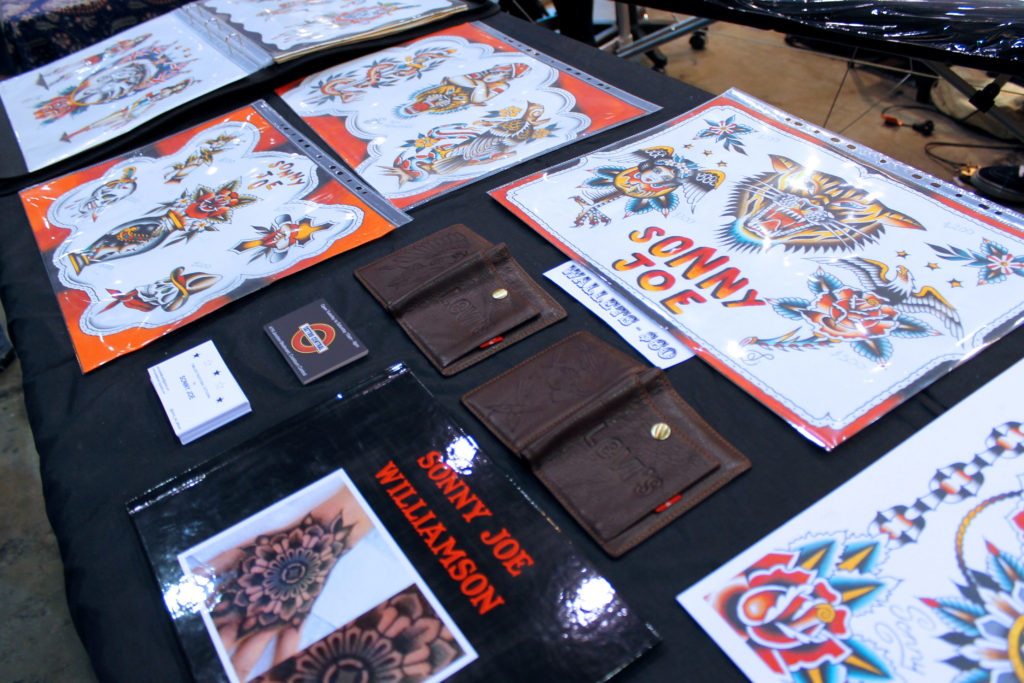 Loved this display at Sonny Joe Williamsons stand!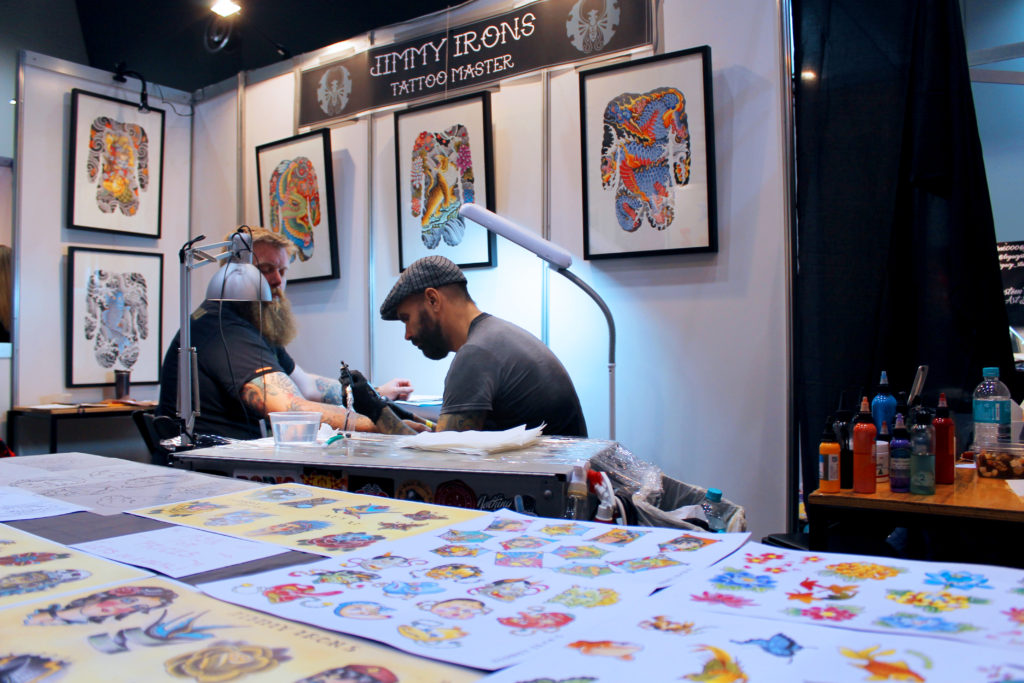 Jimmy Irons at work.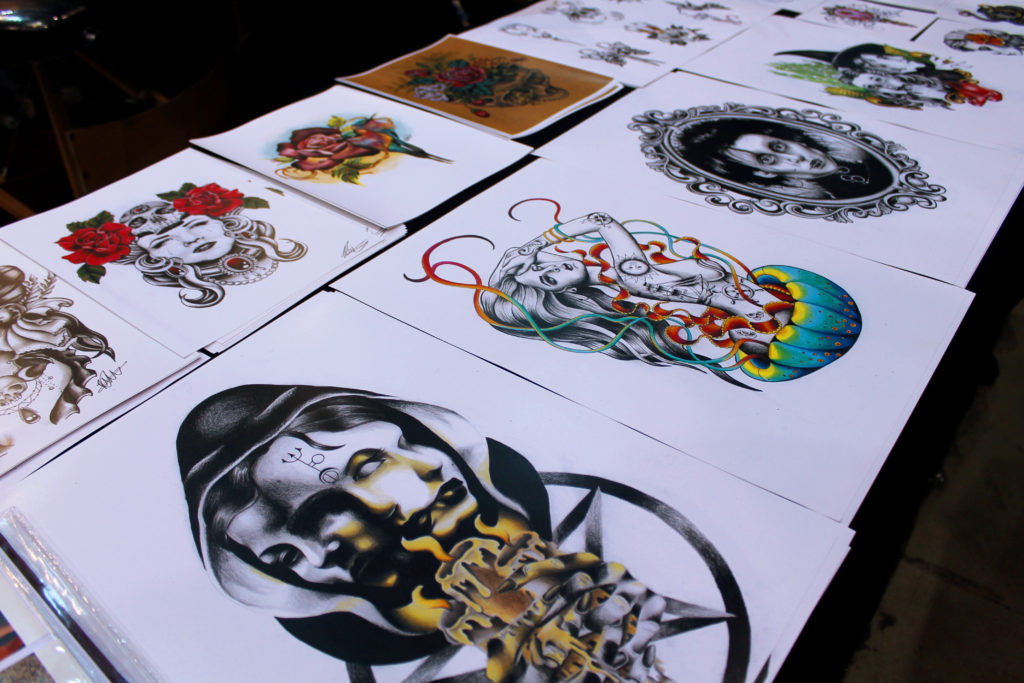 This rainbow jellyfish girl by artist Dominique Hill immediately caught my eye!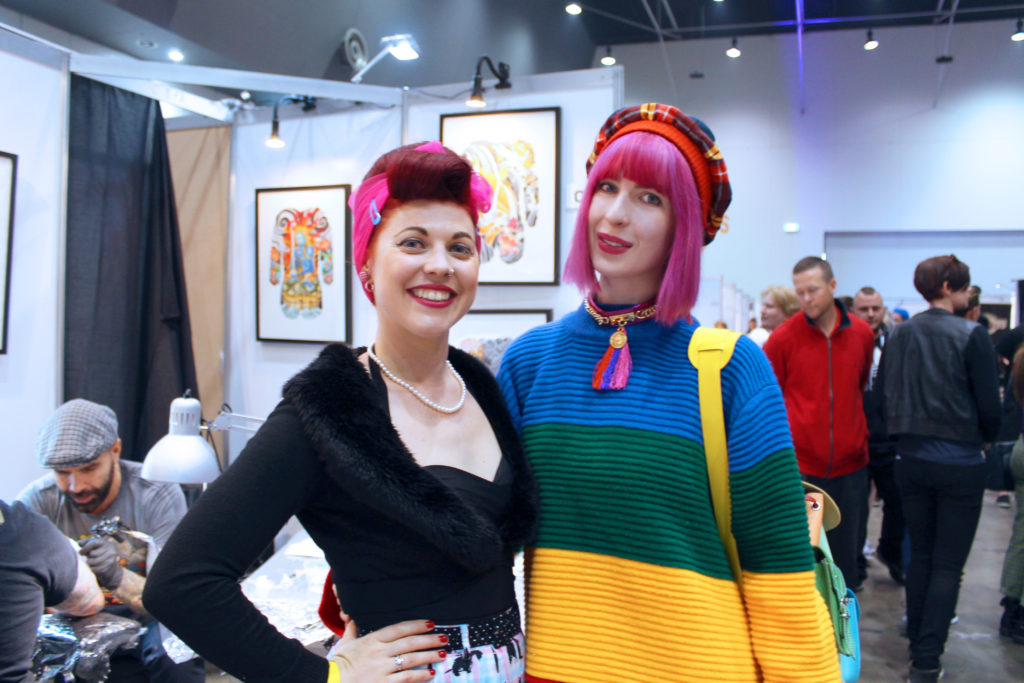 Met this lovely lady while photographing Jimmy Irons… She was so bright and happy! (And I adored her pretty pink head scarf) 🙂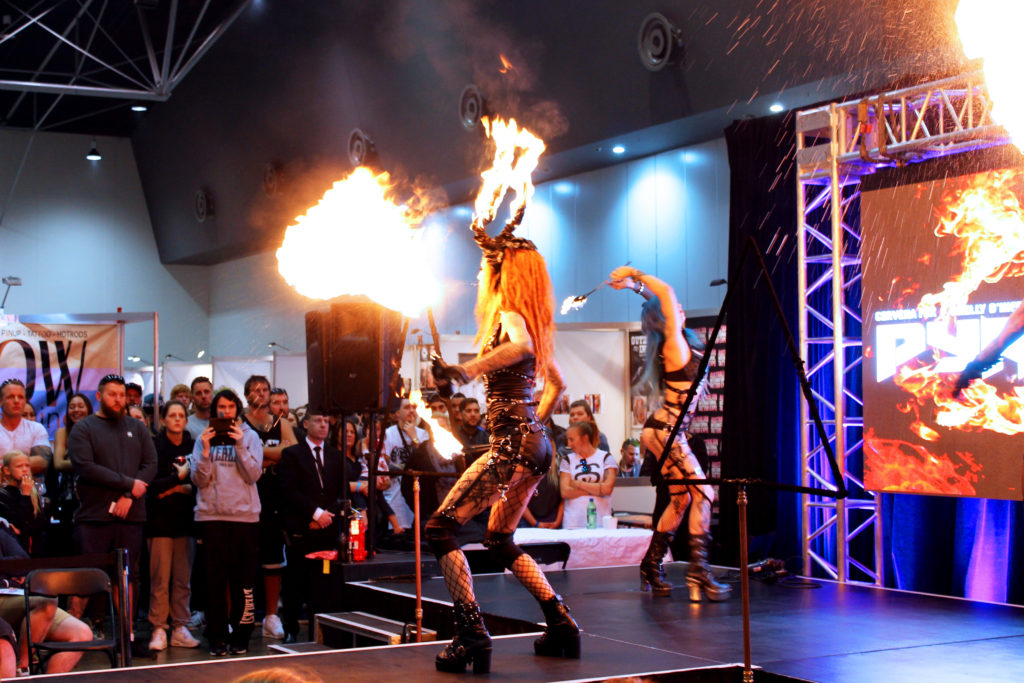 Pyrohex lighting up the stage.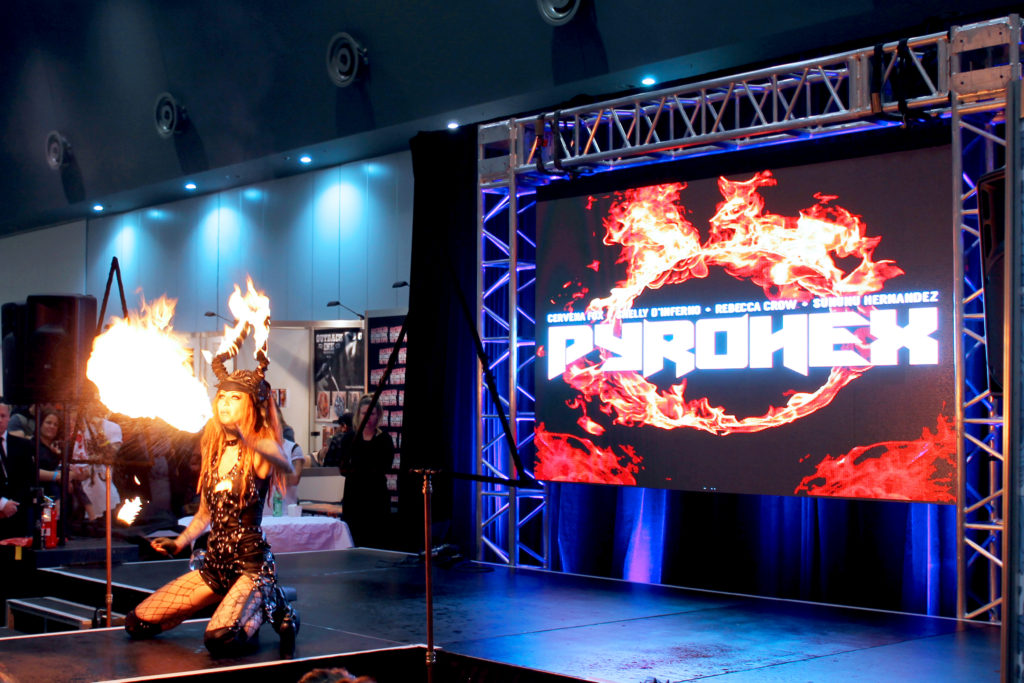 Shelly d'Inferno of Pyrohex.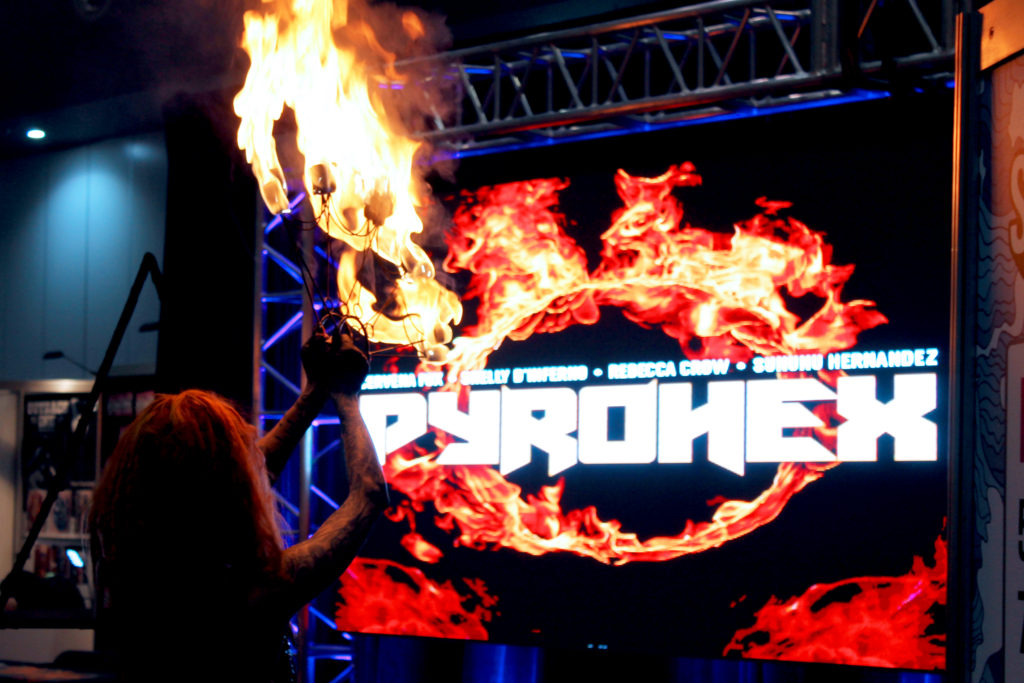 Pyrohex… So many flames!